Last year, Under Armour dove headfirst into the cross training and CrossFit worlds with the TriBase™ Reign. That shoe gained a fair amount of popularity with big named athletes like James Newbury sporting them at the 2019 CrossFit Games.
After receiving feedback on their first model from fans and athletes, Under Armour has made some considerable changes to the TriBase Reign 2. This shoe looks completely different from the first model, and if you ask me, they look great.
As of today, the TriBase Reign 2 is available in North America and Canada, and the shoe will release in other countries across the globe throughout January. The shoe has a retail price of $120.00 USD, which is consistent with the previous Reign model and other big named cross training shoes on the market.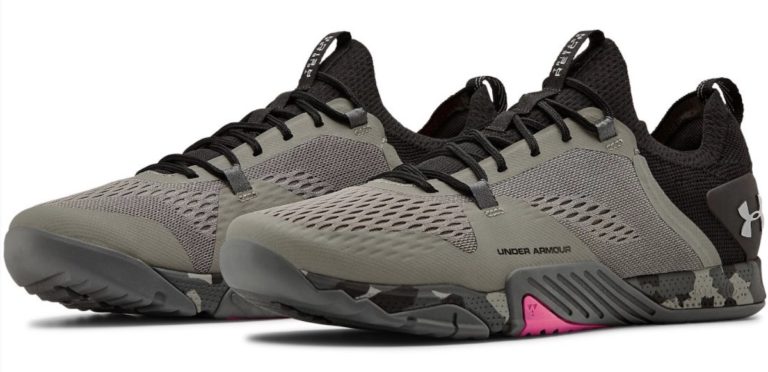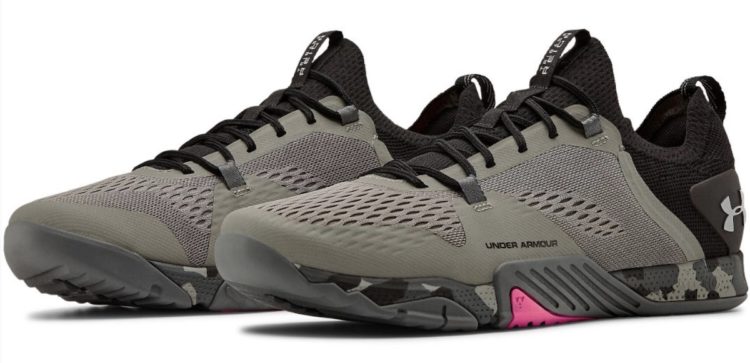 What's Different With The TriBase Reign 2?
So what's really different with this model? A lot, actually. Check out the product specs below from Under Armour's site.
UA TriBase™ maximizes ground contact, promotes natural motion & provides flexibility to grip during lifts

Larger external heel counter & collar height for increased stability & heel lock-in

Engineered zonal flex & traction in the forefoot allows for greater mobility & added grip

Full-length Micro G® foam midsole for the ultimate in responsive cushioning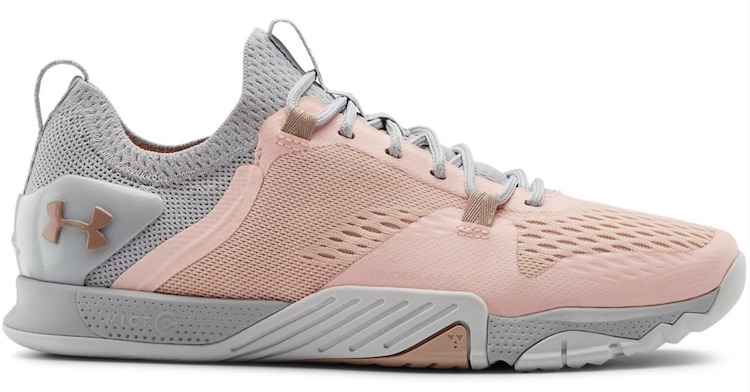 Full-rubber outsole wraps up the sides for durability & added abrasion resistance with medial rope grip

Strategic rubber build under the toe box for a more powerful floor grip

Low to the ground construction allows for greater feel & power transfer

Offset: 2mm

Weight: 10.84 oz.
Why I'm Excited About This Model
In July, our team visited the Under Armour Campus in Portland, Oregon, and we got our first looks at one of the TriBase Reign 2's iterations that James Newbury was putting to the test. We also got a glimpse into Under Armour's performance lab where they test a shoe's construction on the biomechanical feedback they get from their athletes.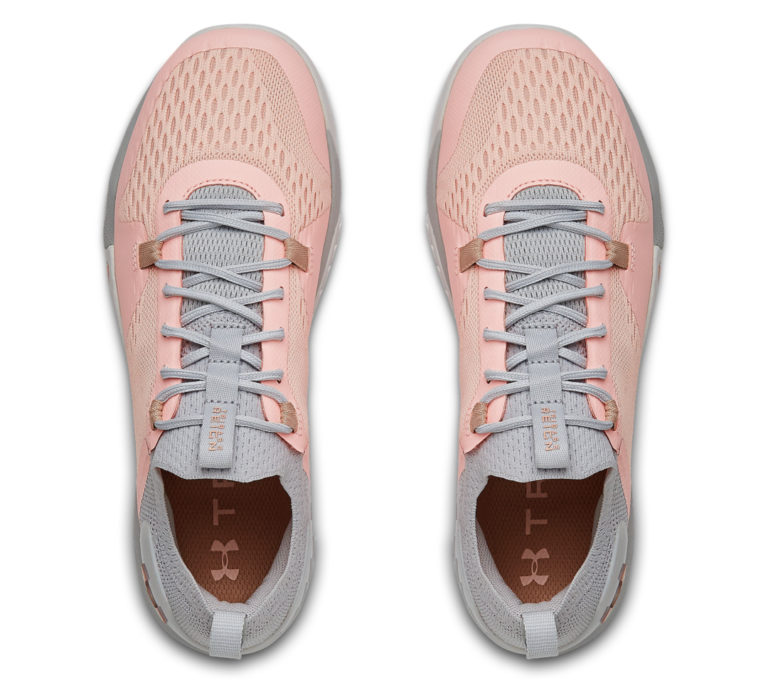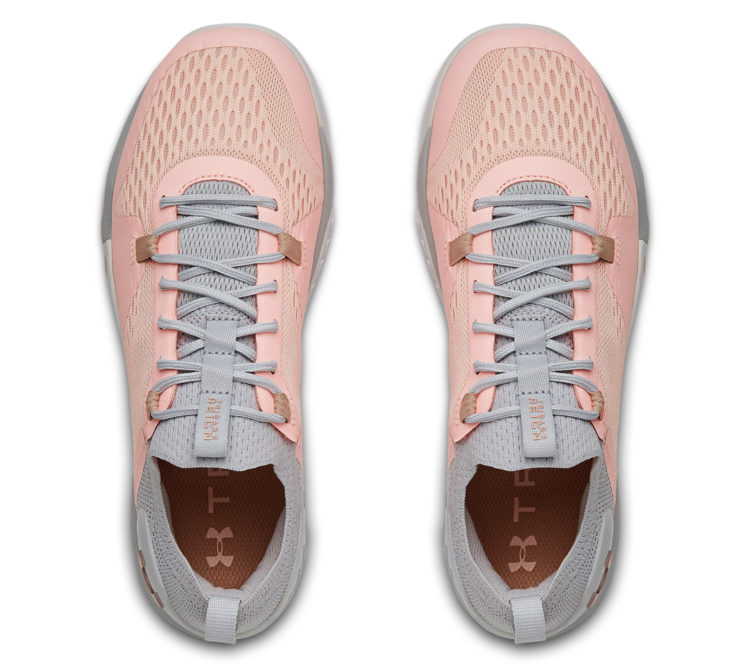 From an aesthetics point of view, this model looks a lot more like a traditional training shoe with its higher boot, and it still offers some easily identifiable Under Armour construction traits. In my opinion, the shoe looks very sleek compared to the original Reign.
And from a reviewer's point of view, I'm a fan of the TriBase outsole and Micro G midsole because they walk the line between stability and flexibility, so I'm happy they left these construction traits in for this model. I'm also happy they cut down on the lateral and medial mid-foot material which was a little blocky on the prior model. What I'm most curious about is the new knit outer construction and its breathability.
What are your thoughts on the new model compared to the original TriBase Reign?
Under Armour TriBase Reign 2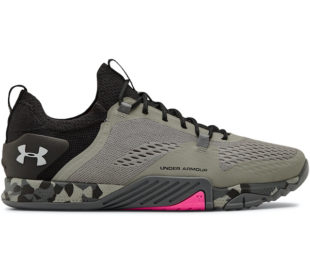 Under Armour TriBase Reign 2
The Under Armour TriBase Reign 2 offers a supportive, yet flexible outsole and accommodating midsole for a variety of activities and workouts. 
Under Armour TriBase Reign 2 FAQs
When does the Under Armour TriBase Reign 2 come out?
The Under Armour TriBase Reign 2 is available in North America and Canada on December 20th, 2019. The shoe will then be released in the following month for other countries.
Is the Under Armour TriBase Reign 2 good for CrossFit?
Yes! The Under Armour TriBase Reign 2 is a great model because it provides stability and flexibility for multiple activities and workouts due to its TriBase outsole and Micro G midsole.
Feature image courtesy Under Armour.