In less than two months, USA Weightlifting will make their way to the 2018 IWF World Championships in Ashgabat, Turkmenistan. This year's World Championships will be the first international competition implementing the IWF's new bodyweight categories, and it's set to kick off on Thursday, November 1st and extend through Sunday, November 11th. 
Earlier today, USA Weightlifting announced the final roster of ten athletes for both the women and men, along with the their respective two alternates. In USA Weightlifting's press release, USAW CEO Phil Andrews states,
"It was exciting to see our best athletes compete in the new bodyweight categories at the American Open Series 3 in Las Vegas over the weekend. We are interested to see how the new bodyweight categories shape the competition in Ashgabat and begin the Olympic qualification pathway for our athletes."
Women's Team
This year, there will be four new World Championship team members for the women's team and they include: Jordan Delacruz, Mattie Sasser, Hunter Elam, and Meredith Alwine.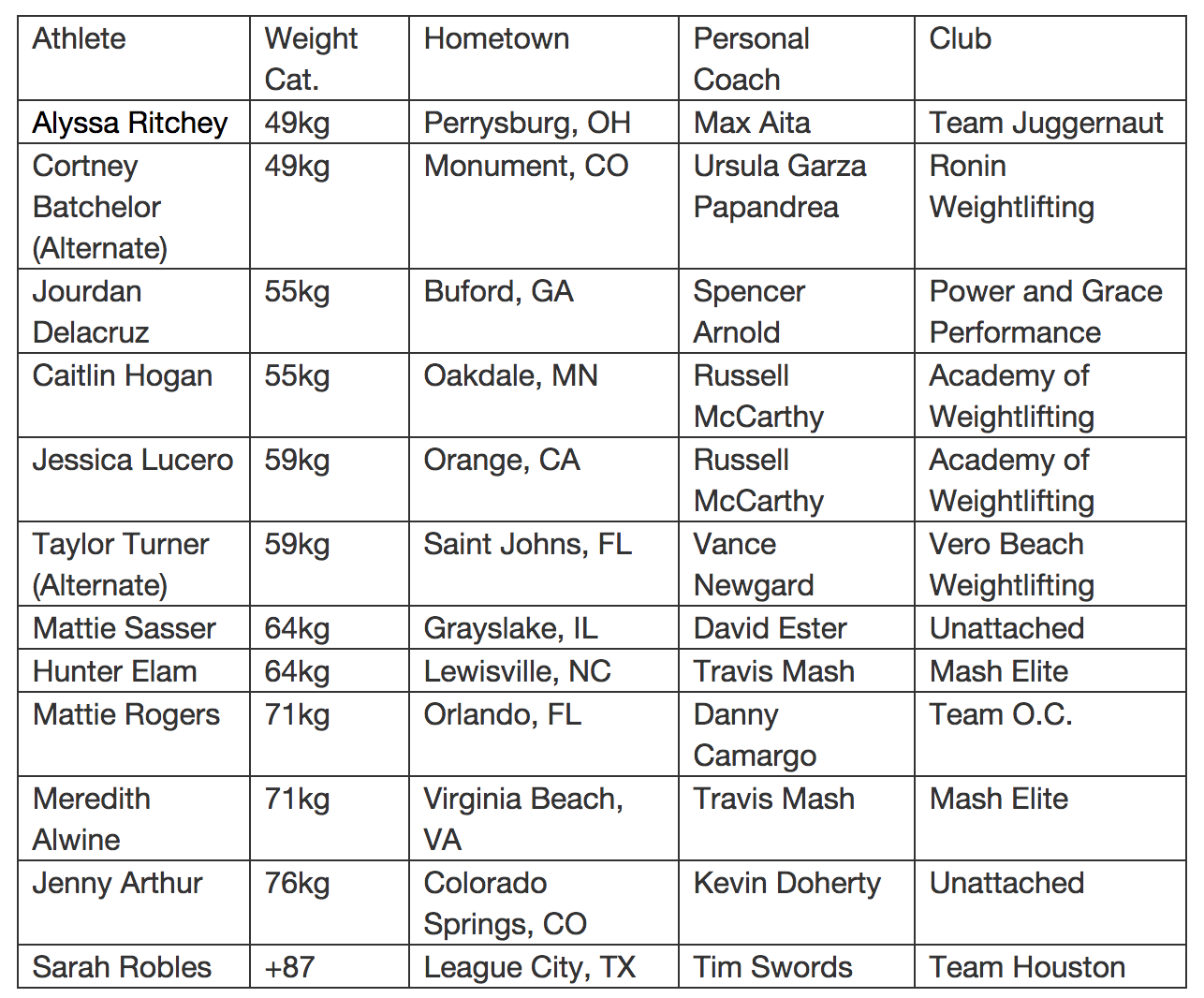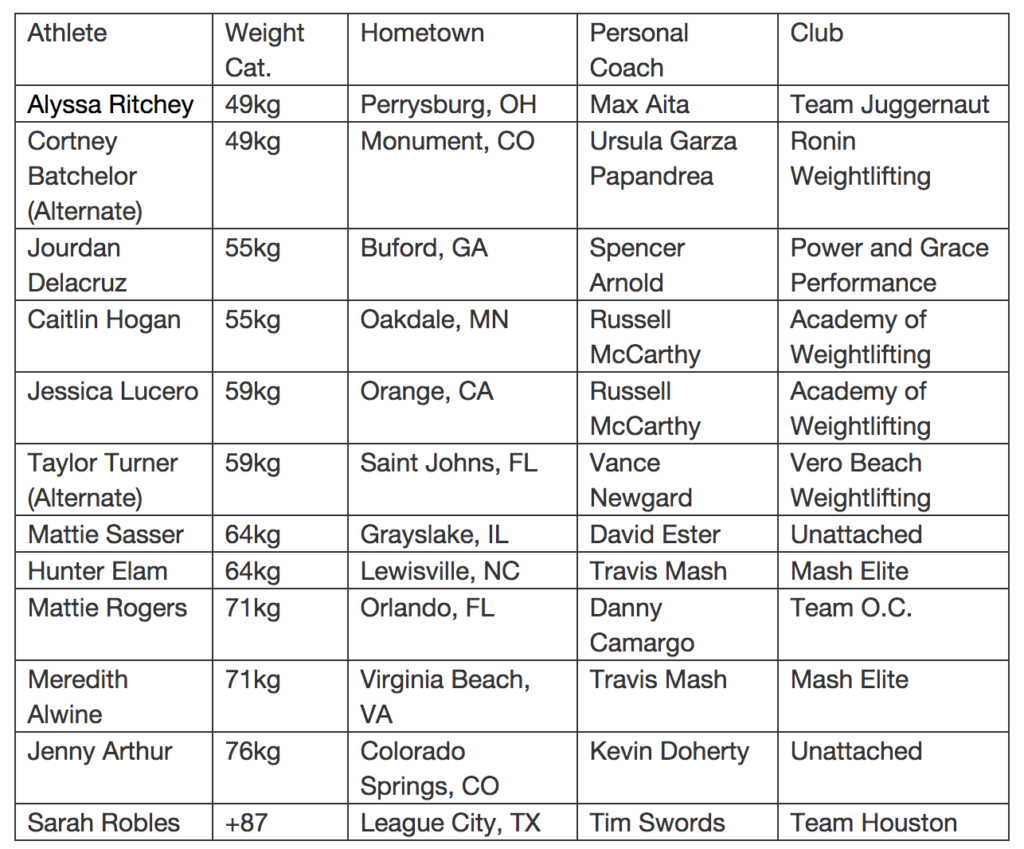 Last year, two of the six veterans found themselves on the medal podium and these athletes include Mattie Rogers who swept bronze for the -69kg women and Sarah Robles who swept gold.
Men's Team
This year, the men's team similar to the women's, will include four World Championship rookies and they include: Alex Lee, Jordan Wissinger, Jason Bonnick, Keiser Witte.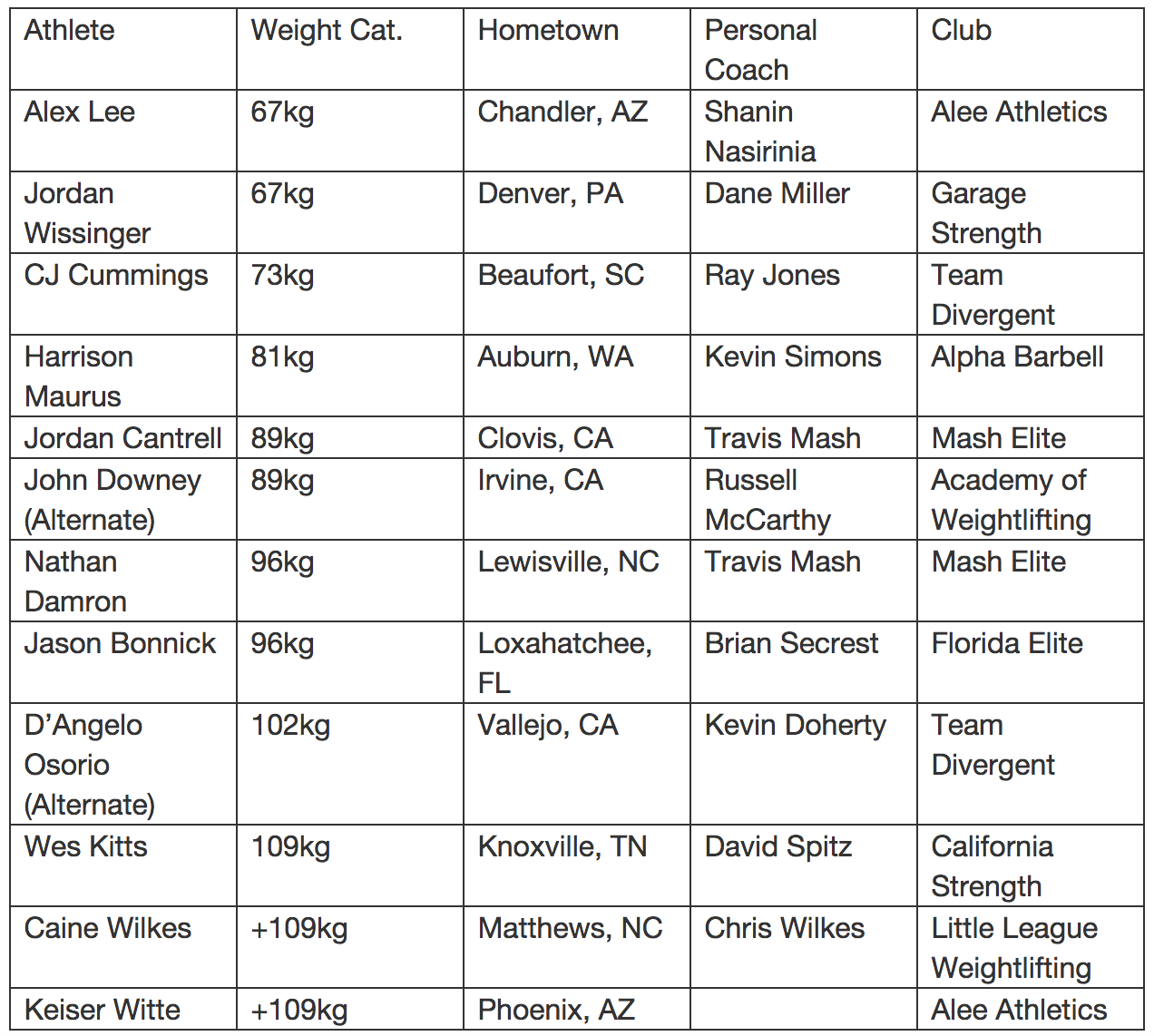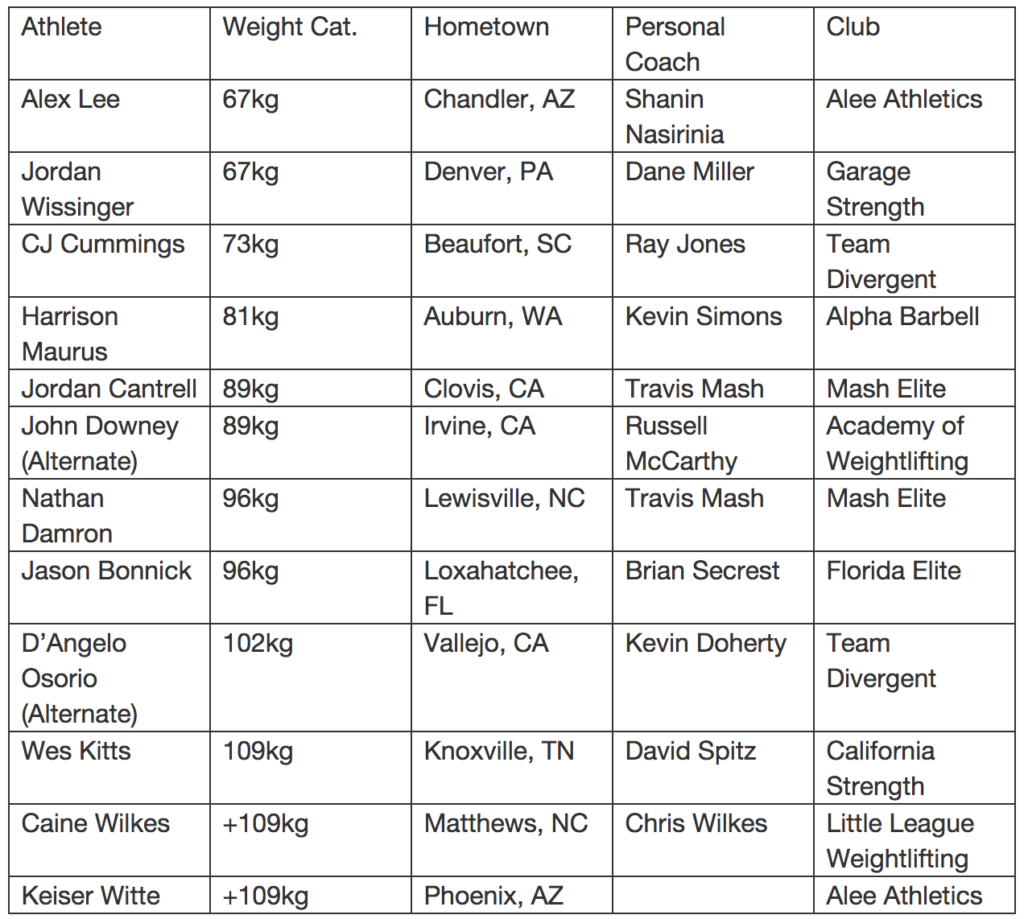 Last year, one athlete on the men's team medaled, and that was Harrison Maurus, who took home two bronze medals.
In the press release, USA Weightlifting's Senior Director of Sports Performance Mike Gattone went on to add, "I'm proud of the work these athletes have put in to get to reach this competitive level. We're confident in this squad's ability to perform on the world stage and bring success for Team USA."
Editor's Note: BarBend is the Official Media Partner of USA Weightlifting. The two organizations maintain editorial independence unless otherwise noted on specific content projects.
Feature image from @usa_weightlifting Instagram page.