After recent flooding in Baton Rouge wreaked havoc on that city's infrastructure, the 2016 University and Under 25 Championships in weightlifting have been moved to the Alario Center in New Orleans, Louisiana. Lifting in "The Big Easy" runs from Friday, September 23rd through Sunday, September 25th.
USA Weightlifting will be donating a portion of ticket sales to the Baton Rouge Area Foundation Flood Relief.
While the University Championships should seem familiar to fans of USA Weightlifting, this is the first-ever Under 25 National Championship, and thus the first year both events are being held in tandem.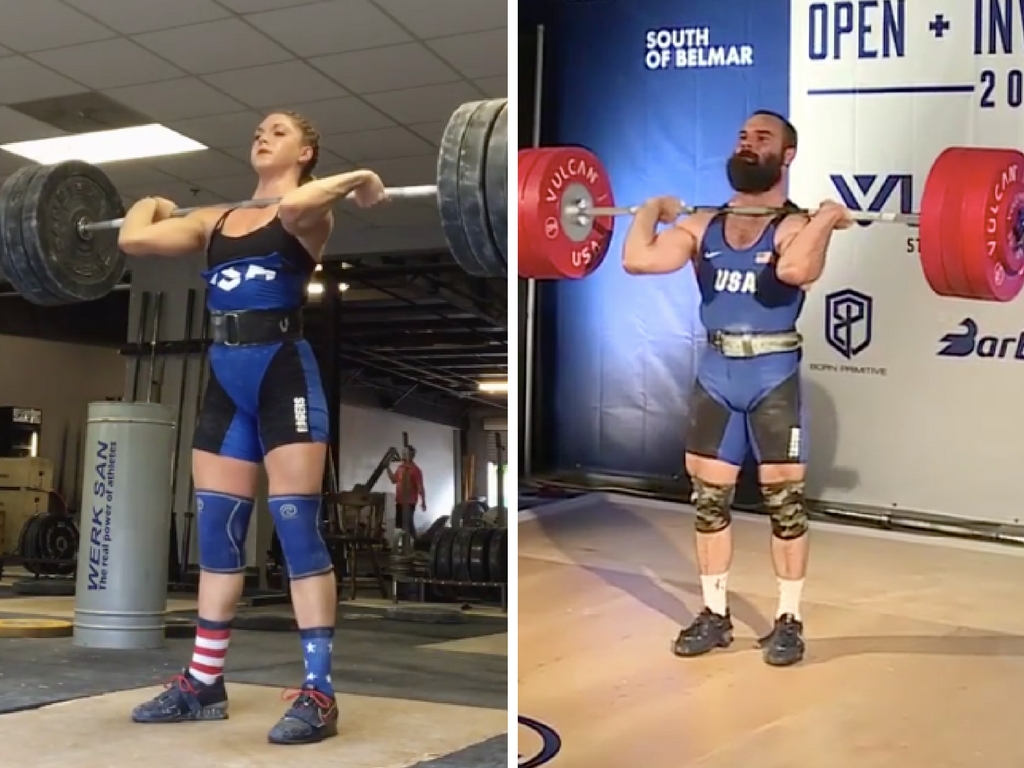 Featured image: Mattie Rogers (@mattiecakesssss on Instagram); James Tatum (BarBend)
USA Weightlifting has published the updated Start List and Schedule for the event.
The event will be live streamed on the USAW site here. This is a three-platform event (labeled "Red", "White", and "Blue") with hundreds of lifters competing and some sessions running simultaneously, and USAW has set up three separate streams, one for each platform. Tune in to watch your favorite lifters!
While there are hundreds of great athletes lifting in New Orleans, below are some very accomplished lifters to watch out for.
Women:
Megan Seegert, 48kg
Brooke Tanacredi, 48kg
Kaijia Bramwell, 53KG
Jourdan Delacruz, 3kg
Courtney Batchelor, 53kg
Karla Hernandez Leon, 63kg
Mattie Rogers, 69kg
Deirdre Lenzch, 75kg
Marissa Klingseis, +75kg
Men:
Christian Rodriguez, 77kg
Tanner Reichardt, 77kg
James Tatum, 85kg
Angelo Bianco, 85kg
Edward Baker, 105kg
TJ Greenstone, +105kg
The defending team champion is Northern Michigan University, which will be looking to defend its title in the team men's, team women's, and overall team categories.