Olympic champion weightlifter, competitive bodybuilder, celebrated coach, and IWF Hall of Fame member Tommy Kono passed away Sunday, April 24th, in Honolulu. He was 85 years old. Sources and local news outlets report his death came after complications related to liver disease, which he'd been battling since late 2015.
Summarizing Kono's impact on weightlifting both in the United States and abroad is difficult if only because his contributions were so wide-ranging and influential. In a career that spanned more than sixty years, Kono was among the best athletes and coaches in the history of the sport.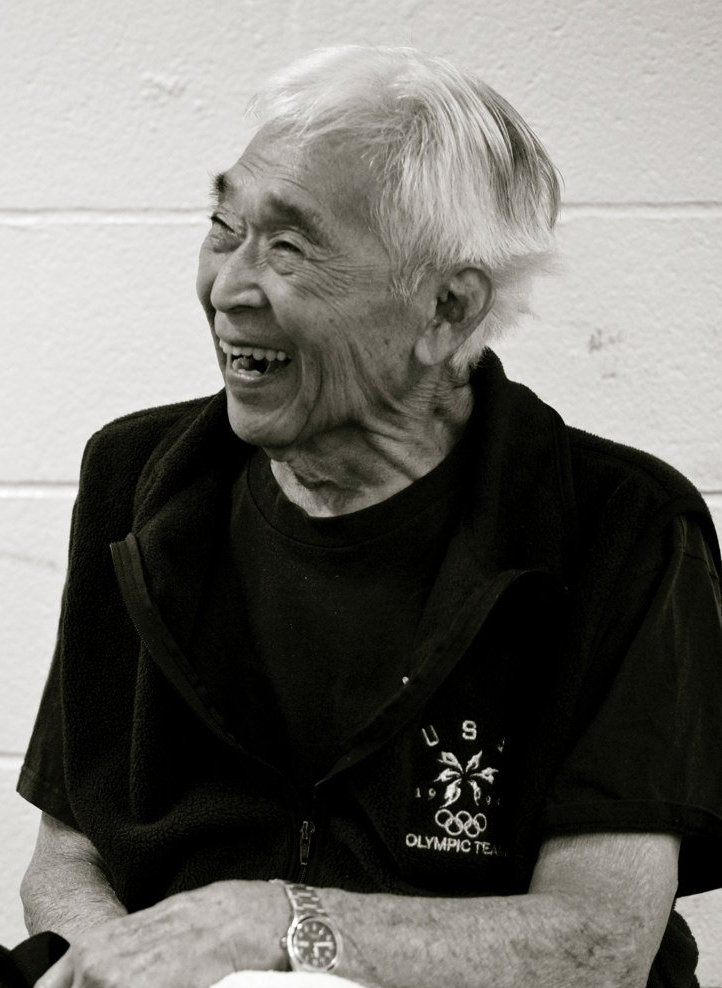 Born in Sacramento to a family of Japanese descent, Kono took up weightlifting during World War II, when he and his family were interned at Tule Lake camp. Kono was an asthmatic child, and the desert air helped alleviate his symptoms while he began taking up strength training. By the early 1950s, he was one of America's premiere lifters. Though the relocation of Kono's family and many Japanese Americans marked a dark and regrettable chapter in American history, Kono would go on to become one of the United States' most successful international sporting representatives.
Kono won the 1952 Helsinki Olympic Games as a 67.5 kg lifter. He went on to win the 1953 World Weightlifting Championships in the 75 kg class and would then go on a legendary streak that saw him win six consecutive World Championships.
He won his second Olympic gold at the 1956 Melbourne Games as an 82.5 kg lifter. He would win silver at the 1960 Rome Games while competing at 75 kg. Over the course of his competition career, Kono set world records in four different weight classes. His last international title came at the 1963 Pan American Games in Sao Paulo.
A proponent of multiple forms of strength training, Kono was also renowned for his physique and won the 1954 Iron Man Mr. World bodybuilding title.
After his career as an athlete wound down, Kono became one of the world's most sought-after coaches and experts on weightlifting. He pioneered several aspects of weightlifting technique and coached the Mexican, West German, and U.S. national teams (his most famous stint as U.S. coach was the 1976 Montreal Olympic Games).
Kono continued coaching after moving to Hawaii in the 1970s. We was also a prolific writer, penning several essays — including "If I Had My Way" about in-gym etiquette — and two books, his famed Weightlifting, Olympic Style and the more recent Championship Weightlifting, a book delving into the mental aspects of training Kono used to succeed. Catalyst Athletics excerpted the book on their websites several months prior to publication, and the writing gives valuable inside into Kono's championship perspective:
I won two Olympic gold medals, one silver, was eight consecutive years World Champion, set 26 world records spread over 4 bodyweight classes, was not subsidized, did not have fancy training quarters, coaches, or any of the advantages of today. How did I do it? How did I beat the world? I knew that lifting is more than muscle power. It is mental power. My second book tells you how to increase your mental power to make yourself lift at the championship level.

As the following brief story explains, you will learn that I was not a gifted or talented child nor born to a wealthy family. I had many "ups and downs" while growing up and during the developmental years of my weightlifting career. Nothing came easy for me.
Kono leaves behind a legacy second to none, and though his contributions will live on indefinitely through the sport he helped grow, his presence in the international weightlifting community will be greatly missed.
Portrait photo by Patrick Rosal, CC License 2.0