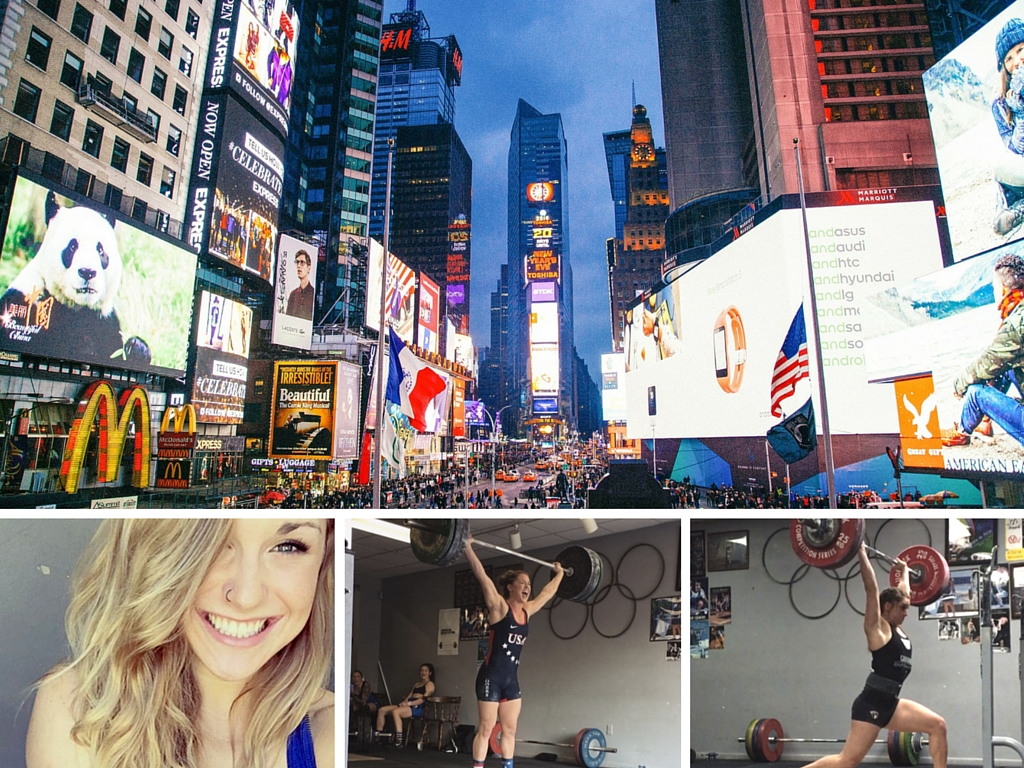 In an email blast on April 20th, USA Weightlifting announced Mattie Rogers will be joining a roster of other Olympians and Olympic hopefuls in a sports demonstration/meet & greet to mark 100 days until the 2016 Rio Olympic Games. Olympic champions Nastia Liukin (gymnastics), Jordan Burroughs (wrestling), and David Boudia (diving) will headline the athlete ambassadors, and The Band Perry will perform live for those in attendance. The event — free and open to the public — will take place on April 27th from 2-8pm in New York City's Times Square.
According to the blast, Rogers will be signing autographs and putting on a lifting demo with local Youth lifters starting around 4:25pm. 
Rogers (a 69 kg lifter) isn't an Olympian yet; the only US weightlifter who has officially earned her spot on the 2016 Olympic team is Jenny Arthur (75 kg). Rogers – just 20 years old – has a shot at claiming on of USA Weightlifting's additional two female spots depending on her performance at this year's Olympic trials (and several other factors).
The U.S. men have yet to earn a spot at the 2016 Olympic Games in weightlifting.
Rogers is a multi-time Junior and Senior American Record holder across several weight classes. She's one of weightlifting's most popular American athletes and has amassed a huge following on social media. In addition, several of her videos — including one unfortunate incident involving a missed block snatch and glass windows — have gone viral via mainstream news outlets.
For fans of Rogers and American weightlifting, this could be a fun event. However, fan boys and girls beware: As any self-respecting New Yorker will tell you, Times Square in April is like its own circle of hell, and 4-6pm is peak tourist time. While it might be tempting to skip out of work an hour early to see Mattie lift, we'd recommend waiting a week and catching her lifts at Olympic trials the following week, which should be streamed on NBC's app.