Ask anyone what to do to get stronger, leaner, and more cardiovascularly fit, and you're bound to get a handful of different answers. You'll be told to crush weights (good advice), work on your calisthenics (also good advice), and probably to start counting your macros (invaluable advice). You may also hear about hopping on a spin bike (aka indoor cycle).
Cycling is a hardcore workout that'll have you wondering if your legs will ever stop burning. They will. And once they do, you'll be left feeling accomplished, having burned hundreds of calories, and, after months of consistent riding, stronger legs.
10% Off
Diamondback Fitness 1260sc Rear Wheel Studio Cycle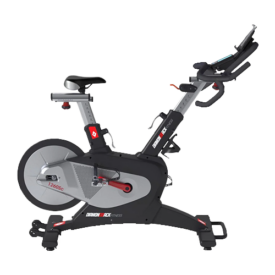 Diamondback Fitness 1260sc Rear Wheel Studio Cycle
This fully adjustable spin bike features a uniquely precise resistance lever, multi-position handlebars, and magnetic resistance in a rear-mounted flywheel to give you the smoothest ride possible. Use discount code BB1DF10 to get 10% off.
If you're looking for that spin class rush without hauling yourself out of the house, look no further than the Diamondback Fitness 1260sc Rear Wheel Studio Cycle. With this powerhouse of a spin bike, you can benefit from an indoor cycling class in the comfort of your home. Here, you'll learn what to look for when buying an indoor cycle — brought to you by a spin instructor.
What to Look for When Buying an Indoor Cycle
When you're looking to invest in your health, there are fewer choices wiser than an indoor cycle. Everything from your cardiovascular health to your leg strength and your mood can improve from consistently using a spin bike.
Nowadays, there is a myriad of exercise bikes to choose from: air bikes, recumbent bikes, and even hand bikes. To help you cut through the noise, BarBend chatted with personal trainer, spin instructor, and gym owner Rich Eggett to get his expert take on what makes a good spin bike and how to know which bike is right for you. Eggett owns the Rockwell gym where CrossFit great Mandi Janowitz — whose team, the Wasatch Brutes, won the 2017 CrossFit Games — serves as head trainer.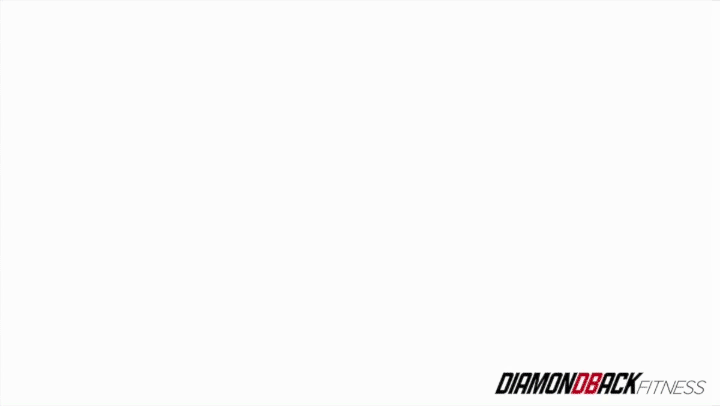 The longtime gym owner maintains that a spin bike — he likes Diamondbacks 1260sc — should be at the top of most people's lists. Spin bikes, Eggett says, offers superior comfort and whip-fast adjustability. Here, according to Eggett, are four benefits of purchasing a spin bike.
Look For: How Easy it Is to Change the Resistance
"The most important thing about a spin bike is how easy it is to change the resistance," Eggett says. "With most other machines, it's virtually impossible to change the resistance immediately. With a spin bike, you can change the workout dramatically and instantaneously."
Eggett goes on to explain that the key to this change is the lever on the bike. "With some spin bikes, it's actually quite difficult to get immediate feedback from changing resistance," he says. You want to make sure the lever or knob on your spin bike is easily accessible, reliable, and accurate. Look for bikes that can give you immediate feedback about what specific level of resistance you're working at.
Look For: An Easy-to-Read Display
"You can't improve what you can't measure," Eggett tells BarBend. On an ideal spin bike, you'll be able to measure everything you need to keep getting better. "[When I'm spinning,] I can see how many calories I'm burning, what Watts [power] I'm producing, how far I'm going, and more." With all this information, you can assess what's important to you and keep track of your progress.
When buying an indoor cycle, you need to evaluate how easy it is to read the screen, especially when you're training hard, Eggett says. Does the display screen offer the information you want — for example, heart rate, distance, time, and RPM — without clutter or hard-to-read stats? Search for a clutter-free display that gives you the necessary data without distractions.
Look For: Adjustable Seat and Handlebars
To find the perfect position on a spin bike, Eggett says, you have to play around to learn more about your personal preferences. The first part of that is learning what position makes you most comfortable.
If I'm comfortable, I will push harder and go longer.
But it's also about learning what positions benefit you most. "I'm more comfortable with the handlebars close to me," he says. "But I spend way more energy if they're farther away." Depending on his goals for the workout, he'll adjust the handlebars and seat accordingly.
When buying a spin bike, look for adjustable handlebars and seats. You'll likely want them to shift up and down and back and front. That way, you can adjust for 360 degrees of comfort and effectiveness.
Look for: Adjustable Pedal Options
Having options is key. Here's a secret that can be game-changing for your fitness life — you don't have to use clips on your pedals if you're not doing a high-intensity ride.
Don't use clips if it's not spin class.
Clips — those boxes on the pedals for your toes or clips you slip around your midfoot — help a lot with power production during a high-intensity session, Eggett says. But otherwise, they might get in your way.
"In the home gym space," he explains, "people are much more likely to skip their workout if they feel like they have to use special equipment. You're more likely to work out if you can get on the bike and go."
So look for a bike you can ride with and without clips. This way, you can customize your workout and take the most effective ride possible.
Benefits of Indoor Cycling
A whole world of fitness is waiting to be opened to you by riding a spin bike. Read on to learn all about why you should take up indoor cycling.
It's Suitable for All Fitness Levels
You don't need a whole lot of technical know-how to get started on a spin bike. Once you've adjusted the seat and handlebars to suit your body, you can get going with minimal experience. It's literally like riding a bike.
But that doesn't mean you necessarily want to dive right into a high-intensity class. Research suggests that spin classes hold the most benefit for people who can perform moderate to high-intensity exercise over 50 minutes — so classes may not be best suited for newbies. (1)
But the spin bike itself may benefit beginners, especially if you're following your own pace to build your fitness. The more you practice at home, the more ready you might be to brave a full class in person.
Start with a low-intensity ride for five or 10 minutes to prep for a class and build up your stamina. Once you can ride at a low intensity — without getting too out of breath — for 15 or 20 minutes, start upping the intensity gradually. Start with five minutes of moderate intensity and tack on time and intensity from there.
It Improves Cardiovascular Fitness
Spinning has been shown to improve various measures of cardiovascular fitness, like your VO2 max and ventilatory threshold. (2) This increase in aerobic capacity can translate into day-to-day benefits, like climbing stairs more easily or running a faster mile.
Especially when you choose indoor cycling and implement healthy nutritional strategies, cycling can also contribute to lowering blood pressure and cholesterol levels. (3)
It Builds Low-Impact Leg Strength
If getting stronger legs is one of your goals, your new spin bike can give you a hand. Research suggests that high-intensity cycling can help increase leg strength and muscle mass. (4)
But even when cycling at a high intensity, your joints aren't taking the same beating that they will if you're running or jumping. Because your feet aren't repeatedly hitting the ground while you're cycling, the spin bike offers a low-impact, more joint-friendly way to get stronger and build aerobic endurance.
It Helps with Active Recovery
That post-leg day soreness is real. When you're stiff after leg day, and it feels like you'll be sore forever, indoor cycling may be the last thing you want to do. But hopping onto a spin bike may be exactly what you need.
If you're looking to reduce post-workout soreness, research suggests cycling is more effective than running. (5) And you don't even have to go at a high intensity — indoor cycling at a moderate intensity should do the trick. (5)
It may Help With Motivation
Indoor cycling may be ideal for days when you're not feeling motivated.
All you have to do is hop on the bike and pedal. This may feel more accessible than complex barbell exercises on days when you don't want to move at all. That's another reason you might want a spin bike in your apartment.
Research supports this, too. Even cycling alone and without music — the opposite of spin class conditions — has positively impacted people's mood post-exercise. (6) So it might just be you and your bike in your living room, but that spin session can turn a bad day into a pretty good one.
The Diamondback Fitness 1260sc Rear Wheel Studio Cycle
You don't need to be in a spin class to reap the benefits of spinning. With the Diamondback Fitness 1260sc Rear Wheel Studio Cycle, you can bring the studio to you. Skip the commute and schedule your own time — and with a bike this decked out with high-quality features, you'll want to.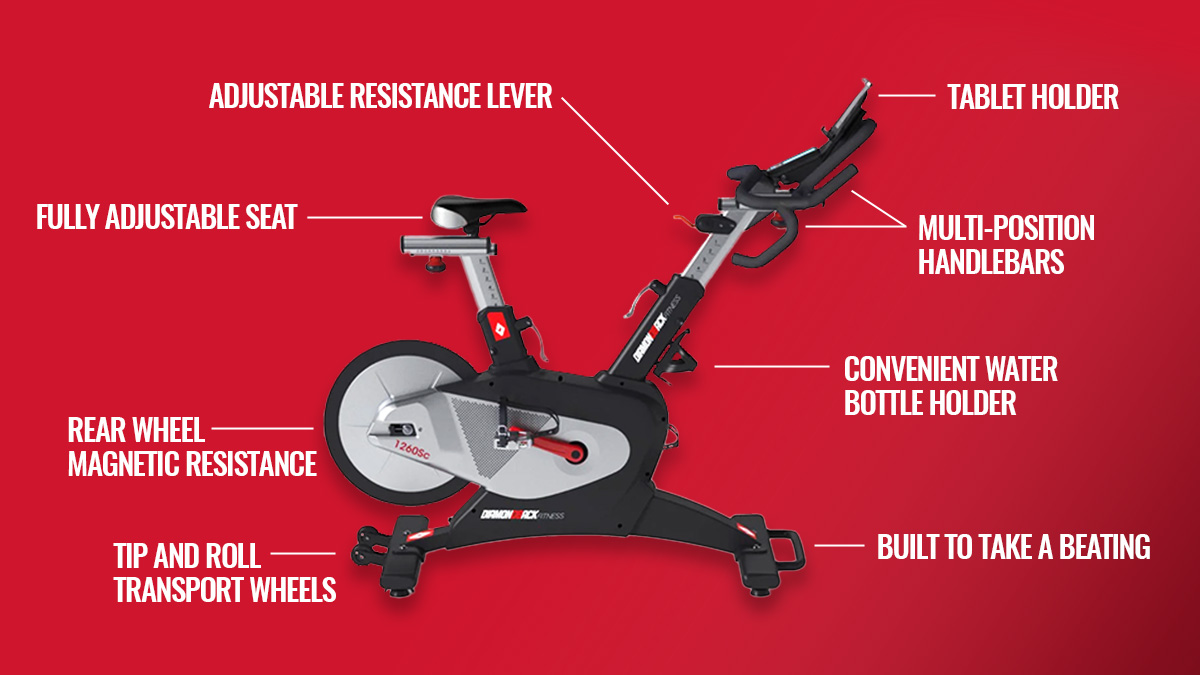 1260sc Physical Set-Up
The 1260sc has a wide array of features that will bring you the benefits of a spin studio without any hassles. You'll experience a smooth, comfortable ride; the bike boasts a four-way adjustable seat and handlebars, allowing you to make sure your bike fits your needs.
You can pedal forwards and backward, taking advantage of the three-piece, heavy-duty crank pedals that you can get clipless or with clips. Worried about sweat dripping down into the flywheel when your sessions get serious? This model has a rear-mounted flywheel to prevent corrosion, which is often caused by consistent exposure to sweat.
While we're talking about durability, you won't need to worry about the 1260sc. The steel frame is heavy duty and the antler-style handlebars can handle pretty much any pressure you throw at them — whether you're a stand-up-and-spin type or a lean-forward-and-push type of rider.
With no cords to cramp your style, you'll be able to ride wherever you choose — regardless of whether there's an outlet nearby. The lift handle and transport wheels will help you quickly roll the bike from room to room if you need to. And because the 1260sc is belt driven with magnetic resistance (no chains in sight), your ride will be quieter.
The bike comes complete with an industrial powder coating, making it both sleek and hardy, while the reinforced pedals and cranks give you the safety and security of a smooth, durable ride.
1260sc Riding Experience
During the ride itself, you'll need to adjust your resistance, and the 1260sc makes that easy. If you've ever taken a spin class, you know that you want as few obstacles to changing your resistance as possible. This bike offers a simple, user-friendly experience.
The 1260sc comes complete with lever-adjusted controls for easy and incremental resistance changes during your ride. You won't have to fiddle with an imprecise knob — instead, you can make precise resistance adjustments as the lever clicks into place. You'll always know what level of resistance you're riding at.
Just start pedaling to activate your screen and get your workout started. Once you get going, you'll be able to find all the most critical stats on display: your time, distance, heart rate, RPM, and Watts.
You can stay hydrated and inspired during your ride with the water bottle holder and tablet holder. The 1260sc's display console is compatible with devices and services that are ANT+ or BLE FTMS compatible.
And since you don't need to subscribe to a live streaming service to ride, you'll be free to choose your favorite app, wearable, or other heart rate monitors.
1260sc Set-Up
Are you intimidated by all the setup after delivery? Tack $199.99 to your order to get professional assembly service so you can stop stressing and start riding as soon as possible.
A Positive Spin
Indoor cycling can work wonders for your exercise program and overall lifestyle. Spin bikes can come in handy if you're looking to boost your mood or improve your aerobic fitness. The best news is, you don't have to join a gym or go to a spin class to reap the benefits of indoor cycling.
10% Off
Diamondback Fitness 1260sc Rear Wheel Studio Cycle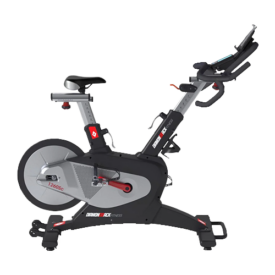 Diamondback Fitness 1260sc Rear Wheel Studio Cycle
This fully adjustable spin bike features a uniquely precise resistance lever, multi-position handlebars, and magnetic resistance in a rear-mounted flywheel to give you the smoothest ride possible. Use discount code BB1DF10 to get 10% off.
With a spin bike like the Diamondback Fitness 1260sc Rear Wheel Studio Cycle in your home gym, all you need for an excellent workout is you, yourself, and your bike. Take this studio cycle for a spin — with or without the actual studio — and spin it into a better day.
References
Caria MA, Tangianu F, Concu A, Crisafulli A, Mameli O. Quantification of Spinning bike performance during a standard 50-minute class. J Sports Sci. 2007 Feb 15;25(4):421-9.
Battista RA, Foster C, Andrew J, Wright G, Lucia A, Porcari JP. Physiologic responses during indoor cycling. J Strength Cond Res. 2008 Jul;22(4):1236-41.
Chavarrias M, Carlos-Vivas J, Collado-Mateo D, Pérez-Gómez J. Health Benefits of Indoor Cycling: A Systematic Review. Medicina (Kaunas). 2019 Aug 8;55(8):452.
Ozaki H, Loenneke JP, Thiebaud RS, Abe T. Cycle training induces muscle hypertrophy and strength gain: strategies and mechanisms. Acta Physiol Hung. 2015 Mar;102(1):1-22.
de Azevedo Franke R, Rodrigues R, Geremia JM, Teixeira BC, Boeno F, Rabello R, Baroni BM, Lima CS. Moderate intensity cycling is better than running on recovery of eccentric exercise-induced muscle damage. Phys Ther Sport. 2021 Jul;50:65-73.
Szabo A, Gáspár Z, Kiss N, Radványi A. Effect of spinning workouts on affect. J Ment Health. 2015 Jun;24(3):145-9.