BarBend and artist Josh Peters (@strengthtospare) are teaming up to give away a pair of customized Nike Romaleos to one lucky winner. And anyone age 18 and up can enter to win — for free! Entering to win is free, and fans can enter from now until June 18th, 2016. More details below.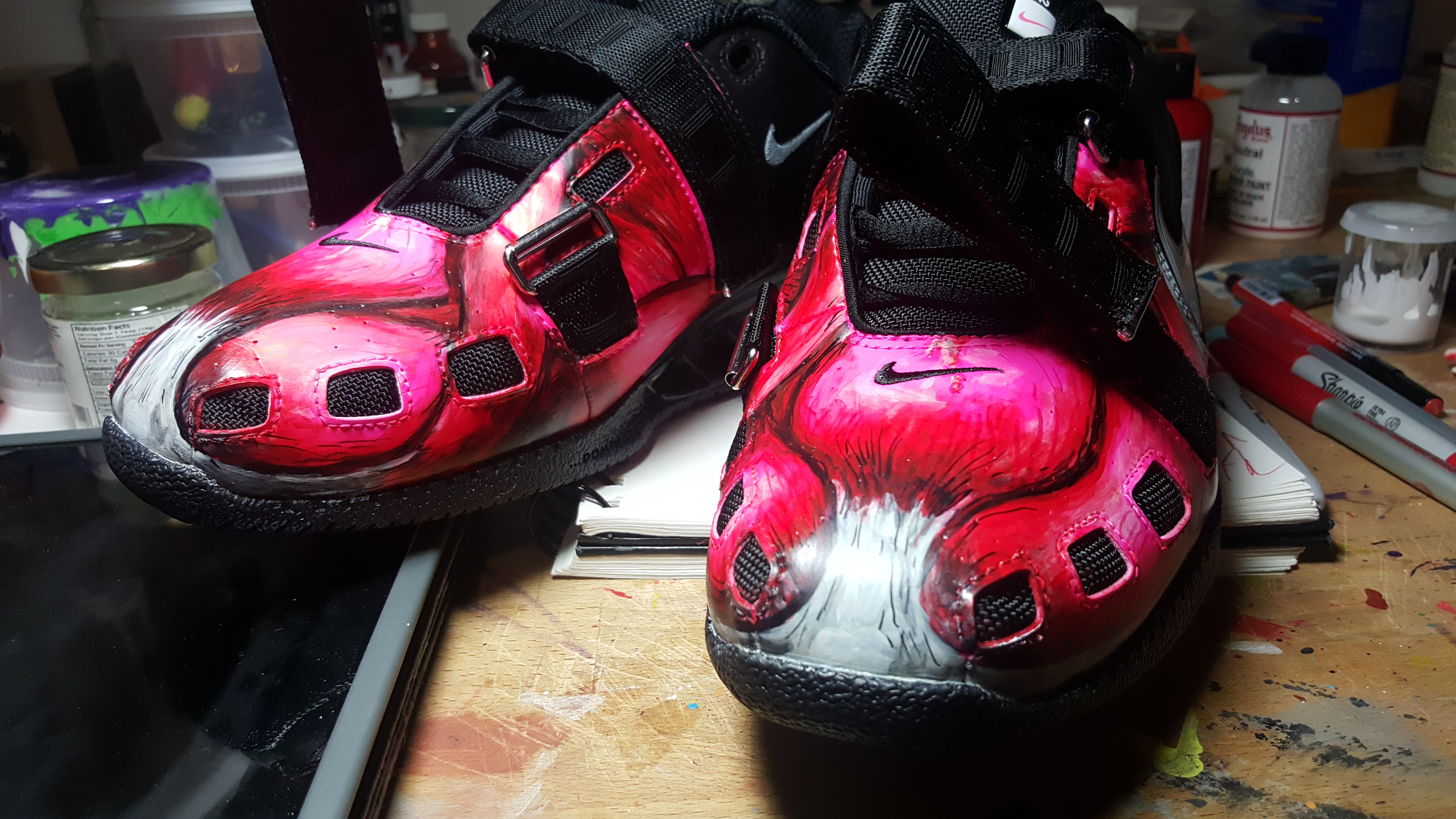 To enter, simply visit the giveaway landing page here. From June 1st through June 18th, readers of BarBend can enter to win a pair of customized Nike Romaleos. At the end of the contest, we'll contact the winner to get their shoe size, and the winner will also be able to pick a customization theme. Josh will then work his magic and create a one-of-a-kind pair of Romaleos, which we'll send to the winner.
Looking for some inspiration? Check out Josh's muscle-fiber themed Romaleos (full gallery here) and the donut sprinkle themed pair he recently finished (below).
At the bottom of the contest page, you'll see a number of options to enter (like visiting Josh's Instagram page, visiting our Instagram page), and each counts for a certain number of entries. The more actions you take, the greater the likelihood of winning the Romaleos!