Yes4All is a strength company that designs multiple types of training equipment. One of the types of equipment they design that's slightly different from competitors is their vinyl coated kettlebells. Their kettlebells offer many similarities to others on the market, but also a few subtle differences they one may miss when they're shopping around.
In this review, I'm going to break down the in-depth product specs for the Yes4All Vinyl Coated Kettlebell. This kettlebell has a thicker vinyl coat that makes it pretty resilient to being dropping, along with a solid steel handle. We're going to assess the construction, performance, price, durability, and much more in this review.
Construction
Finish & Design
For starters, the Yes4All Vinyl Coated Kettlebell is constructed with a solid cast iron with no additional seams or welds. This gave the bell a solid feeling and doesn't give off the impression that it could break down quickly. The handle is a solid steel and is designed slightly wider with a width of 8.86″. Height wise, the bell stands at 11.02″, which is pretty consistent with other kettlebells on the market.
Yes4All Vinyl Coated Kettlebell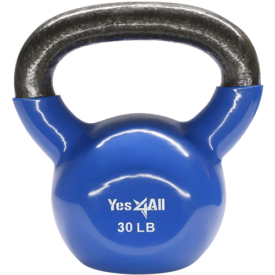 Yes4All Vinyl Coated Kettlebell
A cast iron kettlebell that's designed with a thick vinyl coating to protect from drop and support indoor use.
The outer coating on the kettlebell is a thicker synthetic vinyl, which encloses the bell to about halfway up the handle. This gives the kettlebell a somewhat softer feeling, not necessarily squishy, but noticeably softer than your standard full cast iron kettlebell. Yes4All also points out that the bottom is flattened, and it does sit flat, yet I found that it wobbled slightly. I think this could be due to the vinyl coating and not the bell itself.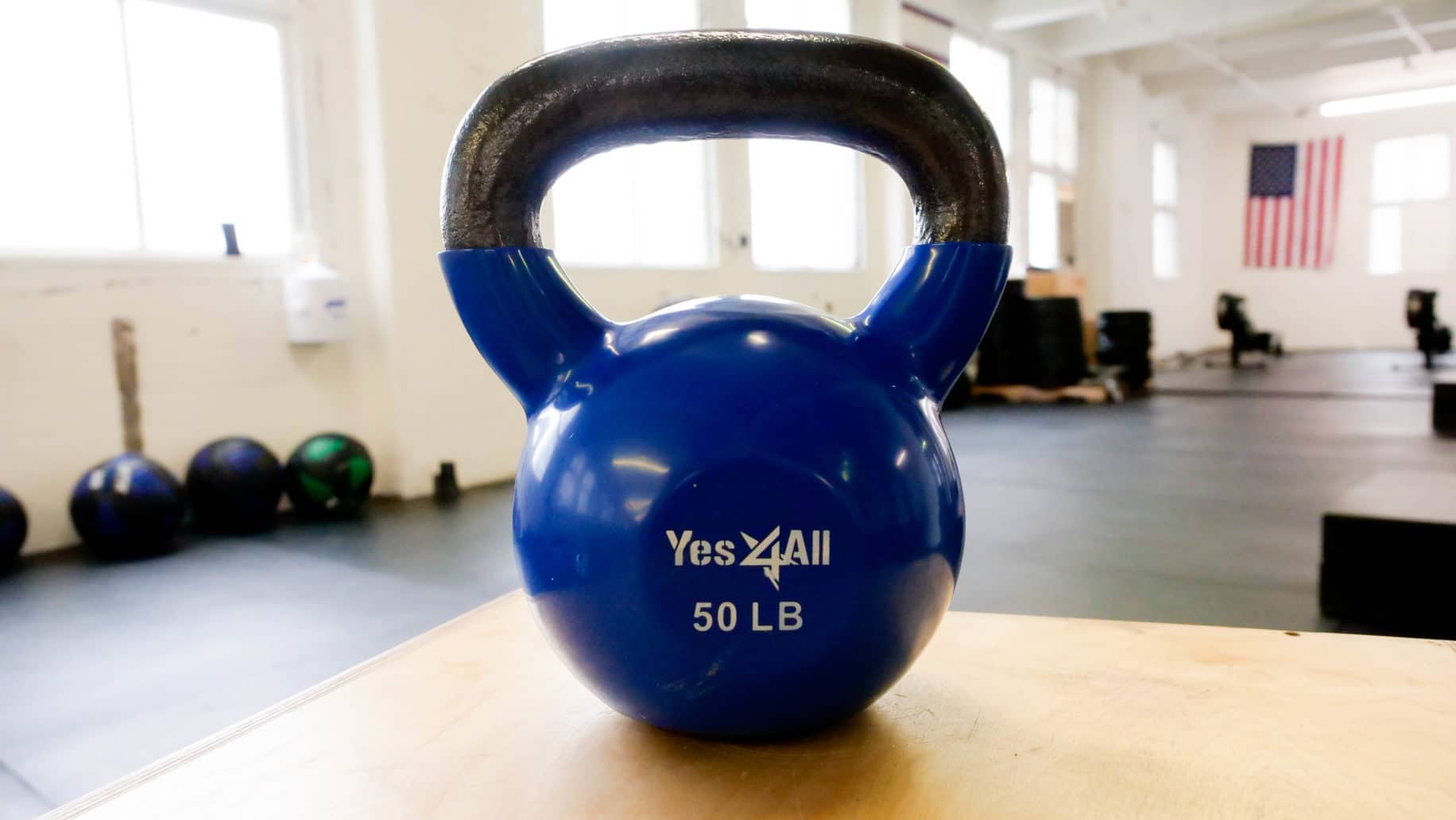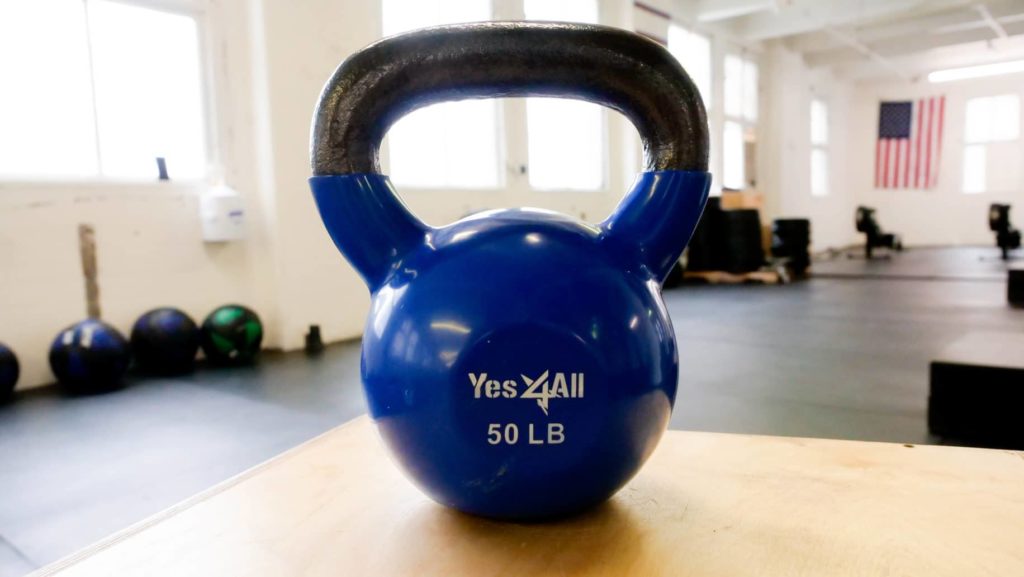 Handle
As mentioned above, the handle on this bell is a solid steel, so there's no powder coat finish, which can give bells their rougher exterior. All-in-all the handle is pretty smooth with minor ridges on the handle, and you can see them in the image below. It's slightly wider and bit more thick than other bells I've tried. Yes4All doesn't list the kettlebell's handle diameter, but it definitely felt thicker than a competition 33mm.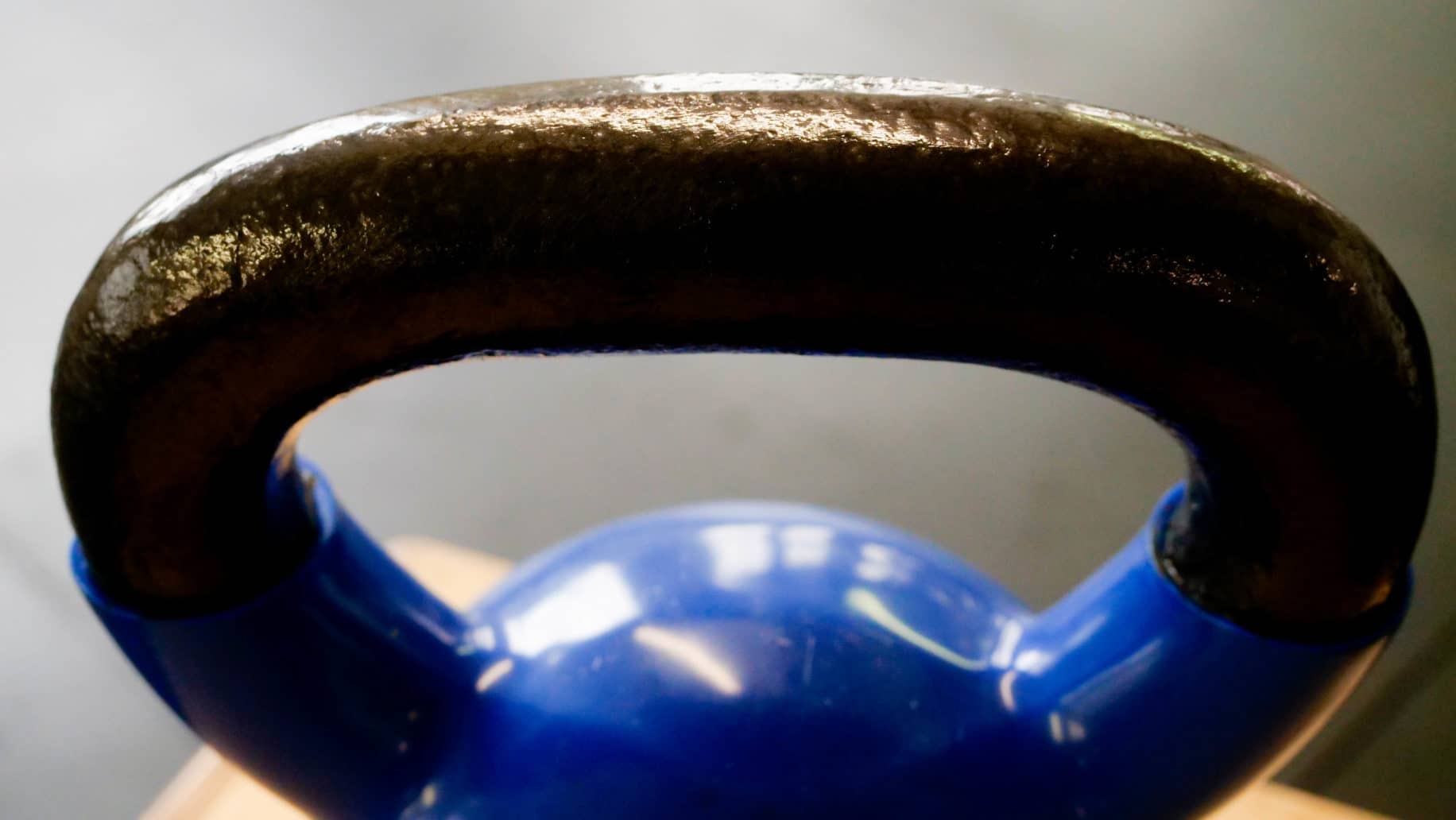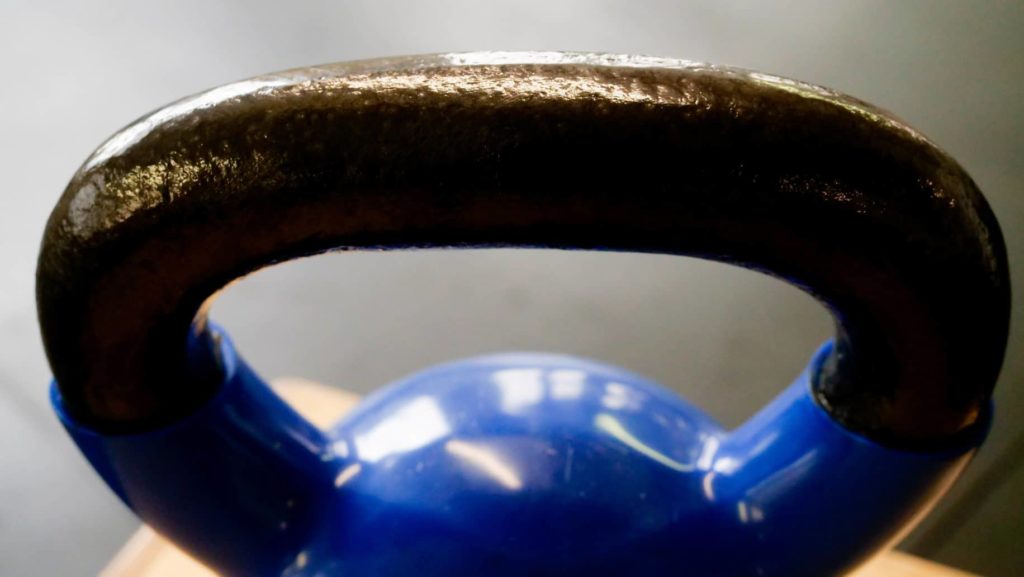 Performance
To test this kettlebell's performance we did a series of movements, but for this review we focused on Russian Kettlebell Swings with and without chalk. We like this movement for testing a kettlebell's performance because it's not only dynamic, but it can be performed by a wide variety of fitness levels.
Without Chalk
If you've ever used a steel handled kettlebell, then I think you'll find this kettlebell's handle running true to how others feel. It's smooth, but not incredibly smooth like some steel handles can be. That being said, I thought it performed well in our tests without chalk and think it will serve others well in a variety of settings. I personally liked that slight rigidness of the handle.
[Interested in vinyl coated kettlebells? Yes4All isn't the only option on the kettlebell market!]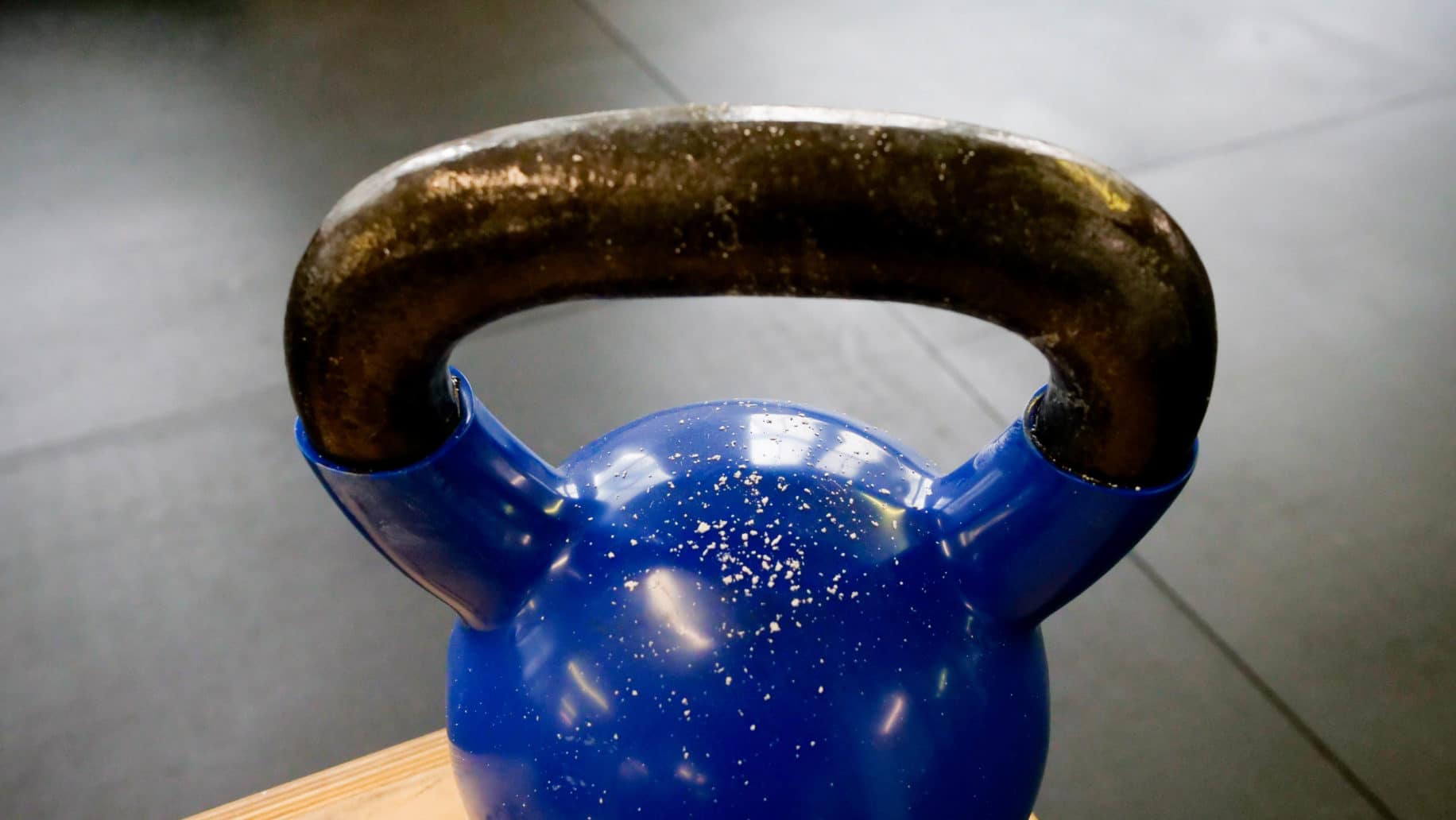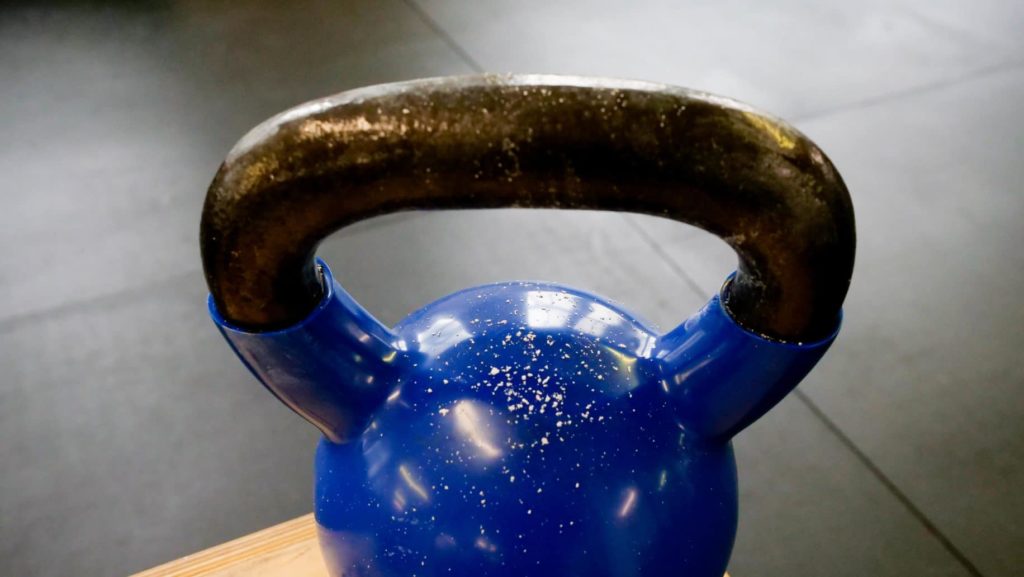 With Chalk
When I put chalk on this bell it performed decently well. It's a steel handle, so chalk is somewhat of a moot point when it comes to grip enhancement. Yes, it will provide a little extra grip for your hands, but it's not going to provide an incredibly "locked in" feeling like some powder coat kettlebells can have. All-in-all, this kettlebell performed fine with chalk, it just wasn't a very noticeable difference.
Who Could Benefit
Every strength athlete could benefit with some form of kettlebell training if they program movements that coincide with their goals. For this kettlebell specifically I think two populations could benefit.
First, I could see the beginner strength athlete finding benefit with this kettlebell. I like the wider handle and this it's a good option for those learning kettlebell movements who may be more subject to grip errors. Second, the gym owner or home gym owner. The vinyl coating on this bell protects it from chipping or breaking prematurely due to being dropped. If you're worried about longevity of equipment, this kettlebell could be a good option.
| | |
| --- | --- |
| Benefit to Whom | Rationale |
| Beginner Kettlebell User | Wider Grip |
| Home & Public Gym Owner | Vinyl Coating to Protect From Drops |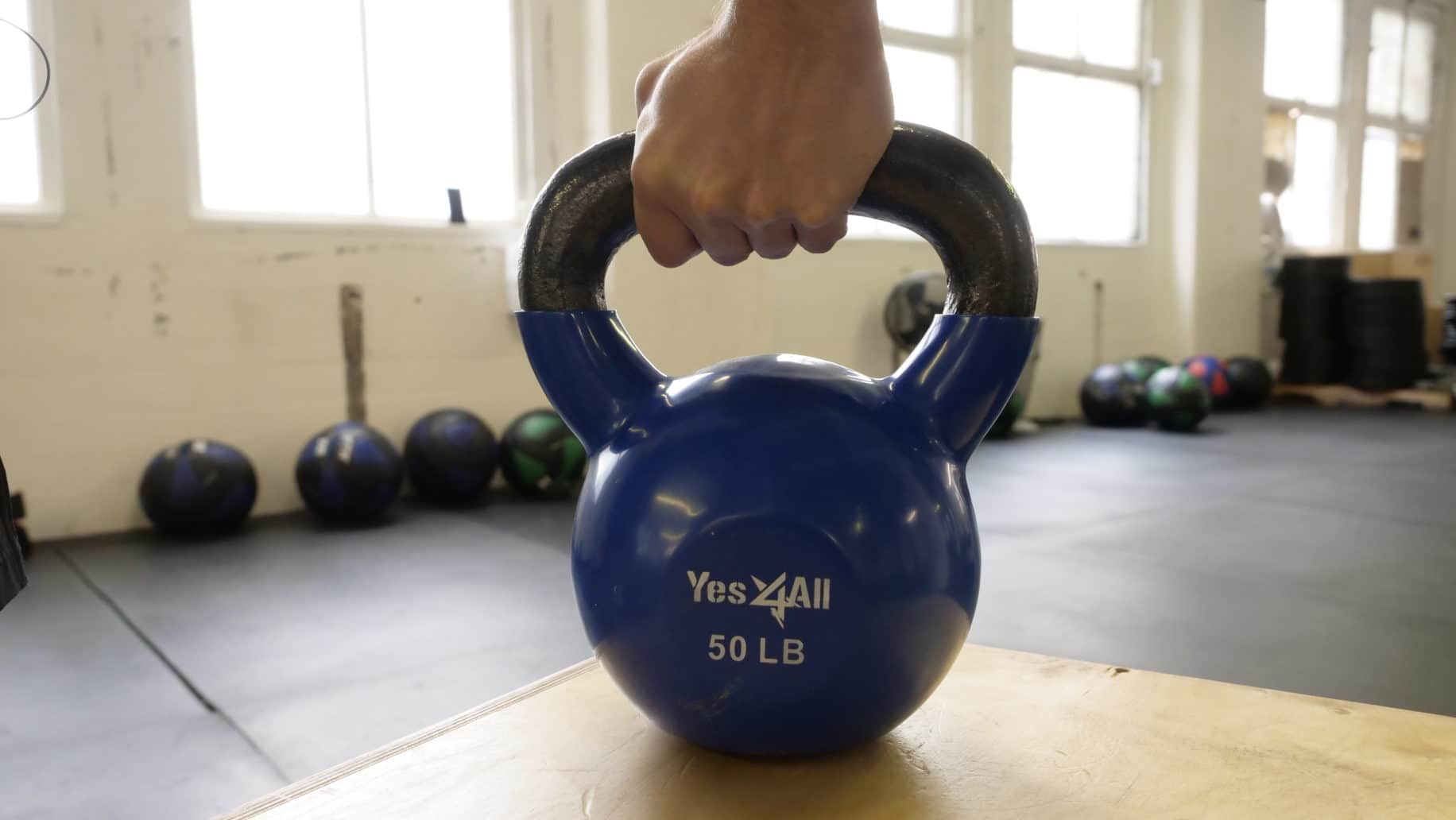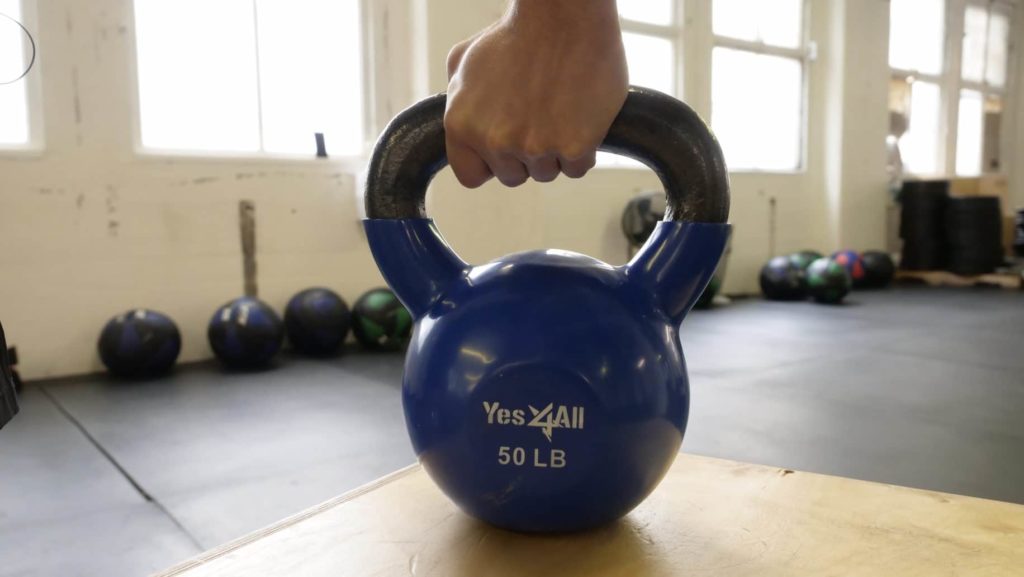 Durability
Through the duration of our tests, I didn't find any durability issues with the kettlebell. The handle felt consistent and the bell and outer coating felt firm. I even tried peeling at the top of the vinyl coating where it sits on the handle, and it did a good job at staying true to its fit, I don't think it would easily come off over time. Also, the coating is pretty thick, so even if it gets nicked on something, it shouldn't easily break down.
Price
For the Yes4All 50 lb kettlebell, you can expect to pay around $66.00. In my opinion, I think this price is pretty solid for what this kettlebell has to offer. Is it a competition kettlebell? No, but it does have features that could benefit multiple training populations. In addition, Yes4All offers a one-year warranty, so it can ease your mind if immediate longevity is a concern.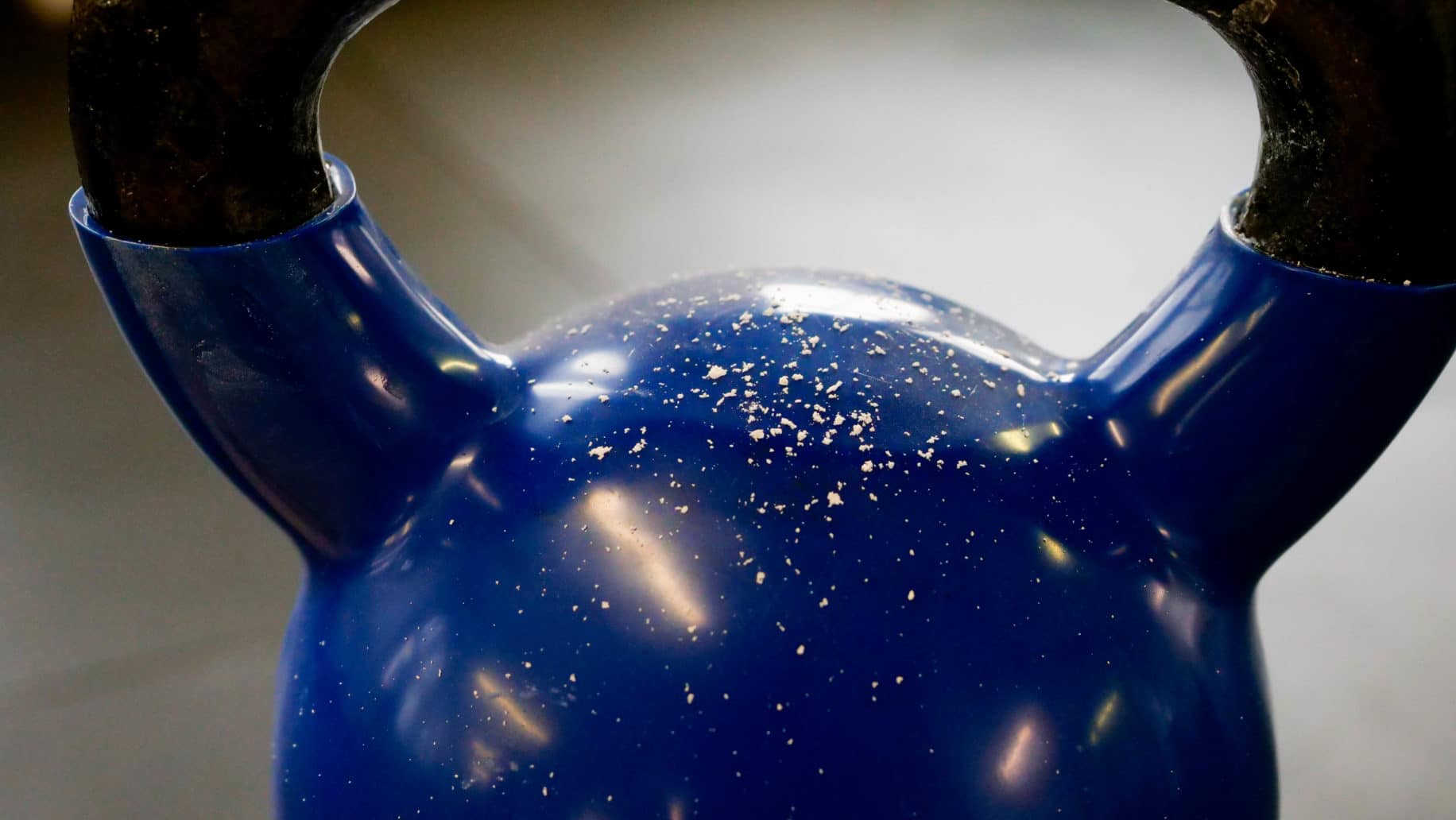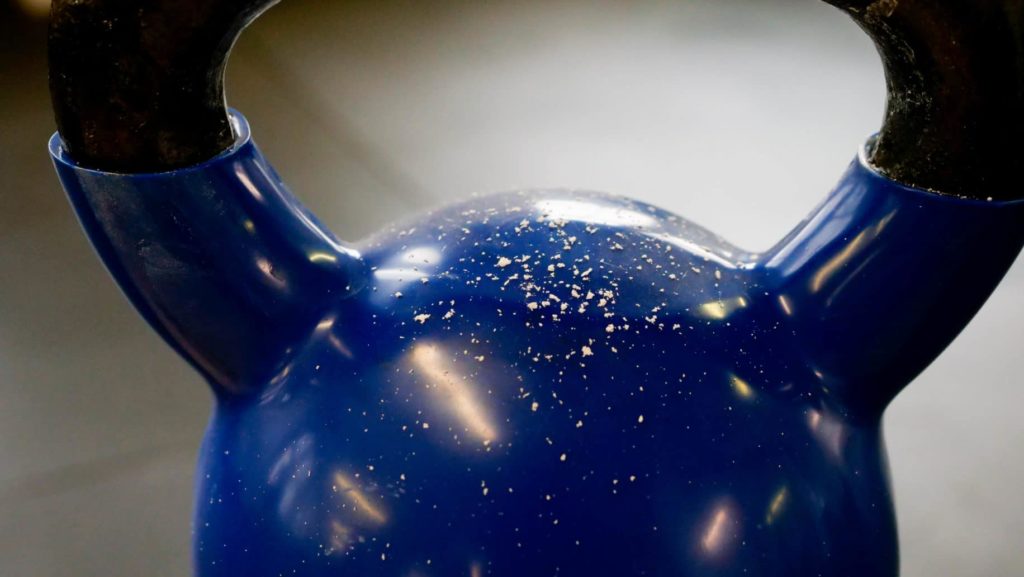 Wrapping Up
Throughout all of our tests, I thought the Yes4All Vinyl Coated Kettlebell performed pretty well across the board. I'd describe this kettlebell as having a more "general" fitness feel and it did a good job matching my performance asks. The star player on this kettlebell is the vinyl coating itself, as it could be a good option for those worried about long-term durability of dropping the bell.
Is this kettlebell going to the best bet for the serious competition-focused kettlebell user? Probably not, but it's a great consistent option for those in need of a standard kettlebell.