The logo for the 2017 IWF World Championships was just released, and it looks awesome. The championships are being held at the Anaheim Convention Center on November 28-December 5th in Anaheim, California.
A recent press release shared with us by USA Weightlifting provided news about the logo and insights to the meaning behind it. The new logo features an athlete in what looks like a split jerk holding a sun over their head. In addition, the press release states that this logo pays homage to the LA2024 Olympic bid campaign, "Follow the sun."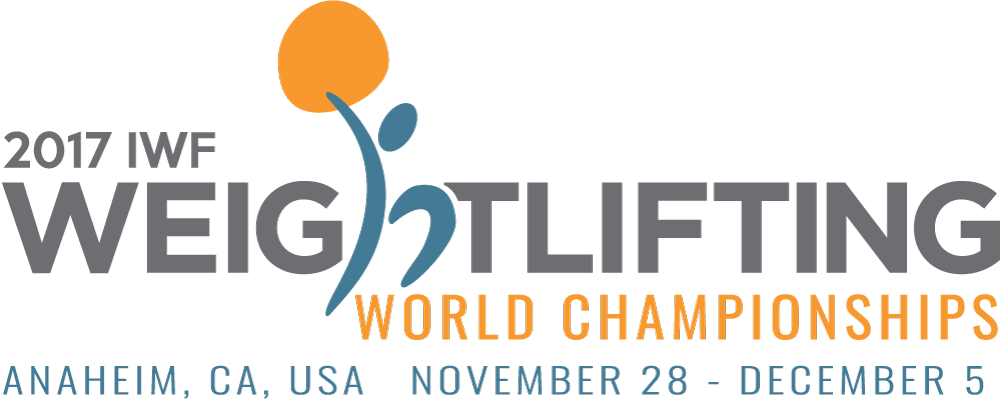 Image courtesy of USA Weightlifting Press Team. 
There's a lot of thought that goes into making iconic symbols that represent World Championships like the one above. Director of Membership, Communications, and Digital Marketing at USA Weightlifting Kevin Farley provided us a little more background into this year's creation.
Farley mentions that, "The focal point of the logo is the athlete. The Organizing Committee was working with a logo that I felt didn't feature the athlete—or the sport—prominently enough."
"Lilla Rozgonyi (Marketing & Comms director of IWF) and I sat in the lobby and talked about the story that we thought the logo should tell the world. We agreed that the athlete pictogram was great, and that it resembled the letter "h." At that point, everything just fell into place."
Farley then explains how they mocked up the first logo, which is featured below, "We quickly mocked a very rough outline using a freeware image editor using the pictogram from the earlier version of the logo. Visit Anaheim's talented graphics department put together the final logo that the Organizing Committee and the IWF liked very much."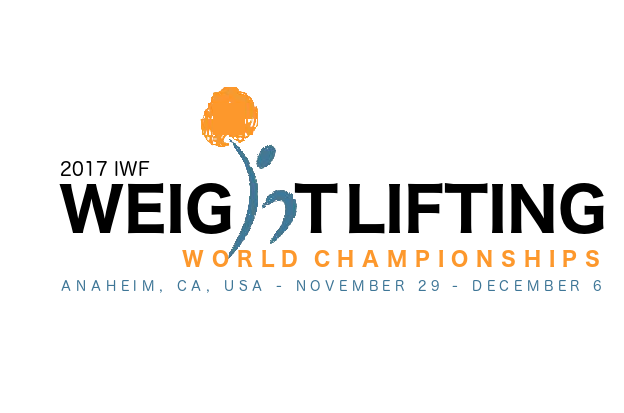 USA Weightlifting's CEO Phil Andrews added a few of his personal thoughts about the logo, saying, "We think this logo ties together everything we want to tell the world about this event." He also added that, "Weightlifting is a beautiful sport. Anaheim is a beautiful city. This logo helps us tell that story."
In addition to Andrews, Roy Edmundson the Vice President of Sports Development at Sports Anaheim added his thoughts about the logo, saying, "The new IWF logo marries the essence and warmth of Anaheim with the strength and beauty of weightlifting. The city of Anaheim can't wait for the best of the best of weightlifting to descend on our city later this year."
This year's World Championships will host over 300 athletes from 70 countries across the globe. In 2015, the USA also hosted the IWF World Championships, which were held in Houston, Texas.
Currently, the 2017 IWF Youth World Championships are underway in Bangkok, Thailand. If you want to see who's competing and where to watch, then check out this link.
Editor's Note: BarBend is the Official Media Partner of USA Weightlifting. Unless otherwise noted on specific content, the two organizations maintain editorial independence. 
Feature image courtesy of USA Weightlifting Press Team.