Meanwhile in Manila, Philippines…
The strongest athletes in the world have been facing off over the last few days battling it out event by event to make it to the 2018 World's Strongest Man finals. Earlier today, it was announced who has qualified and made it to the finals. The qualifying rounds were held April 28th-May 1st, and the finals will be held over the course of two days May 5th and May 6th.
Many of the names that have made it into the finals were somewhat expected, and these athletes points from the qualifying rounds reflect that. Many thanks to -105kg strongman athlete Mattis Bjornheim and Starting Strongman editor Kalle Beck for helping to compile this info online, as now we have the full roster for the finals.
[Interested in watching the World's Strongest Man on television? Christmas came early this year and it's being aired earlier than 2017, here's the schedule!]
Check out Starting Strongman's Instagram post below.
https://www.instagram.com/p/BiOtU1JAlSv/
[Here's how five of the top athletes at the 2018 World's Strongest Man prepped for competition this year. Four of these five athletes made it to finals!]
Over the course of May 5th and 6th, the athletes above will face off in a series of events. If you're interested in seeing the final events and what they entail, we've listed them below, along with what dates the athletes will compete in them.
Finals Events
Frame Carry – May 5th
Loading Race – May 5th
Truck Pull – May 5th
Car Deadlift – May 6th
Max Overhead – May 6th
Atlas Stones – May 6th
To say these final two days are going to be rigorous would be an understatement.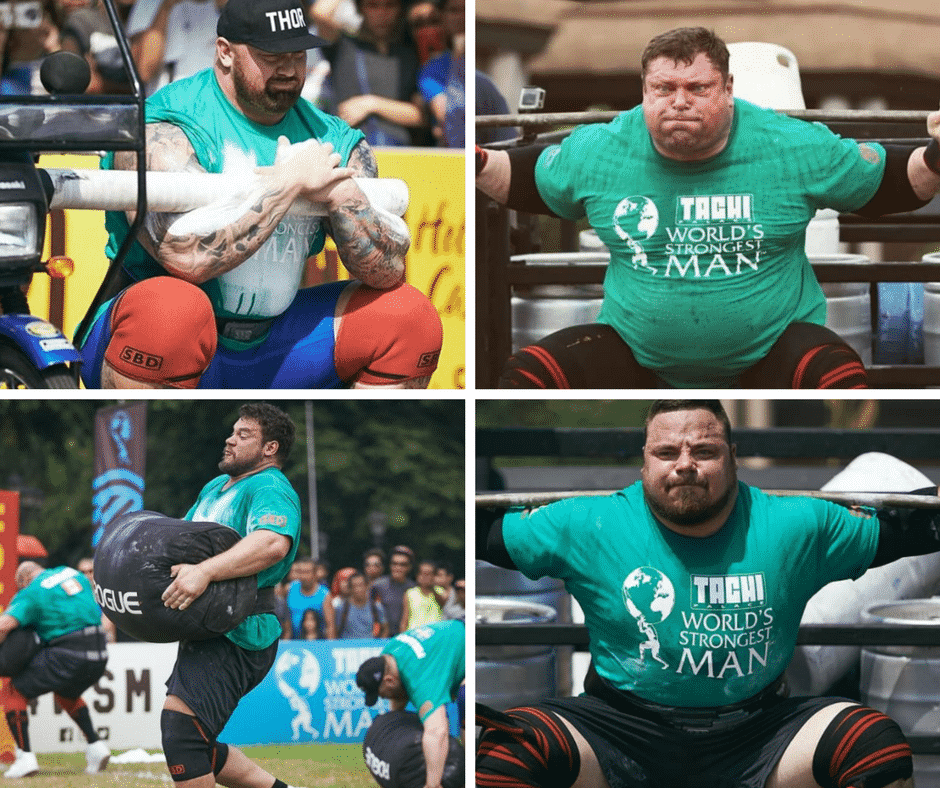 Now the question remains, will Hafthor Bjornsson continue on his 2018 warpath, or will we see past winners such as Brian Shaw and Zydrunas Savickas come out on top? Maybe we'll see an upset. One writer speculated that we could be due for an upset in 2018.
Regardless what we speculate only time will tell what the future holds for this year's World's Strongest Man!
Image above and feature image from @thorbjornsson, @savickas_bigz, @belsakstrongman, and @martinslicis Instagram pages.