Ukrainian weightlifter Aleksey Torokhtiy won gold at the 2012 London Olympics with a total of 412 kilograms (908.3 pounds). He can power jerk 255kg. And now, thanks to his pretty awesome YouTube channel, you can see him do ballet in a tutu. Rejoice!
Showing again that he is beginning to approach Dmitry Klokov levels of hamming for the camera, Torokhtiy brought a professional ballerina (identified only as "Ekateryna") to the gym to help him incorporate principles from ballet into weightlifting.
Along the way, he really brought out his cornball side. For example, here he is pretending to stretch like a ballerina using someone else's leg.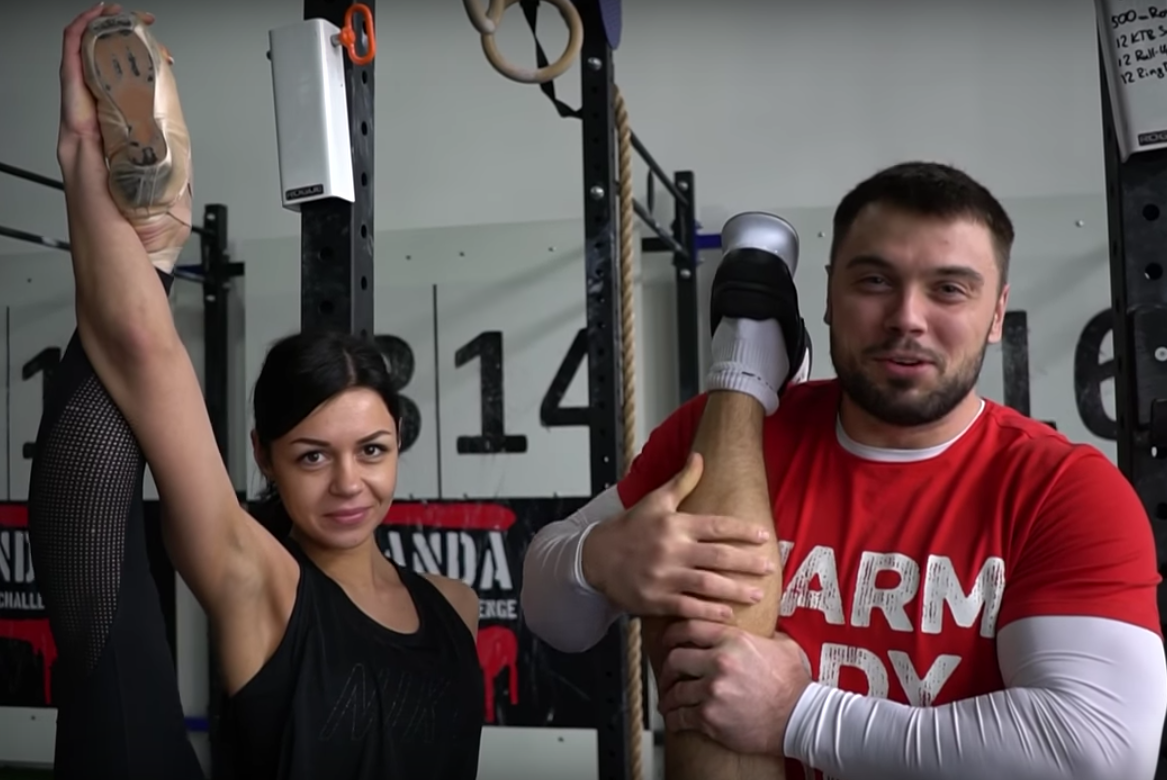 Image via Aleksey TOROKHTIY on YouTube.
But on a more serious note, Torokhtiy was taught some very challenging ballet stretches that could have some real carryover to performance in weightlifting.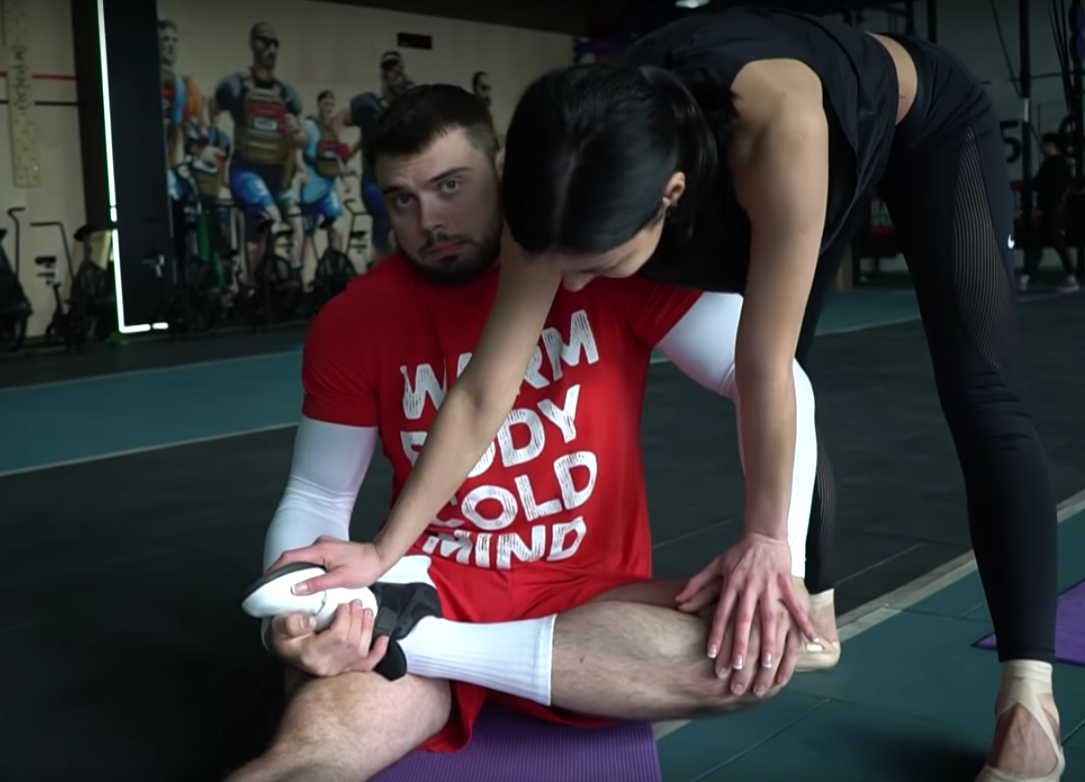 Image via Aleksey TOROKHTIY on YouTube.
For example, at about 1 minute 20 seconds into the video, Ekateryna demonstrates this serious stretch for the glutes and the outer thigh. It's recommended that you hold the position with the low back straight and the knee as close to the floor as possible for one or two sets of 20 to 30 seconds each. ("The feelings are not so pleasant," says Torokhtiy.)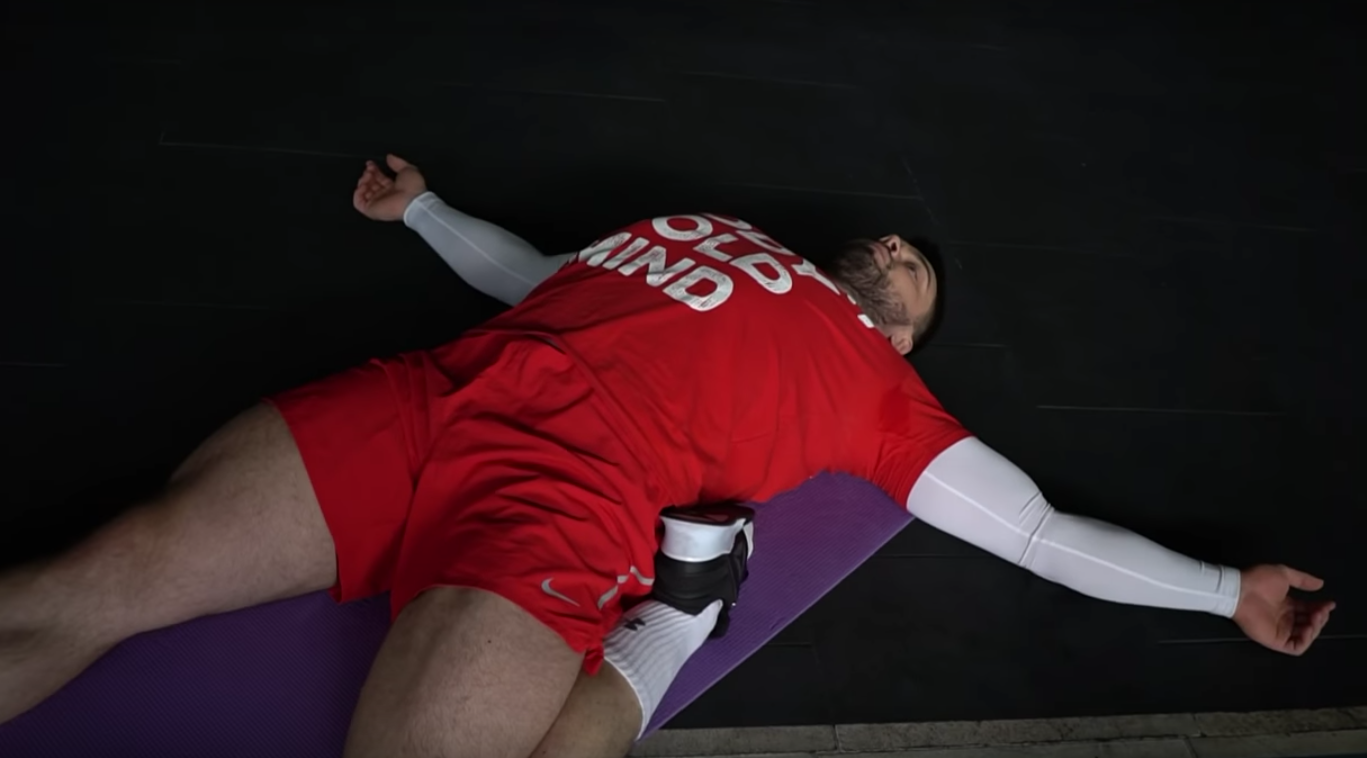 Image via Aleksey TOROKHTIY on YouTube.
This is another ballet stretch — which some might call a single-leg saddle — for the outer thigh that he recommends you try holding for two sets of 20 to 30 seconds each. Torokhtiy likes it, but later complains that his level of muscle mass makes it difficult to hold positions like this.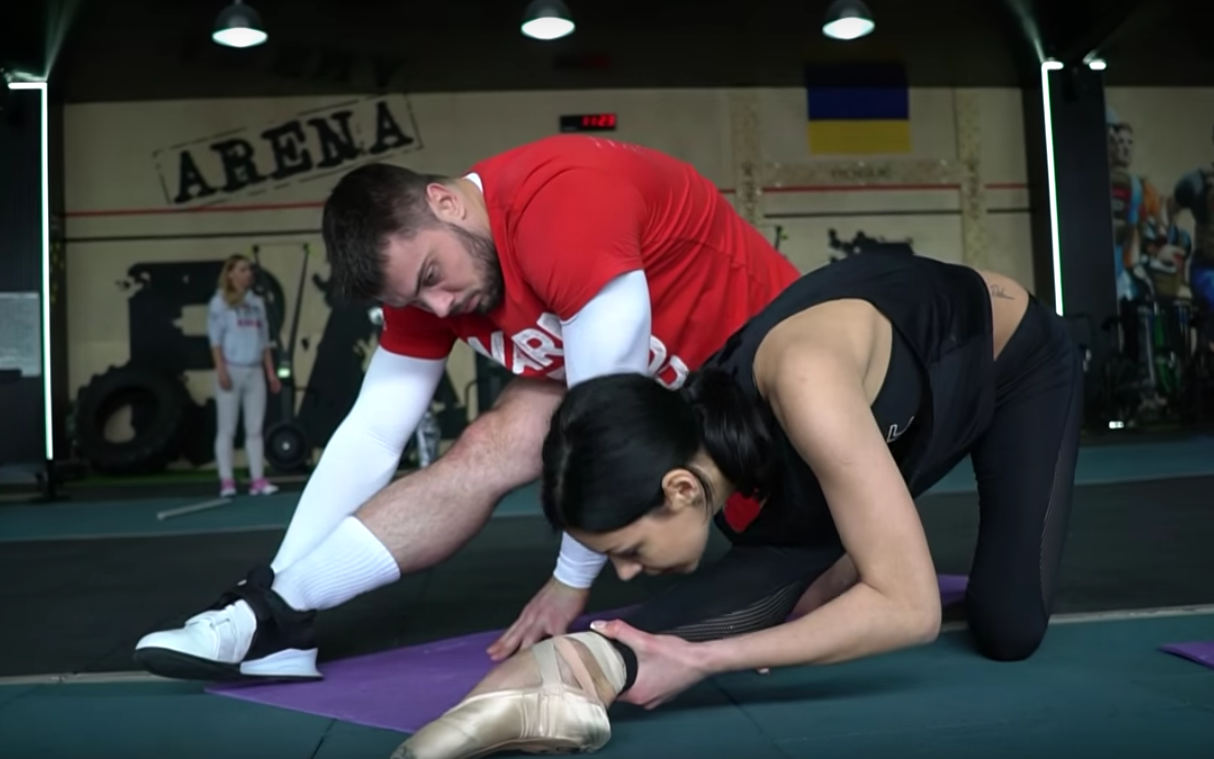 Image via Aleksey TOROKHTIY on YouTube.
A hamstring and low back stretch that Torokhtiy took to like a duck to water. But it was when they started playing around with variations on the splits that we were really surprised by his flexibility.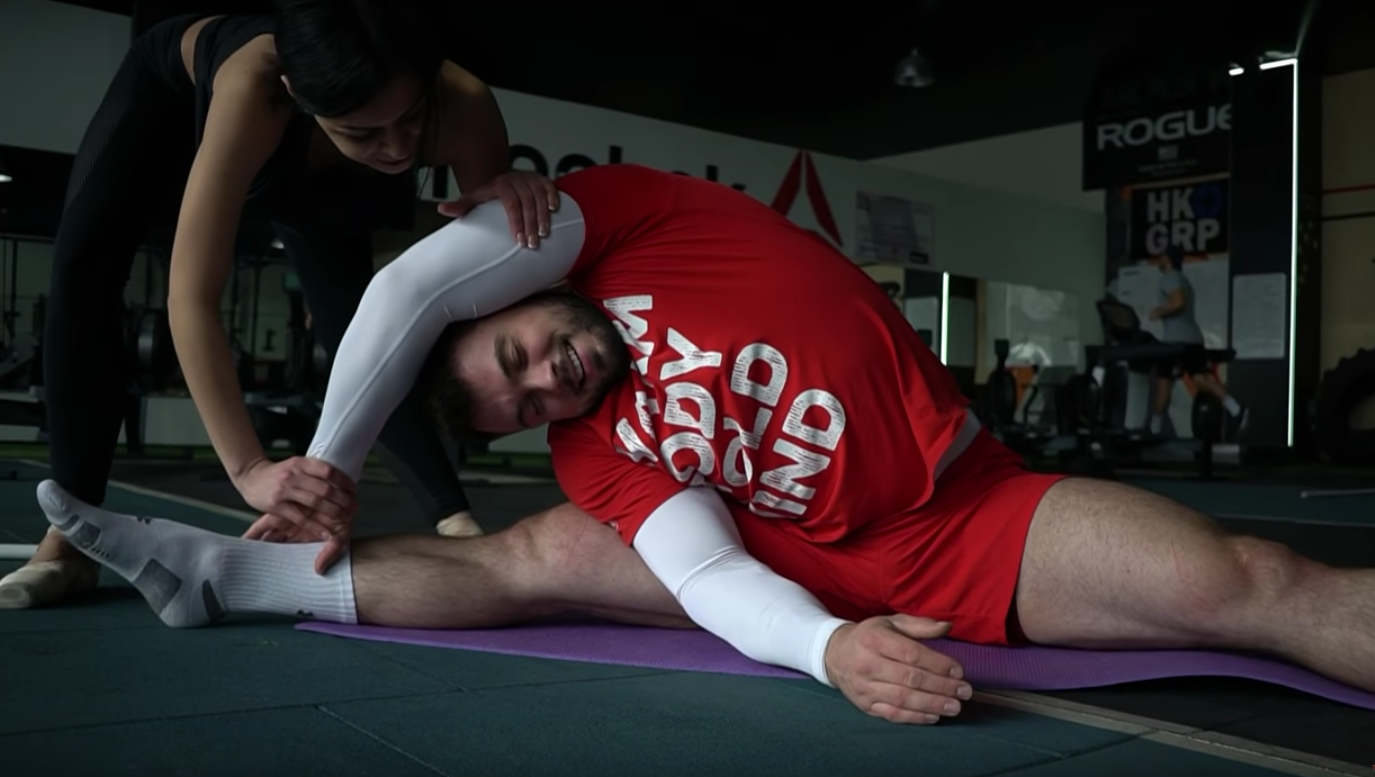 Images via Aleksey TOROKHTIY on YouTube
Although he claimed these stretches made him see sparks in front of his eyes, we're still very impressed at how well he kept up with Ekateryna, and the video provided yet more evidence that actually, static stretching can be a great tool for weightlifters.
Featured image via Aleksey TOROKHTIY on YouTube