We receive free products and receive commissions through our links. See
disclosures page
.
AMRAP, if you're not familiar with functional fitness terminology, stands for "as many reps as possible" or "as many rounds as possible." AMRAP Nutrition has the latter written on their products.
The company was founded in 2012 by CrossFit® athlete Ron Slavick, and they focus less on protein powder and more on general health supplements like ZMA, probiotics, multivitamins, and greens powders, but they also sell a few workout supplements like beta alanine and branch chain amino acids. Their BCAAs are just called "BCAA" and it is completely and utterly no frills. Here's what's in it.
Shop AMRAP BCAAs HERE.
AMRAP Nutrition BCAA Nutrition & Ingredients
Each scoop delivers 5 grams of instantized branch chain amino acids: 2.5 grams of leucine and 1.25 grams each of isoleucine and valine.
That's just about it! There are no artificial sweeteners, colors, flavors, or supplementary ingredients like caffeine, taurine, beta alanine, or anything else. There's just some sunflower lecithin to help mixability.
[See our Best BCAA roundup for our top picks]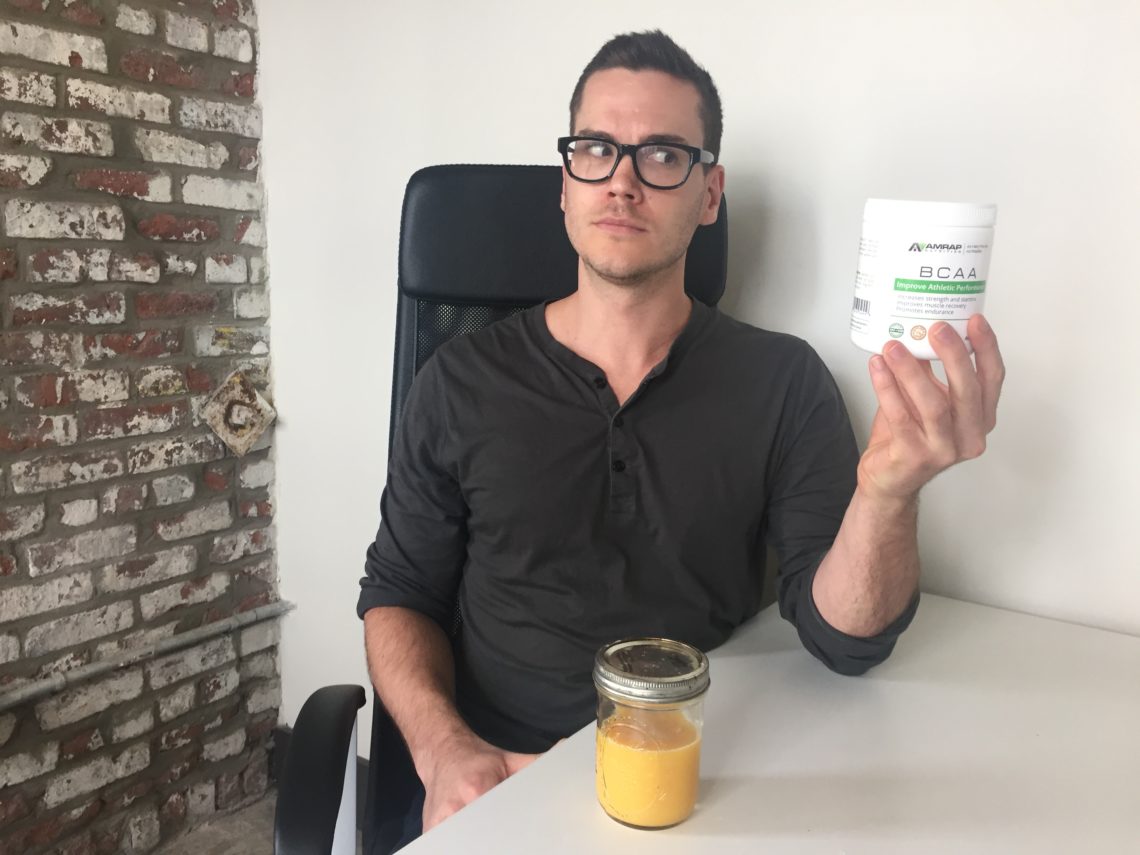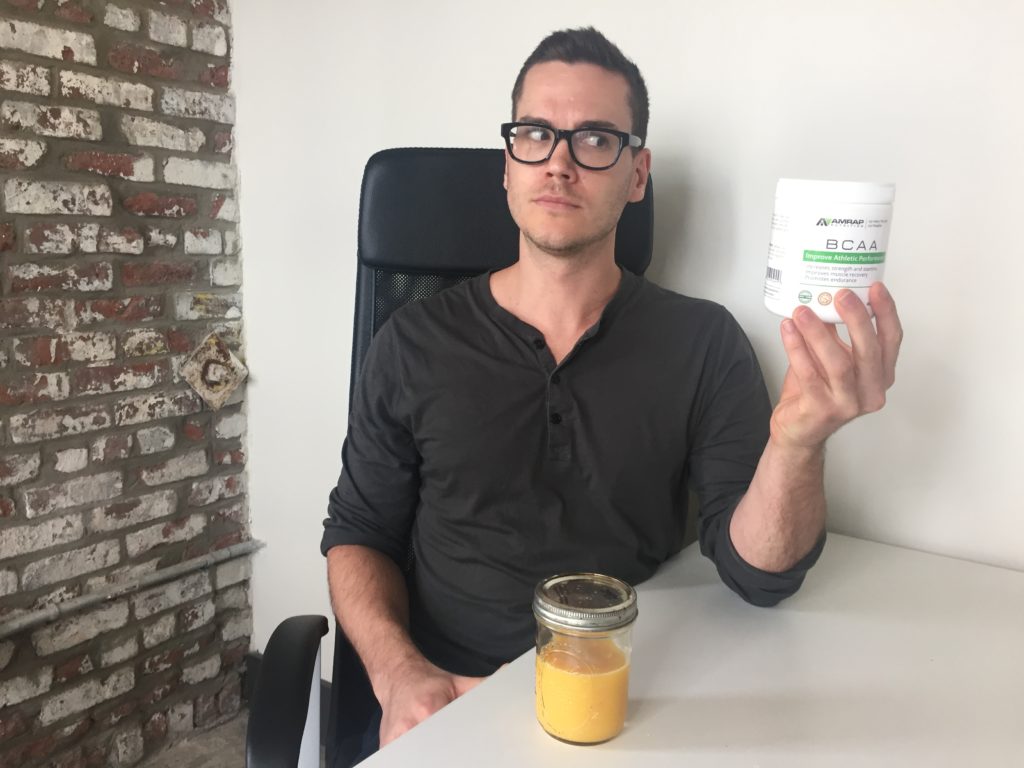 AMRAP Nutrition BCAA Benefits and Effectiveness
There's not a ton to unpack here. BCAAs are linked to improved endurance, muscle retention, and focus during workouts. The 2:1:1 ratio is pretty standard and has been shown in some studies to be better than just taking leucine, even though leucine is most closely linked to muscle protein synthesis.
The sunflower lecithin was an interesting choice and was probably included because a lot of athletes try to minimize their soy consumption. AMRAP Nutrition appears to want CrossFit athletes to try their products, and they claim that this BCAA supplement is both paleo and vegetarian, so it can fit a lot of restrictive diets.
It's a supplement that's defined by what it's not: it doesn't have artificial sweeteners, flavors, colors, or fillers. It doesn't have soy, gluten, or any controversial ingredients at all.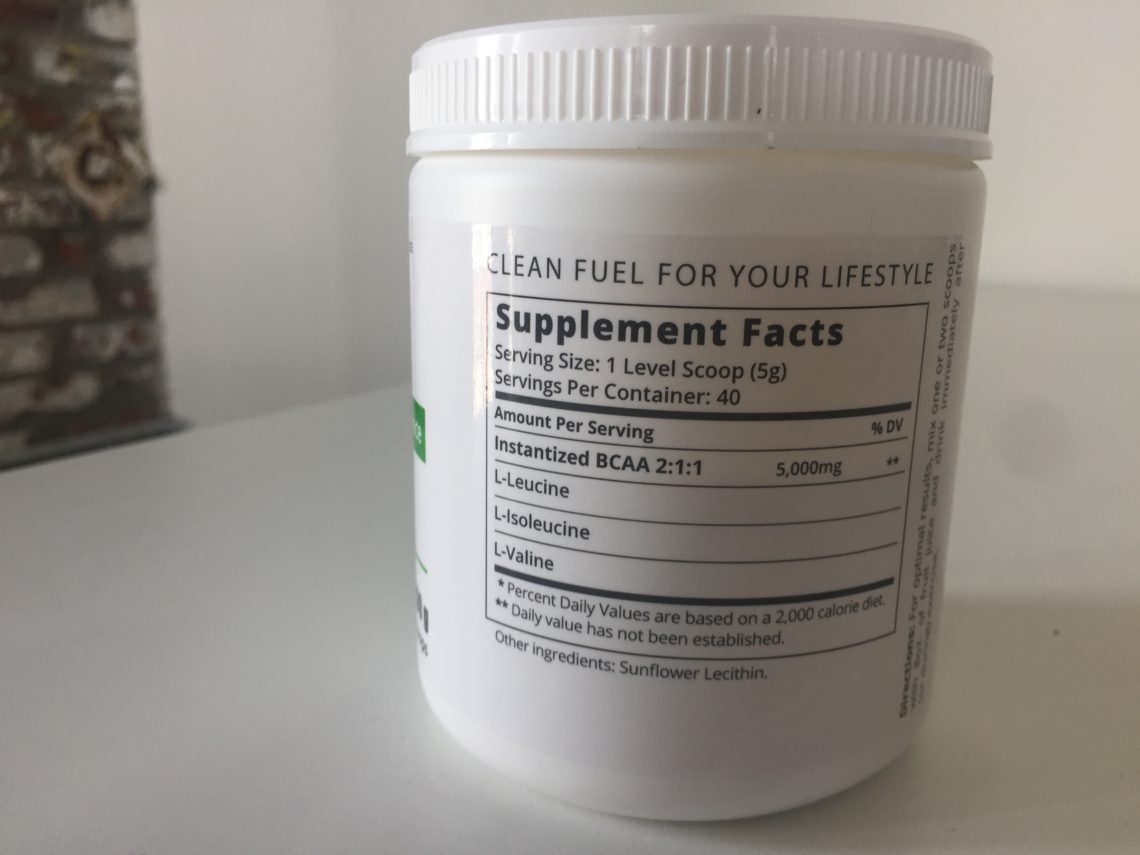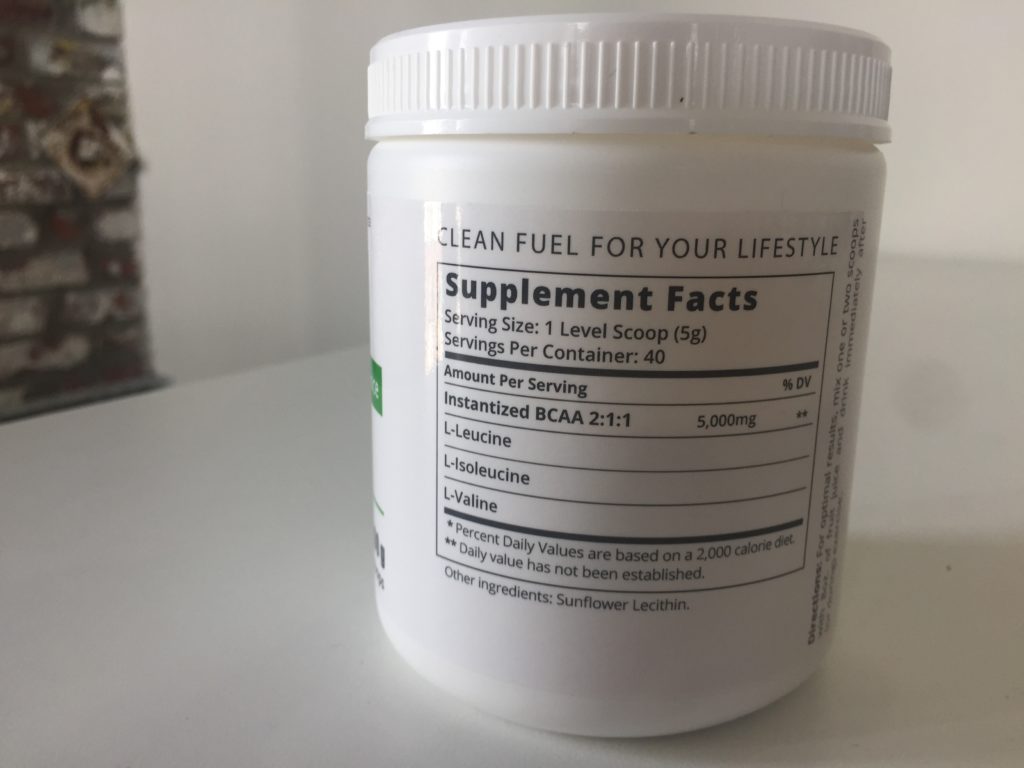 AMRAP Nutrition BCAA Taste
The reason BCAAs are usually so laden with sweeteners is because they're very, very bitter. To their credit, AMRAP Nutrition recommends you mix their BCAAs with fruit juice. I tried a scoop with orange juice and it was totally fine — the sweetness covered it up nicely.
With water? Don't do it.
AMRAP's BCAAs aren't versatile when it comes to taste. Most people won't want to mix them with water, you'll need to bring juice or a sweetener with you whenever you want to take a scoop. Of course, you can mix them with water, it's just a bitter drink to swallow.
AMRAP Nutrition BCAA Price
You can pick up 200 grams for $45, which provides 40 servings. So that comes out to $1.12 per serving or 22.4 cents per gram of BCAA.
That's on the expensive side. I've tried a lot of BCAAs and for me to consider a product average-priced, they need to be about 11 cents per gram. Brands like Scivation, Musclepharm, Evlution Nutrition, they're 11 cents and they also have extra vitamins, minerals, and other compounds.
AMRAP is pure, unflavored BCAAs. However, the company donates 10 percent of their profits to charities that combat childhood obesity, so the extra cost may be worth it to you.
The Takeaway
If you absolutely hate artificial sweeteners this is a great, if somewhat expensive product.
But if you don't mind the high-ish price, AMRAP's BCAAs are an effective, no-frills supplement.