Nigeria has won a gold medal in Para powerlifting every year for fourteen years. This is, in large part, thanks to the leadership of Are Feyisetan (pronounced Fay-is-etan). Feyisetan is a former Para powerlifter turned coach of the Nigerian Powerlifting Federation (NPLF). He assumed that position in 2006 and has led Nigeria to an extremely decorated resume in the sport for the last decade and a half.
At the three Paralympic Games that Nigerian Para powerlifting has been under the guidance of Feyisetan, it has won 24 medals, 14 of which were gold. Nigeria has been the best performing African nation in the sport at each of those Games. It is also more gold medals in the sport than any other country in the world during that time, except China, whose team has won 15 golds.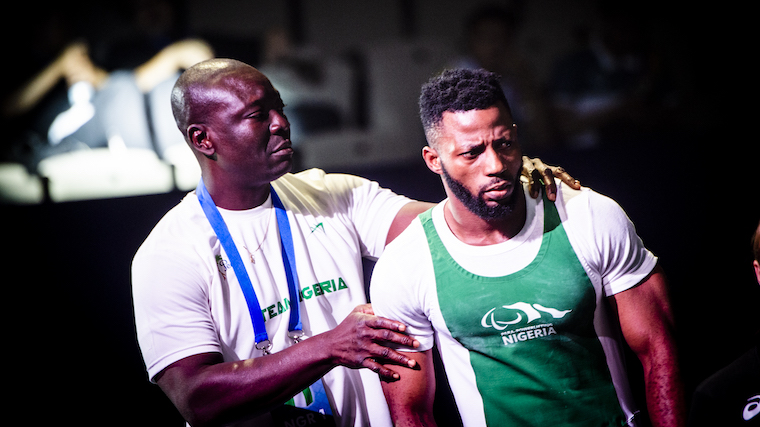 [Related: Para Powerlifter Sedric Roussel Competes To Change Society's Mindset]
Here is a breakdown of Nigeria's medal count for each of those Paralympic Games:
2008 Beijing Paralympic Games — Six medals

Two gold
One silver
One bronze

2012 London Paralympic Games — 12 medals

Six gold
Five silver
One bronze

2016 Rio Paralympic Games — Nine medals

Six gold
Two silver
One bronze
Powerlifting doesn't have a program at the Olympic Games, but if it did, Nigeria would likely be an absolute force. Nigeria has accumulated a total of 25 Olympic medals in the country's history across nine Olympic Games in five different sports — three gold, nine silver, and 13 bronze.
That is just one more medal total than the 24 Nigeria's Para powerlifting team has acquired under Feyistan in a third of the time. Fifty-eight percent of Nigeria's Para powerlifting medals are gold, nearly five times more than the hardware won at the Olympic Games.
We got the opportunity to interview Feyisetan about how he found his way to coaching, what the biggest challenges facing the sport of Para powerlifting are, the kind of diet he puts his athletes on, and more.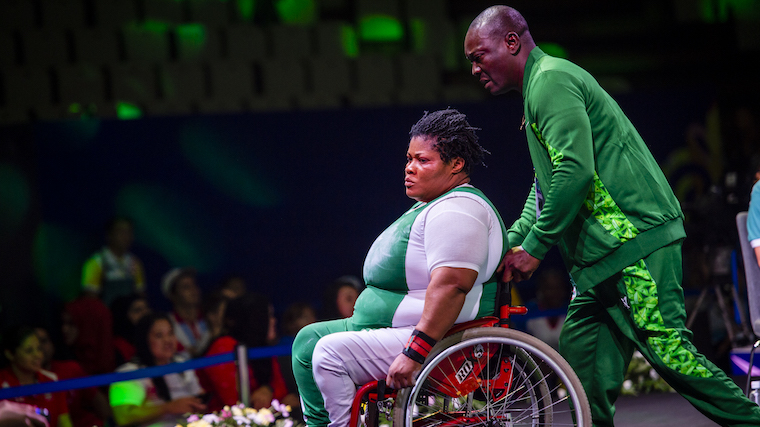 [Related: How Para Powerlifter Garrison Redd Trains To Be A Role Model]
His Introduction to Para Powerlifting
Feyisetan suffered an unexpected leg injury at the age of 15. His introduction to Para powerlifting happened while playing table tennis with able-bodied men in 1988. He was given a magazine that highlighted Para powerlifters. He competed in the 1992 Barcelona Paralympic Games in the -56 kilogram weight class alongside Monday Emoghawve.
Emoghawve won the lone medal in Para powerlifting for Nigeria in those Games — gold in the men's -48-kilogram class. Feyisetan narrowly missed the podium in fourth place. Emoghawve would go on to win gold in the 1996 Atlanta Paralympic Games and the 2000 Sydney Paralympic Games in the -60 kilogram and -67.5 kilogram classes, respectively.
[Related: Para Powerlifter Eri Yamamoto Aspires To Represent Japan At The Paralympic Games]
Feyisetan's Biggest Obstacle As A Coach
The biggest obstacle for Feyisetan was a longstanding one — a lack of financial support for Nigerian Para powerlifting. That lack of funds meant training his athletes without a training hall or much-needed equipment. He had to train them "using outdated barbells and weights for, like, 10 years."
Despite being underfunded, he has still managed to help Nigeria assert a longstanding dominance on the world stage. At the 2020 World Para Powerlifting World Cup held in Abuja, the capital of Nigeria, Nigerian Para powerlifting took home 45 medals between the Junior and Senior divisions.
How Feyisetan Trains His Athletes
Without proper equipment and financing, Feyisetan had to get creative with how and when he trained his athletes. He maintains a fairly active training schedule, training the athletes three days a week. Once it comes time to prepare for a contest, that number is upped to five sessions per week. In Feyisetan's words, "Hard work pays better."
2020 Tokyo Paralympic Games
With the postponement of both the 2020 Tokyo Olympic and Paralympic Games, Feyisetan's training plans for his athletes have had to adjust — rolling the schedule back from full preparation closer to what would be done in an off-season.
How Paralympians Fuel Up
Feyisetan doesn't stop his athletes from eating any particular kinds of foods, but he does have some guidelines for them, such as a low carbohydrate intake. Here are the main foods he includes in their diets:
Yams
Rice
Vegetables
Fruits
Lots of water
From what he told BarBend, he doesn't require his athletes to count calories or macros.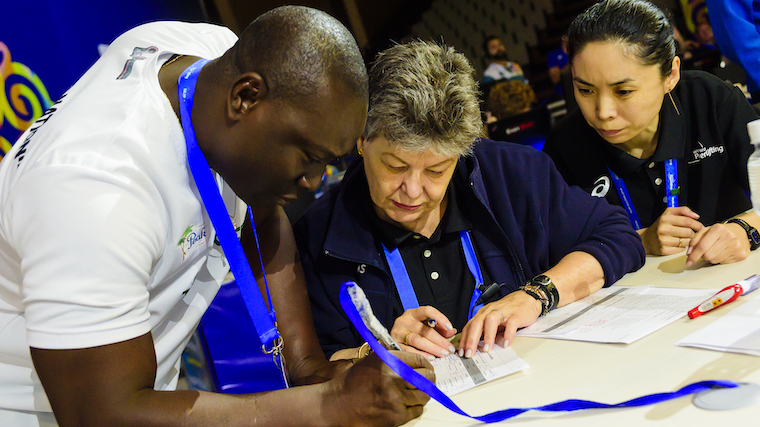 [Related: Antonio Martin: Untrained 430 Pound Bench Press To Para Powerlifting Superstar]
Champions Trained By Feyisetan
Below are some of the athletes Feyisetan has coached and their corresponding Paralympic Games medals:
Women:
Esther Oyema

Gold — 2012
Silver — 2016

Lucy Ejike

Gold — 2004, 2008, 2016
Silver — 2000, 2012

Joy Onolapo
Grace Anozie

Gold — 2012
Silver — 2008
Bronze — 2004

Lovelyn Obiji
Precious Orji
Folashade Oluwafemiayo
Bose Omolayo
Iyabo Ismaila
Kikelomo Ogunbamowo
Patience Igbiti

Silver — 2004
Bronze — 2008

Ndidi Nwosu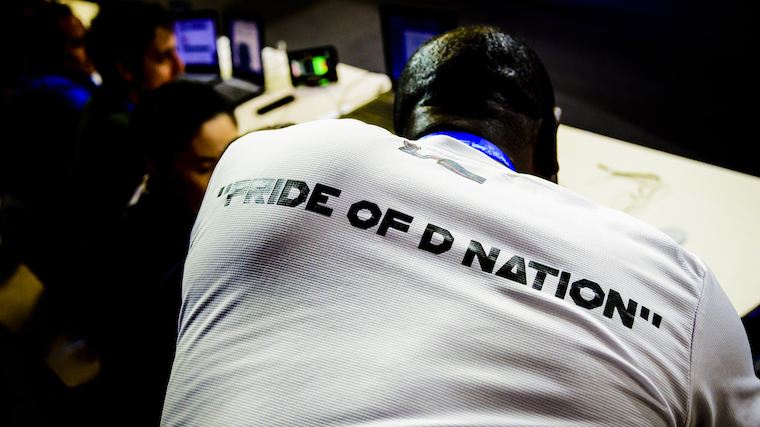 Men:
Ruel Ishaku

Gold — 2008
Bronze — 2004

Roland Ezuruke
Yakubu Adesokan
Paul Kehinde
Ifeanyi Najiofor
Ikechukwu Obichukwu
Obioma Aligekwe
Innocent Nnadi
Solomon Amaraku
Feyisetan's Future Goals
Feyisetan's goals going forward are simple: train more champions and win more competitions. It is clear that Feyisetan has had a significant impact on Nigerian Para powerlifting and its success on the world stage. With the consistency he has displayed in helping athletes stand on the podium, it is safe to expect Nigeria to collect more medals at the 2020 Tokyo Paralympic Games and beyond.
Editor's Note: This article was published in collaboration with World Para Powerlifting. BarBend is an official media provider for World Para Powerlifting.
Feature image via World Para Powerlifting