You can feel it, right? Athletes are shuffling and settling into new training programs and getting used to new coaches. Announcements from CrossFit HQ are getting more focused (and hopefully dates are done shifting). The 2021 CrossFit Open is just weeks away, and with a refreshed leadership staff, a new Adaptive Division, and updated qualification standards, it feels like there's a new lease on the sport of fitness.
While you're likely to recognize dominant names on top of the leaderboard, below are 10 names we think are worth going out of your way to watch going into the 2021 season.
Let's start with the women, then follow up with the men.
Mal O'Brien
This teen phenom is poised for a big year after taking the 2020 season off to rest, recalibrate, and switch coaches. Now working with former pro football player James Townsend, O'Brien, 17, seems to be ready for some big competitions. While she would qualify to compete in the 16-17 teens division of the CrossFit Games, O'Brien took a noted leap last year, competing in the elite women's qualifier for the CrossFit Lowlands Throwdown — though there was a teen's division — and taking first place. We'll be waiting to see where O'Brien will land on the Open leaderboard — in the women's and teen's divisions. After all, many older than her would have a tough time hitting a 195-pound snatch, which O'Brien can nail with ease.
Brooke Wells
View this post on Instagram

Saying this fierce 25-year-old finished last at the 2020 CrossFit Games Finals just doesn't seem fair. For one, she was in a field of five and had taken second in three events and first in the handstand walk — a surprise for some, as Wells is usually known for her strength with a barbell. For another, she has six Games appearances under her belt and for several years split her time between training and attending college.
Now a full-time athlete, Wells recently announced she was leaving coach Ben Bergeron and would be joining PRVN, a new fitness program headed by Shane Orr, Tia-Clair Toomey's husband and coach. We're interested to see what gold-medal-proven training looks like on Wells, and if it's enough to boost her onto the CrossFit Games podium this year.
Paula Celik
Paula Celik first stepped onto the CrossFit Games floor in 2018 for the featured Adaptive Athlete Event. Paula has Erb's palsy as a result of a birth injury to her brachial plexus nerves, preventing full use and function of her right hand, arm, and shoulder. She has been an outspoken member of the adaptive CrossFit athlete community, winning the Wodapalooza standing adaptive athlete division in 2019. She then joined team WheelWOD and received an invite to the official Adaptive Athlete Games, but soon after suffered an achilles injury during box jumps. After spending time recovering and rehabbing, Celik is back to training. We're excited for what this year's new CrossFit Games Adaptive divisions will bring to 2021.
[Related: The hardest CrossFit Open workouts (so far).]
Amanda Barnhart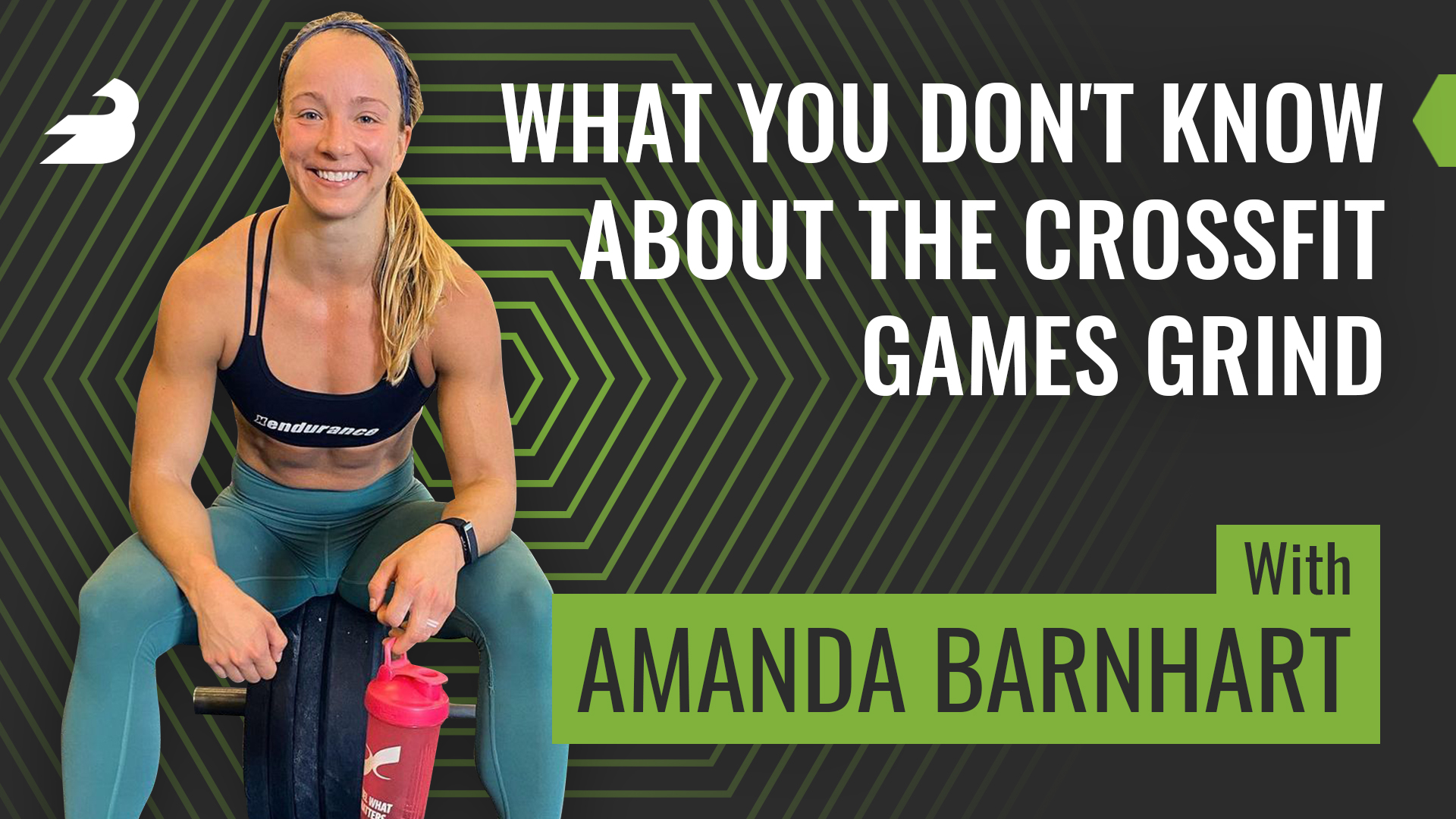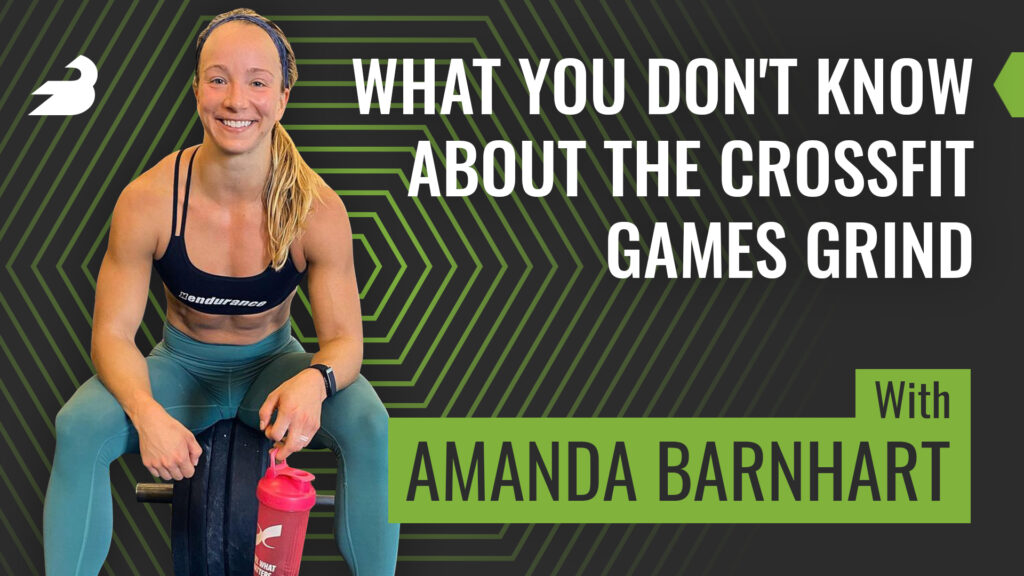 With solid performances in the single modality events at last year's CrossFit Games, Amanda Barnhart ended up in seventh place for the second year in a row, and is hungry for more. Now an official member of CompTrain, she'll be sharpening her skills under the tutelage of Ben Bergeron and alongside two-time Games winner Katrin Davidsdottir. She's also recently joined team Reebok as a sponsored athlete. Safe to say, she's got the pedal down toward the 2021 Games podium.
Justin Medeiros
Justin Medeiros snuck up on most of us last year. He's been in the elite CrossFit mix for a while now, ranking 19th in the 2016 open as a 16-year-old and placing THIRD in the CrossFit liftoff that year, with a 325-pound clean & jerk. He's also made appearances at the 2017 and 2018 Regionals. But this 21-year-old opened up the throttle last year, moving from Idaho to Washington to train (and live) with his coach, Adam Neiffer. The effort wasn't wasted: Medeiros qualified just behind Games giants Mat Fraser and Noah Ohlsen for the finals last year and held strong to finish third overall. We can only imagine he's just getting started.
Chandler Smith
View this post on Instagram

In 2012, while watching the CrossFit Games broadcast, Chandler Smith set a 10-year goal to be on the Games floor in 2022. The Army Captain and West Point graduate made it by 2019, where he placed 15th overall. In 2020, Smith qualified again through the Open and, to leave no doubt, won the CrossFit Mayhem Classic event.
He narrowly missed making it to the five-person Games Finals at the CrossFit Ranch, placing sixth in stage 1, just two points behind Jeffrey Adler. Smith would travel to Aromas as part of the demo team. Lately, he's been teasing changes on social media, most recently posting a photo of himself and Ben Bergeron at CrossFit New England with the caption, "Off to work, see y'all in February." We're here for it.
[How to prepare for this year's CrossFit Open.]
Sean Sweeney
The "CrossFit Cowboy" has had his share of ups and downs over the last eight years of competition, but he's recently said he truly believes this will be his "best season yet." Sweeney, known for his infectious charisma and trademark cowboy hat at his three Games appearances, recently launched his own training program, The Cowboy Way. This was his main focus for 2020 after qualifying for the Games in his best-ever Open performance and then being "unqualified" when COVID-19 forced new qualifying standards. Sweeney appears ready to, forgive us, get back on the horse in 2021.
Jonne Koski
He tends to run under the radar, but Finland's Jonne Koski is worth keeping an eye on. Finishing seventh at this year's CrossFit Games, he was just 10 points out of a qualifying spot for the finals, putting up a third-place finish in Damn Diane and fourth in the handstand hold event at 1:27. Koski boasts a long resume of Games appearances, starting in 2014, and he won the French Throwdown in 2019. At 26, he still has plenty in the tank for a look at the podium — maybe this is the year.
Xabier Osa
Xabier Osa is a monster in the adaptive athlete community. Competing out of Spain, Osa was born without half his left arm and without two full fingers in his right hand. But you can catch him on Instagram performing handstand walks, snatching and performing butterfly pull-ups better than most people in your box. Though he started competing in Strongman, Osa has transitioned to CrossFit, often demonstrating effective uses of straps in WODs. Keep an eye on the new Adaptive Division leaderboard for Osa.
Lukas Hogberg
The last time Sweden's Lukas Hogberg did the CrossFit Open, he didn't finish. After two weeks in the 2020 Open, Hogberg cited general fatigue, stress, and some frustration with the new CrossFit Games format for pulling out. But 2018's Third Fittest Man on Earth didn't stay out of the CrossFit elite circle, celebrating new CEO Eric Roza's entrance with enthusiasm. In a recent Instagram post, the CrossFit Games account point-blank asked if he'd be back in the Open this year. "Of course," Hogberg replied. "Always."
Featured image: @flsportsguy on Instagram