Sports statistics has a long history. In baseball, the use of stats goes back to the early 1800s but didn't really start to take shape until 1867 when a man named Henry Chadwick wanted to recognize batters who got on base but did not score, creating the "base hit." Colleagues helped him refine this and other statistics into metrics like "batting average." Today, sports statisticians are paid a healthy salary to help teams play the game, strengthen weaknesses, and plan for the future.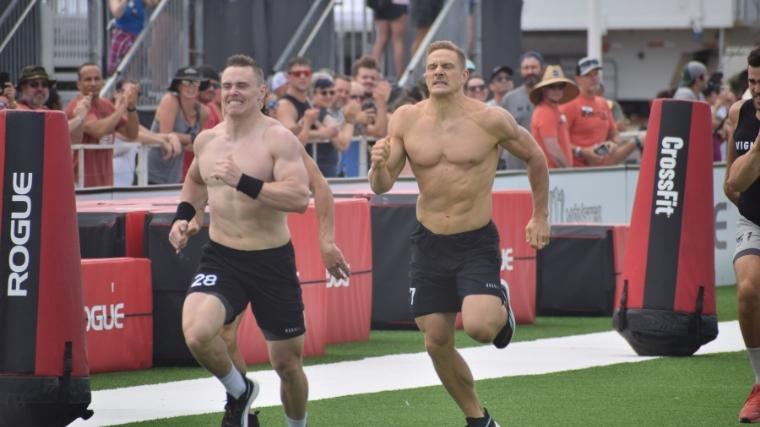 CrossFit seems to be in this "Chadwickian" era in its use of statistics. The tools aren't the issue. Many CrossFit statisticians use Excel, R studio, and other analytic tools. CrossFit presents extreme challenges to those who want to dissect the numbers.
The workouts change every contest, the scoring system changes, and the events have other variables like competitors, team types, and workout designs. It's tough, and very few have ventured into attempting to conquer it. It's a challenge, but formulating stats that help fans and statisticians more accurately predict athlete performances is far from impossible.
Editor's note: This article is an op-ed. The views expressed herein are the author's and don't necessarily reflect the views of BarBend. Claims, assertions, opinions, and quotes have been sourced exclusively by the author.
The Challenges of Measuring Stats in CrossFit
What are sports analysts and hardcore fans after? The ability to predict performance. Plain and simple. We like thinking we have the edge on everyone else to make an educated guess on who will win. But what are the go-to predictors in CrossFit? What metrics do the current pros use to set their "top 10" for each competition?
I recently asked author and sports analyst Brian Friend what factors he considers when assessing a potential leaderboard?
"There are two types of athletes: Heavy Hitters and Consistent Placers," Friend explains. "I look at previous competitions to determine how many events an athlete may come in the top three in an upcoming competition. If they can't do that, are they Consistent Placers? Conversely, I look at weak events. Are there events where an athlete will be in the bottom 10?"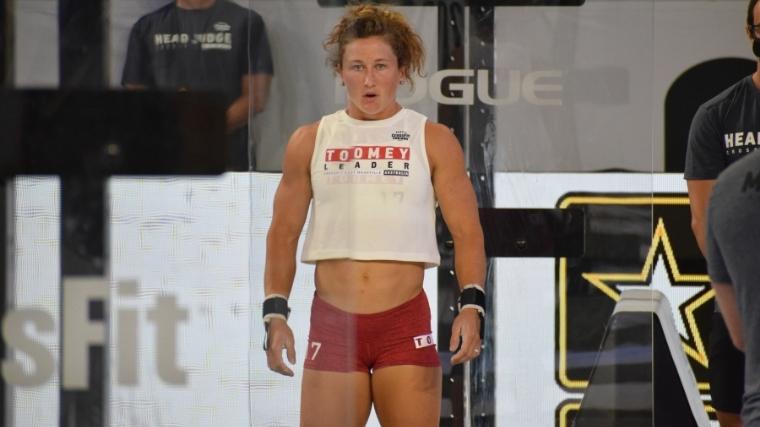 Friend considers the number of events in a competition and if any biases exist in the programming. His approach contains a load of qualitative and quantitative information, and it's a system he has honed over time.
Another legend of the CrossFit statistics world, Chad Schroeder, had to say on the subject:
"I look at the season's results. I weigh Semifinals and Regionals greater than Quarterfinals and the Open. I look at an athlete's placements in each stage and consider who an athlete competed against. How have they handled the pressure of the Games in the past? Are they Clutch Performers or Chokers?"
As you can see, even the top analytical minds in the sport reveal that it is difficult to draw athlete comparisons. Essentially they are laying out a way of comparing athletes across competitions.
But the approach doesn't have to be completely novel. Enter baseball, a sport that's had 150 years to develop methods of comparing athletes and teams across ever-changing variables.
CrossFit, Meet Baseball
Below are some metrics modeled after popular baseball stats. These stats may prove to be useful CrossFit metrics to compare across competitions, serve as a quick reference, and elaborate on for future stats development. They are: "leader average," "slugging percentage," and, a proprietary stat, "podium rate."
Leader Average
What it is: "Batting average" in baseball is the ratio of how many hits a player accomplished divided by the number of times they came up to bat, or their "at-bats." This is a broad-level statistic. It's used to determine how valuable a player is every time they step up to the plate. For instance, the players with the top three all-time "batting averages" include Ty Cobb, Rogers Hornsby, and Joe Jackson.
| Rank | Athlete | Batting Average |
| --- | --- | --- |
| 1 | Ty Cobb | .366 |
| 2 | Rogers Hornsby | .358 |
| 3 | Joe Jackson | .356 |
| 6 | Ted Williams | .344 |
| 8 | Babe Ruth | .342 |
(Source: https://www.espn.com/mlb/history/leaders)
Its CrossFit application: It is worth knowing how likely a competitor will place in the top 10. The respective equation modified for CrossFit would equal the number of times an athlete comes top 10 in an event divided by the number of events they have competed. We will now call this "leader average."
Leader Average = Top 10 Performances / Total Events
Now we have a metric that we can use across all competitions and events. The results of the "leader average" tell us the percentage likelihood we will see an athlete in the top 10 on any given event.
Now that we have a definition, let's apply it to previous performances. Below is the "leader average" for the top 10 Men across all 15 events for the 2021 NOBULL CrossFit Games.
Leader Average for 2021 CrossFit Games
| | | |
| --- | --- | --- |
| Finish | Athlete | Leader Avg. |
| 1 | JUSTIN MEDEIROS | 86.67% |
| 2 | PATRICK VELLNER | 66.67% |
| 3 | BRENT FIKOWSKI | 60.00% |
| 4 | BJÖRGVIN KARL GUÐMUNDSSON | 46.67% |
| 5 | SAXON PANCHIK | 60.00% |
| 6 | JONNE KOSKI | 53.33% |
| 7 | GUILHERME MALHEIROS | 60.00% |
| 8 | ALEX VIGNEAULT | 53.33% |
| 9 | LAZAR ĐUKIĆ | 40.00% |
| 10 | NOAH OHLSEN | 46.67% |
Medeiros was in a league of his own. Patrick Vellner, Medeiros' nearest competitor in "leader average" and placement, was 20% behind. Justin Medeiros was a true man of consistency. He only placed outside of the top 10 twice throughout the competition — once with a 15th place finish in Event 2 and the other just after in the 550-sprint with an 11th place finish.
The beauty in this metric is that it is the encapsulation of the goal of CrossFit: Across a broad range of tests, the most consistent will come out on top.
However, this metric has its weaknesses and shortcomings. Athlete cuts are a factor to consider. For instance, Medeiros' "leader average" significantly increased after athletes were cut from the competition floor. Still, this metric proves to be one of the most important and predictive of an athlete standing in their next competition (at least in this author's opinion).
Performance Rate
What it is: Borrowing from baseball once more, there is "slugging average." "Slugging average" equates to the weight of each hit a batter performs divided by the number of "at-bats" (see the equation below). When statisticians say "weighted hit," they are trying to value a batter who hits a home run more than a triple, more than a double, and more than a single. They do this by multiplying the number of hits a batter achieves by a multiplier. Home runs have a multiplier of four, triples a three, doubles a two, and singles a one. The more high-value hits a player makes, the more overall valued they are (at least in terms of batting). Here's the equation:
Slugging Percentage = (Home Run Hits x 4) + (Triples x 3) + (Doubles x 2) + Singles / At-Bats
Its CrossFit application: For each first-place finish, an athlete receives a multiplier of 10, then nine for second place, eight for third place, and so on. After you've multiplied all of an athlete's placings by the correct multiplier, you divide the number by the total number of events. For CrossFit, we will call this "performance rate."
Performance Rate = (1st x 10) + (2nd x 9) + (3rd x 8) + (4th x 7) + … 10th / Number of Events Performed
Unlike "slugging average," "performance rate" will not produce an average; It will produce numbers up to 10. This is a more pleasant number to look at. It also means that if an athlete places first in every event, they compete in, they will receive the highest possible value of "performance rate" at 10. We have another metric we can compare across events and aggregate over time. Let's apply this.
Performance Rates for 2021 CrossFit Games
| Finish | Athlete | Slugging Rate |
| --- | --- | --- |
| 1 | JUSTIN MEDEIROS | 5.27 |
| 2 | PATRICK VELLNER | 4.87 |
| 3 | BRENT FIKOWSKI | 3.20 |
| 4 | BJÖRGVIN KARL GUÐMUNDSSON | 2.60 |
| 5 | SAXON PANCHIK | 3.67 |
| 6 | JONNE KOSKI | 2.80 |
| 7 | GUILHERME MALHEIROS | 3.87 |
| 8 | ALEX VIGNEAULT | 2.67 |
| 9 | LAZAR ĐUKIĆ | 2.27 |
| 10 | NOAH OHLSEN | 1.67 |
Once again, we can see that Medeiros was way out ahead. This time, Vellner followed a little more closely. Medeiros finished within the top 10 in 13 total events. Pat had 10 total events inside the top 10. This stat shows that Medeiros placed better than Vellner per event. "Slugging rate," while not as widely understood as "batting average," is the more desirable metric in Baseball.
In CrossFit, "performance rate" seems fruitful when determining who will come out on top when considering athletes with a similar "leader average."
Podium Rate
What it is: "Podium rate" is very similar to "slugging rate." It is the same stat, except it only considers event finishes inside the top three.
Its application to CrossFit: As previously stated by Friend, we are very concerned with "Heavy Hitters." Event wins in CrossFit go a long way. It's why Rich Froning could come back from events where he finished well into the bottom 10. "Podium rate" draws the picture we are looking for with "Heavy Hitters."
Podium Rate = (1st x 10) + (2nd x 9) + (3rd x 8) / Total Events Performed
The table below shows the "podium rate," and we finally see where Uncle Pat shines. Vellner's "podium rate" is higher than that of Medeiros. Of all of the events at the 2021 Games, Vellner finished in the top three more often than Medeiros. This consistency is Vellner's saving grace. His ability to put the hammer down and show the field how it is done is unrivaled in the current competition.
2021 CrossFit Games Podium Rates
| | | |
| --- | --- | --- |
| Finish | Athlete | Medal Rate |
| 1 | JUSTIN MEDEIROS | 3.00 |
| 2 | PATRICK VELLNER | 3.67 |
| 3 | BRENT FIKOWSKI | 1.80 |
| 4 | BJÖRGVIN KARL GUÐMUNDSSON | 1.20 |
| 5 | SAXON PANCHIK | 1.13 |
| 6 | JONNE KOSKI | 0.73 |
| 7 | GUILHERME MALHEIROS | 2.00 |
| 8 | ALEX VIGNEAULT | 0.47 |
| 9 | LAZAR ĐUKIĆ | 1.33 |
| 10 | NOAH OHLSEN | 0.00 |
Using These Stats to Look Ahead
Accumulating all of this information as sport analysts we can speculate on what might happen in the coming 2022 CrossFit Season.
It is evident that Vellner and Medeiros are going to go head to head, likely with little interference from other competitors. The metrics we've covered tell two stories.
First, Medeiros' first year as Champion was steller. He has a very strong base to develop future dominance. He is extremely consistent. His only hole might be that he might not be the top home run hitter in the field. During the off season, however, he has worked with the biggest home run hitter of all time, Mat Fraser. Working with Fraser unleashes the potential to turn Medeiros into a truly unbeatable opponent. (And knowing these stats gives us the knowledge to make that assumption.)
Second, Vellner is not far behind Medeiros. To close the distance he needs to improve his "leader average" while maintaining his "podium rate". Can he do this considering he is late in his career? We will see.
In Closing
As the sport grows, so will its metrics. Baseball now uses a metric called WAR ("wins above replacement"). WAR is an all-encompassing metric that is so utilitarian it has become king of the stats. CrossFit will get there.
Soon, fans and analysts will be able to predict very accurately how the leaderboard should stack out by the end of the competition. For now, there's more work to be done. Using metrics like "leader average," "slugging percentage," and "podium rate."will help us to define what more we need to look for.
Featured Image: Ben Garves