Bear Komplex makes supportive knee sleeves and other gear (belts, bands, hand grips) targeted towards functional fitness athletes, all offered in various designs and colors. While these sleeves were introduced to functional fitness athletes initially, they have made their way into the strength and power sports. Their knee sleeves also have four seams and four panels, which is pretty rare among neoprene compression gear.
I snagged a pair of these sleeves and was eager to put these sleeves to the test during heavier weightlifting sessions and share my experiences and feedback. In this article I'm reviewing the Bear Komplex 7mm knee sleeves.
Bear Komplex 7mm Knee Sleeves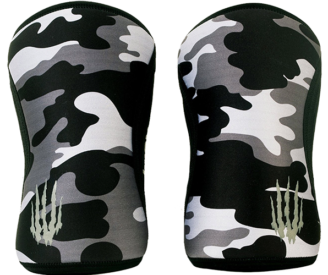 Bear Komplex 7mm Knee Sleeves
Four panel constructed knee sleeve that offers a durable and supportive 7mm neoprene.
Stability
The Bear Komplex 7mm knee sleeves are the standard thickness (7mm) for most recreational and competitive power, strength, and fitness athletes. Similar to other 7mm sleeves on the market, these are supposed to offer joint warmth and compressive support for squats, lunges, snatches, cleans and jerks, and other strongman and lifting movements.
The sleeves offer a good range of support for most lifters, however, when compared to other 7mm knee sleeves on the market, to me they felt a bit more rigid and provide more joint warmth (at the expense of flexibility). For lifters looking for supportive yet still somewhat flexible sleeves, these could be a good option, however for athletes looking to transition them on and off or move more during fast-paced WODs, these may offer slightly less flexibility and movement than other sleeves on the market.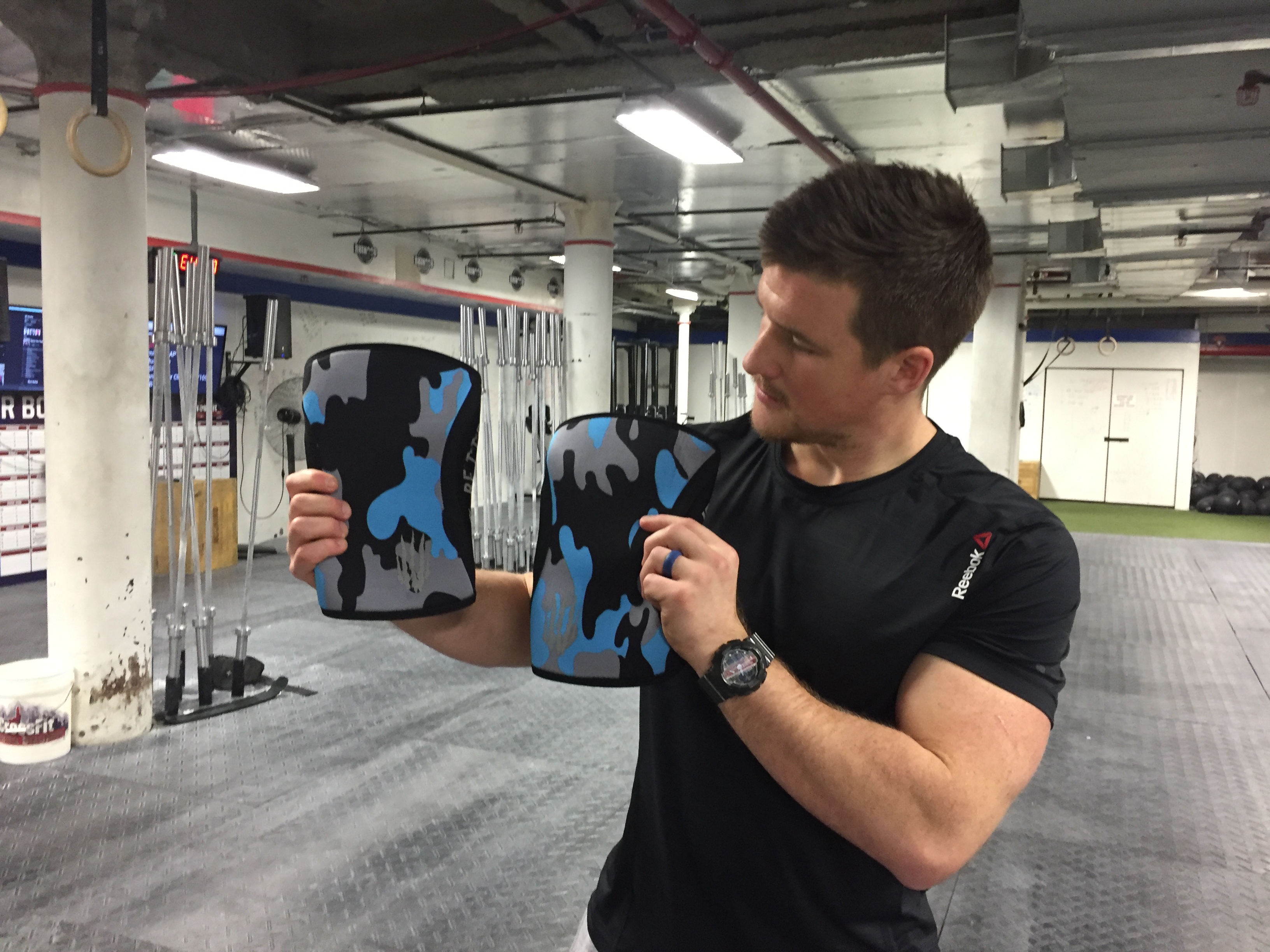 That said, I personally liked the added rigidity of these sleeves during heavy training (squats, strongman movements, and ballistic Olympic lifts), and didn't notice too much movement impedance during WODs.
Comfort and Fit
The sleeves come in a range of colors and designs, and are offered in both 5mm 7mm options.
The Bear Komplex 7mm knee sleeves sizing was comparable to other 7mm knee sleeves that I have reviewed as well a trained/competed in (see the video for my complete measurement and sizing breakdowns). That said, I did notice they were more of a snug fit, especially putting them on and taking them off, however that could be due to me wearing pants (although other sleeve options with pants didn't have as much as an issue).
Additionally, the increased rigidity did make me think there may be a bit of a "breaking in" period with the sleeves.
[Buy the Bear Komplex 7mm Knee Sleeves for the best price on Amazon.]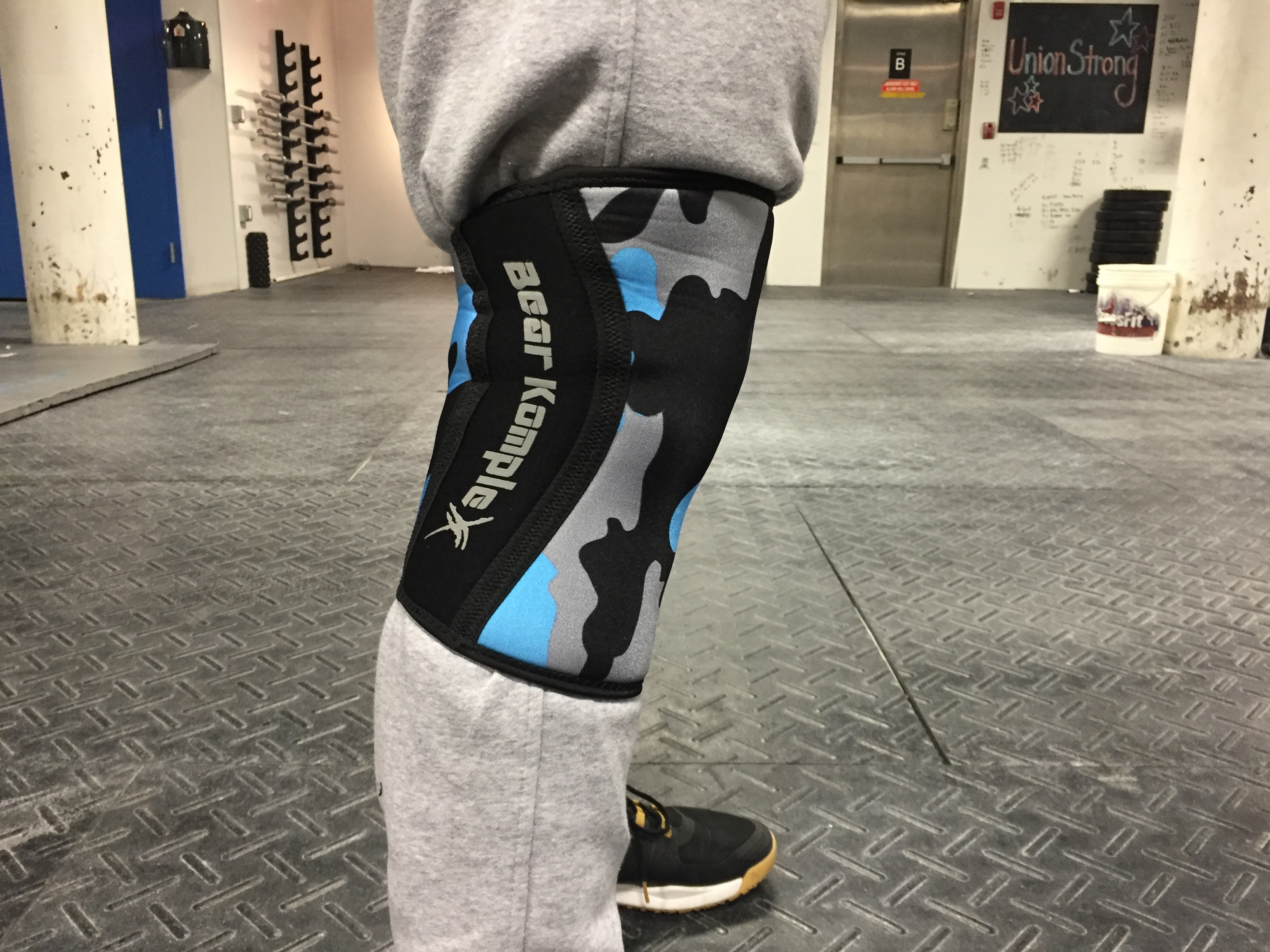 Unlike other 7mm knee sleeves, these sleeves were comprised of four (4) seams, two down each side. The seams were constructed in a countered fashion, allowing for very tapered fit, making them comfortable while on and allowed them to stay in place better. I did not notice any excessive material of bulk due to the added seams as well, making the design of these knee sleeves unique and appealing to many lifters who may struggle with finding a good fitting sleeve.
With that said, I did find that these sleeves kept my knees warm, provided a snug, contoured fit, and were a good balance between support and comfort for most of my training. The exception however, would be for lifters looking for a slightly more flexible and less supportive sleeve (such as beginners or those experimenting with wearing sleeves during general fitness workouts); there may be other 7mm knee sleeves on the market that fit their needs.
Material
The Bear Komplex 7mm knee sleeve has demonstrated good stiffness and flexibility during most of my weightlifting, strongman, and general hypertrophy training. The 7mm neoprene has remained intact, showing little signs of wear and tear, with the four seam construction holds up and offers a snug fit and feel.
I found the material to be very similar to other 7mm knee sleeves on the market, however I did enjoy the contoured fit and style of the sleeve, and the added design and color combinations is a nice pop of attitude to mix into your training life.
Durability
I have lifted in many similar knee sleeves for years, competing in powerlifting, weightlifting, and functional fitness competitions. The durability of these sleeves has been similar to most other 7mm knee sleeves on the market. The sleeves seem to be pretty durable given they provide a snug fit and stay in place during most workouts.
Price
The price for the Bear Komplex 7mm knee sleeves (sold in pairs, so two sleeves) are $49.98, which is pretty on par with similar 7mm knee sleeves on the market.
[Check out our best knee sleeves round-up for our top knee sleeve picks]
For more advanced lifters looking for the utmost knee support and stability (although may sacrifice movement and flexibility of the sleeve), there are other 7mm knee sleeve options that may be better, both in this price range as well as at a slightly more expensive price point.
Final Thoughts
The Bear Komplex 7mm knee sleeves offered support and compression while still allowing for fuller range of motion movements such as functional fitness WODs, lunges, and higher rep based training. They're mid-range for supportiveness; more supportive than about half of the 7mm knee sleeves I've tried, and bordering on supportive to the point of restricting movement (but not quite, in m y experience). 
Bear Komplex 7mm Knee Sleeves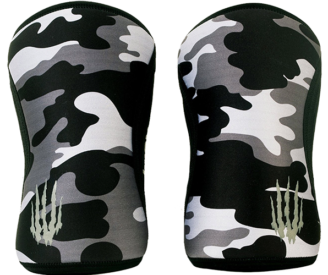 Bear Komplex 7mm Knee Sleeves
Four panel constructed knee sleeve that offers a durable and supportive 7mm neoprene.
Personally, I have found these sleeves to offer support during heavy and high volume squat cycles, snatches, and heavy cleans similarity to some of my other top rated sleeves. Additionally, I have found them useful for general joint warmth and compression support without breaking the bank.
The added colors and designs also allow for some extra flair, which may or may not be your thing. Nonetheless, it's a solid pair of knee sleeves for most recreational and avid power, strength, and fitness athletes.