If you're on the mission to improve strength and conditioning and love swimming on a regular basis, then you've probably used or thought about using aquatic dumbbells. These dumbbells are designed to provide resistance under the water and limit stress on the joints while providing an external stimulus on the body to improve overall strength.
For avid swimmers or those trying to up their pool-based fitness game, we've looked at some of the market's top aquatic dumbbells to figure out which option is best for certain needs. Below, we've included some of our favorite aquatic dumbbell picks based on multiple testing criteria!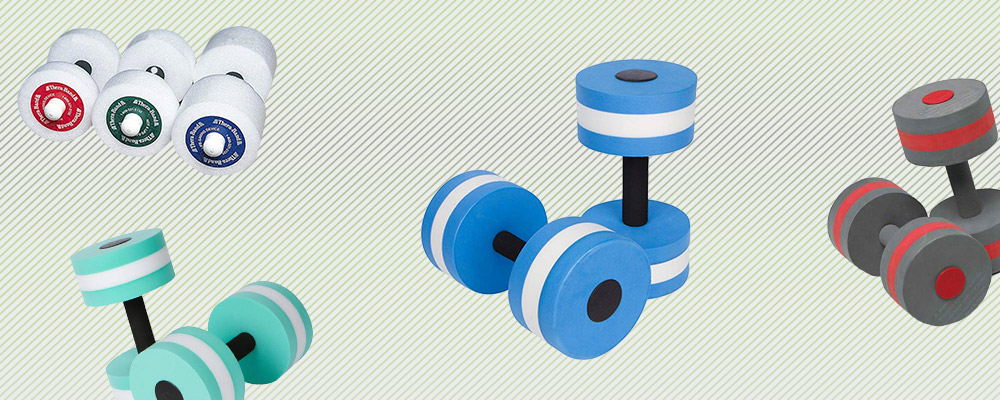 Also Consider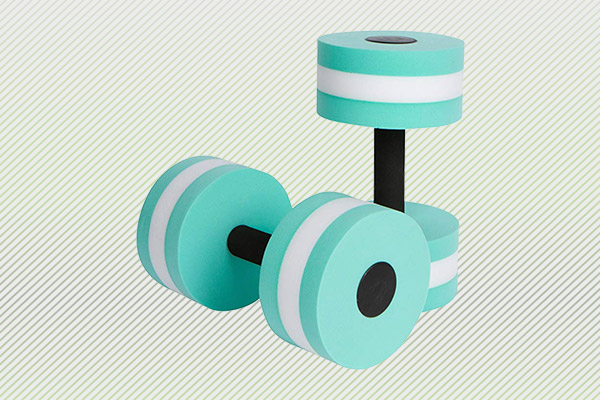 Trademark Innovations Aquatic Exercise Dumbbells
Pros
Water resistant EVA foam construction.
Good option for upper body and core training. 
Foam grip is useful for long workouts.
Cons
Ends can be prone to coming off overtime due to wear and tear. 
Best Durability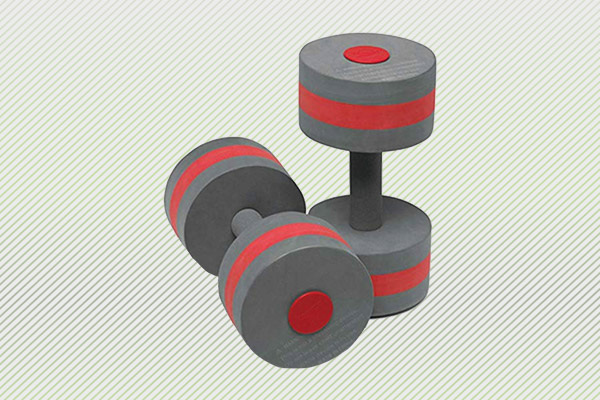 Speedo Unisex Aqua Fitness Dumbbells
Pros
Can provide up to 45 lbs of resistance.
Chlorine resistant EVA foam construction. 
Soft-padded grip is great for long workouts.
Cons
Long-term durability issues with glue if not taken care of.
Best for Beginners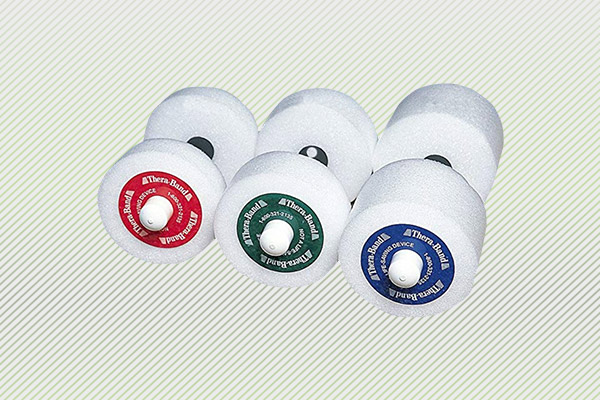 Thera-Band Aquatic Exercise Dumbbells
Pros
Three different resistances. 
Great for upper body and core training.
Handles provide adequate grip support.
Cons
Have to purchase two sets for same sized dumbbells.
Editor's Pick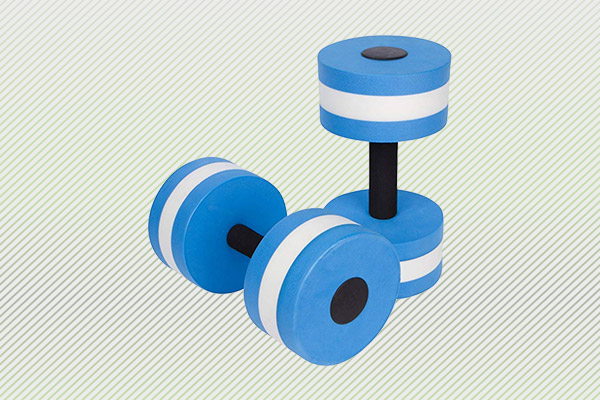 ZEYU SPORTS Aquatic Exercise Dumbbells
Pros
Durable EVA foam construction.
Good option for training upper body and core.
Foam grips help prevent slipping.
Cons
Potential long-term glue durability issues.
Methodology
Construction
The main consideration to note when purchasing aquatic dumbbells are their overall construction. At the end of the day, aquatic dumbbells are simple in nature, but that doesn't mean their construction should be overlooked.
Ideally, you want to look for dumbbells that have heads made with EVA foam that is water resistant and chlorine resistant. Generally, this material will be more durable long-term and will provide the dumbbells with a better shot of withstanding multiple uses when submerged and taken out of the water, and potentially left in the sun to dry out.
As for the handles, foam handles are also good bets for long-term durability and ease of use. These types of handles will prevent slipping when submerged and be a bit more feasible to use for longer durations, especially for those that might be lacking grip strength.
Another construction aspect worth considering is the size of the dumbbell and your needs. Bigger dumbbells will provide more resistance when submerged, so if you're using these dumbbells for rehab and can't exert much force with a movement, then a smaller dumbbell will likely fair better.
Wrapping Up
Aquatic dumbbells are popular training options for a variety of users due to their simple nature and variable resistance when submerged underwater. If you're constantly in the pool training, then it might be worth picking up a pair of aquatic dumbbells for extra resistance training benefits.