As a four-time winner of the World's Strongest Man, Brian Shaw knows how to move.
At the 2016 America's Strongest Man competition, he won every single event, including the the Car Deadlift. In fact, he was the only man who could complete that event – and he completed two reps. He also holds the world record in the Atlas stone lift at 555 pounds.
What doesn't get a lot of coverage is the Colorado native's day-to-day life as an enormous man. He consumes between five and ten thousand calories every day, and at 6'8 and 400 pounds – though he has competed at 420 pounds – even "little" things can be extremely challenging for the man who is, arguably, the world's most capable person.
It's hard to truly grasp the size of a man who can pick up Ed Coan like a baby.
But the team at Great Big Story filmed this short documentary that details how difficult some of the simplest tasks can be for a gentleman of Shaw's stature.
Coffee cups disappear inside his hands. The average, three-foot wide doorway is a tight fit. Because they can't contain his hips, office chairs are a no-go, so he uses folding chairs. Regular-sized keyboards are a challenge for his mighty mits, and navigating the tiny corridors of commercial aircraft is a significant challenge.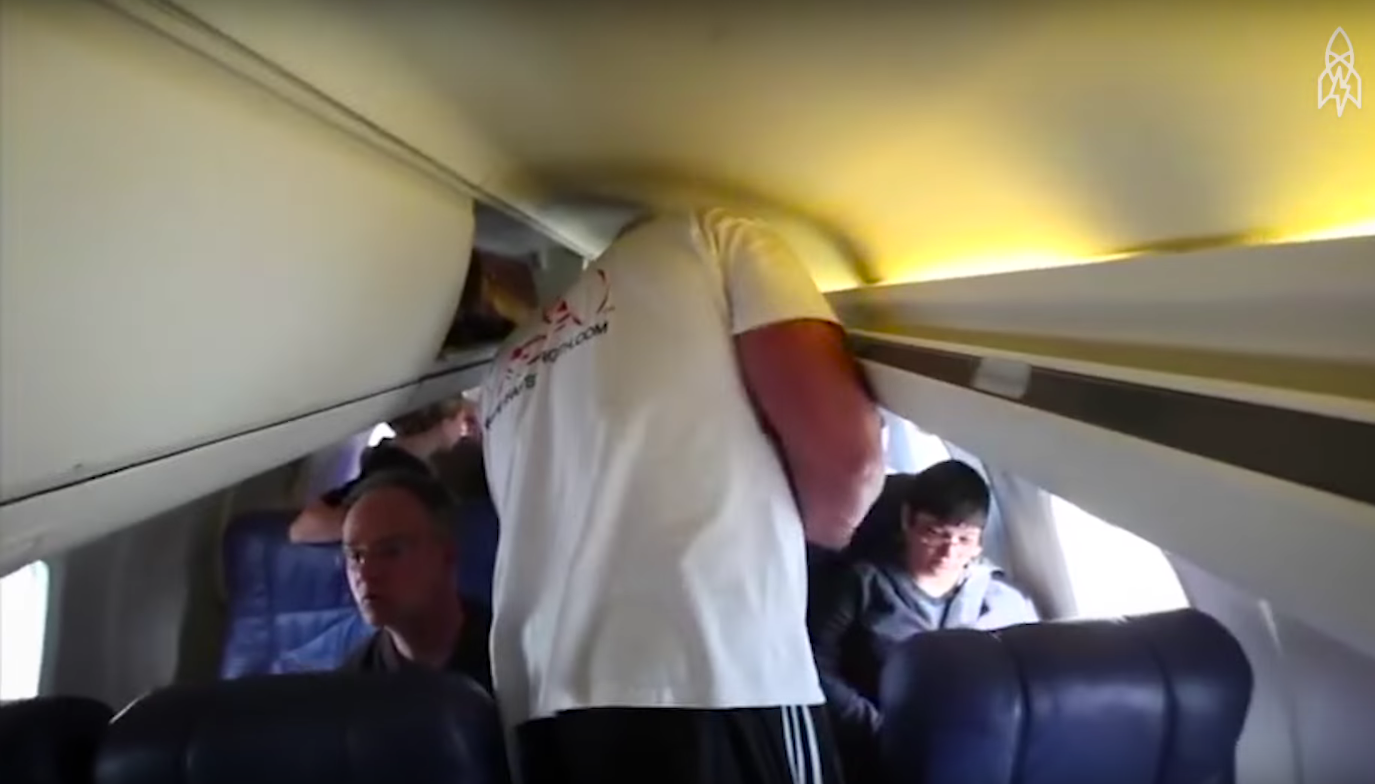 Image via Great Big Story on YouTube
Shaw, however, stays optimistic.
"I have to own my size," he says. "A lot of people look. It's kinda funny, because I don't really notice it anymore. I like being big, I've kind of embraced it. I've always been able to do stuff with my body whether it's playing basketball or strongman or really anything. It's a positive thing."
Shaw's a big guy, but he's actually not the world's biggest strongman competitor. Take a look at our infographic of the world's biggest strongmen here to see how they stack up in height.
Featured image via Great Big Story on YouTube