BulkSupplements.com is based in Henderson, Nevada, and they sell over 400 supplements including pretty niche offerings like citrulline and beet root powder. It's a pretty popular brand with folks who like to buy raw ingredients and mix their own supplements at home, but of course as the name suggests, you can also get products at a pretty serious discount if you're willing to buy large amounts.
Let's take a closer look at their creatine monohydrate.
Shop Bulk Supplements Creatine HERE.
BulkSupplements.com Creatine Ingredients
There's just one ingredient here: creatine monohydrate. There are no artificial or natural sweeteners, flavors, or colors. Note that the creatine is micronized, which means it's fluffier in texture and disperses in water more easily than regular creatine.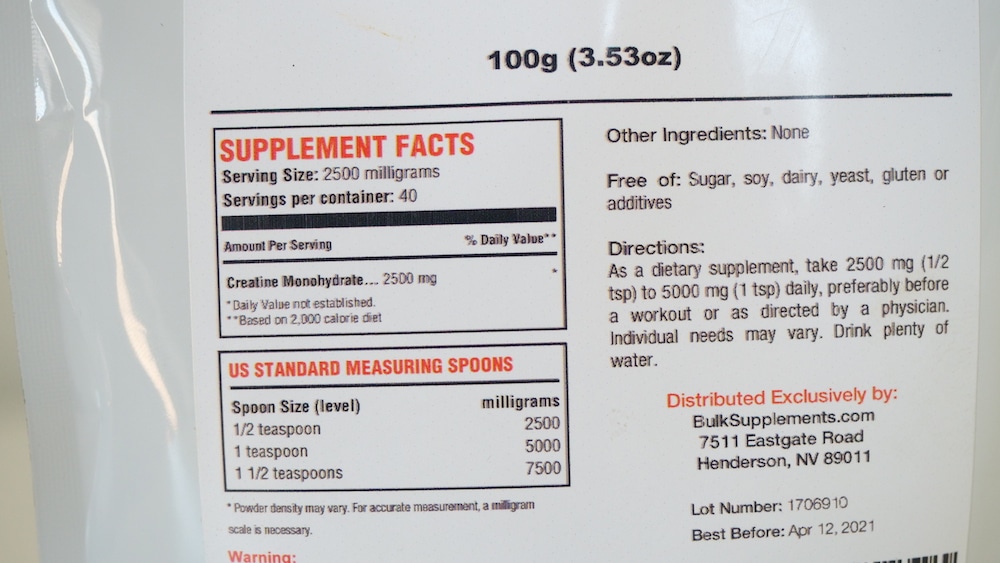 BulkSupplements.com Creatine Benefits and Effectiveness
Creatine monohydrate is the most popular and well-researched for form of the supplement, which has strong links with increased muscle power, endurance, and size, along with some possible mental benefits.
BulkSupplements.com's creatine is regular old monohydrate, but it has some decent quality control. It's made in an allergen-free facility, plus it's certified Good Manufacturing Practices. That means BulkSupplements.com needs to abide by regulations outlined by the U.S. Food and Drug Administration to help ensure the purity of the product.
That said, it's important to note that this hasn't been third party tested by a company like BSCG or Informed Choice, which have famously rigorous protocols to ensure there are no banned substances. If you're an athlete, this might be an issue.
Creatine options got you wondering? See our creatine brand reviews.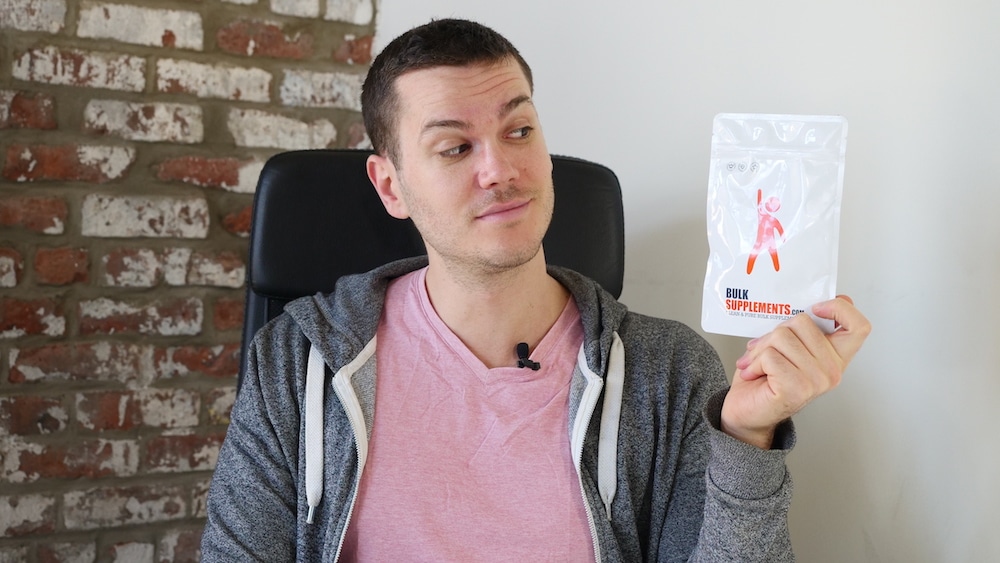 BulkSupplements.com Creatine Price
BulkSupplements.com sells a variety of sizes from 100 grams to 25 kilograms. As the company's name suggests, you're encouraged to buy in large quantities. If you just want 100 grams of creatine, it's $10 or 10 cents per gram — which is expensive. If you scale up to 1 kilogram, it's $18 or 1.8 cents per gram — which is the cheapest I've ever seen creatine. Go all the way to a 25 kilogram bag and the price is 0.6 cents per gram.
So, the price is what you make it, but I'd recommend a kilogram if you want a good price without needing to find somewhere to store giant bags of supplements.
The Takeaway
The fact that it's not third party tested is the biggest issue I can find with this product, otherwise it's a remarkably cheap source of micronized creatine made in an allergen-free facility — if you're willing to go big.