Editor's Note: Since the time of this interview and publishing, it has come to light that Lapointe received a "major penalty" via the CrossFit Games video review process for "lack of extension." As a result, he was penalized 2:30, dropping his time to 10:46 (772nd worldwide in that workout).
After week one of the CrossFit Games Open, if someone relatively unknown places in the top three in the world, it generally doesn't mean all that much. After all, it's just one workout.
But after two consecutive weeks, if that person is still near the top, it might be worth turning your head and taking a look.
That's exactly the case for Cedric Lapointe, a 23-year-old Canadian.
Lapointe posted the second best men's time in the world on CrossFit Open Workout 20.1—8:16—and turned around the next week with a score of 960 reps, good enough for a top 40 worldwide finish.
Lapointe currently sits in 9th place overall with just 42 points.
What's even more impressive is that Lapointe revealed two of his weaknesses are double-under and "longer workouts," which was exactly what 20.2 was.
In other words, his nightmare Open workout has come and gone, and he is still sitting in the top 10 in the world. Time to turn your head.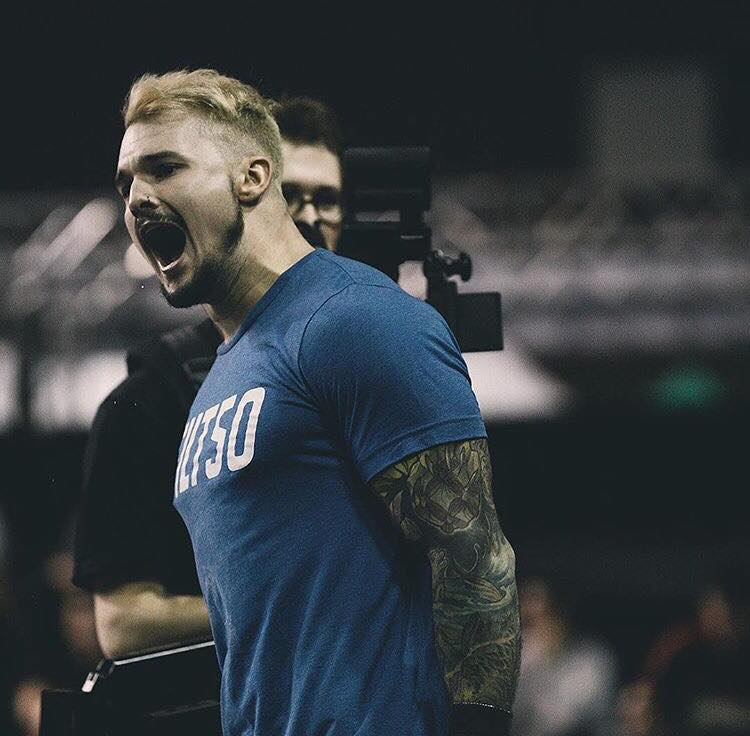 "(Considering) it was a long workout with a lot of double-unders, and knowing I still was 40th in the world, I was pretty excited about that," admitted the 5-foot-10, 185 lb. Lapointe.
Though perhaps a bit surprised by his result in 20.2, Lapointe is not surprised to be contending. He's confident in his abilities, and although he's just 23 and relatively unknown, he has an impressive competitive resume already.
Lapointe placed 2nd at two Sanctionals events last year—Lowlands Throwdown and Atlas Games—and was in 3rd place at the French Throwdown but had to withdraw because of a hamstring injury.
Not only that, but Lapointe has placed in the top 200 worldwide in the last three Open competitions and also competed with the CrossFit Pro1 team at the 2018 CrossFit Games and placed 14th. He was just 20 years old.
Joining the Montreal-based Pro1 team in 2017 after he was personally recruited was the first test of Lapointe's dedication.
"I live two-and-a-half hours away from Montreal, so I would drive there every single weekend and sleep at my coach's house for two years," he said.
The team experience was amazing, but it made him hungry for more, he explained.
"Going team felt like the natural first step, but I wanted to make it as an individual," he said. So last year, 2015 CrossFit Games athlete Joe Scali replaced Lapointe on the Pro1 team and Lapointe went at it alone.
Coming so close last year has only made him more motivated this year.
"If would be a lie to tell you that's not what's driving me 100 percent. It is. It's my dream to go to the Games," he said.
If he doesn't get there this year, it might be less to do with his obvious talent than it is about finances.
Lapointe is a full-time student studying communications at the University du Quebec en Outaouais and has a part-time job coaching at CrossFit 819. He wants to compete at multiple Sanctionals events if need be this year, but it's not necessarily financially feasible. He is heading to Ireland next month for the Filthy 150 event, but after that things are up in the air.
"It's going to depend on my budget, but my coach (Kyle Ruth) really wants me to go to South Africa (for the Fittest in Cape Town), but money is tight," he said.
Though Lapointe is willing to put in the work to do whatever it takes to earn himself a ticket to the biggest CrossFit competition in the world, he said it's not the only thing that's important to him.
During 20.2, he had a moment where he was feeling discouraged and wasn't sure he wanted to continue.
"I told my girlfriend I didn't want to do it anymore, and she said, 'Cedric, that's not you. Get up. Look at everyone who is here for you,'" he said, remembering his low moment.
He looked around, saw and felt the incredible support from his community, and immediately realized what was really important.
"The community and the support is just amazing. So many people were there for me. And I just really love what I'm doing," he said.
Lapointe loves what he's doing so much that he puts himself through 12-hour days each day in pursuit of his dream: He goes to school in the morning, and then trains for an hour before coaching at noon. Then he continues to train for another two or three hours between 1 p.m. and 4 p.m. before turning around and coaching from 4:30 until 8:30 p.m.
He said he's thankful for his girlfriend Kim Chartrand, who is currently sitting 7th in Canada on the women's side.
"She supports me really well. She doesn't take it as seriously as me, so there's no fighting, like sometimes there is when a couple both want the same thing," he said. "It's great. She really understands me and when I don't feel right, she knows how I feel and what to say."
She certainly knew what to say last week when Lapointe had his moment of doubt before 20.2. And she will likely know what to say this week when 20.3 is announced.
Then again, she might not have to say anything, because Lapointe's weakness already showed up last week.
And it didn't slow him down much at all.
Featured images courtesy of Cedric Lapointe