The CrossFit Games Update Show is a regular web series devoted to news, interviews, and speculation about the Reebok CrossFit Games as we hurtle toward the five weeks of Open workouts (starting February 23rd), Regionals in May and June, and the Games themselves, which will take place between August 1st and 6th in Madison, Wisconsin.
The 2017 Reebok CrossFit Games have done some serious tinkering with the standard formula, and the speculation about what is to come has never been more heated. Not only has the venue moved to Wisconsin and it's looking more and more like dumbbell workouts will be making an appearance in the events, there's also been an announcement of an entirely new age division: the Masters 35-39.
2017's first episode of the CrossFit Games Update Show was entirely devoted to speculation about who may (and who should) make appearances in the new Masters division, with names like Samantha Briggs and 2009 Games champion Mikko Salo being some of the favored picks.
Hosted by Pat Sherwood, Tommy Marquez, and Sean Woodland and with a guest appearance by former CrossFit Games competitor Denae Brown, the hosts couldn't help but enjoy pure speculation about who would be the most entertaining to watch. Many of the athletes discussed are yet to confirm whether or not they're going to compete this year. (When asked about her odds of competing, Samantha Briggs replied only with a thinking emoji.) But some, like Chris Spealler, are planning to compete if they qualify. Here are a few of the males in contention.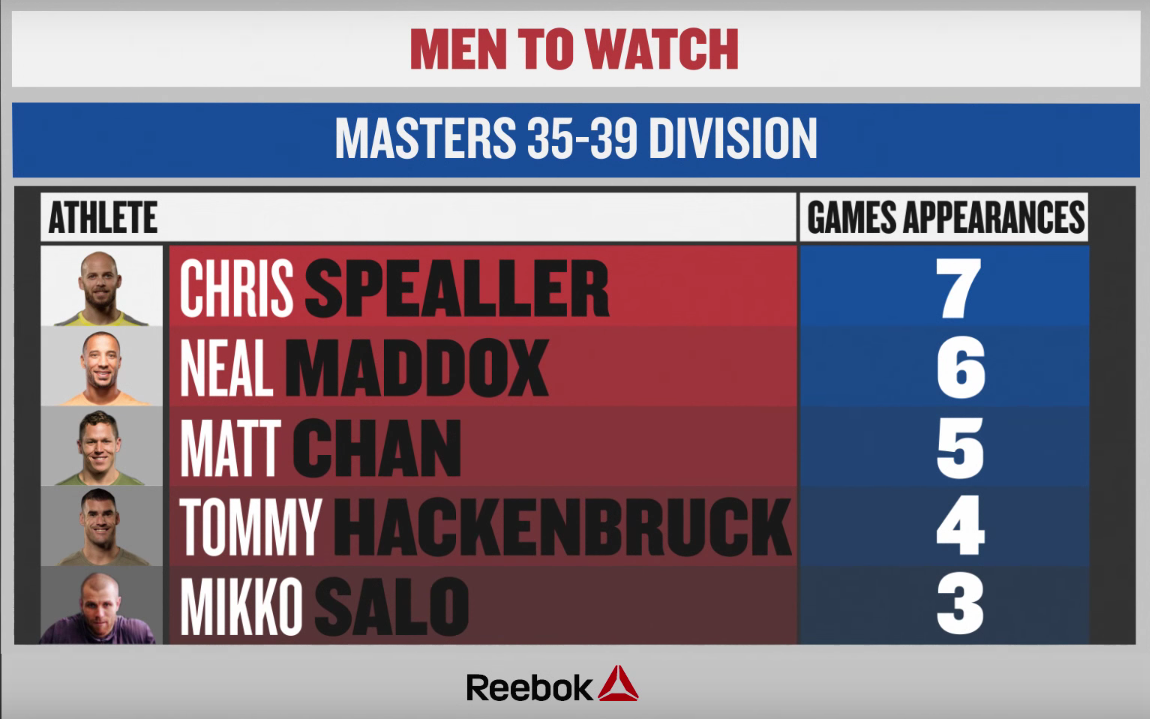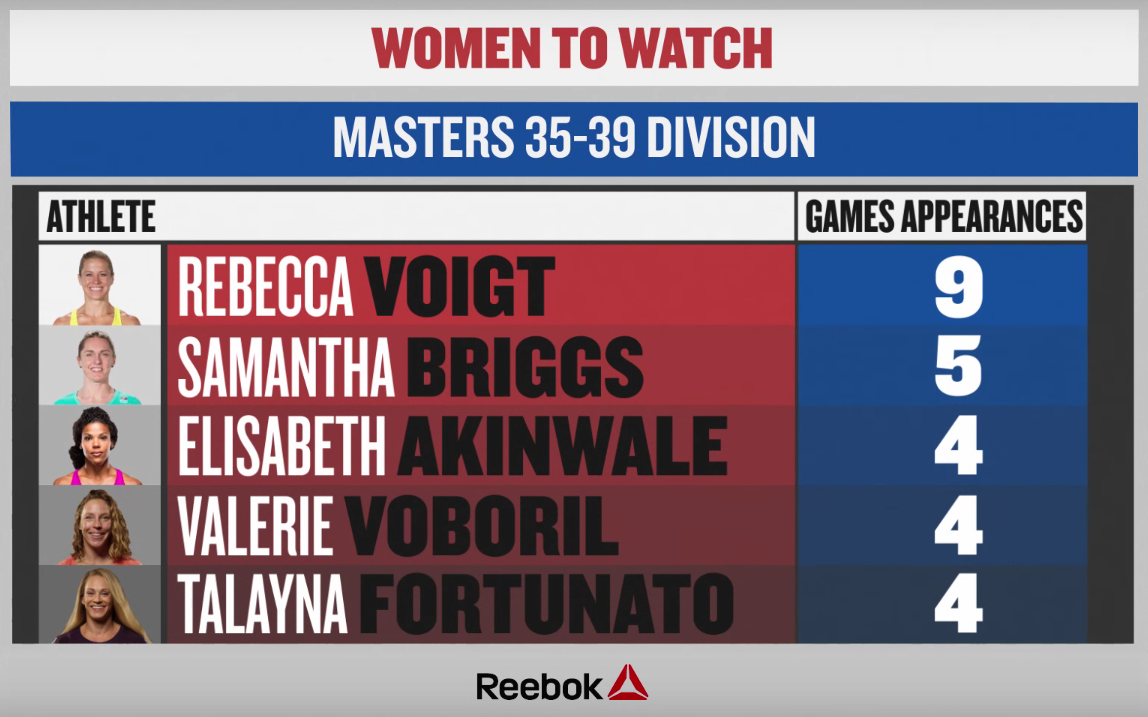 Images via CrossFit® on YouTube.
Brown made the point that the challenges for the Masters athletes aren't just related to their biological age. Folks in the 35-39 age bracket are more likely to have children and spouses, which can result in difficulty making the "commitment and sacrifices" required from a demanding Games training schedule. In the past, however, competitors in that age bracket — like Neal Maddox in 2013 — placed in the top 10 overall, so Masters competitors aren't without the grit and determination we've seen from younger athletes.
Which athletes are you hoping to see on the field?
Featured image via CrossFit® on YouTube.