2017 promises to have a lot in store for weightlifting superstar Dmitry Klokov.
Despite officially retiring from international competition in 2015, Klokov has been keeping extremely busy. He's been hosting his own weightlifting contest known as the annual Klokov Power Weekend, he's been serving as the President of the Russian Strength Sports Association, he started his own line of weightlifting equipment, and soon he'll be releasing his own line of weightlifting shoes.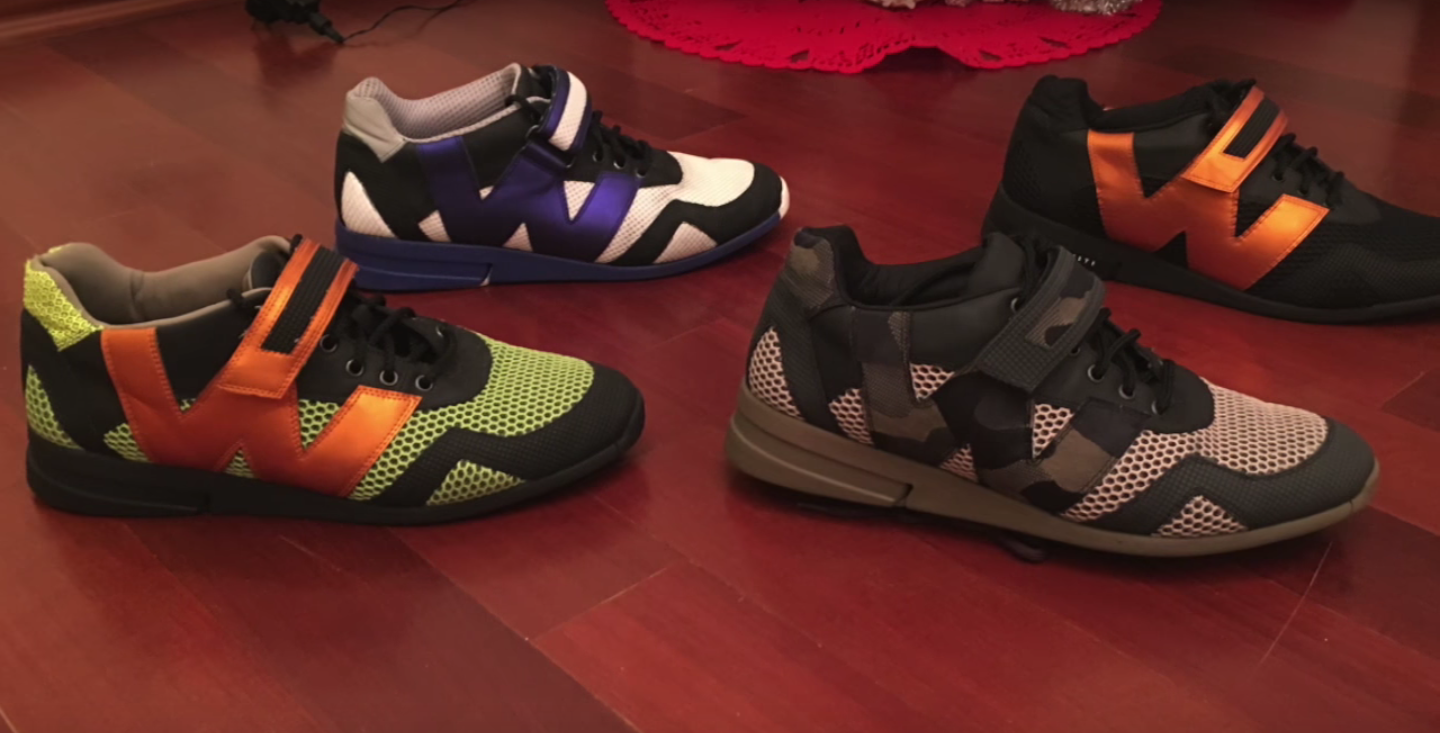 Note that these may not be the final product. Image via CROSSLIFTING силовое многоборье on YouTube.
In a new, 35-minute long video posted to his YouTube channel, Klokov goes behind the scenes in exhaustive detail to show the ins and outs of making your own line of weightlifting shoes. The video, most of which is subtitled in pretty decent English, covers a span of nine months and shows that Klokov himself is elbow-deep in the production process.
[Want to find the best weightlifting shoe for you? Read our full rundown of the best lifting shoes!]
He reveals that he's been traveling to China to assess the quality of the manufacturing process, he visits a leather manufacturer, displays countless sketches of designs, and spends seven hours in a pornography-adorned carbon factory working on the material that will comprise the "W" on the side of the shoe. It looks like Klokov is seriously considering making the "W" (which appears to stand for "winner") out of kevlar so that he'll be selling "the world's first bulletproof weightlifting shoes." It's a little hard to tell if he's kidding.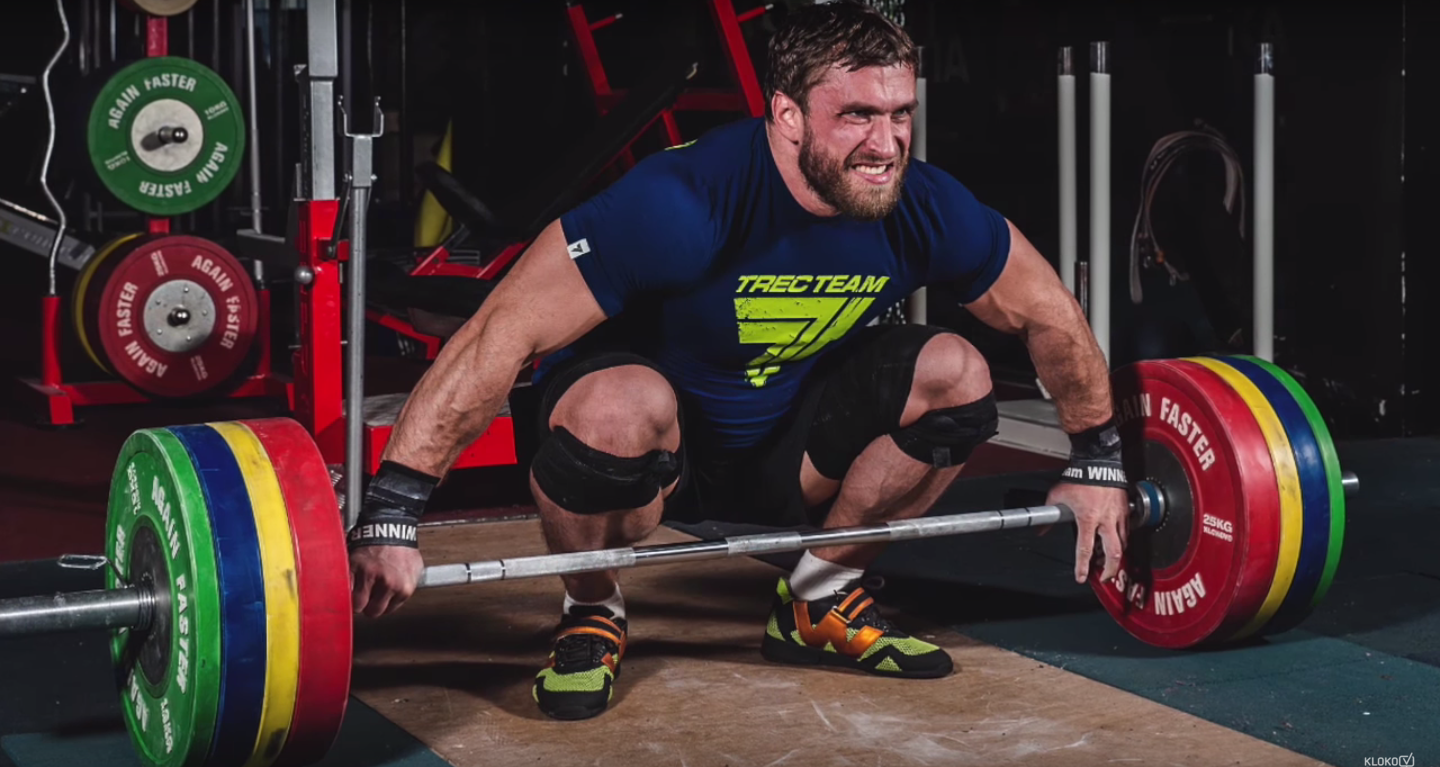 Image via CROSSLIFTING силовое многоборье on YouTube.
He mentions Nike's Romaleo line as one of his main competitors for the shoe, his desire to include insoles to "cure flatfoot," and acknowledges that a lot of his fans hate the design. "According to comments, the shoes are lame and I agree with that, but we're working on it," says Klokov at the 7:55 mark.
As far as a release date goes, the only clue Klokov gives in the video is when he told his manufacturers that he's "not in a hurry" to get the shoes to market, but we'll keep you updated with any news.
Featured image via CROSSLIFTING силовое многоборье on YouTube.