We receive free products and receive commissions through our links. See
disclosures page
.
Earth Fed Muscle is a Pennsylvania-based company that was founded a couple of years ago by the guys behind Garage Strength, a training facility in Fleetwood, PA. The company sponsors a lot of athletes from various disciplines.
They specialize in all-natural workout supplements, and Stammpede Pre Workout has no artificial flavors, colors, or sweeteners. Here's what's in the Lemon Lime flavor.
Earth Fed Muscle Stammpede Nutrition & Ingredients
One scoop has 7.3 calories and has 200 milligrams of organic caffeine, about as much as you'll find in two small cups of coffee.
Besides that there are 6 grams of branched chain amino acids: 3 grams of leucine and 1.5 grams each of isoleucine and valine.
There's also 5 grams of beta alanine, 1.5 grams of tyrosine, and 1 gram of citrulline malate.
The rest of the ingredients are just natural flavoring and organic stevia.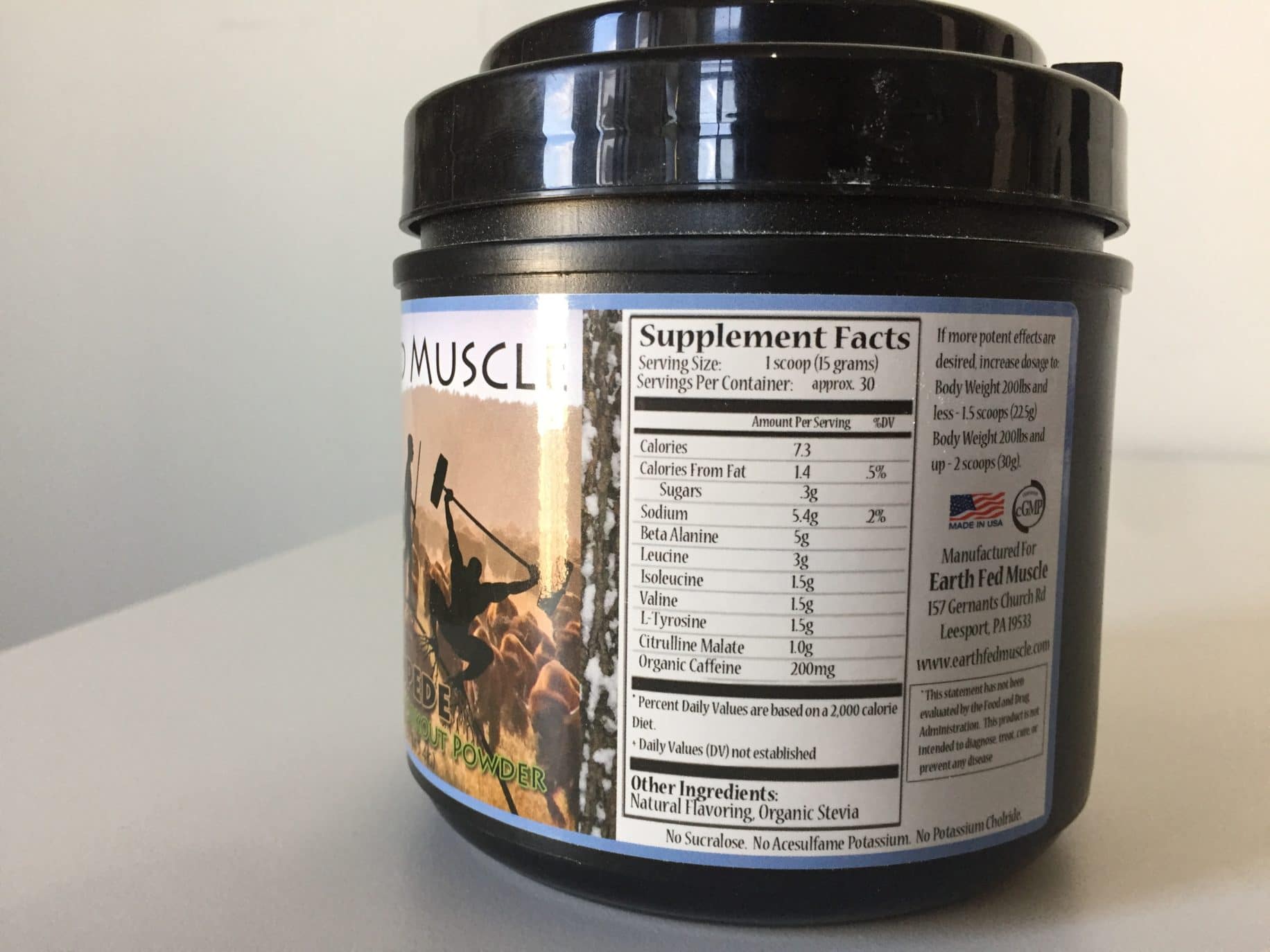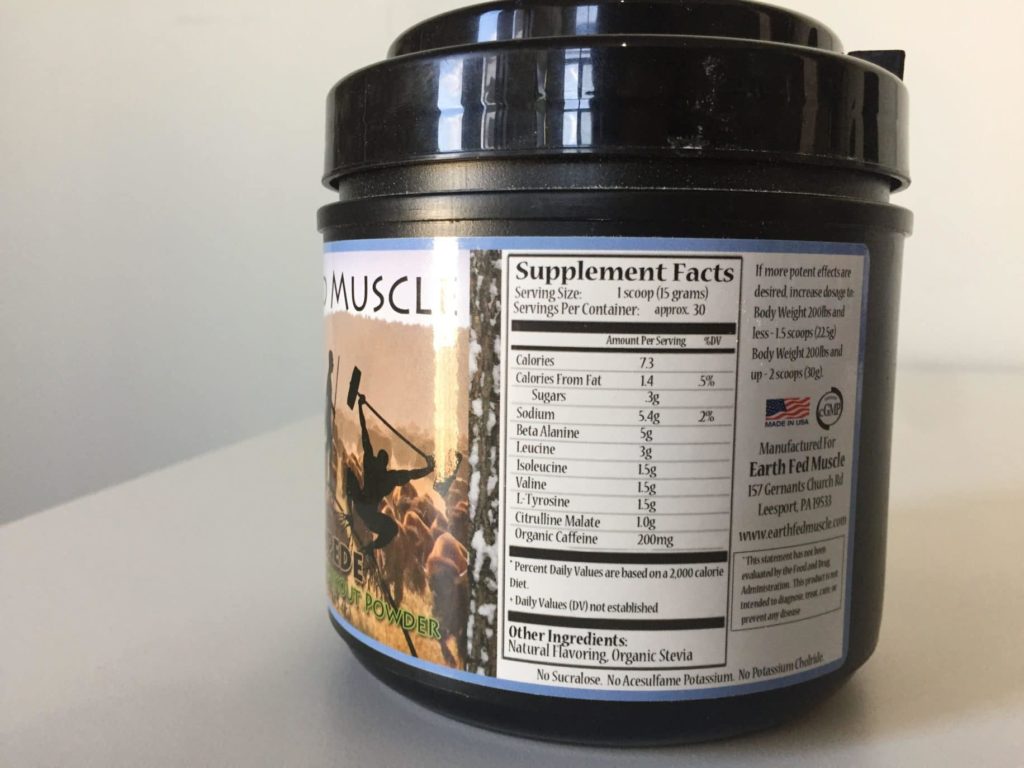 Earth Fed Muscle Stammpede Benefits & Effectiveness
I really like the fact that there are branched chain amino acids, which may improve endurance, focus, and muscle retention, particularly if taken on an empty stomach. It's pretty unusual to find BCAAs in a pre-workout.
The rest of the ingredients are well-researched. The beta alanine has a strong link with endurance, the tyrosine with focus, and the citrulline with blood flow.
Most of these are well-dosed. Generally, it's recommended that you take 1.6 grams of beta alanine and 500mg of tyrosine, so the fact that Stammpede has 5 grams of the former and 1.5 grams of the latter, in addition to the large caffeine hit, suggests that it's a very effective supplement.
However, it's pretty low in citrulline malate: there's just 1 gram of the stuff, and studies suggest you need a good 5 or 6 grams to have an acute effect on a workout.
See Our Best Pre Workout Picks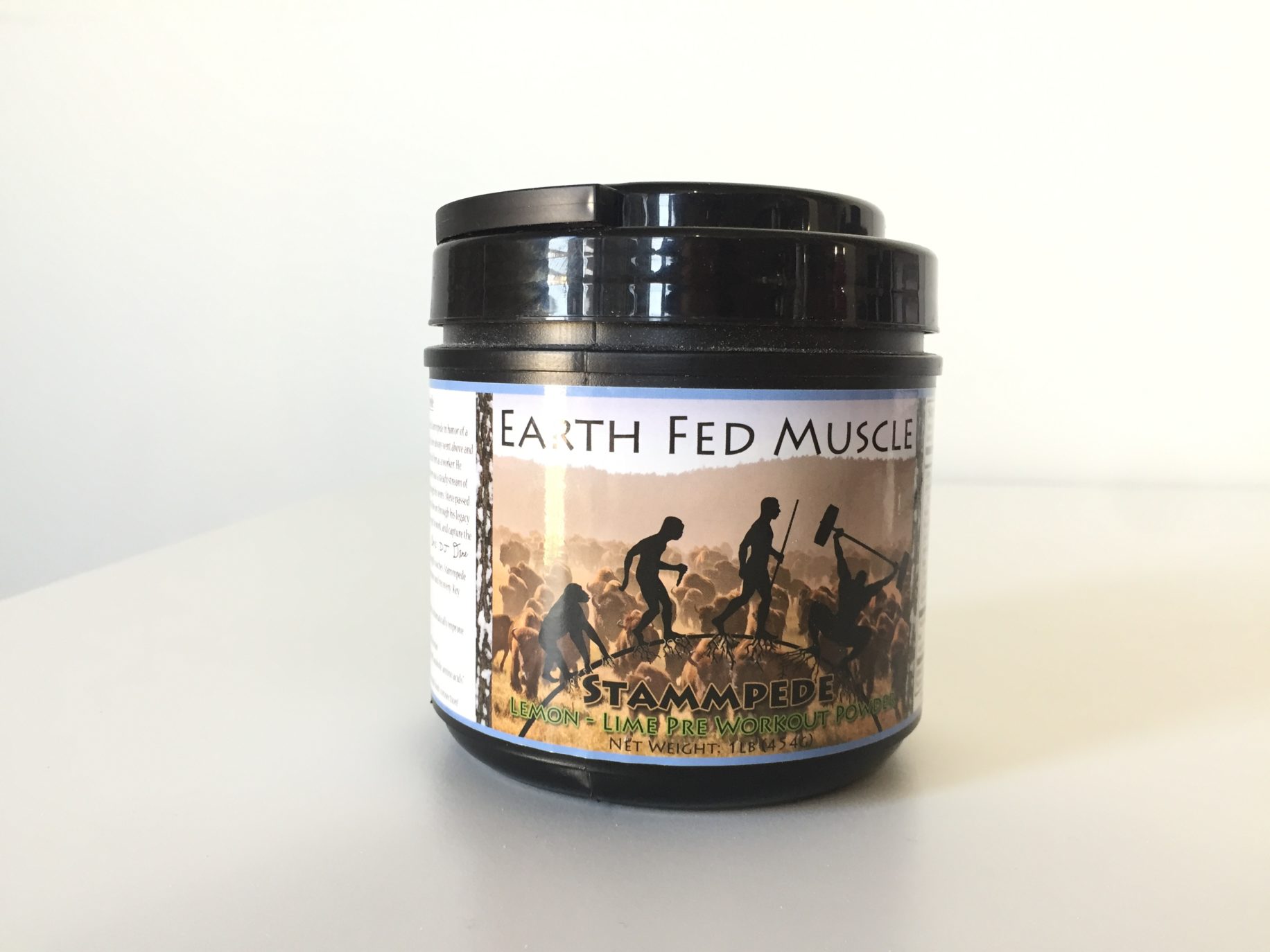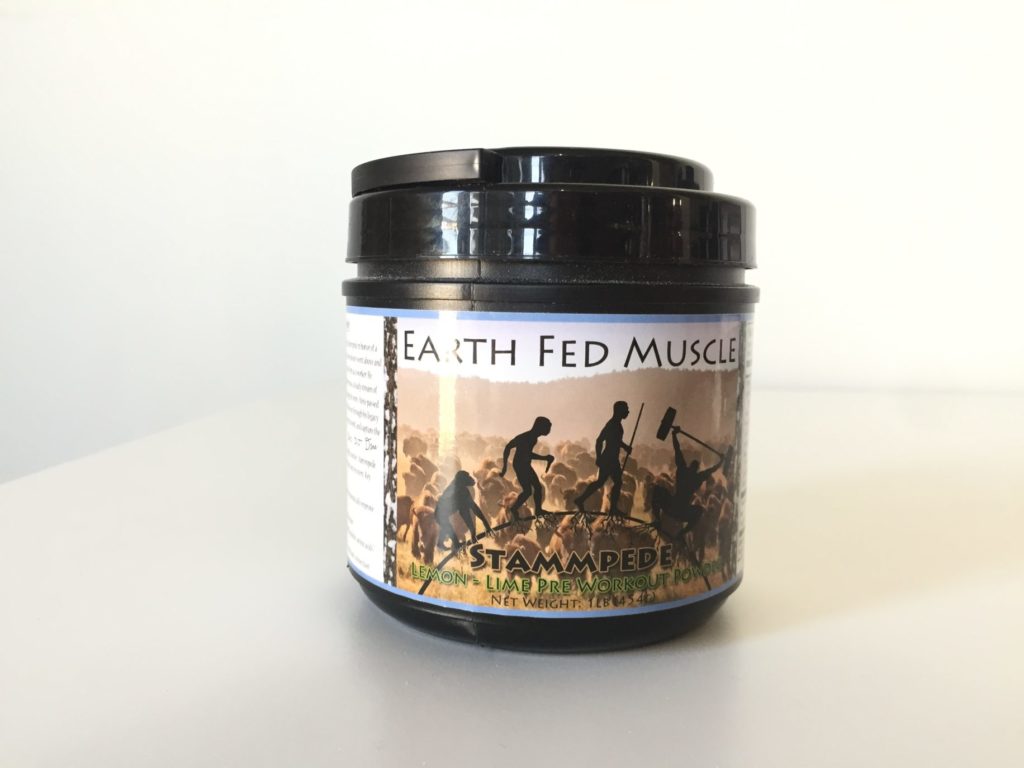 Earth Fed Muscle Stammpede Price
You can pick up 30 servings for $50, so it's $1.66 per serving. That's pretty expensive, since most pre-workouts are between 80 cents and $1 per serving. Then again, there aren't many pre-workouts that are all-natural and have such effective doses of beta alanine and tyrosine.
Earth Fed Muscle Stammpede Taste
The Lemon Lime flavor, which tastes like sweetened lemon tea. It's a little bit earthy, but it's not at all unpleasant or overwhelmingly bitter or sweet.
The Takeaway
For an all-natural supplement, Stammpede is pretty tasty and effective, with research-backed doses of researched-backed ingredients that are linked to power, focus, and endurance. It's a little low in citrulline so I'm not that confident in its ability to increase blood flow, plus it's pretty pricy. But if you're after an all-natural pre-workout that will power, focus, and endurance, this is still one of the better options on the market.