The 2019 European Weightlifting Championships began in Batumi, Georgia this weekend but 41 athletes from 18 nations were barred after failing to comply with World Anti-Doping Agency regulations.
Note that this doesn't mean they tested positive for banned substances. Rather, the athletes didn't comply with rules that require them to regularly log their whereabouts on WADA's website through a program called ADAMS, or Anti-Doping Administration and Management System. Note that the IWF enforces the rule but ADAMS is managed by WADA, and the rule is in place so that WADA knows athletes' locations in case they decide to conduct a random drug test — not providing the info can be seen as trying to avoid testing.
According to Inside the Games, the barred athletes (who are currently unnamed) were from all over Europe — Scandinavia, central Europe, the Balkans, and former Soviet countries — and many arrived in Georgia to compete unaware that they were ineligible to lift.
This isn't the first time this rule has made athletes ineligible to compete. Last October, over 70 athletes were barred from the World Weightlifting Championships, mostly for the same reason, but little sympathy was found at the IWF. Director General Attila Adamfi said at the time, "The IWF is determined to protect clean athletes by not only introducing tough rules, but also strictly enforcing them. The IWF strictly monitors the whereabouts information of athletes before IWF events."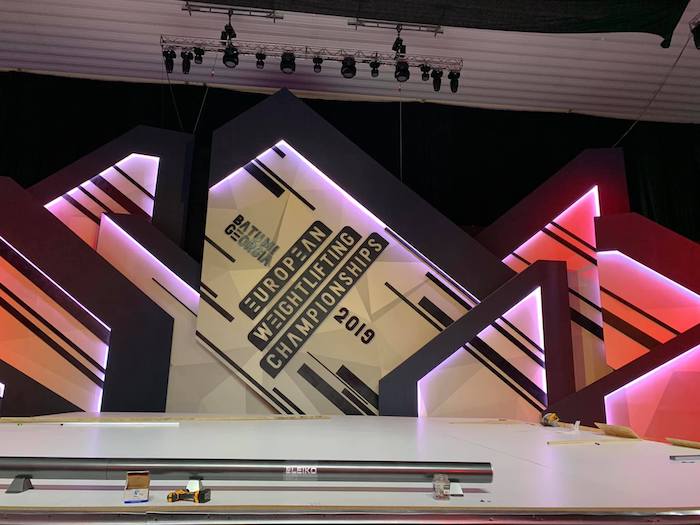 At the European Weightlifting Championships, many athletes reported difficulty using the system,  claiming it's outdated and prone to crashing. Belgian weightlifter Tom Goegbuer, who now sits on the IWF's Clean Sport Commission, said,
I'm angry that this system is not better, that the global software of ADAMS is not user friendly. I first used ADAMS in 2006 and now it looks the same, with the difference that it takes longer to log in. Things change so fast in the world of informatics, of software – ADAMS should get better over time but it doesn't.
A spokesperson for WADA pushed back, telling Inside the Games, "We are aware some athletes have experienced difficulties with elements of the whereabouts app (…) If athletes experience difficulties with any part of the process of filing whereabouts information, there are a number of simple alternatives open to them. In those cases, the relevant International Federation or National Anti-Doping Agency would notify WADA of this."
The number of athletes competing in Batumi has dropped from 401 to 360.
Featured image via European Weightlifting Federation on Facebook.