Evlution Nutrition is a Florida-based supplement company that has a wide variety of products that go beyond your standard protein powders and creatines. There are pump enhancers, thermogenic metabolism boosters, and several branched chain amino acid supplements, one of which we recently reviewed.
They sell several different kinds of of pre-workouts, too. Some are designed for focus, others are caffeine-free, but we wanted to try their fat loss-focused Engn Shred. Here's what's in it.
Shop Engn Shred Preworkout HERE.
Evlution Nutrition Engn Shred Pre-Workout Nutrition & Ingredients
Let's start with the caffeine. This product has 260 milligrams of the stuff, roughly as much as 3 cups of coffee, and it comes from coffee and green tea.
Then there's the main event: the fat loss blend, or "Engn Shred Matrix." It's pretty similar to the fat loss blend in Cellucor's C4 Ripped pre-workout: it contains Conjugated Linolenic Acid (CLA) (500mg), l-carnitine l-tartrate (500mg), coleus forskohlii extract (100mg), red pepper and cayenne extract (a.k.a. Capsimax®, 25mg), and yohimbine (40mg). I'll discuss the effects of these ingredients in the next section.
The other blend is called the "Mind-to-Muscle Matrix" and it's proprietary, so we don't know how much of each ingredient it contains. The whole blend is 2.016 grams and has betaine anhydrous, choline bitartrate, l-tyrosine, agmatine sulfate, alpha GPC, and huperzia serrata extract.
Lastly, there's 1.6 grams of beta alanine and over 100 percent of your recommended vitamins B6, B12, niacin, and folic acid. There are also some artificial flavors, sweeteners, colors, and anti-caking agents.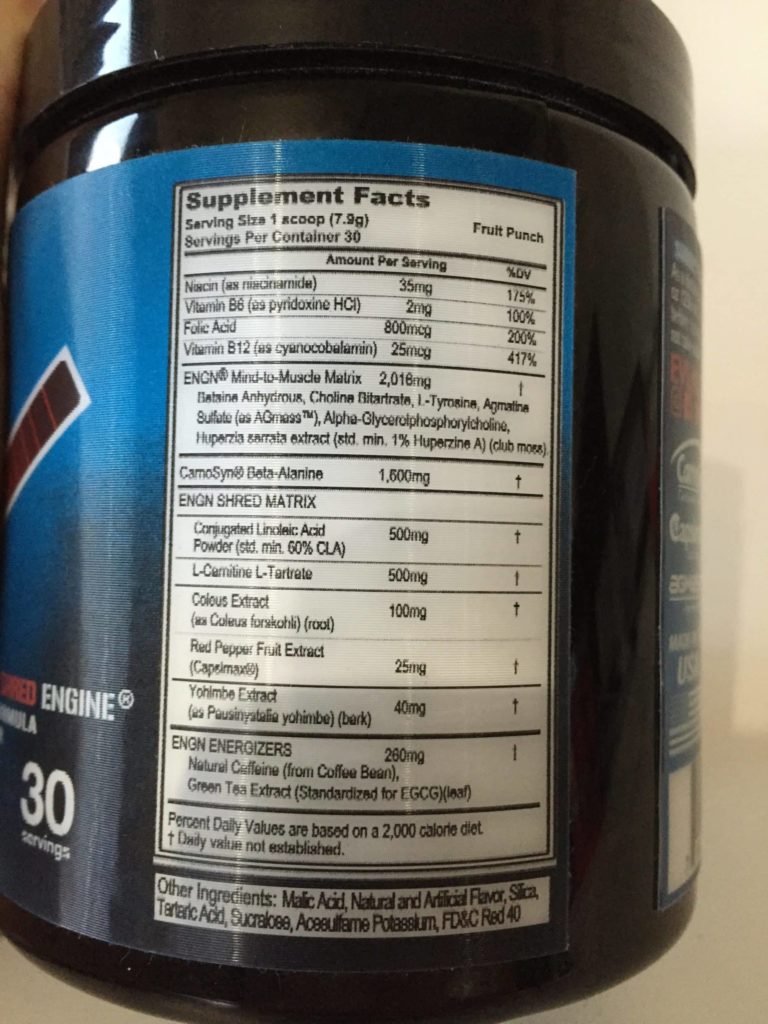 Evlution Nutrition Engn Shred Pre-Workout Benefits and Effectiveness
So what do these ingredients do? Most people look first to the caffeine content, which as I mentioned is roughly the amount you'll find in 3 cups of coffee. That the caffeine content partly comes from green tea extract that's been standardized for EGCG means it has some extra antioxidants, which might reduce oxidative damage that can occur during exercise. The beta alanine is strongly associated with endurance, and 1.6 grams should be an effective dose.
As for the fat loss blend, a lot of these ingredients are indeed linked to fat loss. The red pepper/cayenne extract may boost thermogenesis and fat oxidation, the coleus forskohlii extract could help with testosterone and fat loss, and the yohimbe extract has a strong link with fat loss, focus, and adrenaline. The dosages are pretty appropriate, too.
The l-carnitine l-tartrate has some links to fat loss but it's more likely that it'll boost endurance and focus, which in turn can help fat loss. The CLA extract has more mixed results, and even in studies where it has been shown to help with fat loss, this is typically in doses of 3 grams of more. There are just 500mg in one serve of Engn Shred.
[Looking for a dedicated fat burner product? Check out our picks for the best female burner!]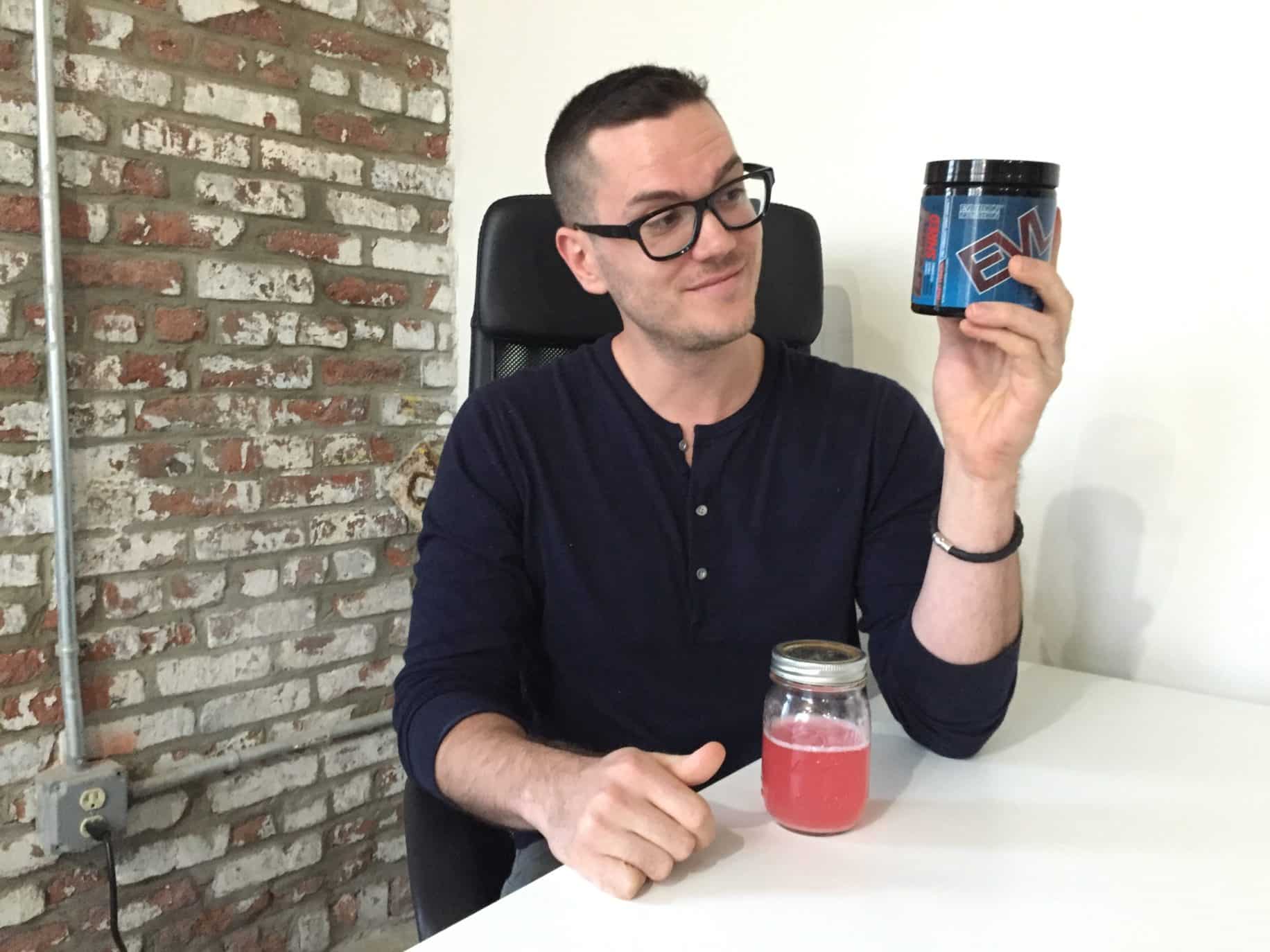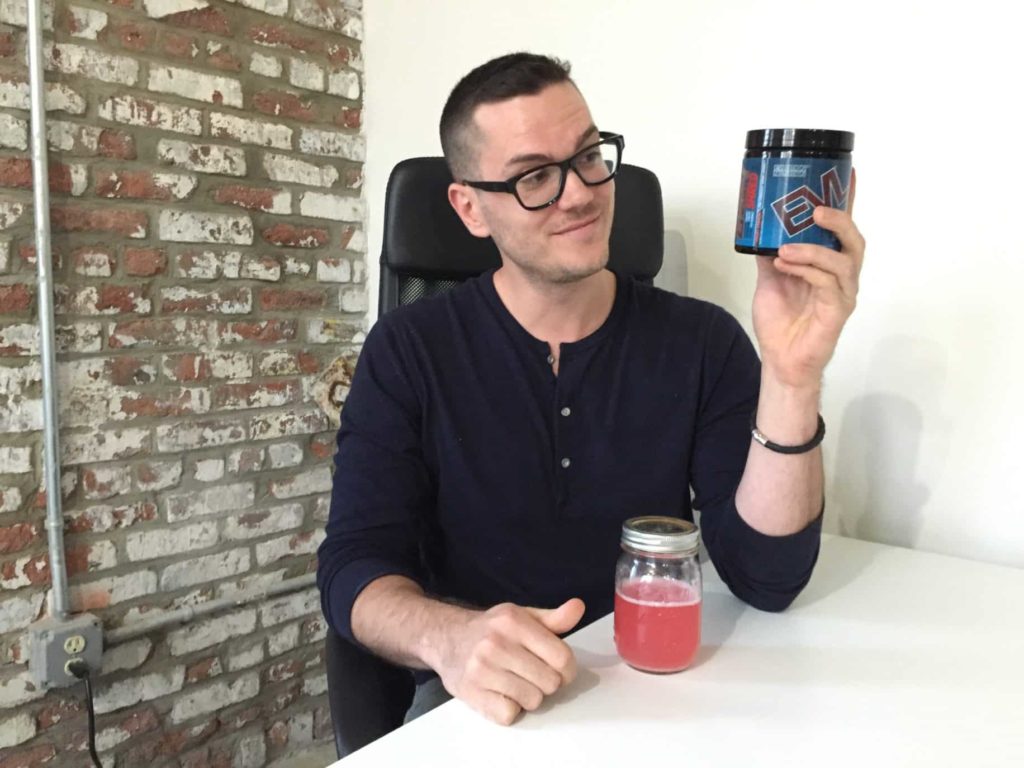 As for the Mind-to-Muscle Matrix, it's a two-gram proprietary blend, so we don't know how much of the ingredients it contains. I really like that it has tyrosine, which can help with focus and reduce the stressful effects of a workout. The betaine anhydrous has been linked to increased power output but usually in doses of 2.5 grams or more. The rest of the ingredients in this blend are mostly associated with cognition and memory, but studies that suggest this are referring to when the supplements are taken over time. There may not be an acute effect for your workouts.
As for the rest of the ingredients, the B-vitamins are strongly linked to energy production. That said, this doesn't make them stimulants. However if your diet is low in these vitamins, then bringing your intake back to baseline with this supplement should improve your energy.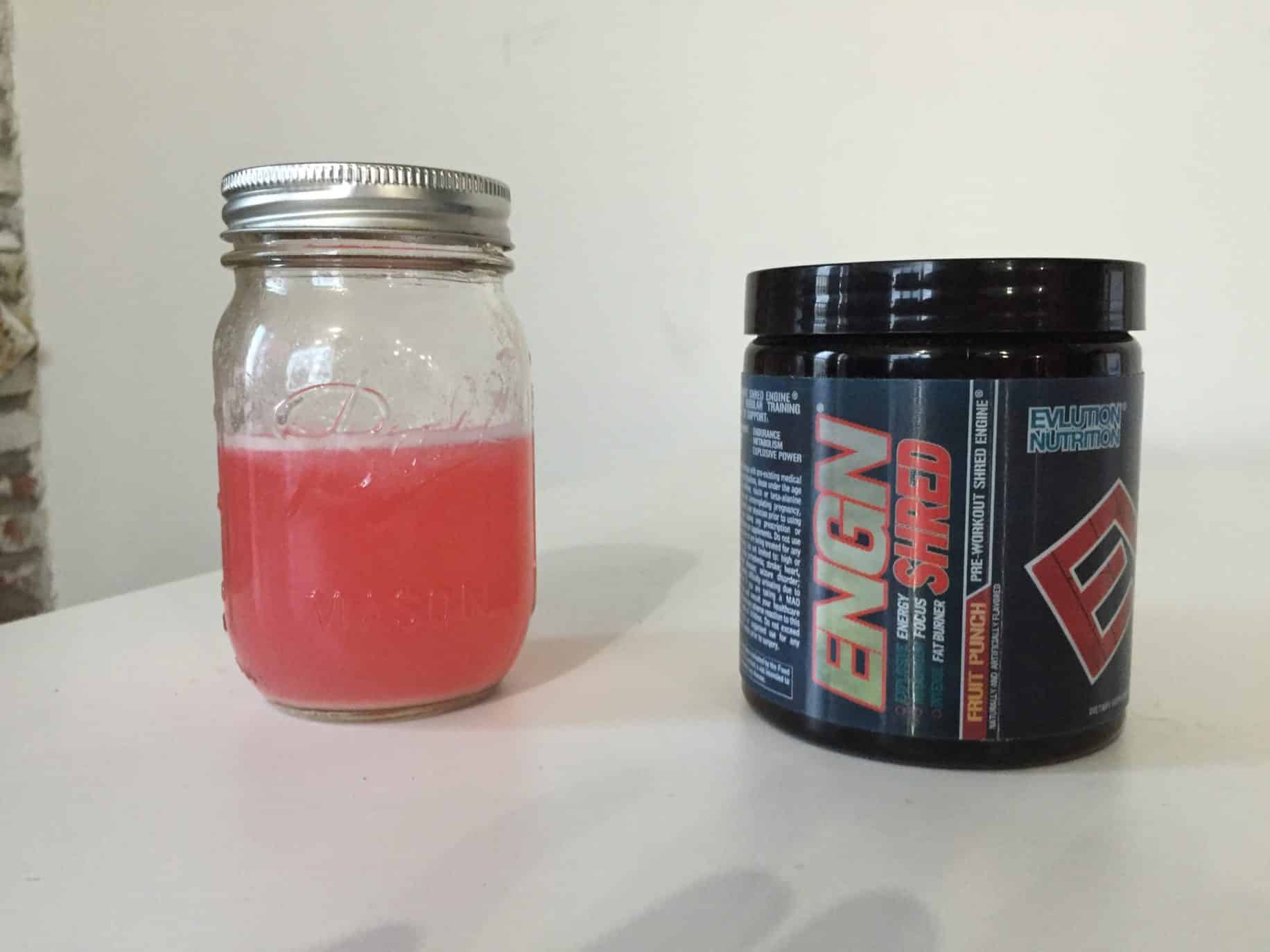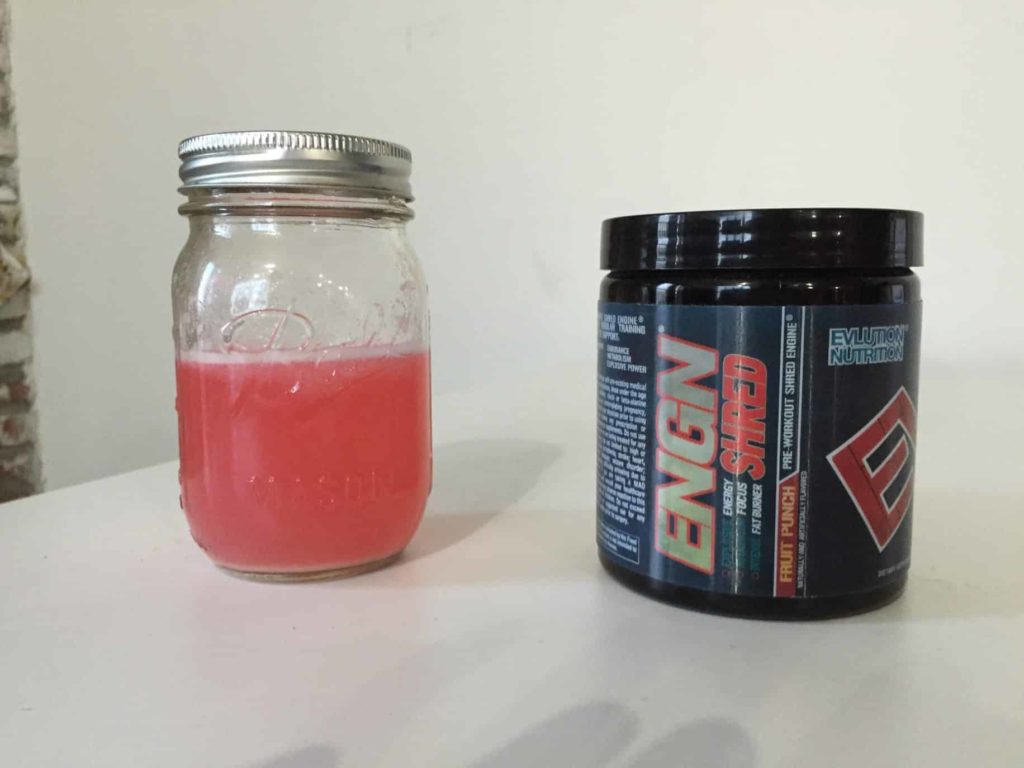 Evlution Nutrition Engn Shred Pre-Workout Price
You can pick up 30 servings for about $27.50, or 91.6 cents per serving. That's a pretty good price: most pre-workouts are between $25 and $30, so this is right in the middle.
Evlution Nutrition Engn Shred Pre-Workout Taste
I tried the Fruit Punch flavor, and for once, Fruit Punch didn't taste like cherry. This tasted more like a mix of strawberry candy, watermelon, and cotton candy. It was delicious!
The Takeaway
There's a lot to like here. The caffeine, beta alanine, and l-carnitine l-tartrate are strongly linked to improved energy, endurance, and focus, and most of the ingredients in the fat loss blend have a pretty positive association with fat loss. I liked the tyrosine, but I wasn't so crazy about the other ingredients in the "Mind-to-Muscle Matrix."
Nonetheless, if you're looking for a stimulant with a research-backed fat loss component, this is a pretty solid product and it's cheaper than many of its competitors.
Evlution Nutrition Engn Shred
Per Serving: $0.92
Pros
Ingredients in fat loss blend are pretty strongly linked to fat loss
Solid dose of beta alanine for endurance
Contains extra B-vitamins and antioxidants
Cons
May be too high in caffeine for some people
Contains a proprietary blend
Some ingredients may not have acute effects