Scott Tetlow has been chasing the CrossFit Games dream for five years. A father to a 4-year-old son, 27-year-old Tetlow managed to qualify to his first Games when he placed 17th in the worldwide CrossFit Games Open while juggling parenthood and a full-time job with the U.S. military.
We caught up with Tetlow in this unprecedented time as he prepares for the CrossFit Games this August, a competition being held without spectators due to the global pandemic.
At least, he's hoping he'll be competing. While CrossFit Inc. has announced their intention to host the Games in August in the Aromas, California, they also said they will continue to monitor the pandemic, so many details have not yet been released.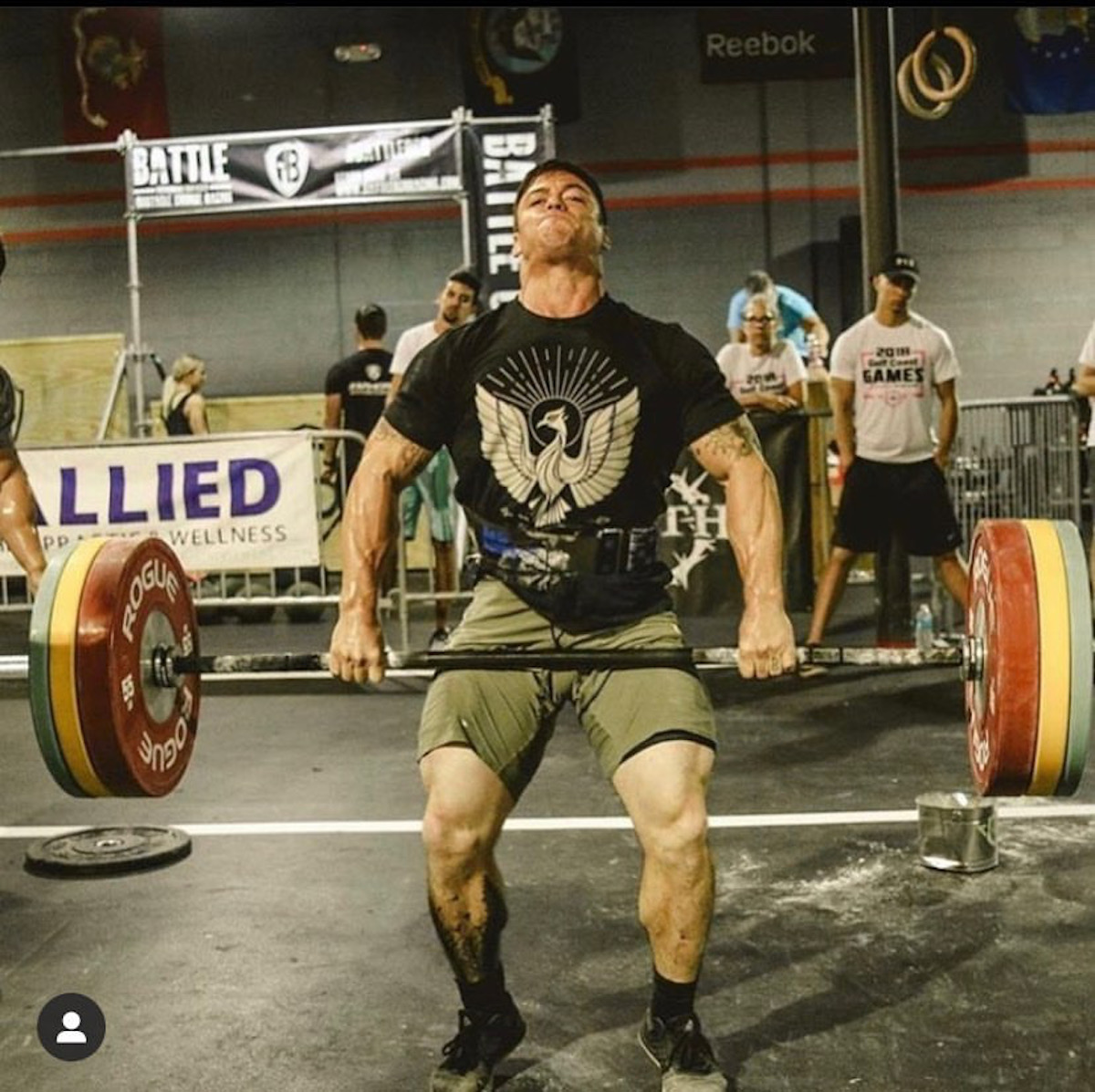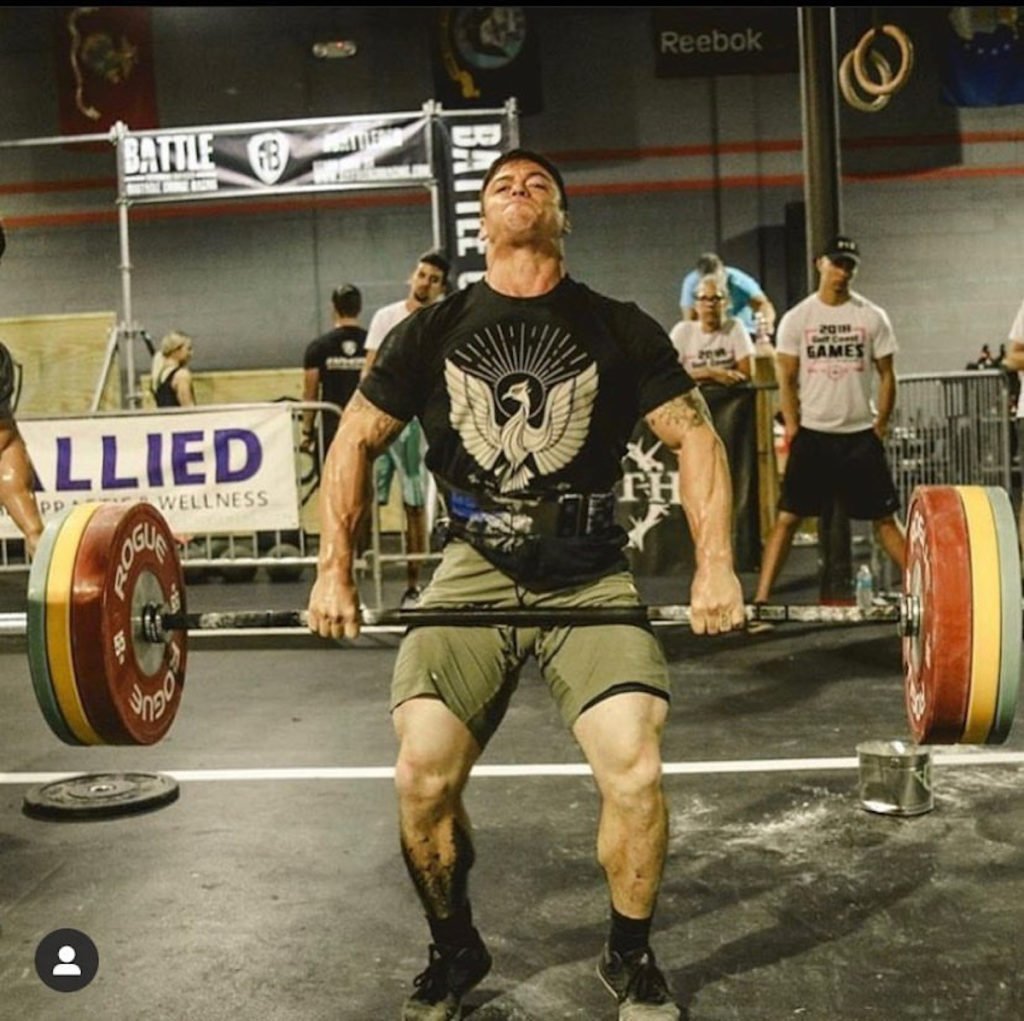 Q & A with Scott Tetlow
BarBend What does a day in your life look like?
Tetlow: "I wake up at 3:35 a.m., drink my coffee, cook breakfast and lunch. I'm in the gym starting my first session at 5 a.m., (which) lasts an hour and a half. Activation and a metabolic conditioning first. Then work. At lunch I do all my strength training last anywhere from one-and-a-half to two hours, then I eat lunch and go back to work. Finally, I come home, hang out with the family for a little bit then hit another metabolic conditioning workout that lasts 10 to 15 minutes. I save my shorter workouts for the evening so I can maximize family time in the afternoon. After that, some nights I cook dinner for the family and hangout. In bed somewhere between 9 and 10 p.m.
It must be a bitter sweet experience considering how it has all gone down the the virus?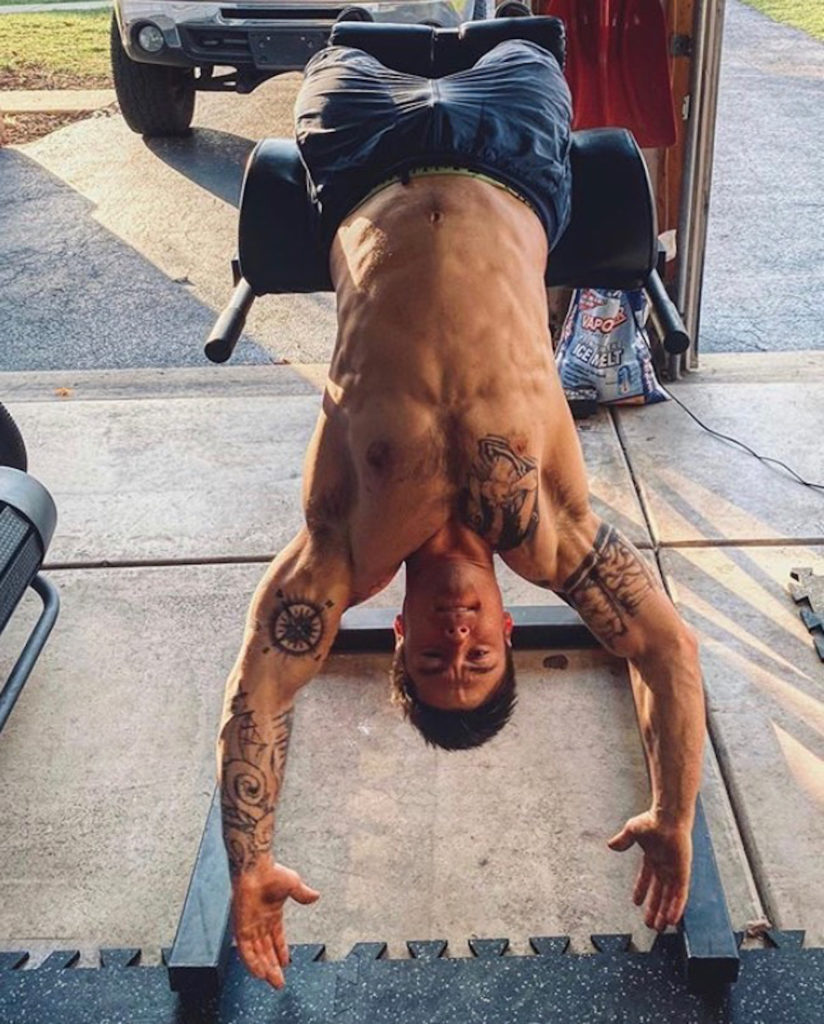 Tetlow: "I personally didn't think the Games were going to happen, so I wasn't getting my hopes up and I'm still not because they could still cancel it at any moment. If the Games got postponed till 2021, then I would give it another go then. I (have been) telling myself if I did it once, I can do it again. At the end of the day CrossFit is not my job. It is a very passionate hobby of mine. I still come home to my amazing family and I have a career outside of working out. Life will continue and I wasn't about to let this ordeal distract me."
How are you feeling about them being in the Aromas without the thousands of spectators as per usual? Does this make the experience less exciting or not?
Tetlow: "To me it does not matter. I don't need spectators to help push me. I train by myself and one pushes me better than I do. It is not about being in the center of the spotlight. It is about accomplishing something and following through and giving everything I have."
Do you have a home gym? What has your preparation looked like in terms of where you have been training, what you have been training with etc?
Tetlow: "I do have a home gym. I can do about 90% of all my programming. Training has not changed for me because I did all of my training at home before all of this. I have a ski erg, rig, an Assault bike, 425lbs of weight, rings, DBs, a sled, a homemade peg board, homemade handstand walk obstacle course, jerk blocks, climbing rope, and a 24 inch box."
Do you count your macros?
Tetlow: "I do count my macros. I try my best to follow what Connor McDonald provides me within my nutrition program. I eat roughly around 4,000 calories a day that consist of just under 400g of carbs, 185g of protein, and 120g of fat."
If you had to have the same dinner every day for the rest of your life, what would it be?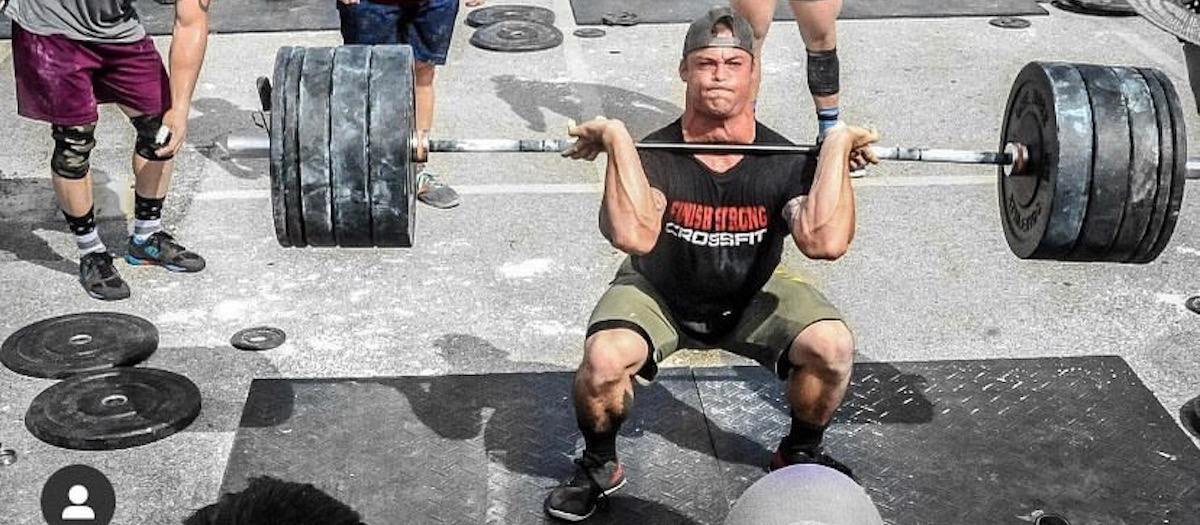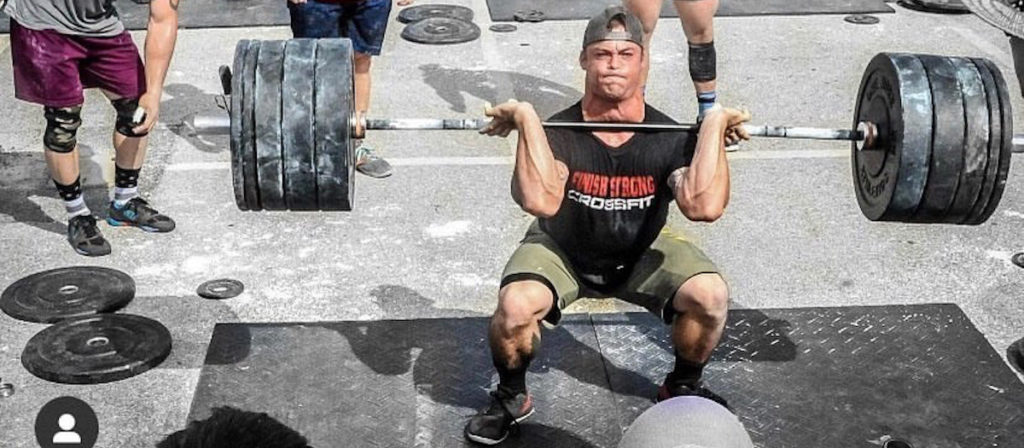 Tetlow: "BBQ no doubt. Pulled pork or brisket layered in BBQ sauce with some sweet potatoes and coleslaw. Pretty sure I have eaten that for breakfast too."
How many hours of sleep do you strive to get each day?
Tetlow: "Getting over 6 hours of sleep a night is a great night for me. Typically I get around 5.5 to 6 hours. Not the best I know, but it is what I'm used to."
Who is your coach?
Tetlow: "I follow the Comptrain programming. I do not have a specific coach. All the modifications I make are what I know I need work on. I do not have an individual program specifically for me."
Do you work with anyone else, like a nutritionist or mental coach?
Tetlow: "My nutrition coach is Connor McDonald. Since I've started working with him my energy and workout motivation has increased. My mental coach is me. It's what I am telling myself in between the ears."
What are your goals heading into the Games this summer?
Tetlow: "I am going there to win. That is the goal just as anyone else's is."
Images courtesy Scott Tetlow