When Heather Pivoras arrived at CrossFit Murray in Kentucky seven years ago, she was down and out.
"I was in an abusive relationship. My self-esteem was at an all-time low. I had a hard time looking in the mirror," said Pivoras, now 40 years old. "I didn't like myself and I hated my body."
Despite the way Pivoras felt about herself, Coach Angie McCord saw Pivoras as a strong woman committed to changing the way she felt about herself.
"She came in and really wanted to set a better example for her children by following a healthier lifestyle" said McCord, who is also a Precision Nutrition coach. "Right from the start, she was so coachable. I'll say, 'OK Heather, this is what I need you to do this week, and this is how I want you to approach the workout, and she does. If I told her she needed to run through a brick wall, she would."

This willingness to be coached has played a big role in Pivoras' success in the last seven years. Though she isn't sure how much she weighed at her heaviest, she thinks she was close to 250 lb. at one point. But she does know that since starting CrossFit, she has lost 70 pounds and currently weighs 140 lb. Twenty of those pounds she lost in the last year after she reached out to McCord for one-on-one nutrition counseling.
Specifically, the two sat down together and came up with a plan for Pivoras to start counting her macronutrients, which has been a game changer, Pivoras said.
"The changes I have seen my body go through (in this past year) have amazed me, and my workout performance is better than ever. I'm in a deficit, yet still eating to fuel my workouts," she said.
Today, Pivoras continues to check in with McCord each week.
"Just to reassess and adjust based on how her body's responding," McCord said. "She's in the final five pounds of weight loss. That being said, it's not really about the scale anymore. It's about her performance and how her clothes fit."
For McCord, nothing is more rewarding as a coach than watching a transformation like Pivoras'.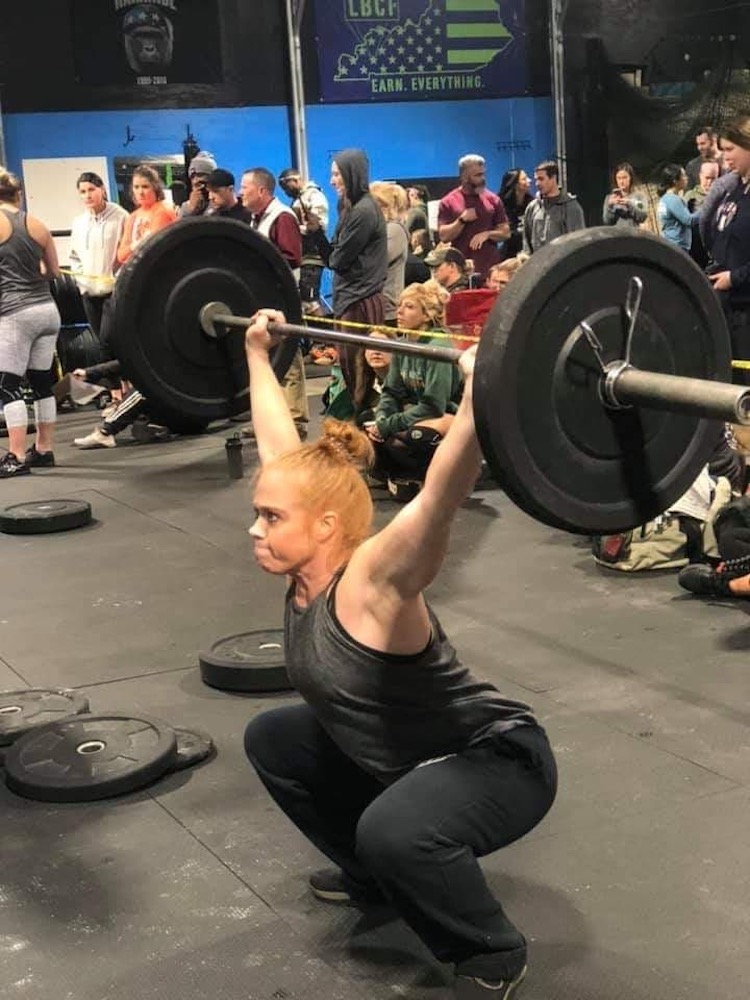 "She sends me pictures of her in a sports bra and shorts and says, 'Hey, I can't believe I look like this,'" McCord said, adding that it has been especially rewarding to watch Pivoras start to guide others on their journeys.
"She has blossomed so much, and now she's sharing her knowledge with others. It's amazing to see," McCord said.
Though Pivoras is the one who has put in the hard work in the last seven years, she is quick to recognize how her CrossFit community deserves some credit, too.
"The community has been some of the best therapy for me. The love and support I receive from (this) place has been an integral piece of the puzzle. CrossFit (has been) my first experience with the mentality that strong is beautiful and skinny isn't the goal," Pivoras said.
Specifically, Pivoras credits McCord.
"She has been a huge part of my journey. She sets the example and holds me accountable. She's the most positive and encouraging human being I've ever met and is one million percent genuine," Pivoras said.
Though the two started out as having a coach-client relationship, today their bond goes well beyond that.
"She's also my teacher, mentor, encourager and friend," Pivoras said.
McCord added: "We have a really close coach-client bond, but we have also become really good friends.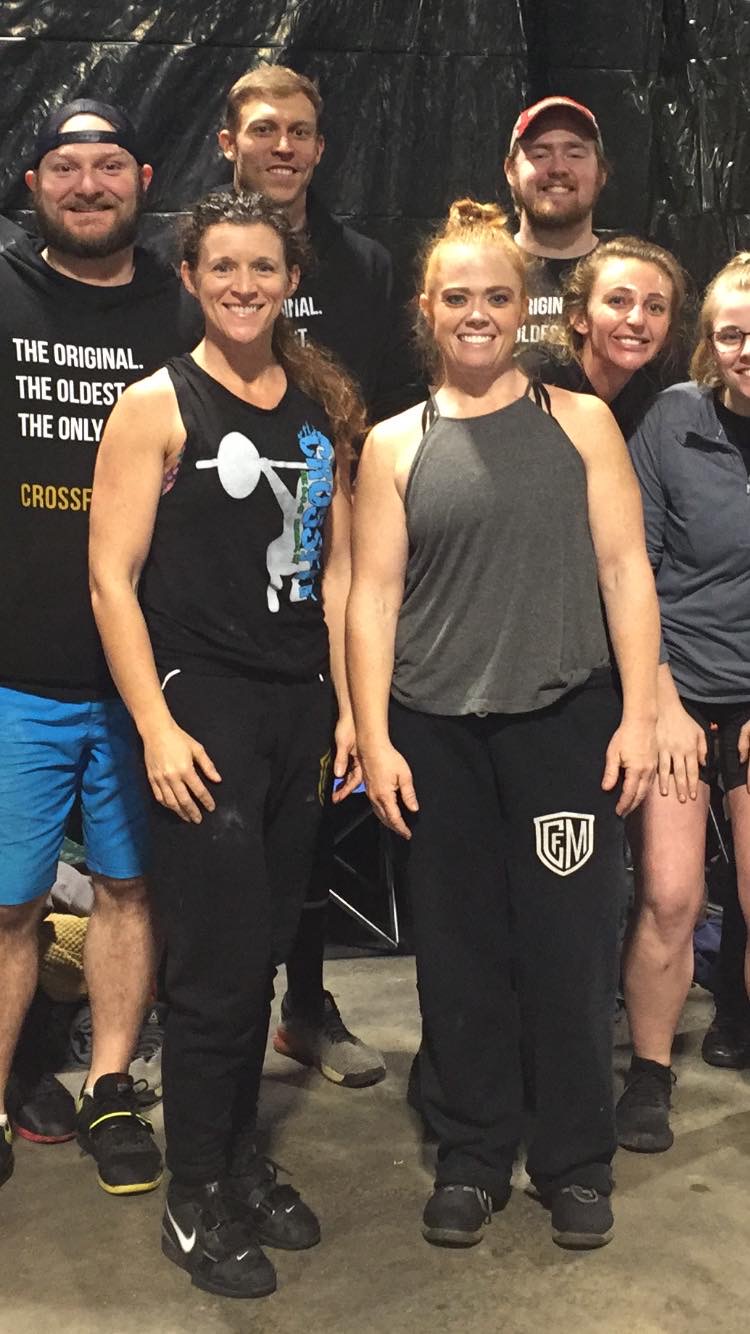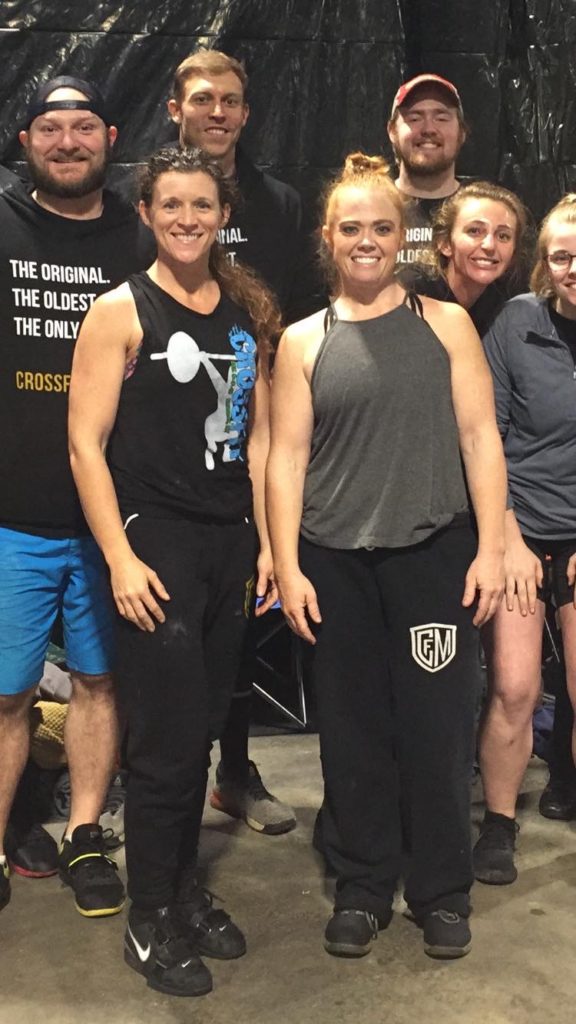 Recently, the two even paired up and competed together in a local competition. It took some coercing, but eventually Pivoras agreed.
"She was scared, and I looked at her and was like, 'You can do this,' and it was like she saw that her coach thought she could do it, and she started to believe she could do it," McCord said.
Believing in herself has been one of the biggest contributing factors to her transformation, and it hasn't always been easy, Pivoras said.
"Not everyone in my life understands my decision to get healthy, or my level of commitment," she said. "I decline many dinner invitations. But to me, it's worth the sacrifice. It's a lifestyle change that no longer makes food the center of things."
Not everyone understands her commitment, but the people who matter do. Like McCord, and Pivoras' son, daughter and son's fiancé, who all now train at CrossFit Murray alongside Pivoras.
"There's a whole clan of them now. It's awesome," McCord said.
Clients like Pivoras are the reason McCord got into coaching and the reason she is still coaching, she said.
"There are always going to be the clients who come in and check the fitness box for the day. They're happy as can be just to be there and workout and that's great," she said.
McCord added: "But as a coach, I don't want to just give someone a place to lift weights. I want to be part of their journey, like I have been with Heather. That's the most rewarding thing in the world."
Photos courtesy Angie McCord