We receive free products and receive commissions through our links. See
disclosures page
.
Hookgrip is a popular photography and video brand in the world of Olympic weightlifting, and they've emerged on the supportive gear scene offering knee sleeves (non-neoprene and neoprene alike), weightlifting belts and wraps, singlets, apparel, and more. I was excited to give their knee sleeves a try and put them to the test during my training.
In this article, we are reviewing the Hookgrip Knee Sleeves 2.0.
Click HERE to purchase the Hookgrip Knee Sleeves 2.0.
Stability
The Hookgrip 2.0 knee sleeves offer very little stability, which is clearly stated in their website's description. Hookgrip states that, "the primary reason for wearing these knee sleeves is to help keep your knees warm, they do not provide much knee support like a knee wrap (or thick knee sleeves) would."
[Check out our best knee sleeves round-up for our top knee sleeve picks]
That said, I did find these sleeves to do a good job of providing some stability to the knee, similar to a light wrap or other knee sleeve that offers just enough feedback to stay stable during higher rep and more voluminous movements. On the other hand, I did not rely on them to provide great stability and support during more explosive movements (cleans and snatches) or heavier squats and pulls.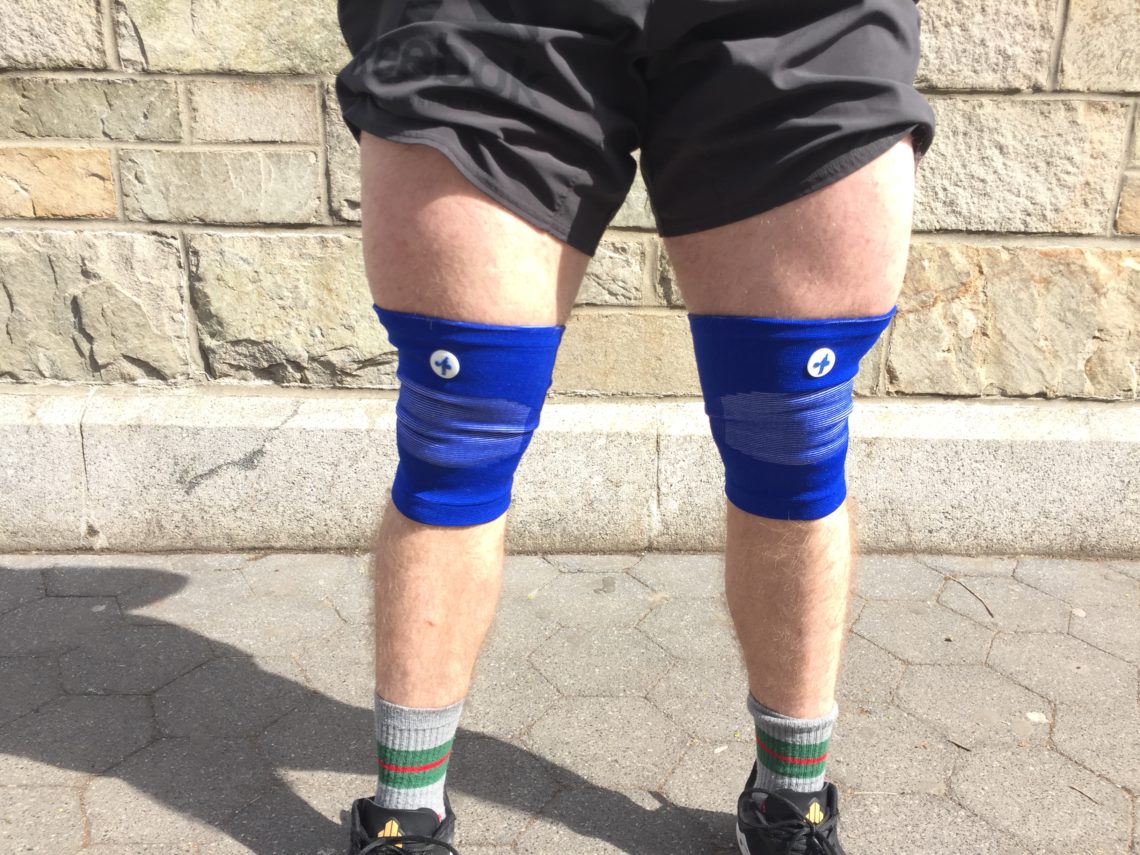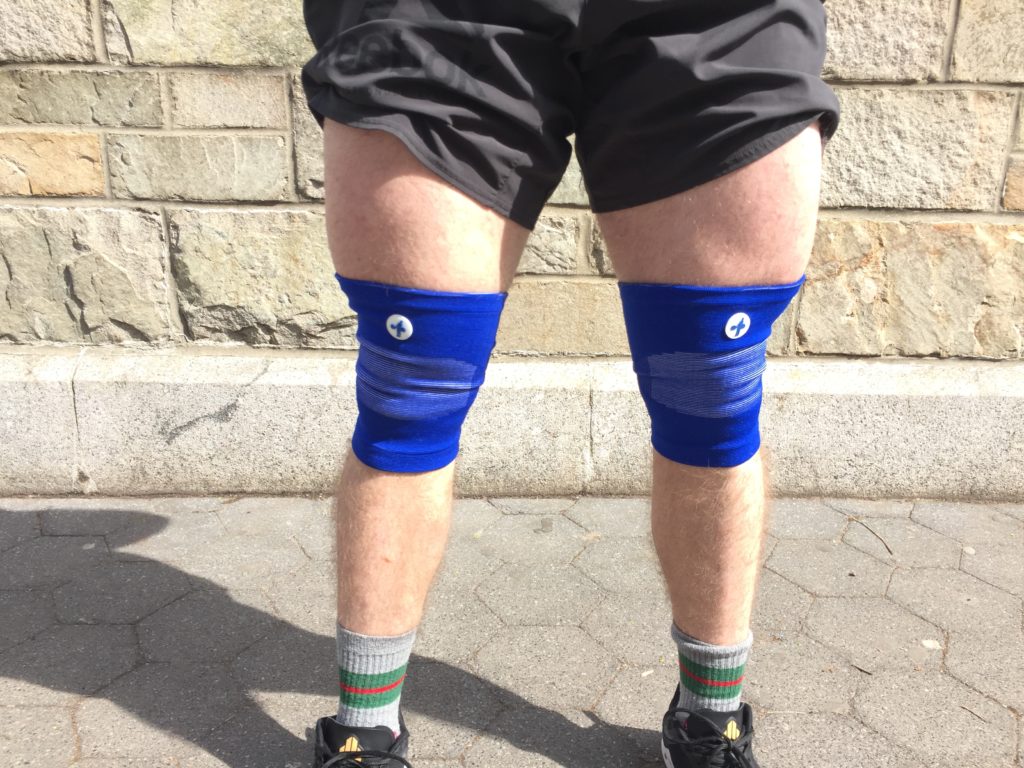 Personally, I found these sleeves to generally offer what Hookgrip states on their site. They do provide great warmth to the knee joint and surrounding area, with minimal compression based support.
For lifters who are used to no sleeve training and/or are looking for more joint warmth rather than knee support (often I find is the case with me unless I'm training with 90%+ loading), these could be a good low cost (see pricing) alternative.
For lifters looking for more rigidity and compression based support, you may want to look elsewhere.
[Buy the Hookgrip Knee Sleeves 2.0 for the best price on Rogue Fitness.]
Comfort and Fit
The sleeves come in a wide array of designs, colors, and patterns, and are constructed of a blended, flexible, and soft material (55% nylon, 35% rubber, 10% spandex).
The Hookgrip 2.0 knee sleeves fit snug and were comfortable on the skin. The material and tight fit allowed them to stay in place, however there was some sliding and need for readjusting during sweatier, more movement based sessions. The sleeves contoured the knees well, allowing for free movement, and were very lightweight and flexible.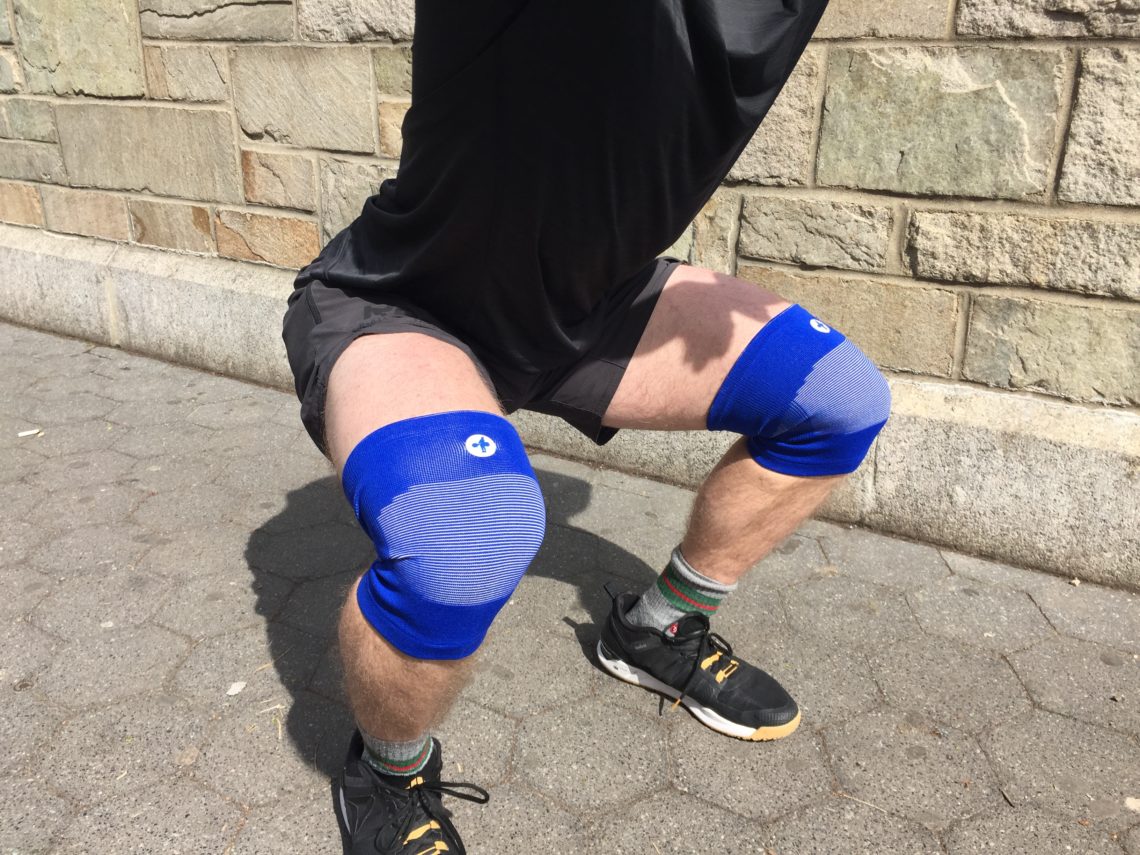 Personally, I found these sleeves to be very flexible and comfortable but did lack a good deal of support since they are made with low compression based material (non-neoprene).
Lifters looking for general warmth and light support may find these very comfortable, however lifters looking for more support during heavy squats, cleans, and maximally loaded movements may want to opt for a higher compression based knee sleeve.
Material
The Hookgrip 2.0 sleeves are comprised of nylon, rubber, and spandex, making them extremely soft, flexible, and lightweight. They moved well during workouts, and had minimal sliding (except during sweatier and more squat patterning sessions), which made it very convenient for faster workouts or during general movement days.
Personally, having sleeves that are comfortable, washable, and odor resistant are key factors for me. Despite the lack of support (as stated above and clearly address on Hookgrip's description), I found the material to generally hold up well and be comfortable for most of my training, as I often train with no knee sleeves. 
Seeing that they are not comprised of neoprene, the material itself felt lightweight and flexible, however it did lack a good amount of rigidity which is a big drawback for lifters looking for a stiffer, more compression based material to add pounds and bounce to their squats.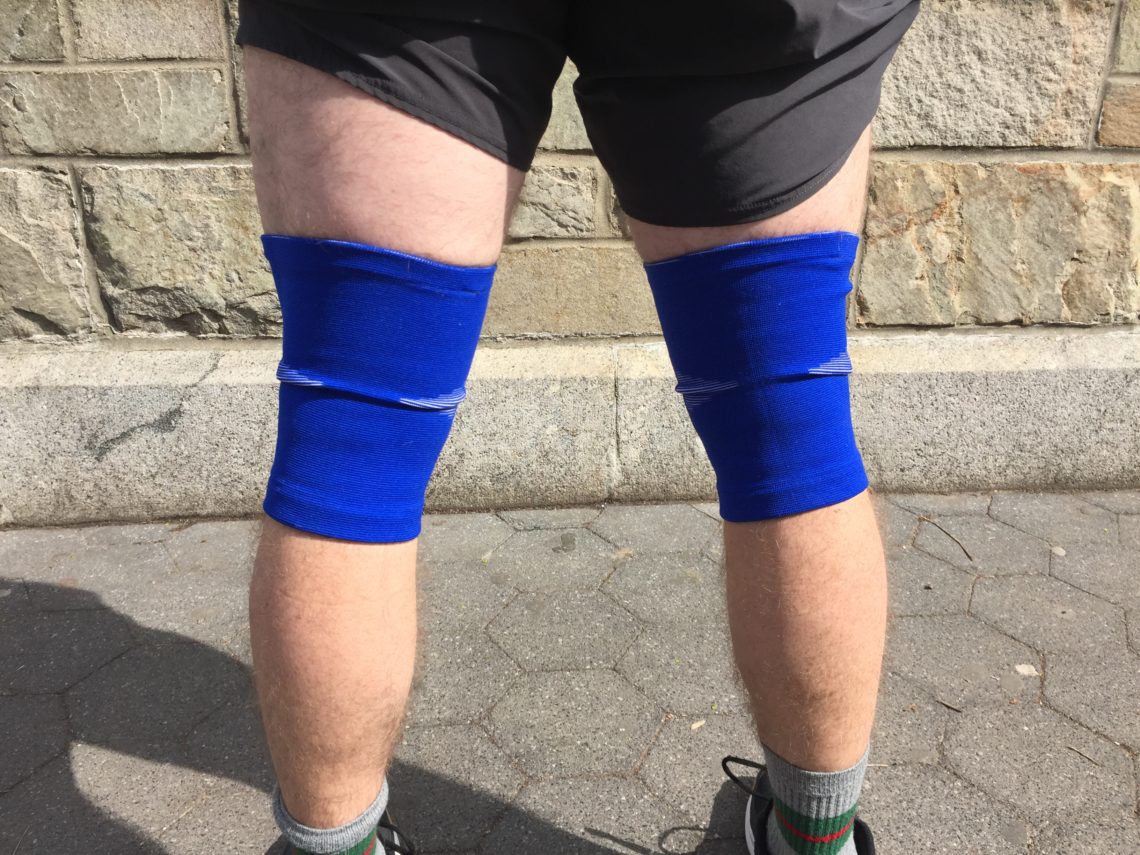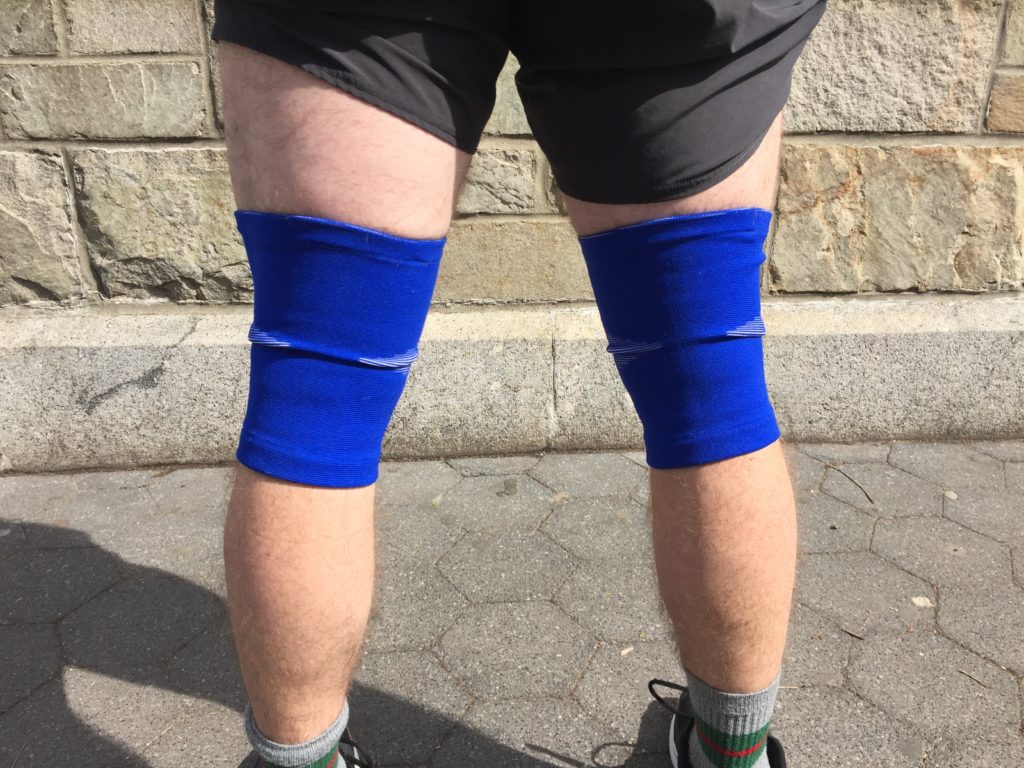 Durability
From my experiences with the sleeves, they have withstood heavy squat sessions, sweaty metabolic circuits, and two-a-days. The warmth and light compression properties of the sleeves are constant throughout stationary movements (squats, deadlifts, etc) as well as more dynamic and explosive activities (weightlifting, WODs, biking). There are no visible signs of breakdown of the sleeves, especially since there are no seams, making it a very durable piece of equipment.
It is important to note that while I do feel these can withstand many training sessions, the durability may be questionable when training with heavier loads as they are not intended for joint support, potentially making them less resistant to wear and tear for more serious lifters.
Price
Hookgrip sells the sleeves in a pair for $14.00, which make them one of the least expensive knee supports  on the market. The drop in price most likely reflects the lack of supportive compression as seen in neoprene versions, however they did perform well provided the low price point.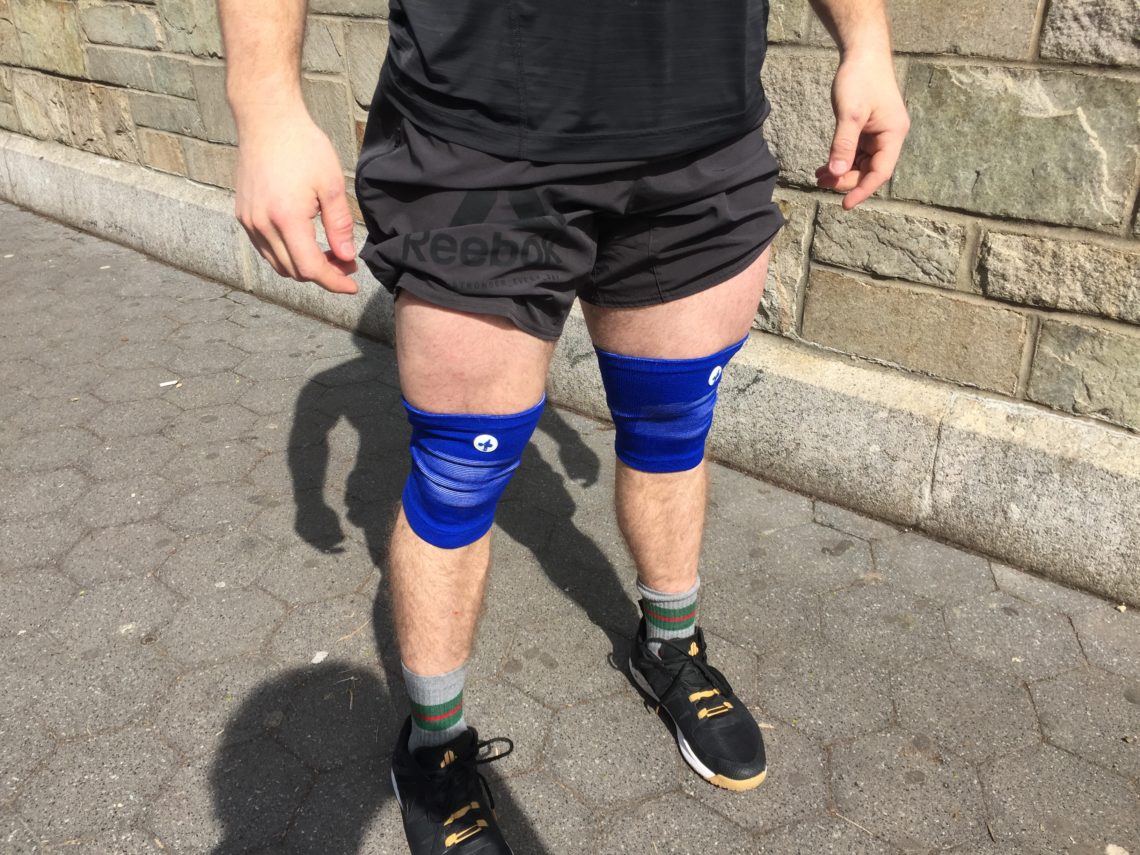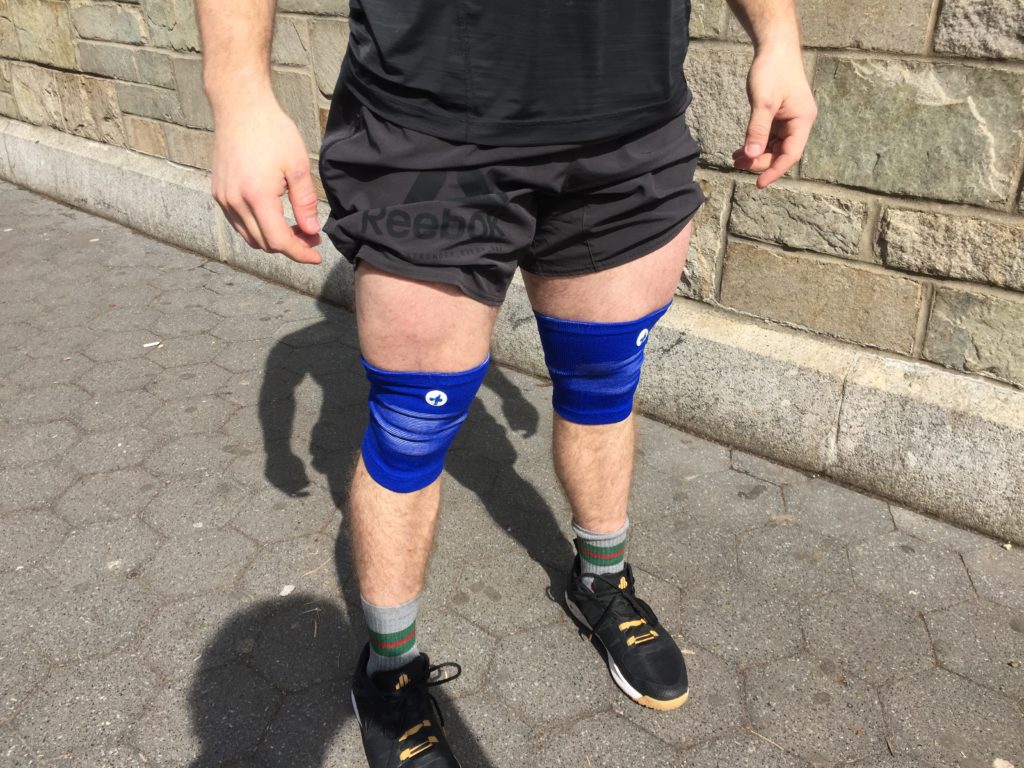 Final Thoughts
While these sleeves were not as supportive as other sleeves due to the material construction, Hookgrip made it clear on their website that these tri-blend, super soft, flexible, and lightweight knee sleeves were made for joint warmth and lightweight support. Lifters looking for a very rigid and stiff supportive sleeve most likely will find these to offer little support, however for others who are looking for something to start and/or complement their sleeveless training, this may be a cheap and inexpensive option.
I personally found these knee sleeves to provide me with joint warmth and flexibility, though they lacked the structural support I want in competition and heavier loading.