Hookgrip is a popular weightlifting media brand known for their photography and videography, and has also been producing weightlifting apparel and supportive gear. In an earlier article, we reviewed the knee sleeve 2.0 (non-neoprene) by Hookgrip, which were more for joint warmth and light compression, rather than maximal support. In this article I'm reviewing the Hookgrip 2.0 neoprene 7mm knee sleeves.
The Hookgrip 2.0 neoprene 7mm knee sleeves are the actual second version produced by Hookgrip. According to Hookgrip, their first version didn't meet their expectations, leading them to make a more durable and supportive sleeve.
After receiving the neoprene knee sleeves by Hookgrip, and hearing about their commitment to make a durable, supportive knee sleeve, I was eager to put them to the test and share me feedback and experiences on them.


[Check out our best knee sleeves round-up for our top knee sleeve picks]
Stability
The Hookgrip neoprene knee sleeves 2.0 are standard thickness for most recreational and competitive power, strength, and fitness athletes, which offers a nice balance between stiffness and support with movement and flexibility.

When compared to other 7mm knee sleeves on the market, these knee sleeves didn't stand out too much. To me, they were a no frills sleeve. The sleeves themselves were supportive, much like many other sleeves on the market, with good compression and flexibility. I felt good support during squats and weightlifting as I would expect from any pair of knee sleeves. The balance between support and flexibility was good, and at no time did I personally feel I wanted more support and/or wished for a less flexible sleeve.
Due to the balanced nature of the sleeves, some lifters who have tried neoprene sleeves before and are looking for a more supportive and or lightweight/flexible sleeve, these may not be the best option, as they do not really go in one direction more than the other. I have found the sleeves to offer middle of the road support and flexibility, which may also be what some lifters opt for.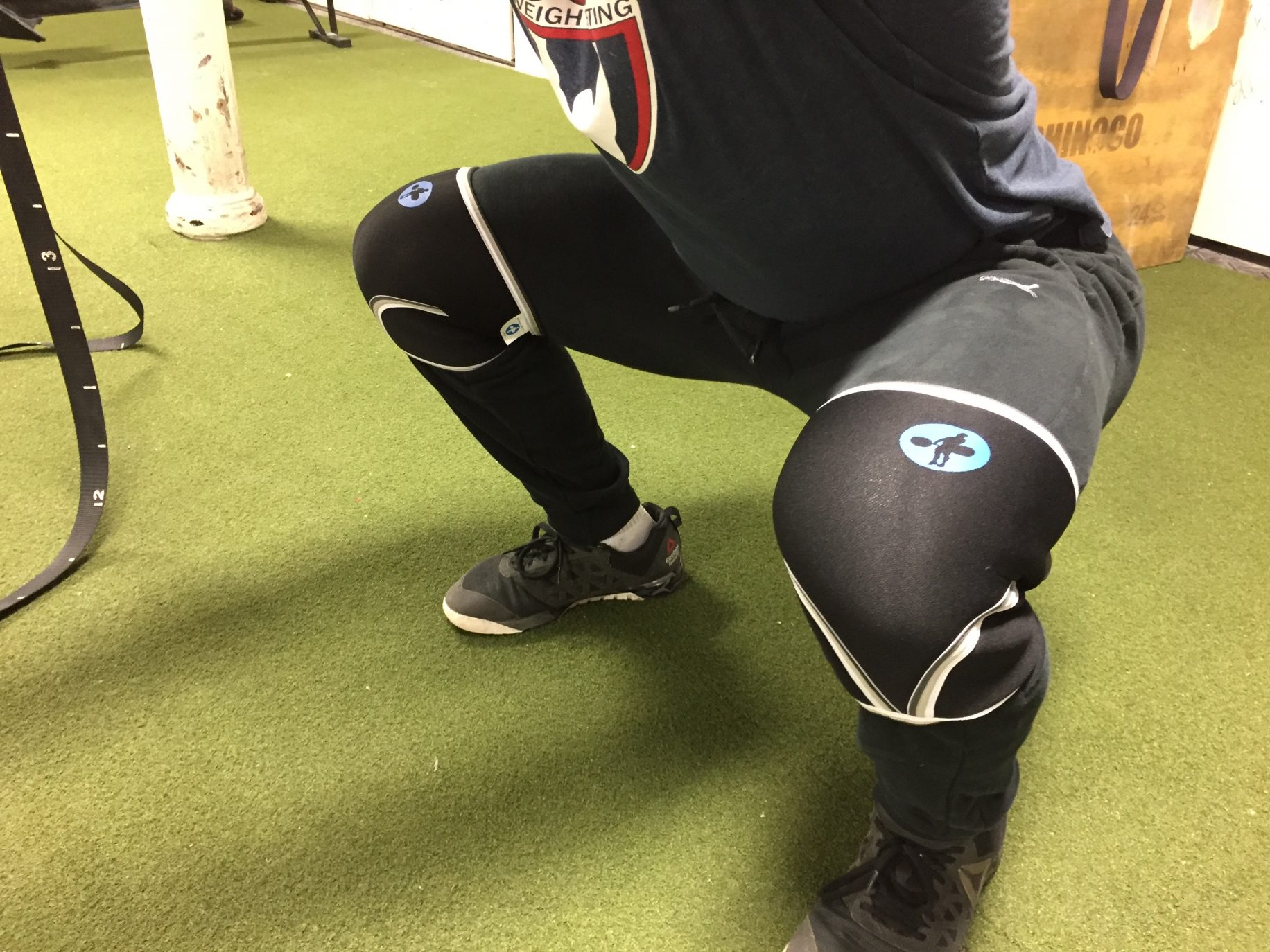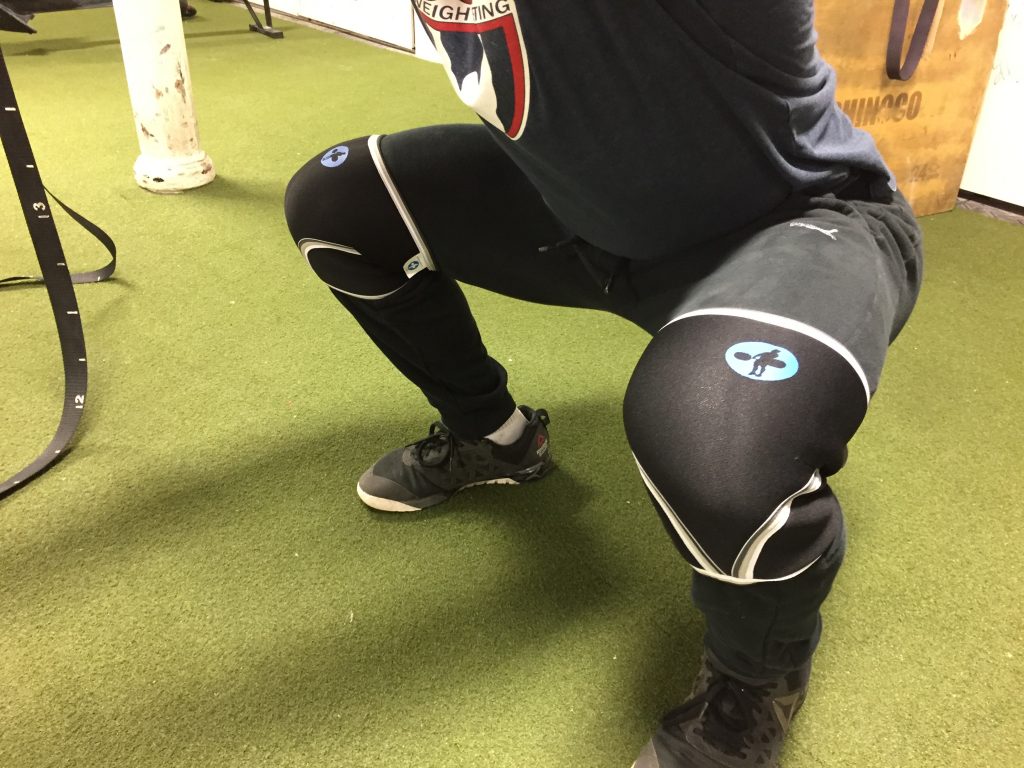 Lifters who may be more stationary in their training and competition, and/or are looking specifically for a more rigid knee sleeve, I feel there are other knee sleeves in this category that may be a better option. For lifters who want a lightweight, less compression based sleeve, this may also not be the best option. However, lifters who want a middle of the road sleeve that offers good supper and flexibility, these could be a good fit.

Comfort and Fit
The knee sleeves sizing was comparable to other 7mm knee sleeves that I have reviewed as well as trained/competed in (see the video for my complete measurement and sizing breakdowns).

The sleeves offered a tapered fit, with strong sticking and soft material; a highly appreciate upgrade from their first run at the neoprene version. The fit was snug, however I found them pretty easy to slide on and take off, with or without pants underneath.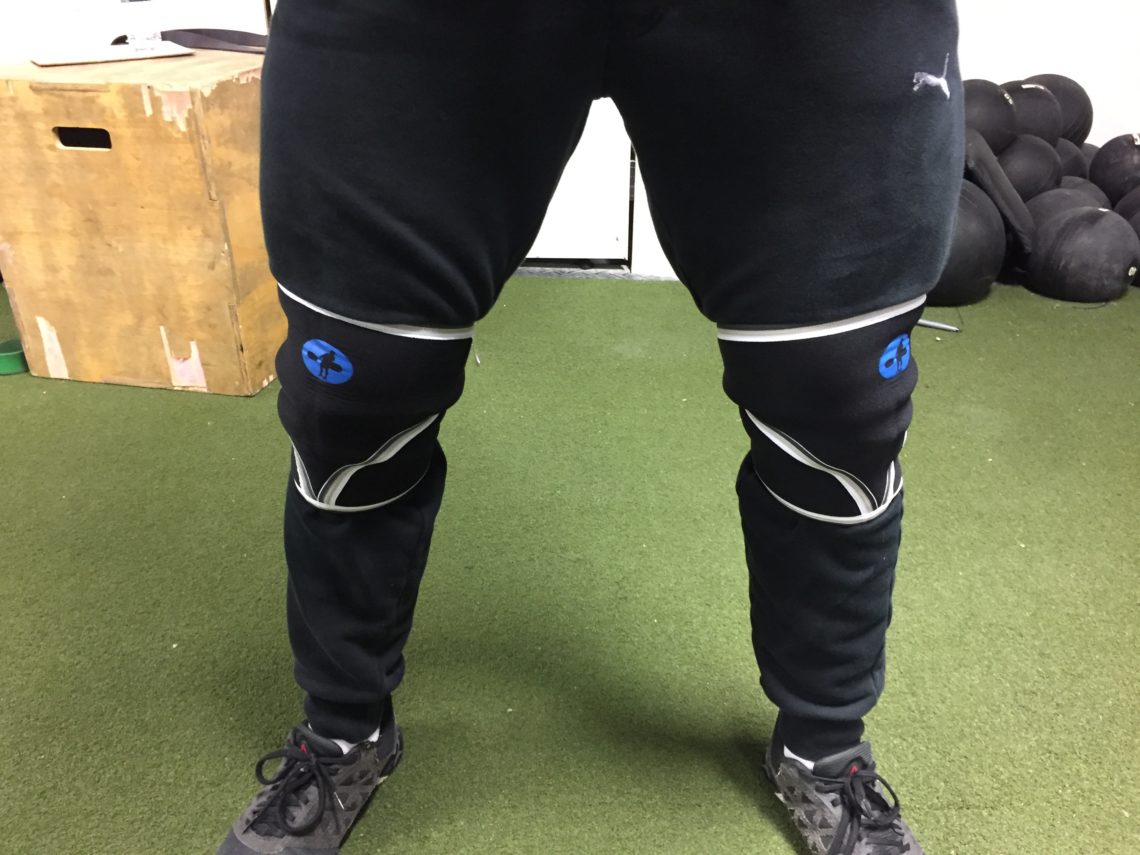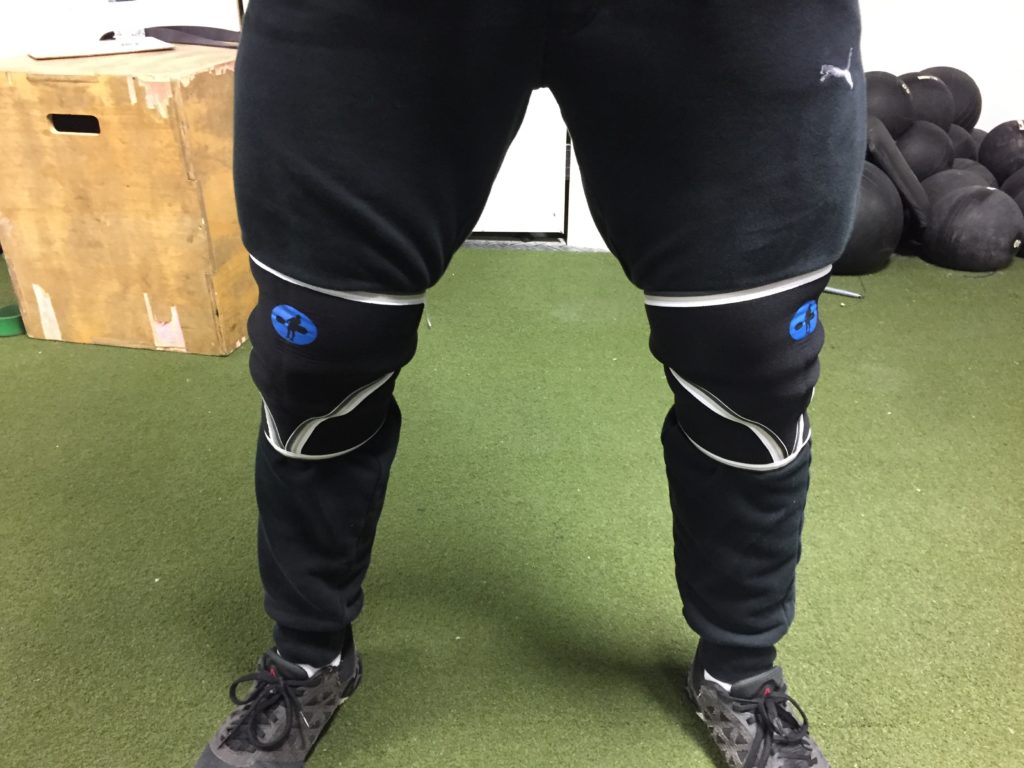 The sleeve itself was slightly on the short side, which I noticed a little more sliding and having to readjust between sets after moving around in. The compression was ample for most lifters, however, as stated above in the stability section, may not be the fit one is looking for (either too much or vice versa).

I did find that these sleeves kept my knees warm while still allowing for some pretty fast paced and explosive movements. For lifters, like me, who are doing more full range movements such as squats and Olympic lifting, you may find a elite more sliding of the sleeves which may or may not be something to consider.
Material
These neoprene knee sleeves are the second edition of neoprene knee sleeves from Hookgrip to be produced, however the first edition never made it to retail due to not meeting their expectations.
These version, the 2.0s, are made of a soft material that has a rigid feel yet maintains some flexibility. The seams and stitching are reinforced, and have a nice contorted design to facilitate full range of motion movement.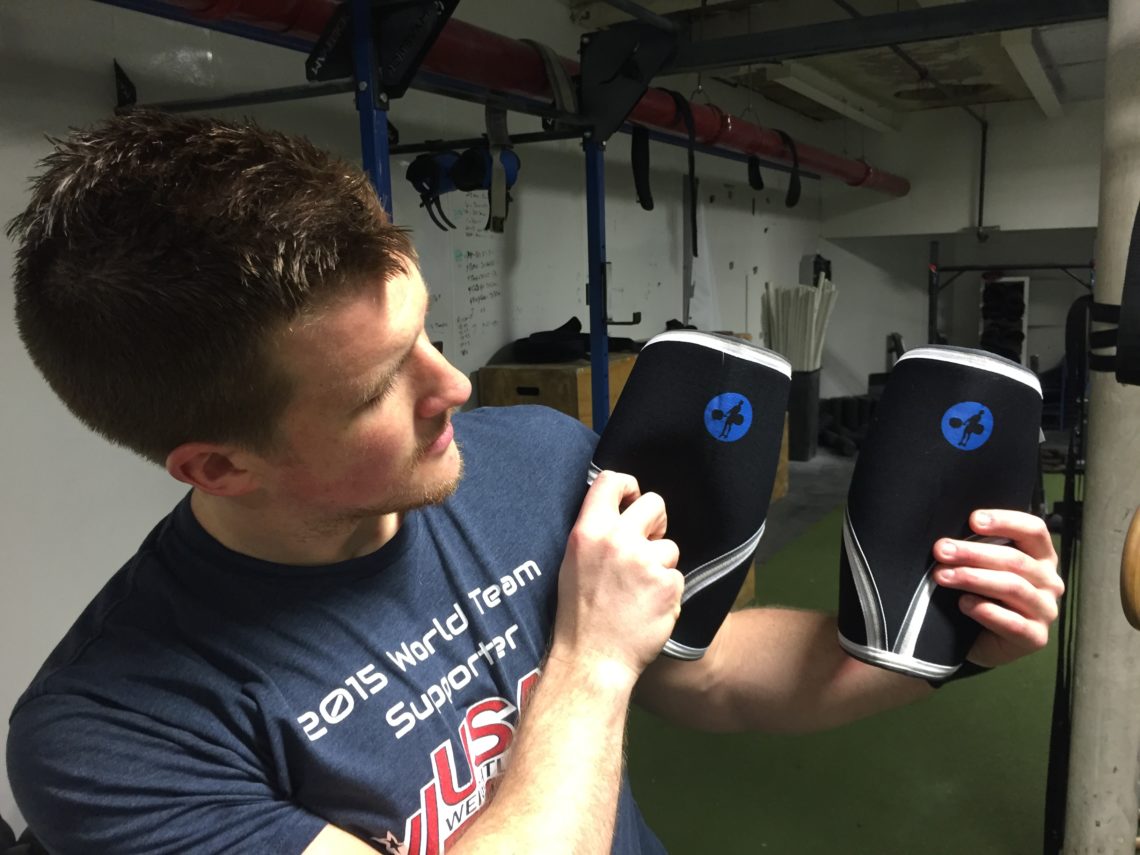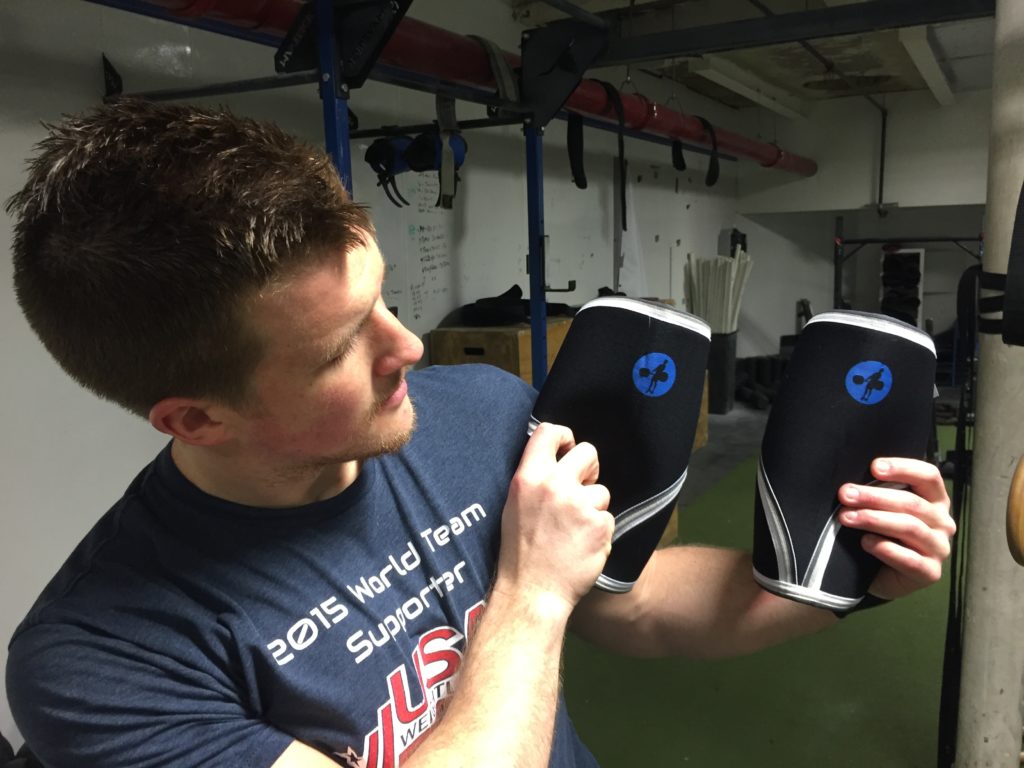 Durability
These sleeves do feel and look durable enough to stand up to most general fitness and beginner/intermediate lifter needs. The material is similar to other 7mm sleeves, and the seams felt sturdy and reinforced, a must have for heavy squats, fast-paced WODs, and most strengths and power movements.
Price
The Hookgrip neoprene knee sleeves 2.0 are sold as either singles ($20.00 per single sleeve) or as a pair ($35.00 for two sleeves). Comparatively, these sleeves are one of the least expensive 7mm knee sleeves on the market and offer good support and flexibility when compared with other sleeves. The price point could be a draw for lifters looking for their first pair of sleeves and/or lifters looking for a balanced, good fitting sleeve to do most training in.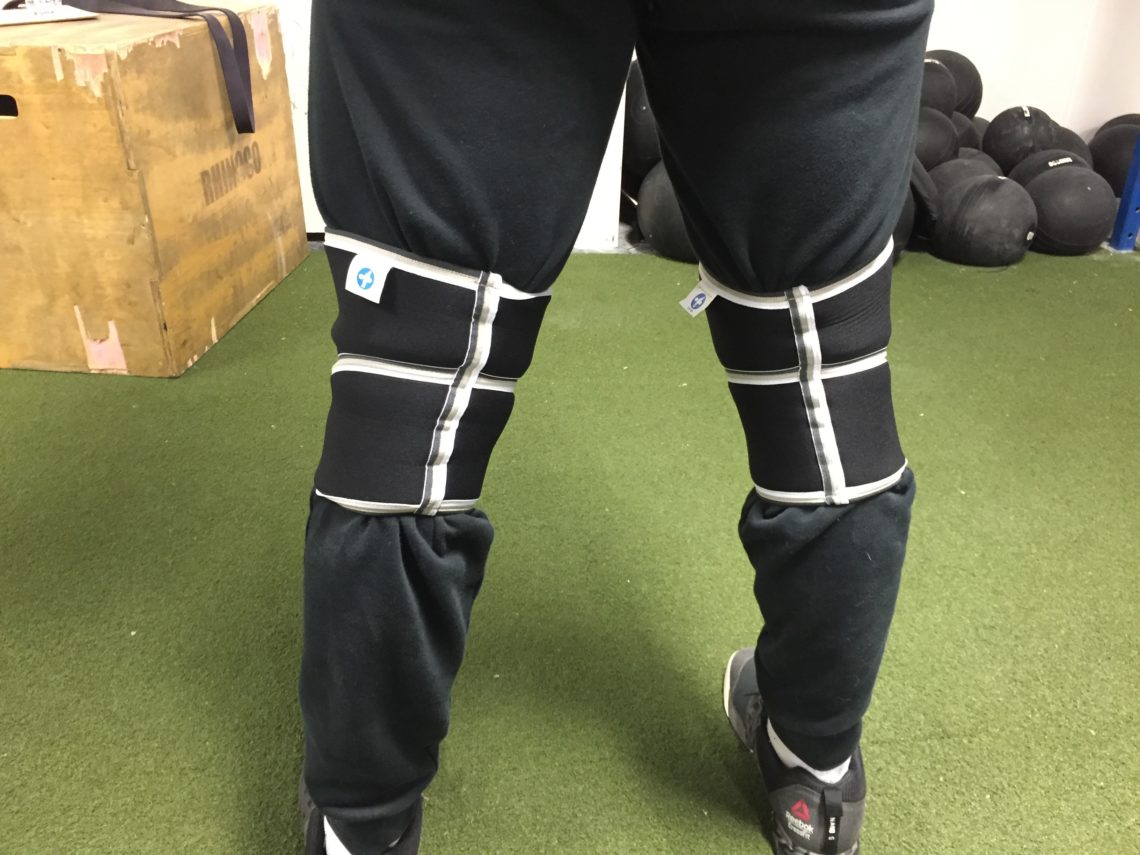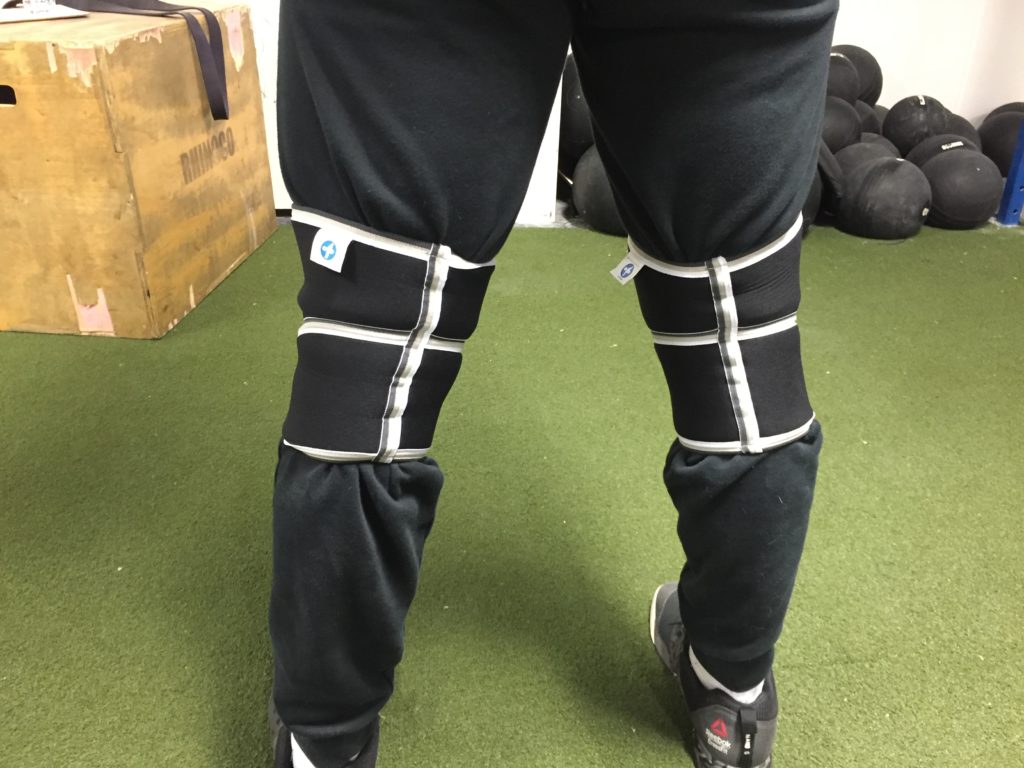 Final Thoughts
Personally, I found these sleeves to offer good support and flexibility, although no attribute sticks out as something I would say it was best at (high support or flexibility of sleeve). The material and fit was comfortable, with a good stability factor after reworking the previous version to include reinforced seams and better material.
Quite possibly the best thing about these sleeve is the price, as they are one of the least expensive 7mm knee neoprene sleeves the that offer good support and flexibility on the market. These sleeves could be a good option for lifters looking for their first pair of neoprene sleeve, as they offer a good balance of support and movement. For lifters who are looking for more structured support and/or a lightweight, light compression sleeve, these may not be the best option, as they offer a balanced sleeve rather than a sleeve know for one over the other.