On Nov. 11-15, 2020, 25 of the strongest men in the world gather in Bradenton, FL to compete in the 43rd edition of the SBD World's Strongest Man (WSM) Championship. The event will not allow in-person attendance due to the ongoing COVID-19 global pandemic. The competition details are as follows:
When: Nov. 11-15, 2020.
Where: Holmes Beach on Anna Maria Island in Bradenton, FL.
Competition Schedule:
• Qualifying Rounds: Nov. 11-12, 2020 (25 athletes competing).
• Finals: Nov. 14-15, 2020 (10 athletes competing).
Who's Competing: BarBend had the exclusive announcement of the 2020 World's Strongest Man Roster.
How To Watch the World's Strongest Man
For the first time ever, WSM will offer daily, behind-the-scenes access to the competition on a live broadcast that will be available exclusively on Facebook. "World's Strongest Man: Live from Bradenton" will stream live every day at 4:30 p.m. EST from Nov. 10-15, 2020. The live show will be hosted by former BarBend editor Nick English and will feature daily recaps, athlete interviews, event results and standings, and exclusive looks at the making of the event. The show will be available on the "World's Strongest Man: Live from Bradenton" Facebook event page for the price of $1.99 for the full week of coverage.
Full TV coverage of the entire 2020 World's Strongest Man Championship will be on:
• CBS and CBS Sports in the U.S. in December, with specific dates to be released.
• Channel 5 in the UK on Dec. 26, 2020.
Be sure to follow along on BarBend.com. We'll be keeping you up to date on the latest competition news and results.
[Related: World's Ultimate Strongman Announces 2021 Qualified Athletes.]
Who to Watch in the 2020 WSM
There are 25 competitors duking it out in this year's WSM competition. Some are rookies, and some are seasoned vets. Here are three athletes that you should keep your eye on.
Brian Shaw
With Martins Licis out due to injury and Hafthor Bjornsson and Eddie Hall not competing this year, Brian Shaw will be a favorite to win his record-tying fifth WSM title (Mariusz Pudzianowski also has five). It would be his first title since 2016. Shaw is already a WSM Hall of Famer but this title would put him in the conversation of greatest all-time.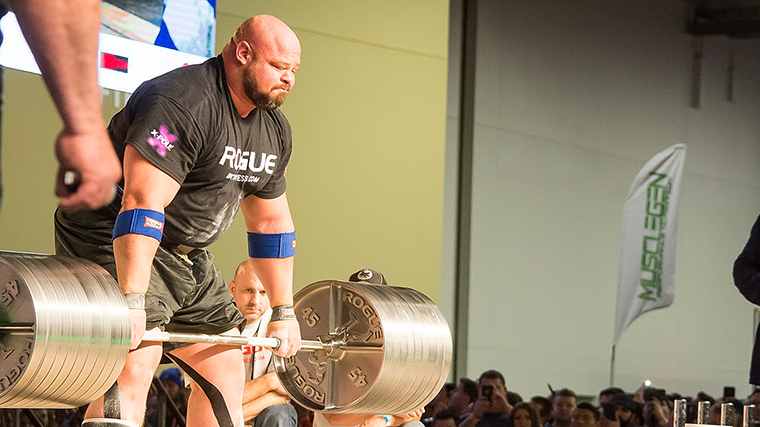 Shaw will be hosting his own Strongman competition, the Shaw Classic, at his home gym in Colorado on Dec. 12, 2020. If Shaw is able to win his fifth WSM title, he'll definitely look to ride that success into December to take home the title at the Shaw Classic on his home turf.
Mateusz Kieliszkowski
The Polish Titan has a legitimate shot at his first World's Strongest Man title this year. Kieliszkowski finished second in all three of the major strongman competitions in 2019 (World's Strongest Man, Europe's Strongest Man, and the Arnold Strongman Classic) and came first at the 2019 World's Ultimate Strongman. He also came second in WSM in 2018, could this be the year he makes the jump to the top of the podium?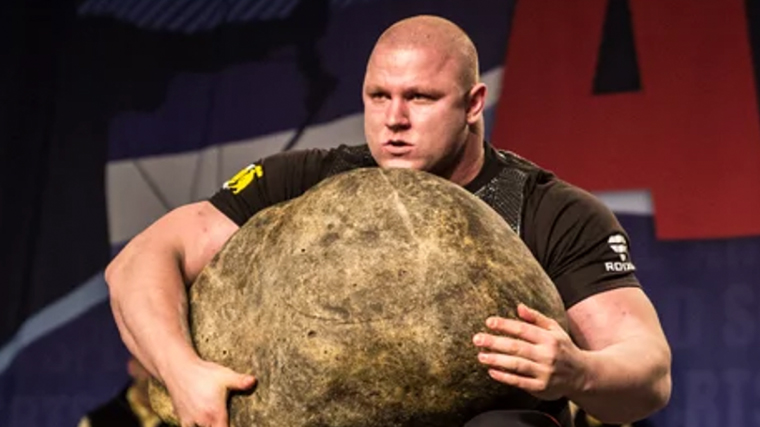 Kieliszkowski is known for his prodigious pressing abilities. He broke the Cyr Dumbbell World Record at the 2020 Arnold Strongman Classic, a lift that is definitely worth another watch.
Luke Richardson
Luke Richardson has really been earning his nickname "The Future" of late. He won the 2020 Europe's Strongest Man at only 23 years old, making him the youngest winner in the history of the competition. Watch out for the Brit to get on the WSM podium for the first time this year.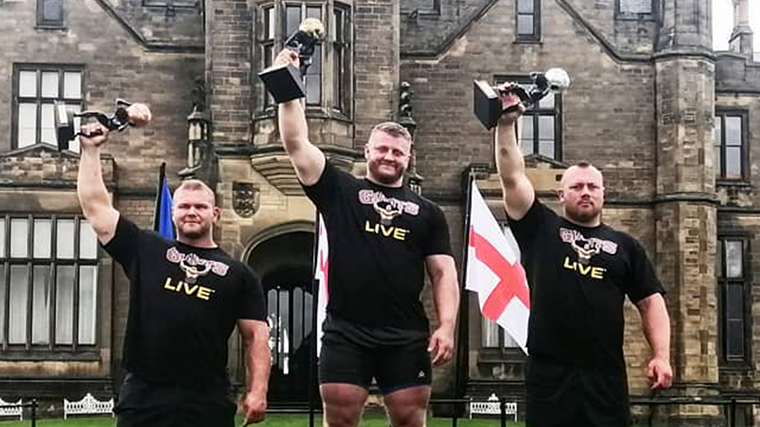 [Related: What You Need to Know About How to Increase Strength]
Richardson comes from a powerlifting background, where his biggest victory was at the 2018 Junior World Men's Classic Champion in the 120-kilogram (264-pound) class. He's also the youngest athlete to ever total over 1,000 kilograms (2,204 pounds), which he did in 2018 at the age of 21.
Featured image via The Worlds Strongest Man YouTube channel