It's not quite as recognizable a name as Reebok or Nike, but Hylete have been making a name for themselves for functional workout gear since they were founded around five years ago. Perhaps best known for their quad-blend t-shirts and their backpacks, the company has just released images of their first shoe, the "circuit cross-training" shoe, which seems squarely aimed at the functional fitness market.
So how does it compare against the likes of the Reebok Nano or the Nike Metcon? It won't be released until February next year, but we do know some interesting facts about the shoe: it has a wide toe box, Vibram outsoles, an abrasion-resistant panel on the inner sole to protect against rope climbs, and… it's convertible.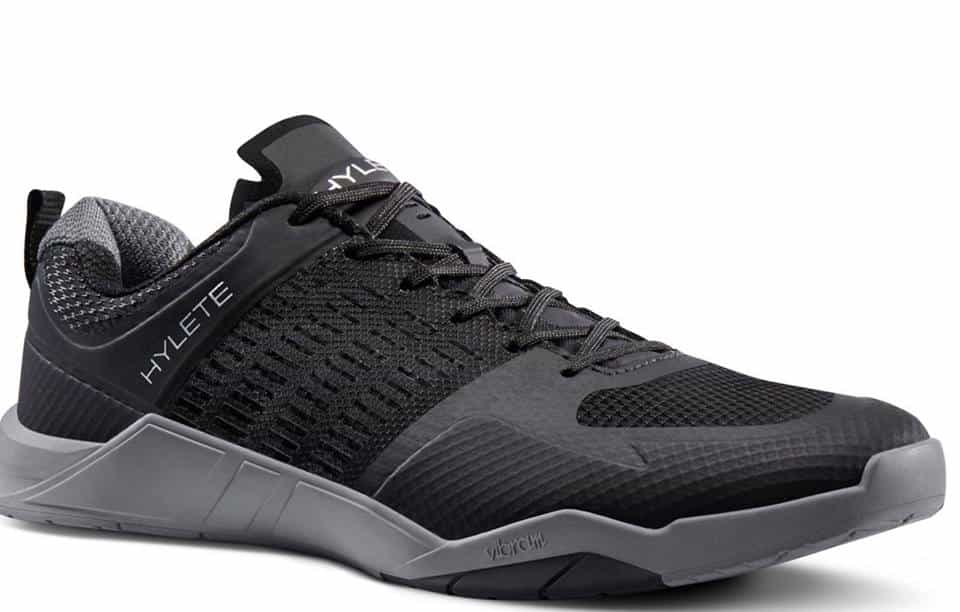 Image via Hylete
The copy on Hylete's site reads,
The circuit cross-training shoe includes 3 interchangeable insoles tuned to optimize stability/energy transfer while lifting, all around versatility while training, or high impact absorption while running; allowing you to change your training discipline without changing your shoe.
The three soles have different drops: "run" has 6 millimeters, "train" has 4 millimeters, and "lift" has no drop (or arch support) at all.
This seems like a fairly innovative idea; while the Nike Romaleos have replaceable insoles for athletes who want to add a few ounces to the weight of the shoe, it's very unusual for a shoe to have a sole that you can completely replace all together.

[Wondering which lifting shoe is right for you? Take our quiz!]
They say more colors are on the way but currently, the circuit cross-training shoe is only available in black. Hylete also says that a women's version is in the works. Again, you won't be able to wear the shoe until early next year, but it's now available for pre-order if you're already sold. We're going to wait until we can read some reviews, though.
Featured image via Hylete on Facebook.