NordicTrack has come a long way since the company's humble beginnings in a cold garage in Chaska, Minnesota circa 1975. What started out as a ski machine to improve performance on the slopes grew to the fitness juggernaut we know today as NordicTrack and their exercise streaming service, iFit. The company has branched out to cover other domains too, such as strength equipment, ellipticals, exercise bikes, and other high-end cardio machines — though they're most popular for their premium line of treadmills.
NordicTrack Holiday Promotions and Discounts
NordicTrack is offering up to $300 off some of their most popular pieces of cardio and strength equipment. You can score savings on favorites like the NordicTrack Elite Treadmill and the NordicTrack S22i Exercise Bike. They're also offering zero-percent interest financing for qualified customers if the price is still too steep to pay outright. These holiday deals run through November 27.
Up to $300 Off
NordicTrack and iFit Black Friday Deals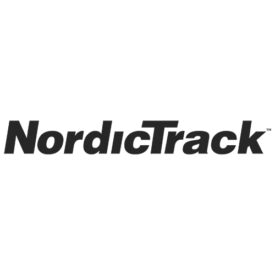 NordicTrack and iFit Black Friday Deals
Save up to $300 on popular pieces of high-end cardio and strength equipment from November 1 through November 27.
Our Favorite Product — NordicTrack Commercial 1750 Treadmill
Barbend has reviewed a few pieces from NordicTrack in the past, but the one that stands out and is most accessible is the NordicTrack Commercial 1750 Treadmill. This treadmill has consistently been atop the best treadmill lists for years thanks to its blend of affordability and high-end features.
NordicTrack Commercial 1750 Treadmill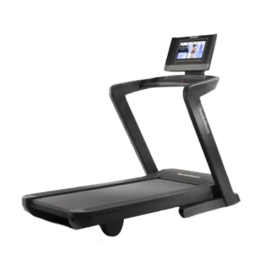 NordicTrack Commercial 1750 Treadmill
The NordicTrack Commercial 1750 is made for the tech-loving runner. This high-tech treadmill features a touchscreen monitor that can tilt and rotate, and offers automatic incline, decline, and speed adjustments based on the workout you choose. 
It has a 14-inch touchscreen display from which you can select your workout and run or hike with trainers from around the world. If your workout has an off-treadmill component, the screen rotates 360 degrees, so you can follow along easily without craning your neck or moving back and forth. Sign up for an iFit membership to access 16,000 live and on-demand trainer-led classes. You can even try iFit out for free for 30-days with your purchase.
Final Word
NordicTrack may have started out with a ski machine, but they've grown to be one of the most well-respected names in the high-end cardio equipment space. No matter which piece of equipment you choose to snag this holiday season, you'll be picking up one of the best machines available while saving a decent chunk of change. The zero-interest financing for qualified customers is another large savings over time if you opt to go that route. If you know you've been in the market for one of these machines, it's best to act quickly as these sales will only be live while supplies last.
FAQs
How often does NordicTrack run deals like these?
It isn't often that we see discounts on NordicTrack items, especially discounts as deep as up to $300 off. Occasionally, you may occasionally see a discount of less than $100 over the course of the year, but this is up to triple that amount. The financing promotion is also not something that we've seen before with NordicTrack. 
What is NordicTrack's return policy?
NordicTrack does allow returns within 30 days of your delivery date, but you won't receive a refund for shipping or delivery charges, and you'll also have to pay a return shipping charge of $250 (as well as possible restocking fees). Suffice it to say, it's best to make sure you really want the product before finalizing your order.
How long is NordicTrack's holiday sale running?
NordicTrack is offering their holiday sale promotions through November 27, but certain items may not be available until then due to supply, so don't hesitate if you know you want a specific product.