Earlier today, Inov-8 dropped their latest cross training shoe the F-Lite G 300. On Inov-8's product page, they've stated that this is the toughest cross trainer to date due to its unique construction.
So why is Inov-8 saying this model is the toughest trainer yet? Well, that all lies within the graphene construction. Graphene is a crystalline allotrope of carbon with 2-dimensional properties (per the definition), and has a variety of uses, but it's most used and known in products for its tough, durable nature. For example, this study from 2014 suggested that layered graphene was able to stop a bullet's penetration when traveling at 600-meters a second better than kevlar (1).
Now, obviously the context is much different from the graphene used in this shoe's outsole versus that study, but it's still intriguing that Inov-8 has implemented this new and unique construction trait.
First Impressions of the Inov-8 F-Lite G 300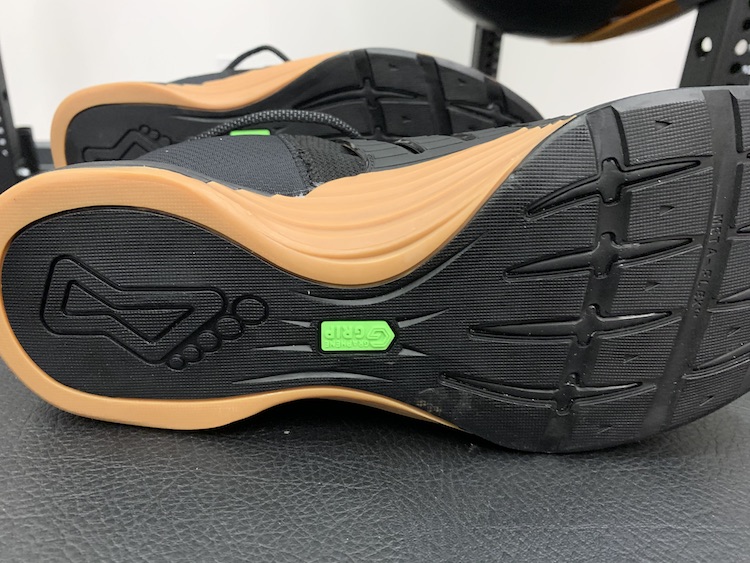 About three weeks ago, Inov-8 sent us a pair to test pre-release, and we can validate these are a solid pair of shoes and want to share some insights on this model before the full review.
The model itself has performed exceptionally well across all of our tests including squats, deadlifts, power cleans, and various metcon work. The outer construction is breathable and flexible, which is great because this model has a bootie design, so you never really feel limited.
Also, the loop at the top of the tongue is low-key an amazing feature for getting the shoes on with thicker socks or when sweaty — I personally wish other bootie style training shoes had this.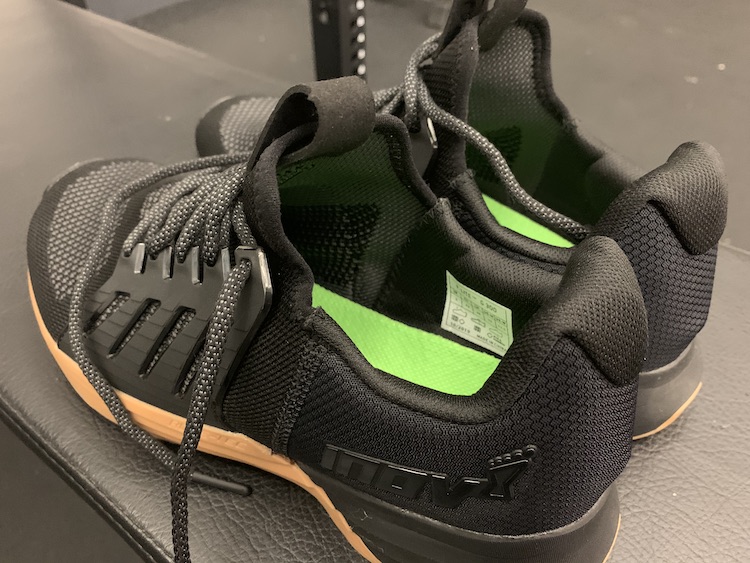 The mid-foot's construction is stable and durable, and the extended Rope-Tec midsole has held up fairly well against rope climbs.
What may be the most lovable feature of this shoe is that it's stable under heavy weight and it has a very light weight construction. In my opinion, Inov-8 did a good job at combining their traditional reactive meta-flex outsole construction with the stable nature of their graphene outsole.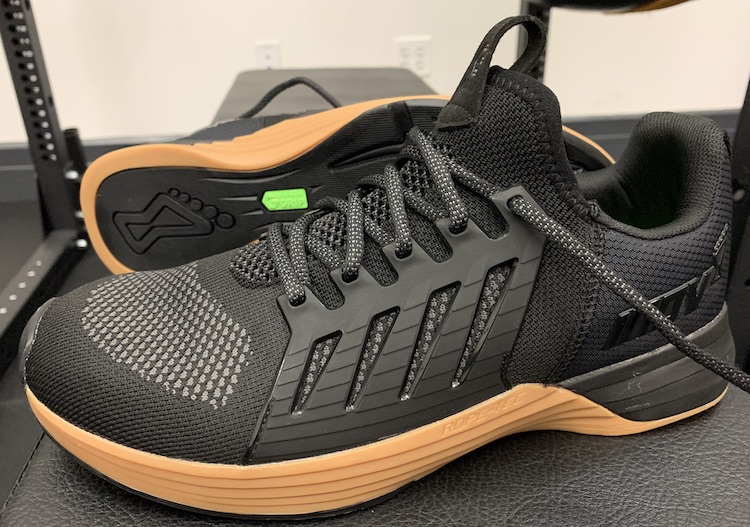 Inov-8 F-Lite G 300 Specs
Price: $150.00 USD
Fit Scale: 5
Drop: 6mm
Footbed: 6mm durable cushioned ETPU
Lug Depth: 2mm
Midsole: EVA
Midsole Stack: 14mm/8mm
Shank: N/A
Sole Compound: GRAPHENE Grip
Product Weight: 300g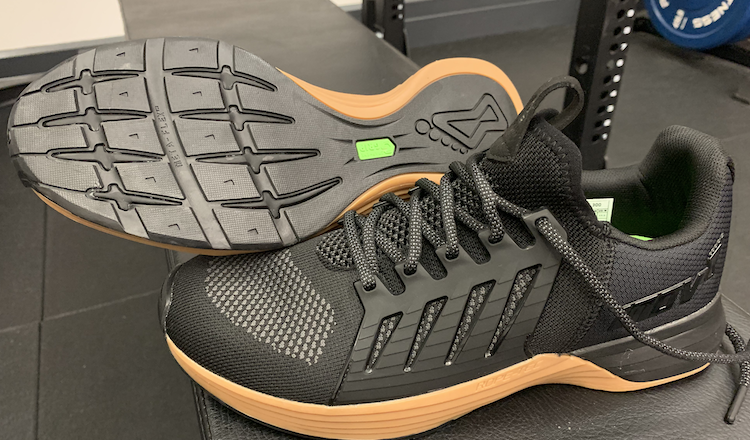 As of right now, this model has proven to be a great shoe for tackling all of our workout asks. We'll be performing an in-depth review on this model in the next few weeks, so keep your eyes out for that!
What are your thoughts on this new model? Hit or miss?
References
Lee, J., Loya, P., Lou, J., & Thomas, E. (2014). Dynamic mechanical behavior of multilayer graphene via supersonic projectile penetration. Science, 346(6213), 1092-1096. doi:10.1126/science.1258544