Founded in 2006 and based in Algonquin, Illinois, Integrated Supplements likes having a narrow focus in that they just sell three products right now: a whey isolate, a collagen supplement, and a creatine. (They also sometimes offer a blended fiber supplement.)
Their unflavored creatine product has more certifications than we're used to seeing. Let's take a closer look.
Integrated Supplements Pure Creatine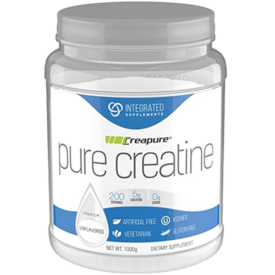 Integrated Supplements Pure Creatine
This creatine supplement provides 5 grams of Integrated Supplement's Creapure per serving.
Integrated Supplements Pure Creatine Ingredients
There's just one ingredient here: creatine monohydrate. More specifically, it's Creapure® brand creatine that's micronized, so it disperses a little more easily in water than your regular monohydrate.
Unlike a lot of creatines, this explicitly has no milk, egg, soy, gluten, tree nuts, shellfish, wheat, corn, or rice. There are no artificial ingredients, it's vegetarian, and it's certified kosher.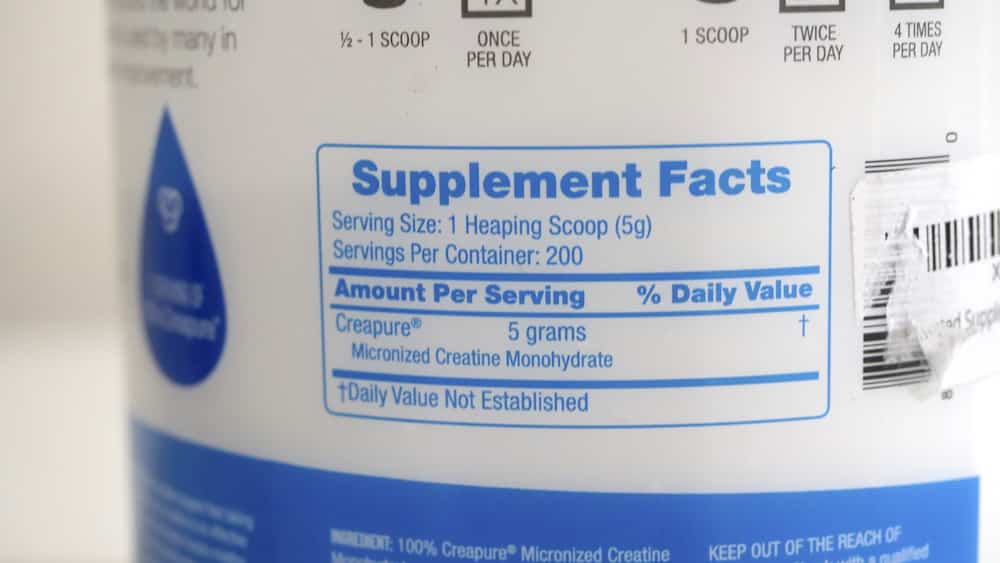 Integrated Supplements Pure Creatine Benefits and Effectiveness
Creatine monohydrate is an enormously popular supplement and it's well-known for increasing muscle size — initially by drawing more water into the muscle cells, but over time it has indeed been linked with actual hypertrophy. However the benefits aren't just aesthetic: it's been strongly linked to a roughly 20-percent increase in muscle power output and a slight boost in muscular endurance.
There's even evidence that it can improve memory and cognition among people who never consume creatine in their food. Since it's found in meat, most studies that have shown mental benefits have been on vegetarians.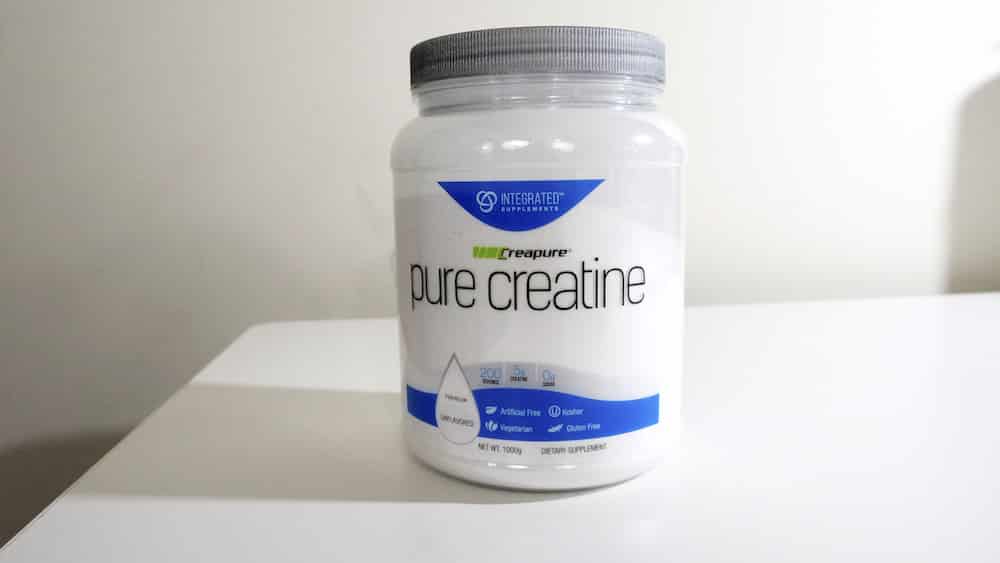 Integrated Supplements made the decision to source their creatine from Creapure, a reputable German facility that's well-known for producing some of the purest creatine on Earth. The product is made in a dedicated, allergen-free facility, tested for purity and banned substances at the German Olympic Training Center in Berlin, and they employ a slew of other quality controls.
Looking at Creatine Brands? See our favorite Creatine supplements
A lot of companies get their creatine from Creapure, then process/bottle it in their own facility that exposes it to potential contamination from allergens and so on. Integrated Supplements has an allergen-free, GMP-certified facility to maintain quality, and then they get the product tested by not one, but two third party testers: NSF and Labdoor. In fact, this is one of only three creatines on the market that have passed the rigorous testing standards of Labdoor.
Integrated Supplements Pure Creatine Price
This product comes in one size, a large, 1-kilogram tub that provides 200 servings. It costs around $30, which makes it 15 cents per serving or 3 cents per gram of creatine. That's very, very inexpensive. Three or four cents per gram is expected of generic creatine monohydrate, Creapure is usually a little pricier, and Creapure with third party testing is even more expensive. This is just 3 cents per gram. It's very, very cheap.
The Takeaway
This is one of my favorite creatine products. It's a great price for creatine, but this is allergen-free Creapure that passed two third party testers. The only potential downsides are the lack of extra ingredients, the fact that it's unflavored, and the only sized tub you can buy is pretty large, making it tough to bring to a gym. But as far as the one ingredient in the product goes, it's very tough to ask for a higher quality creatine.