Strength sport enthusiasts may have heard of IronMind before. IronMind Enterprises was founded in 1988 by Randall J. Strossen, Ph.D., who's also the editor-in-chief and publisher of MILO Journal. In addition to producing content, the company also manufacturers several categories of strength equipment, from grip training devices to squat stands. They also sell several different models of lifting straps.
Today, we're reviewing IronMind's most standard strap, which they claim is ideal for strongman-style pulling and general use. The Strong Enough straps were named the official lifting strap of the World's Strongest Man contest in 2010. Without a doubt, the IronMind Strong Enough Straps were one of our favorite lasso-style lifting straps to date. 
IronMind Strong Enough Lifting Straps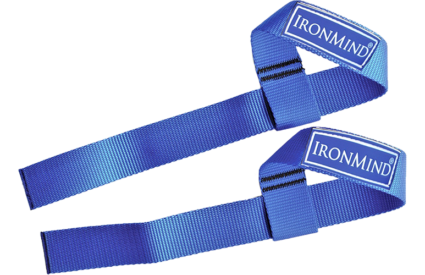 IronMind Strong Enough Lifting Straps
A synthetic nylon wrist strap designed for maximal deadlifts and another pulling movements.
Feel
The Strong-Enough straps are purported to be a top pro strongman choice, and IronMind also recommends them for general use. Their nylon feeling was a little tougher than your traditional cotton strap, which was to be expected. Although they're a little more stiff, the straps themselves were light and flexible. They didn't feel like they were ever in the way or give a heavy feeling on the wrists.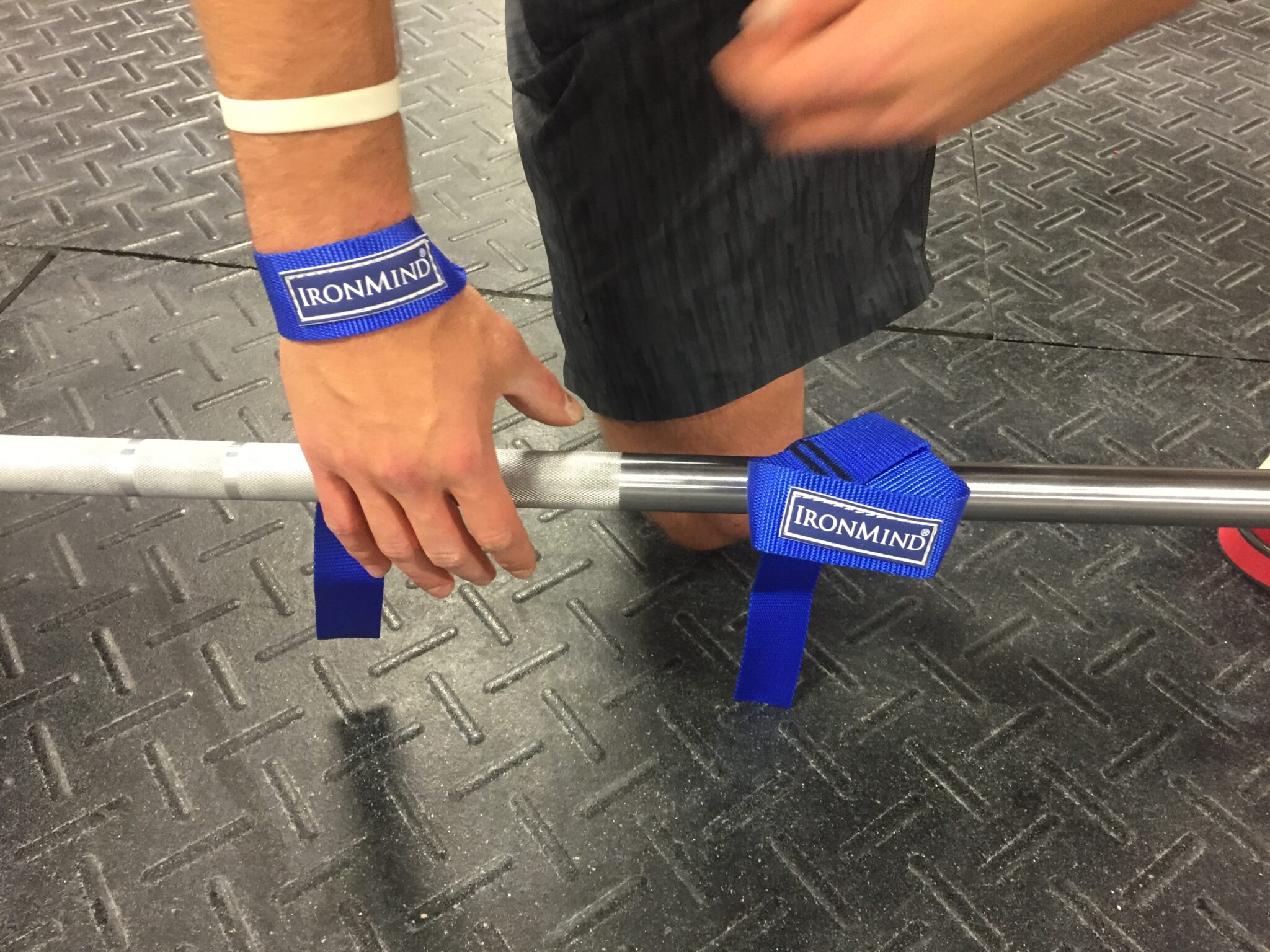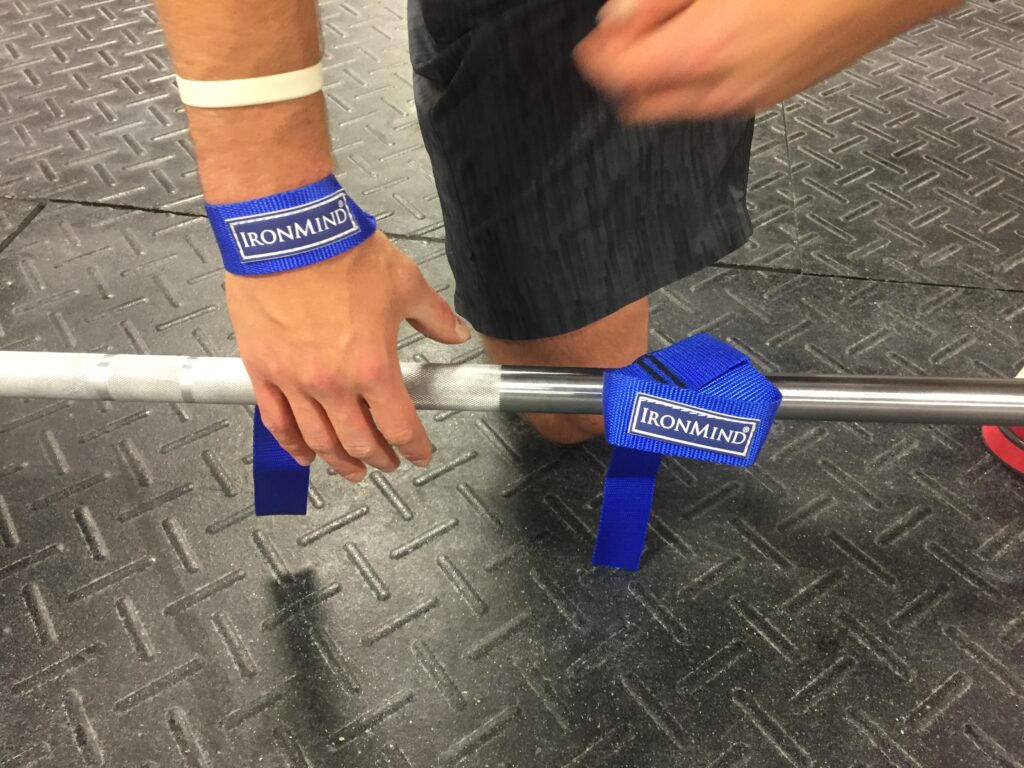 [Curious about the best lifting straps for you? Check out our full rundown of the top straps on the market here!]
These straps are made from synthetic material, which is meant to be stronger than cotton, which gave them a stiffer feeling on my wrist. If you're new to using straps or have sensitive skin, you may experience a little chafing. This could be a turnoff for the recreational lifter who doesn't have a lot of experience strength training.
Durability
As mentioned above, these straps are made from synthetic material, which provides a strong durable feeling. There's double stitching at the end of each loop-section on the strap. This provides the feeling of durability, and is a nice mental reassurance that these straps aren't ripping easily.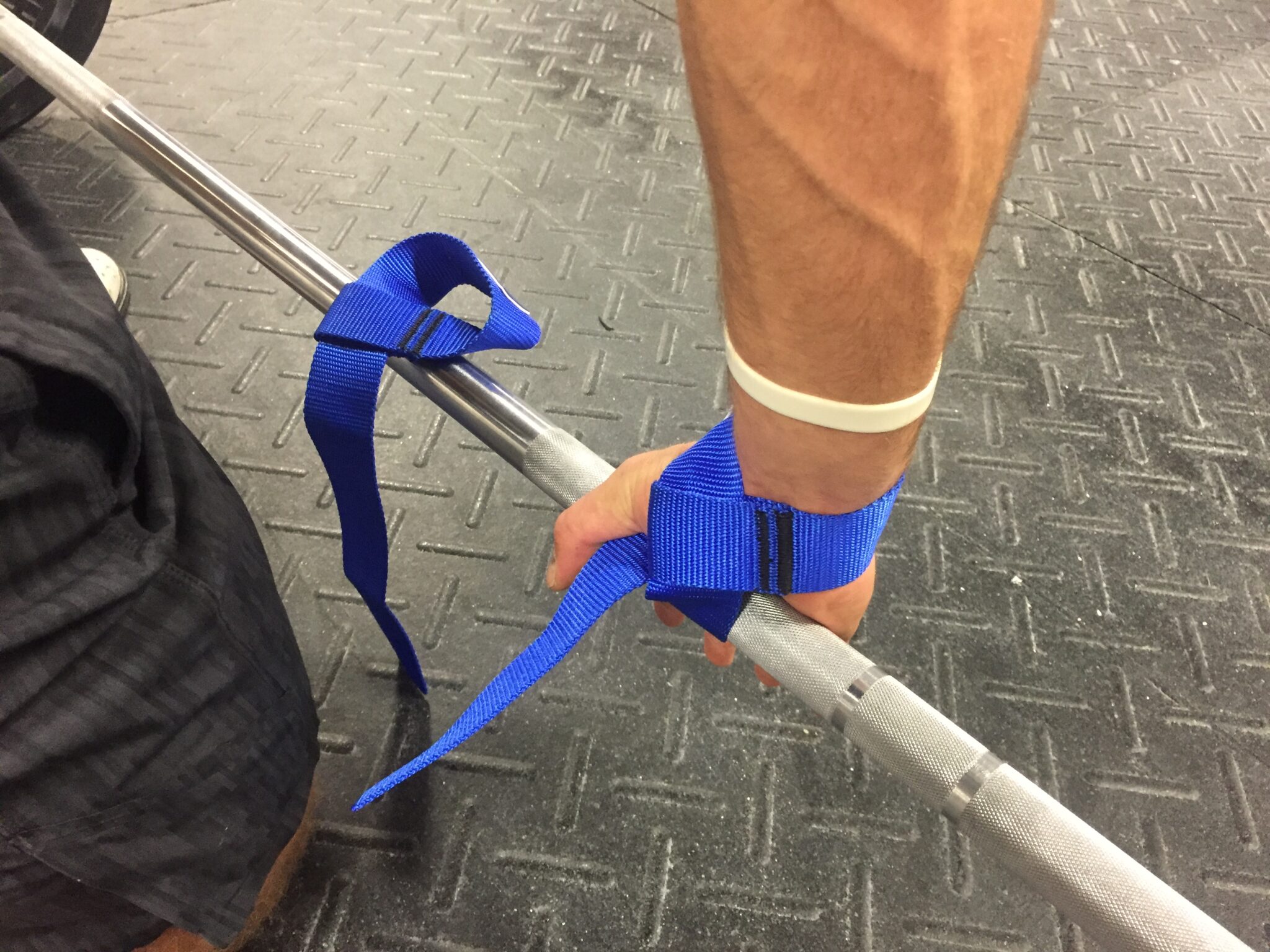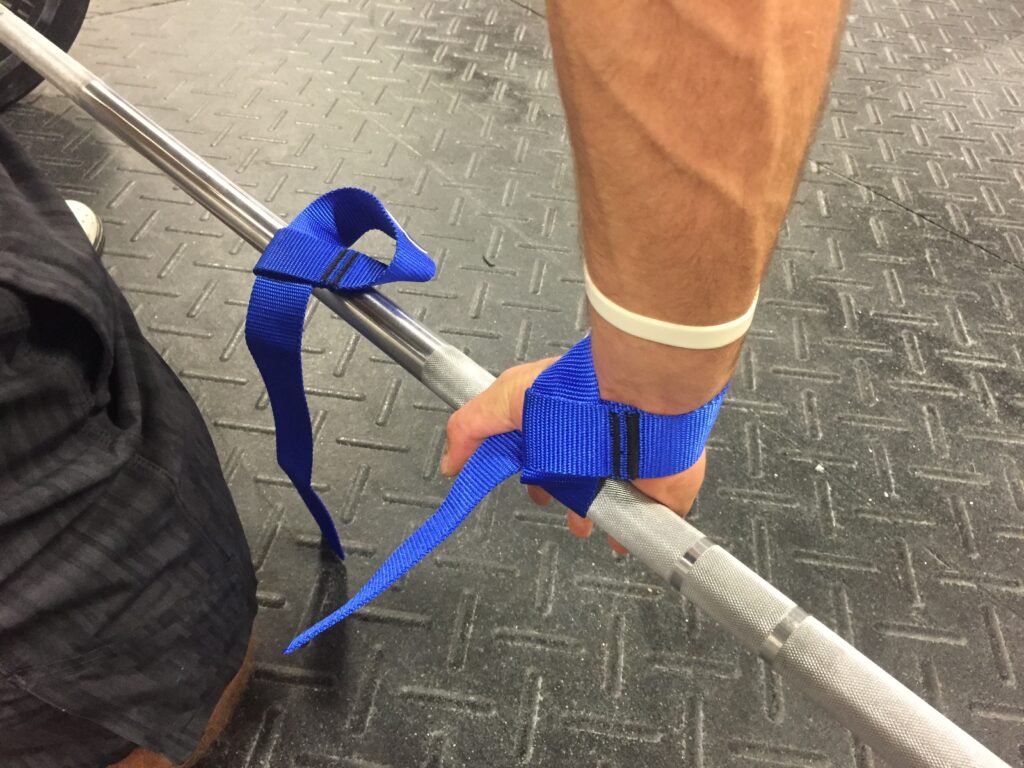 Most cotton straps can fray or show wear and tear when there's progressive friction on them overtime. From what I experienced, these straps showed no sign of fraying. Even when they were wrapped around a bar with newer knurling there was no sign of wear and tear. I really like this since most of the times when I use straps it's with Olympic bars that have sharper knurling.
Material
The synthetic material of this strap can be a good or bad thing depending on your personal preference. These straps are known for their strength and durability from their long history of Strongman competition use. This being said, the material is a little tougher than most regular cotton straps. This strap does take a few sessions to break in, so if you want a soft strap that won't chafe the wrists right away, you may have issues with this strap.
Size
The Strong Enough straps are IronMind's middle strap of their five single-loop straps. The dimensions are 1 ½" inches wide by 21 ¼" inches long.
I have medium sized wrists, and I found this to be a good length. I was able to wrap the strap multiple times around the bar when I wanted to, and the width provided a secure feeling that pulled me close to the bar. If you're someone with smaller wrists or looking for a shorter strap that's easier to bail out of lifts with, this may not be the strap for you.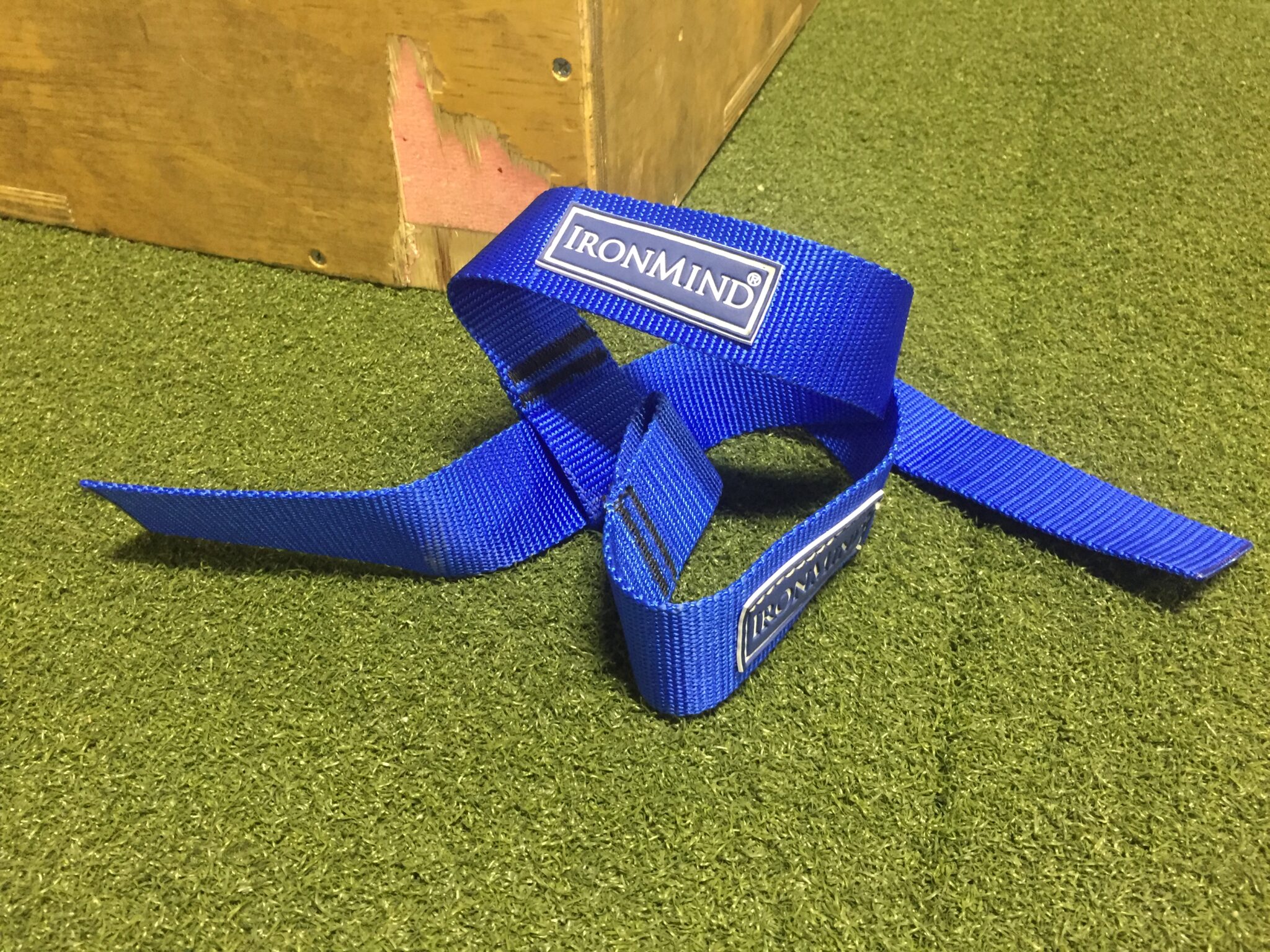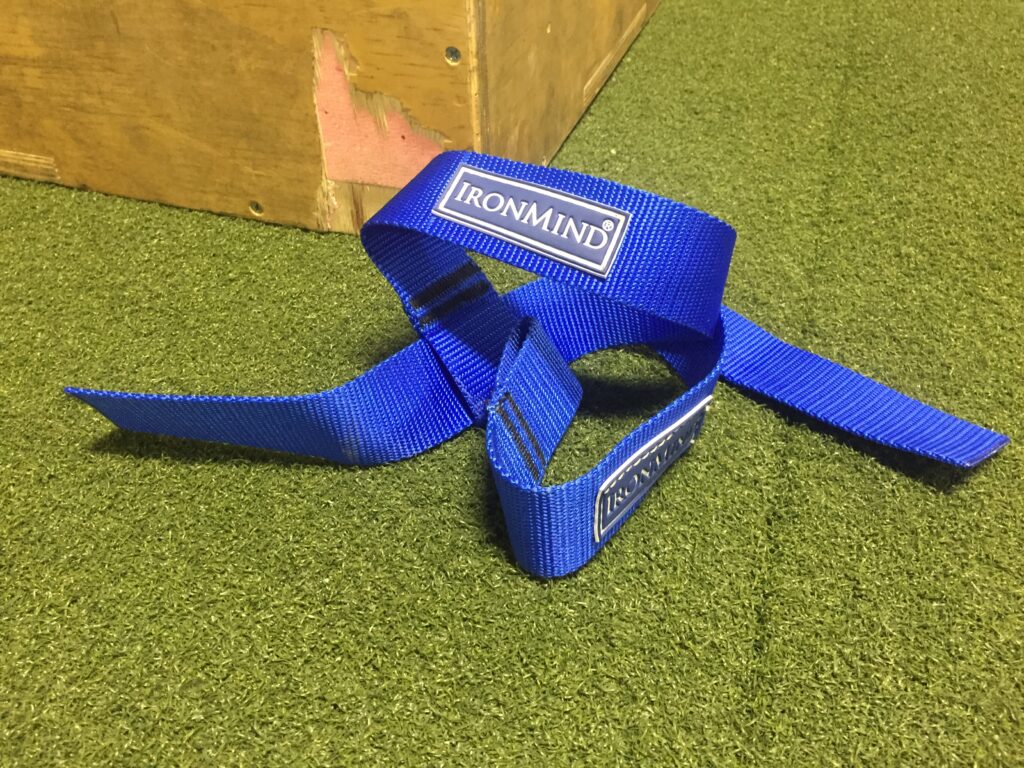 Price
The Strong Enough straps have a listing average price of $14.00. If you're buying these straps, more than likely you're interested in a durable single-loop strap specifically designed for heavy lifts. For anyone who recreationally lifts and uses straps for general accessory work, you may find a better price on regular cotton straps.
Rating 1-5 (5 being the highest)
Feel: 3.5
Durability: 4.5
Material: 4
Size: 4
Price: 3.5
IronMind Strong Enough Lifting Straps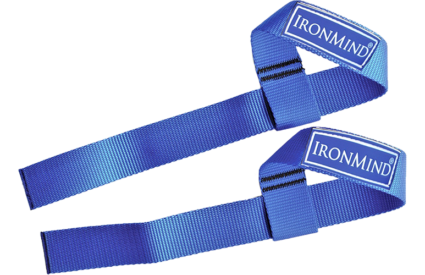 IronMind Strong Enough Lifting Straps
A synthetic nylon wrist strap designed for maximal deadlifts and another pulling movements.
Final Word
The IronMind Strong Enough Lifting Straps are made out of synthetic material and are designed specifically for heavy lifts. If you're someone interested in a durable, strongman oriented, yet versatile strap, this may be a good fit for you. On the flip side, the recreational lifter who needs a basic strap for regular lifting may want to veer away from this strap.
All-in-all, while this wasn't the most secure strap I've felt, I thought the IronMind Strong-Enough Lifting Strap was a versatile and secure strap for the tests I put them through.