MyProtein is perhaps best known for their popular, inexpensive whey concentrate called Impact. (We also tried their more advanced version called TheWhey.) However, MyProtein has seven different branch chain amino acid supplements as well, so we decided to try out their BCAA tablets, called BCAA 4:1:1.
MyProtein BCAA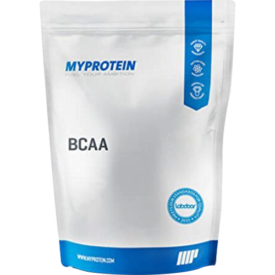 A well priced BCAA that's super easy to consume on the go.
BCAA 4:1:1 Nutrition and Ingredients
One serving size is three tablets, in which you'll find 4.5 grams of branch chain amino acids in a 4:1:1 ratio of leucine, isoleucine, and valine. That makes 3 grams of leucine and 750 milligrams each of isoleucine and valine.
There's also 1.4 milligrams of Vitamin B6, which is 70 percent of the recommended daily intake.
That's it for the "main" ingredients. The miscellaneous ingredients are calcium phosphate; the anti-caking agents microcrystalline cellulose, silicon dioxide, and stearic acid (which also help the tablets stay together); and magnesium stearate, which is a "flow agent" that just helps the ingredients not stick to the machinery in the facility where it's made.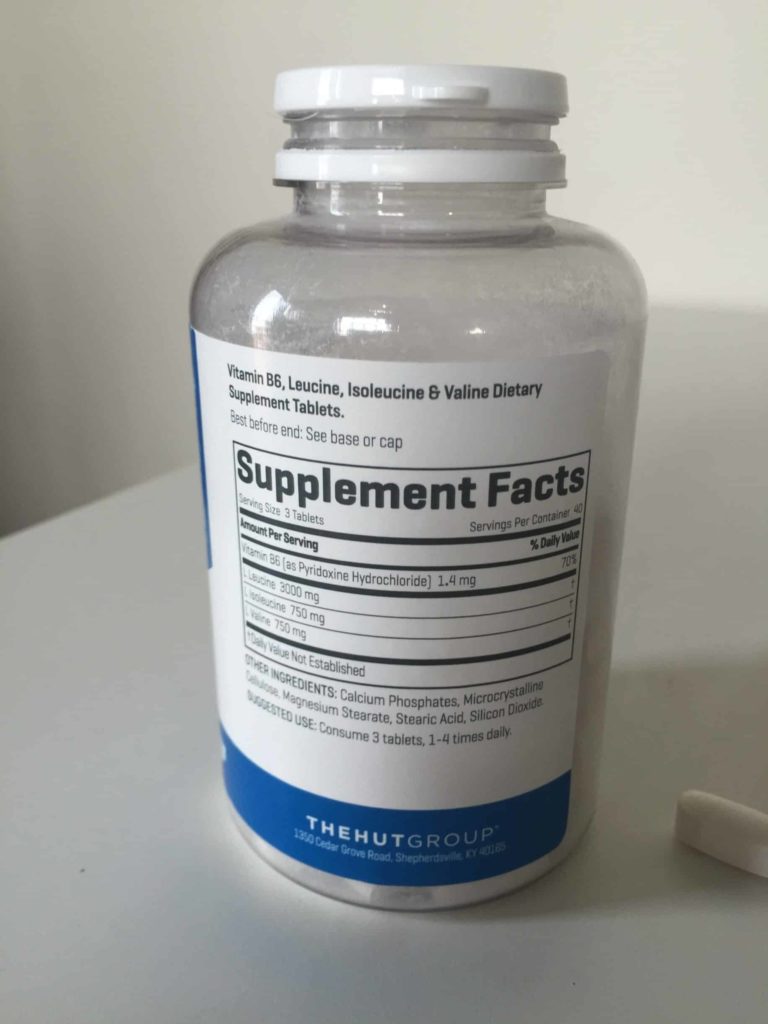 BCAA 4:1:1 Benefits and Effectiveness
The BCAAs themselves have been linked in some studies to improved muscle retention, endurance, and focus.
The Vitamin B6 is an interesting addition. While B-vitamins are linked to energy output, taking extra B-vitamins around your workout won't "supercharge" your energy levels or act like a stimulant — unless you're deficient. But in this case it's just bringing you from negative one to zero, so to speak.
[See our top BCAA picks Here]
That said, Vitamin B6 helps with protein building and muscle retention and since we appear to lose Vitamin B6 when we exercise, it's not a bad idea to include it with a workout supplement.
It's worth emphasizing that this product doesn't contain any artificial flavors, colors, sweeteners, or preservatives, plus there's no soy and the pills aren't encased in gelatin, so it's more vegetarian-friendly than certain competitors like Optimum Nutrition's BCAA caplets.
The main issue is the serving size. While tablets are certainly portable and convenient in that you can easily toss a fistful into a gym bag or your pocket, you need three pills to hit 4.5 grams of BCAAs. In my experience, most people want a serving of a good 7 to 10 grams of BCAAs at once, and when used as a peri-workout supplement, it's not uncommon to take a serving before, during, and after exercise. That's simply a lot of pills to swallow, which if nothing else is a little awkward.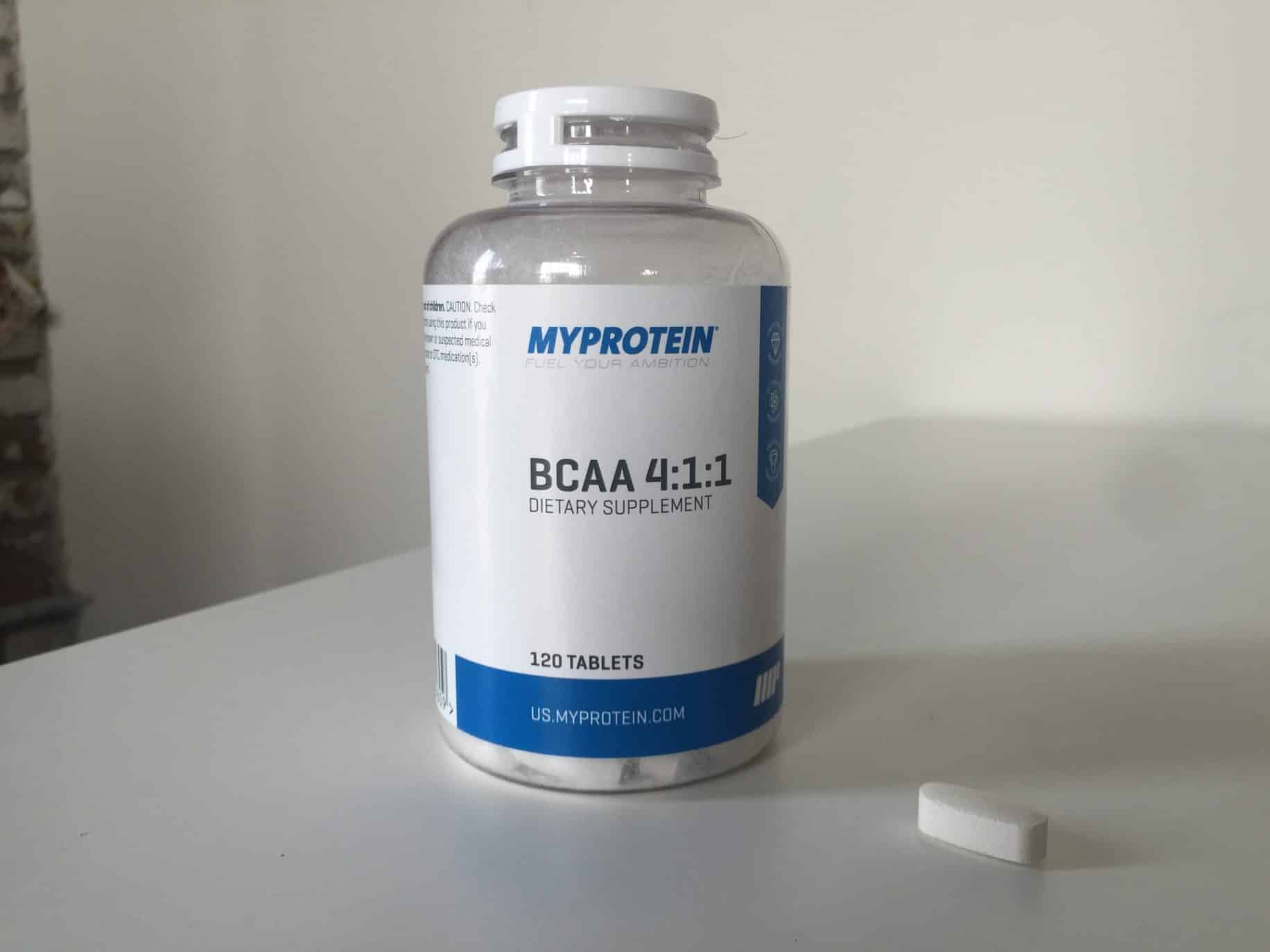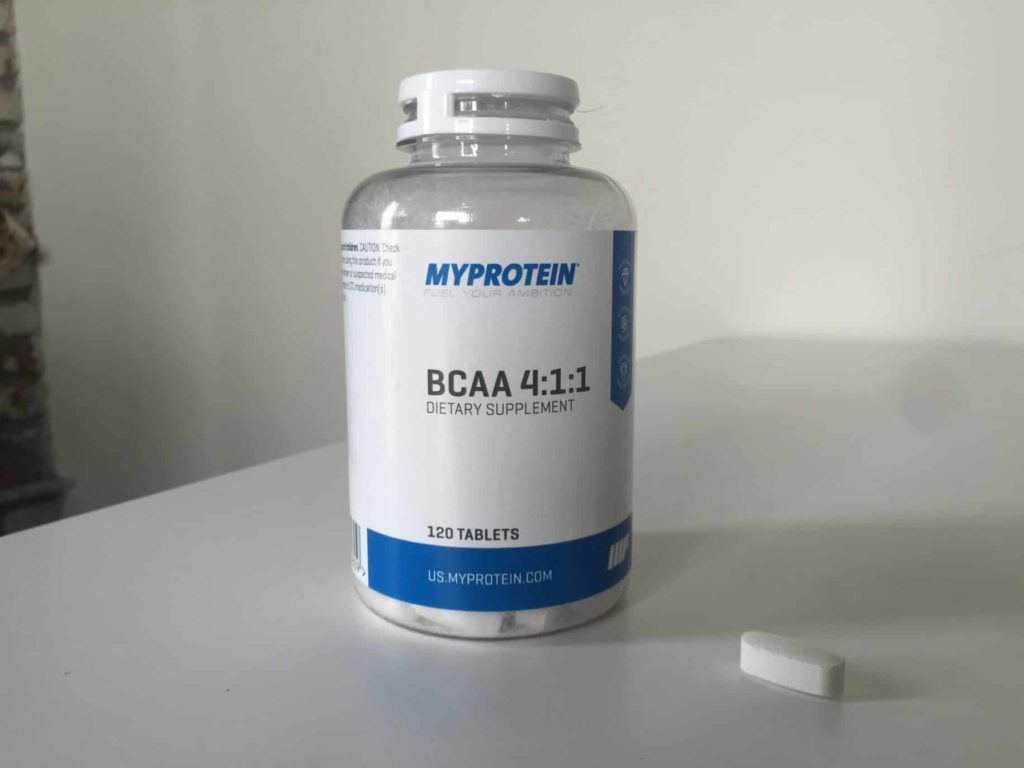 BCAA 4:1:1 Price
You can pick up 180 capsules, or 60 servings, for $25. That's 41 cents per serving or 9.1 cents per gram of BCAA. That's very cheap; 11 cents per gram is what I would consider an inexpensive BCAA supplement. BCAA 4:1:1's cost is definitely one if its strongest qualities. It's not quite as cheap as Optimum Nutrition's BCAA caps (7.8 cents per gram) but unlike ON, it contains the Vitamin B6.
The Takeaway
MyProtein has come up with a BCAA tablet that's inexpensive, portable, and all-natural. Sure, the dosage is a little small, but that's what you sign up for with BCAA pills. If that's what you're in the market for, this is a great pick.