The CrossFit Games began in 2007 and have since grown into a worldwide competition. The Games are approaching their tenth year, and it only seems fitting The CrossFit Games website receives a new look and feel.
Their newly designed interface makes it easier than ever for fans to follow their favorite athletes. In addition, there's aesthetic changes to create ease of use and means of registering for then open (which is now open).
It would appear CrossFit HQ is making a great effort to engage more fans and athletes, so what are all of the changes?
Auto-Play Video
When you visit their page, there's a big video on auto-play at the top. I personally really like this change. Currently, the video features Games athletes, CrossFit athletes, and coaches in a compilation style video.
Once the Open, Regionals, and Games begin, it will be interesting to how this video will be utilized. Hopefully we this space used for previews, recaps, and dare I say it…streaming.
Athlete Profiles
The new site features more in-depth, up-to-date athlete profiles. This change will make it easier than ever to track your favorite athletes on the leaderboard during competition. In addition, it could create a new way for fans to interact and follow their favorite athletes.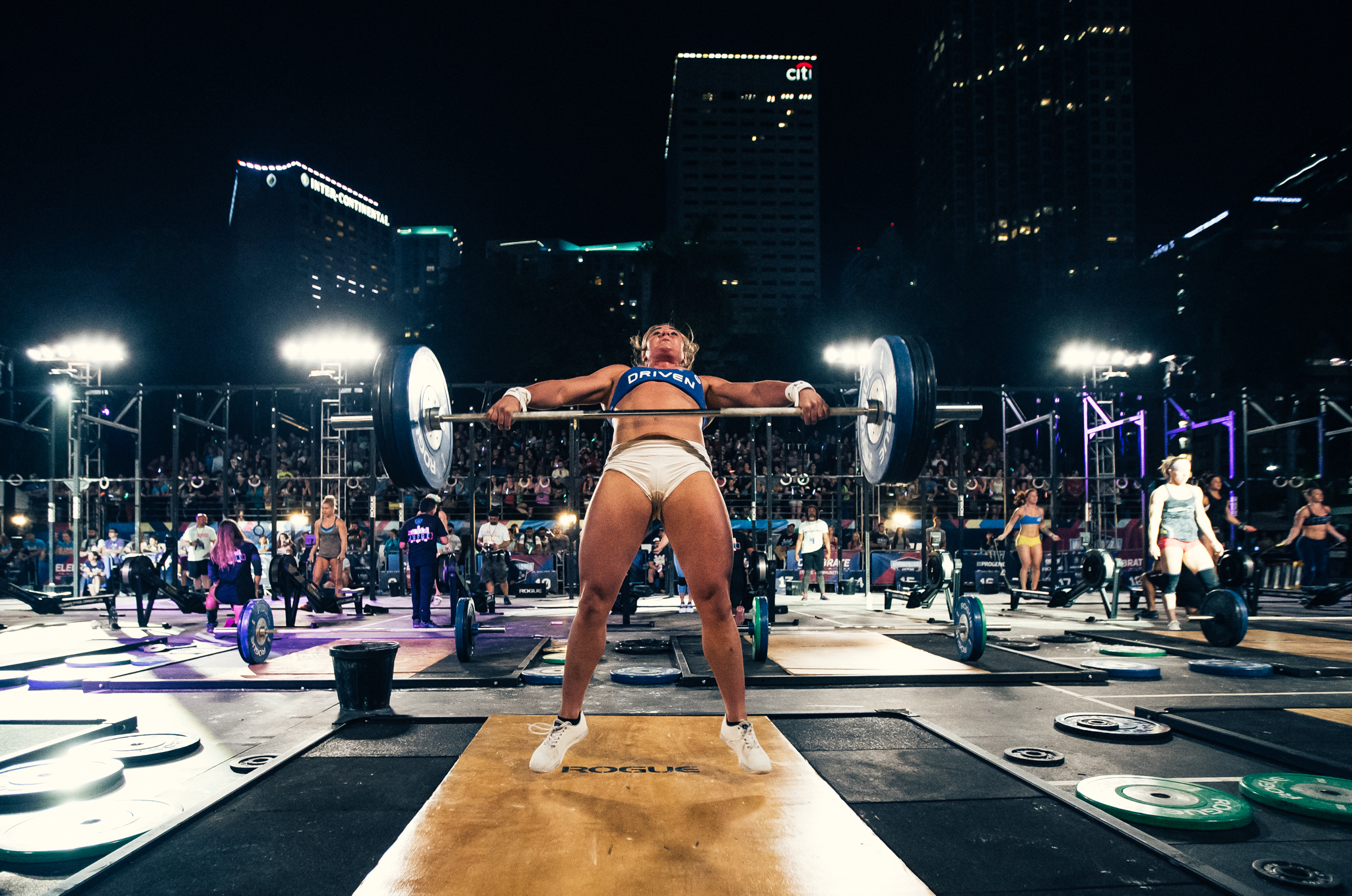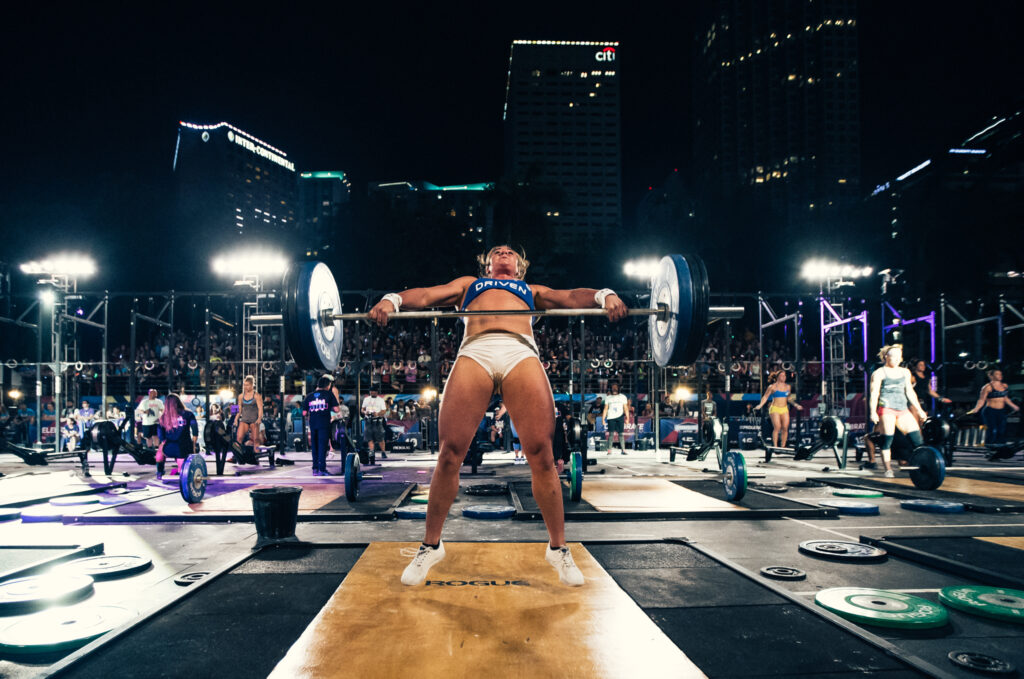 Brooke Wells snatches. Image by Preston Smith Photography.
An aspect that makes CrossFit competition different than most sports is the integration of multiple types of athletes. Hopefully the new athlete profiles will enable athletes from all skill levels to be highlighted appropriately.
Call-to-Action Registration
If you're a competitor trying to register for a CrossFit Games event, there's now a new call-to-action button highlighted in the middle of the page. This button takes you directly to your login portal and makes it easier than ever to register for the event featured (in this case, the CrossFit Open).
The CrossFit Games have become one of the top events in the world for fans of strength athletics. Since their start in 2007, the sport, fan base, and now website have grown tremendously. It will be interesting to see how the newly designed site is utilized for easier competition interaction.
Feature image screenshot from Games.CrossFit.com.