I have had conversations with dozens of gym goers, many of whom desperate to get back in the gym and back on the barbell.
Understandable.
Although most of them have been following their gym's programming from home and have been taking part in Zoom group classes, they say it's not quite the same as the gym.
Their arguments are two-fold:
I miss connecting with coaches and friends in person, and miss the social, yet competitive group class environment.
I have lost fitness. I need the barbell and the heavy lifting.
To this I say, going back to the gym right now isn't going to provide you that environment you love, and if you're training smartly from home, and being coached properly, there's no reason you need to be losing fitness.
About the connecting with people argument:
Have you seen those videos gyms are putting out there? The ones where they show their members the various measures they have put in place to convince them it's safe to come back?
These videos feature clients standing in designated boxes next to sanitation stations, all two meters apart from each other, usually not even looking at each other, as they're receiving coaching from a person behind a mask. Sometimes the clients, too, are wearing masks as they squat in their boxes.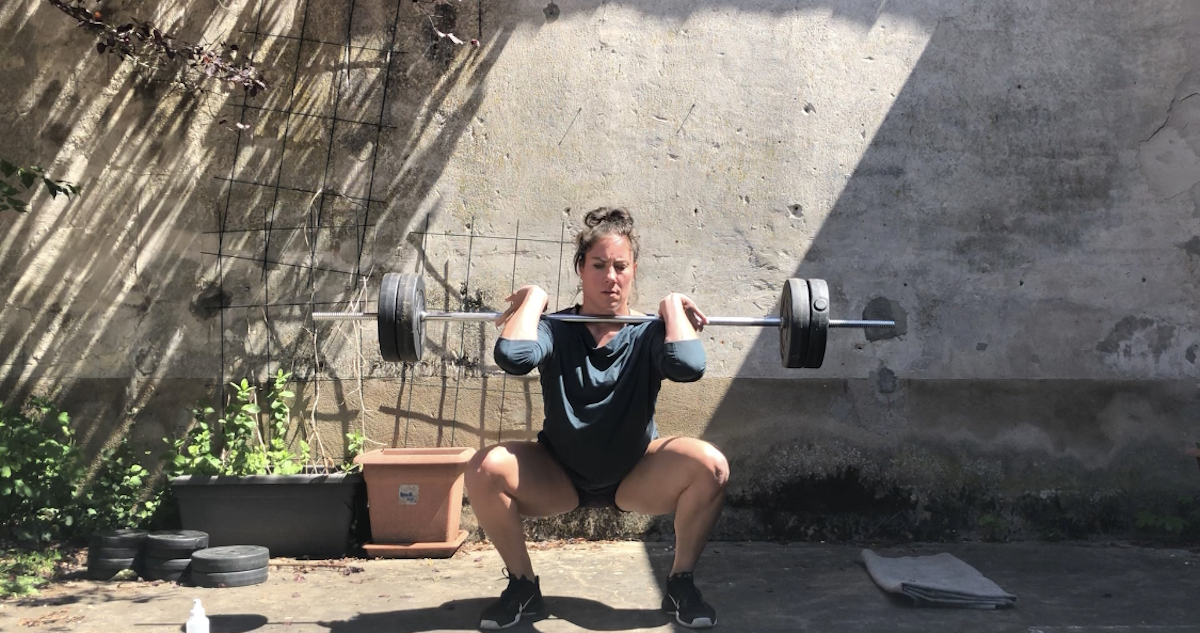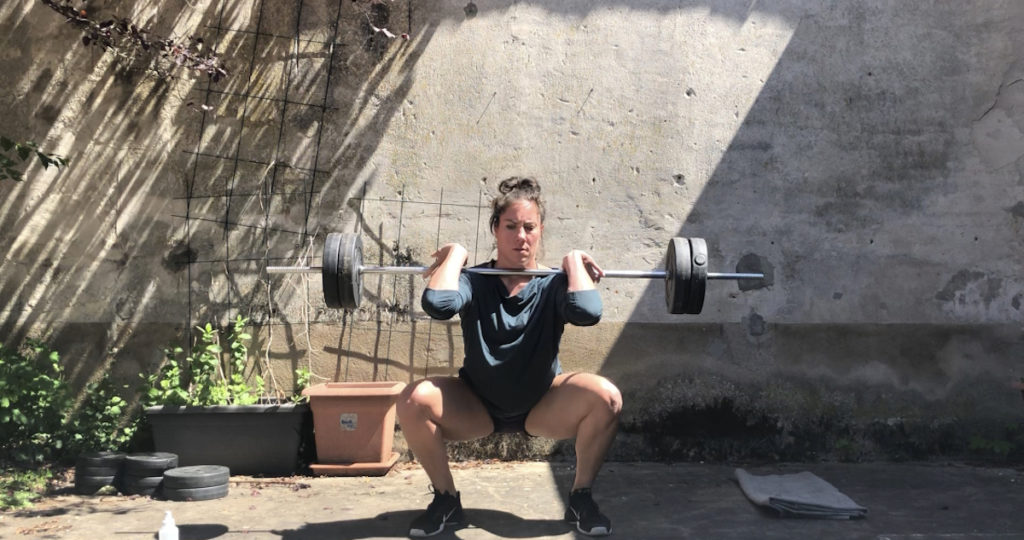 In one gym's video that I recently watched, the masked coach formally addressed the four athletes at the start of the class and asked them to leave if they did not read the PDF file of the new procedures he put out the night before. While I'm not blaming the coach for having that rule—the virus is real—but: Do you really want to work out in an environment where you're asked to leave if you didn't read a PDF file?
As a side note, have you considered what working out in a mask actually feels like? I'm currently living in a red zone in France (meaning a high case zone) and go grocery shopping in a mask. It's hot and uncomfortable, and I'm winded by the time I walk up the hill home. I cannot imagine doing a high intensity workout this way. Not to mention, it's challenging to be audibly clear when you're wearing a mask, so I can imagine projecting your voice to six clients spread out across a parking lot is a challenge for the coach.
I'm not here to argue whether these measures gyms are taking are necessary to stop the virus or not. But if this peer-reviewed study from May 16 is accurate—it suggests that even talking normally can spread the virus via the droplets from your spit, hence the need for masks—then we should definitely be wearing masks in the gym right now.
My point is that working out in a high five-less environment, where smiles are covered behind masks, and where I can only show up five minutes before the class and am not allowed to socialize after class, just doesn't sound like an environment conducive to comfortable training.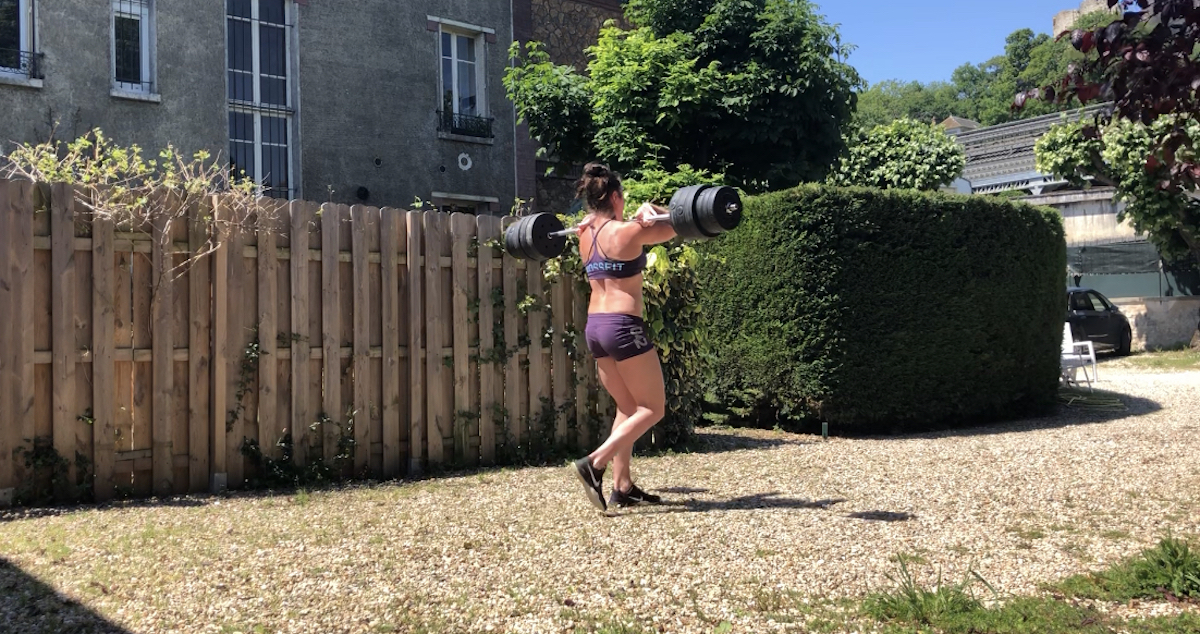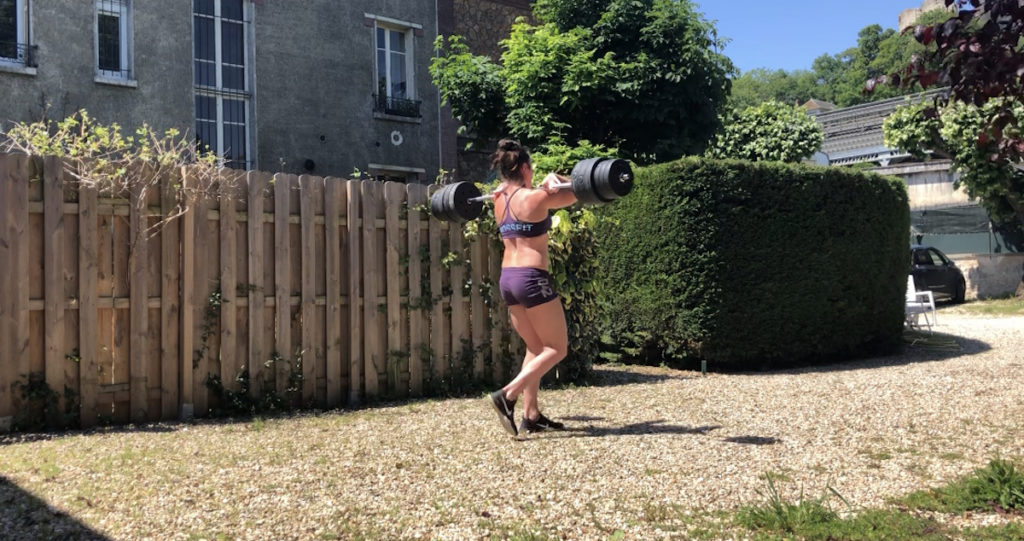 About the I'm losing fitness argument:
While I'm empathetic to this cause, I will say this: I am no less fit than I was prior to the lockdown, and there's no reason others need to be either.
My equipment since the lockdown: My body, a few resistance bands and a barbell that can load to just 135 pounds, which is approximately 40 percent of my 1RM deadlift. So for me, fitness has continued without a heavy barbell, without Concept 2 rowing machines or AirBikes, without rings, medicine balls, dumbbells or kettlebells. I will add, in recent days. I have also added trips to a local park three days a week, where I have been working on bodyweight gymnastics strength on the slippery bars—strict pull-ups, bar rows, ring dips, handstand push-ups etc.
Needless to say, I don't have a fully stocked gym.
Food for thought: Through proper semi-individualized or individualized programming (combined with Zoom classes if you enjoy the interaction of the group etc), it's possible to continue to get exactly what you need even with limited equipment.
By proper programming, I mean your program should be as similar as possible to your former gym program in terms of movement type, dose, frequency, intensity, effort etc. If that hasn't been the case for you—if you have been doing hundreds of reps of burpees and unweighted lunges and air squats and are feeling a hip impingement coming on—then no wonder you're tired of training at home and are craving the gym.
Alas, I will continue to pay a coach for individual program design and accountability, as I continue to pursue my fitness in my backyard with my light barbell, my bands and my body, until the state of the pandemic means the gym environment can be a little bit more normal and comfortable. Or at least until my coach doesn't have to wear a mask and I can give a friend a fist pump, and maybe even (gasp) a hug.
As a bonus, I won't be any less fit when this time does come.
Editor's note: This article is an op-ed. The views expressed herein and in the video are the author's and don't necessarily reflect the views of BarBend. Claims, assertions, opinions, and quotes have been sourced exclusively by the author.