It's been a tumultuous year for the sport of weightlifting. In January, in the midst of an investigation into alleged corruption, longtime International Weightlifting Federation President Dr. Tamas Ajan delegated his duties to Ursula Papandrea of the United States. In April, he officially resigned. And in June, Professor Richard McLaren's investigative report was released, which asserted that deep financial corruption to the tune of $10 million, as well as vote bribing, had occurred under Ajan's watch.
But in October, Papandrea was voted out by the IWF's Executive Board in what many saw as an ouster orchestrated by Ajan loyalists. Papandrea was replaced by Thailand's Intarat Yodbangtoey, who had been named in the McLaren Report as a key figure in IWF voting bribes; Yodbangtoey was then replaced my Dr. Michael Irani just days later. In response to Papandrea's ouster, USA Weightlifting and the International Olympic Committee released statements condemning the IWF Executive Board's actions.
Now, hundreds of athletes worldwide — as well as dozens of national weightlifting federations — are calling for a new electoral congress to determine a path forward for IWF leadership. While the IWF has announced elections for March 2021, many are calling for quicker action, especially given the IOC's statements that weightlifting's inclusion in future Olympic Games may hang in the balance.
USA Weightlifting CEO Phil Andrews has had a unique viewpoint for the duration of this year's controversy. During McLaren's investigation, Andrews was brought in as interim Deputy Director General of the IWF, giving him a dual role in both U.S. national and international weightlifting governance. On October 12th, just days after Papandrea was voted out, Andrews resigned, expressing his disagreement with the Executive Board's actions and resistance to proposed reform.
Less than two weeks later, Andrews sat down with BarBend to discuss his perspective on international weightlifting reform and the best path forward for the sport. The interview below has been lightly edited for clarity.
Note: BarBend is the Official Media Partner of USA Weightlifting. This interview was conducted with the help of USA Weightlifting.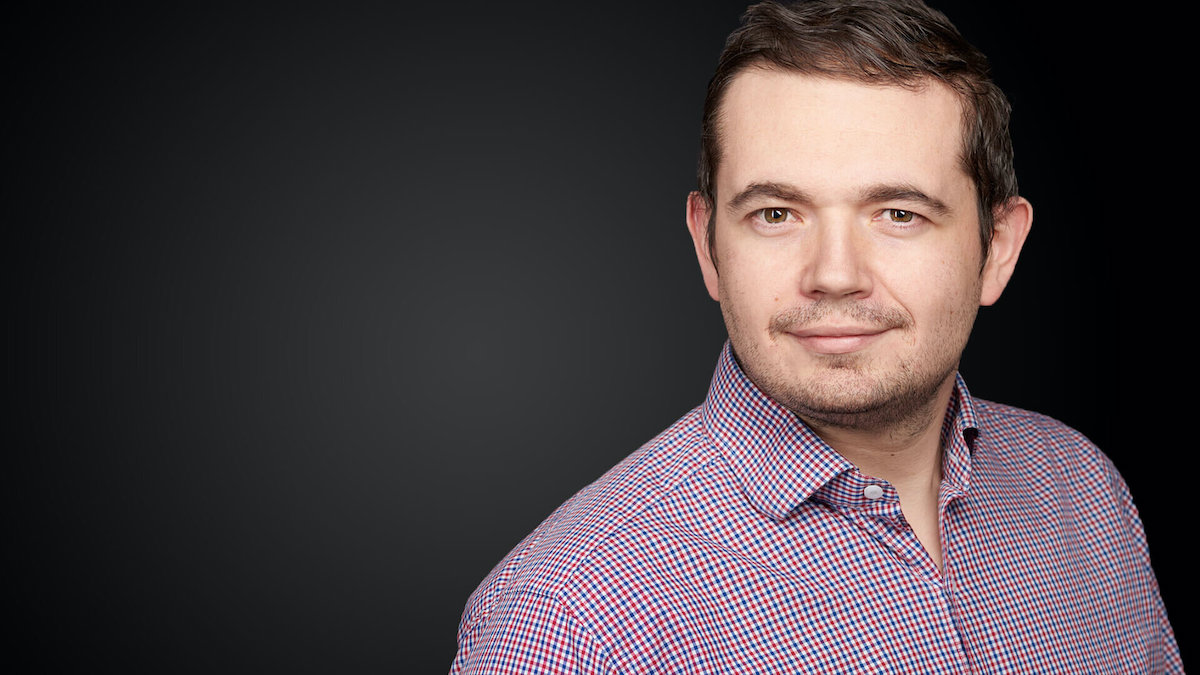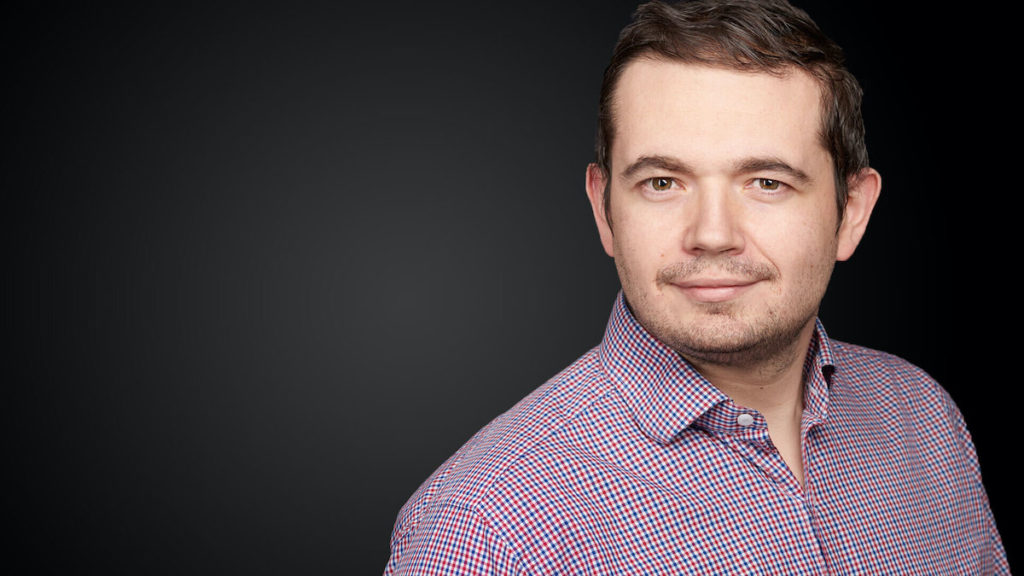 BarBend: Can you give us some background into your resignation as the IWF's Interim Deputy Director General?
Phil Andrews: I resigned on October the 12th. It will be fair to say under rather a lot of pressure from the Executive Board who had made it clear, they would like to see me removed, that seemed to occur after they felt that I pushed two members of the reform and governance commission. And so I agreed to resign, which allows them out of my contract, on October the 12th.
BarBend: Now, shortly thereafter, we saw something that was maybe not necessarily unexpected, but it was a little bit rare for the international Olympic committee to release a statement saying they were worried about the state of weightlifting and that the IWF Executive Board's decision heavily concerned them. It was a little bit, you could call it more political or more to the point than we might be used to hearing from an official IOC statement. Was that something you were aware of as USA Weightlifting was preparing its own statement or did you not have a heads up on that?
Phil Andrews: We didn't have a heads up on the statement itself. I believe the IOC were out ahead of us. So yes, we knew the IOC statement existed. I think they made two statements in the end across the week. And I think ours was in, if you like in the middle of the two, our statement was actually not of my doing, it came directly from our board's initiative, feeling that strongly, that they wanted to speak as a board with individual signatories to that.
BarBend: The IWF has announced elections for March of 2021. USA Weightlifting and a number of other federations are pushing for reform and new elections earlier than that. Do you believe that there is a reasonable chance that elections may occur before March 2021?
Phil Andrews: It's possible. So there's a few things here. One, we cannot call for an electoral congress. We can call for an extraordinary congress. So if 20% of the nations would like a congress, then the Executive Board has a number of days in which they must call that after receiving that request. The Swiss government has essentially a set of responses to the Corona virus, which affect that law, and one of those is an ordinance that allows a Federation based in Switzerland to hold an electronic congress, even where their own bylaws may suggest that has to be held in person. So that would allow an electronic congress to occur, which would allow all 193 member federations — and there are some who are temporarily suspended, of course — to come together and talk via electronic means. And if there was to be voting, there are technology solutions out there that have been used by other international federations in electronic congress to make said votes, whether that be for elections or be for voting just simply within the congressional process.
Our letter is already published. We requested certain items on the agenda about reform and about elections. Our goal in that is to show the International Olympic Committee and frankly athletes that the weightlifting community is serious about reform. The March congress was already planned, or the dates were already planned prior to my departure and prior to Ursula's departure. It was originally planned for January. And actually that was announced in July, and then it was announced and then it was decided it will be until the dates in March. That's not inherently a bad time for an election. But it's my view that we need to come together quickly as a weightlifting community to address the issues that we have on the table, that address, "How are we going to do reform, what's reform look like to us, how are we going to do change? What does change look like and how are we going to move forward together as a group?"
Because here's the reality: we are one sport, and we have to find that way. We have to find a way for us to move in a direction that we can all live with.
BarBend: One thing that has come up as a more pressing complication is that some within the IWF Executive Board have called for a change in qualification procedure, not only for Olympic qualification moving forward, but also for Olympic qualification for the Tokyo Olympics. Is there a chance in your mind that Olympic qualification heading into Tokyo, which we kind of thought was already locked in, may actually change?
Phil Andrews: I don't believe so. That requires IOC approval. Ultimately the IOC owns, for lack of better terminology, the Olympic Games, and therefore the qualification for the Olympic games. And it's written by the IWF in the same way as in the United States: We write the selection procedure, but it's approved by the United States Olympic and Paralympic Committee. So that would require IOC sign-off, which I think will be very challenging to obtain. As the coronavirus pandemic moves forward, in the event we could not hold the qualifiers that are set down, which is essentially, I think it's eight total qualifiers, then there may be a necessity to replace those qualifications. But again, those qualifications would require approval from the IOC sport departments. So while there may be a push within the IWF Executive Board, to change those procedures, it's not simply an IWF decision, it's a decision of the IWF that they would have to present to the IOC for the IOC's approval.
BarBend: What are some concerns — and it could be within the USA weightlifting community, or could be even internationally — that you have heard specifically from active and elite regarding this situation?
Phil Andrews: I think it's fear. You know, it's uncertainty. Let's be honest, we've all lived with a year of uncertainty. If you live in the West of the United States, you've dealt with wildfires. If you live in the Eastern United States, you've dealt perhaps with more lockdowns than some of the rest of us, we've all dealt with the effects of the coronavirus. That's a lot that's happened this year. Those who are in line to qualify for the Olympic Games, they faced the delay of the Olympics by a year. That's tough to deal with. There has been a lot of things which are just tough mentally to deal with across this entire year, before you even get onto this particular issue.
And then you put this on top of that, more uncertainty, more question marks, more concern that your existing points may be at stake. Your plans for competition for the coming few months and years might be at stake. Those are issues that you've really got to consider carefully when considering the attitude or mental health, or state of mind of an athlete, which understandably is going to be affected by these issues. And I think athletes are concerned first and foremost for Tokyo. Well, okay, "I have five or maybe four qualifications in the bag, how can I get my sixth?" Is someone going to change these qualification procedures? Is it going to be done well? And of course, very simply, and this would exist regardless of the changes in the IWF Executive Board, are those athletes able to go? And I think that that's what athletes on the whole are looking for is, "Look, tell me what I need to do. Tell me what I need to do it, and let's go."
BarBend: The other thing that we've heard athletes take to social media and very publicly state is a demand for clean sport. And for some assurance that there's going to be a fair and balanced field of play. Can you talk about how the initiatives or new initiatives for clean sport in weightlifting that were underway under Ursula's interim presidency might be at risk given changes in the IWF organization?
Phil Andrews: There's a lot to unpack there and I don't want to make an allegation that I can't necessarily support either. What I can say is: The current anti-doping program is now essentially entirely outsourced the International Testing Agency (ITA). A number of months ago — and in credit to the people who remained on the Executive Board, this did include them — the ITA appointed the anti-doping commission for the IWF, which required approval of the Executive Board and was approved. That had five members nominated by member federations aren't employed or are members of the governance structure of that federation, plus five independents. One of which is Dr. Matthew Fedoruk from the U.S. Anti-Doping Agency. And the Chair is Rune Andersen, who until very recently was running the Cycling Anti-Doping Foundation. So it's a good lineup of scientists, of lawyers, of good solid anti-doping people.
So I am a little less concerned about the immediate future of the anti-doping program sans coronavirus, in terms of coronavirus's own impact on anti-doping. Globally, and that includes here in the U.S. of course, the testing numbers, I believe are all down across the world. Again, not just in weightlifting, not just in places outside of the U.S. but also including the US, that is a worldwide issue, which is not the fault of the IWF Executive Board.
With that said that contract will at some point come to an end and have to be renegotiated. The other issue is looking at other issues raised in the McLaren Report and the administration of the federation, how that might work. Where you're looking at those calls for reform, where you're looking for those calls for clean sport, what you're really looking at is asking for true fair reform of the IWF done by professional people who have experience in management of international sports governance, together with the weightlifting community, of course.
If the current Executive Board can deliver that, great! It doesn't have to be under an American leader. It doesn't have to be under a British leader. But can it get done. That's the critical thing. Reform getting done in a proper manner, in a real manner, in a substantive manner is what we need. And that's the issue.
BarBend: Is the IWF salvageable?
Phil Andrews: If everybody can put the sport ahead of either themselves or their national federation, and their own long-term future ahead of their short-term future. Yes.
If they can't, then salvageable is such a tough word because the opposite is throw the thing on the dumpster heat on, of course we don't want to do that. So you've got to say yes.
BarBend: I mean more in the sense of potentially a new organizational body at the international level for the sport of weightlifting and building one from scratch, whether or not that's a viable solution.
Phil Andrews: It's possible, but not really a viable solution. And the reason I say that, is it's just the way sports governance works. It doesn't necessarily mean if you have an IWF that disintegrates, the IOC will go, "Oh, look, there's the World Weightlifting Federation over there. Well, that's great. We're going to put them in charge."
That is not necessarily how that works. I think you can draw a parallel with powerlifting where there's the IPF, there's also several other international federations, one of which is recognized by the World Games Federation and, indeed, by the Olympic structure, which is the IPF. You can draw that sort of parallel if you think about it. I'm not sure that that is a particularly viable idea or solution. You're seeing a similar thing in boxing where you've really got to reform IBA, and that might mean taking it back down to the bare bones and starting again, but you've really got to build it up again.
Ultimately what are you really looking to do? You're looking to protect weightlifting the sport, and you're looking to protect weightlifting's future in the Olympic Games, and in the Youth Olympic games. And to an extent in other multi-sport games like the Pan-American Games. Ultimately that is the goal, to reform the IWF to that point. No matter what, I'm raising my hand to say, "I'm concerned." And on behalf of USA Weightlifting, we are pursuing the idea an extraordinary congress. You're trying to find solutions. If the current Executive Board can bring true, real reform forward, great. Let's get that done. It doesn't matter who does it, it matters that it gets done.