Both USA weightlifting and the International Olympic Committee (IOC) have reacted to the news that Ursula Garza Papandrea has been removed as Interim President of the International Weightlifting Federation (IWF) — and they are not pleased.
On Oct. 13, 2020, the IWF announced that Papandrea would be replaced as Interim President by Intarat Yodbangtoey. That same day, USA Weightlifting distributed a press release condemning the decision, calling it "a dark day for Weightlifting."
[Related: In Leadership Controversy, IWF Votes To Replace Interim President Ursula Papandrea]
USA Weightlifting claims that this an attempt to stop real change from happening within the organization. The IOC echoed some of USA Weightlifting's sentiment in their press release, published on Oct. 14, 2020, saying that they are "very worried to learn about the decision made by the board of the IWF to replace the Acting President…"
Also, in a press release sent out by Calacus PR, it was announced that USA Weightlifting CEO Phil Andrews has stepped down from his role of Interim Deputy Director General of the IWF.
"It has become clear over recent months that not everyone has the best interests of the sport in mind, and our attempts to reform the sport have been met with incredible resistance," Andrews said in the release. He officially handed in his resignation on Oct. 12, 2020.
The IWF's decision to oust Papandrea was prompted by a virtual press conference held by IOC President Thomas Bach on Oct. 7, 2020. During the presser, Bach expressed concern over the IWF's slow progress in weightlifting towards instituting reform in athlete representation and anti-doping.
View this post on Instagram

[Related: Snatch Exercise Guide]
In January of 2020, former IWF President Tamas Aján was accused of a financial scandal and doping cover-up. Shortly after, Aján stepped down, and Papandrea was appointed to the role of Interim President. Professor Richard McLaren was selected to investigate the allegations. In June, the McLaren report asserted many allegations against Aján to be true. The report also revealed that Yodbangtoey participated in corrupt behavior by bribing officials for votes.
During her tenure as Interim President, Papandrea supported significant organizational changes at the IWF. In August 2020, the IWF reestablished its Anti-Doping Commission and entered into an agreement with the International Testing Agency (ITA). Then, a month later, the IWF Athletes Commission was created to bolster athlete representation.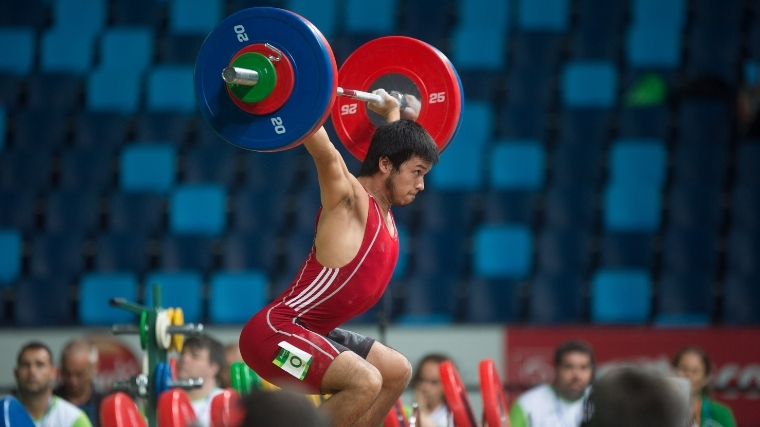 [Related: Clean and Jerk — Technique and Muscles Worked]
In their press release, the IOC said that they worked well with Papandrea and fully supported the reforms she started. USA Weightlifting took it a step further by saying:
"Under the interim leadership of Ursula and Phil, more progress has been made towards reform than in the last 50 years under prior IWF Leadership. The IOC celebrated this progress and encouraged the IWF to continue this reform."
Feature image by Celso Pupo/Shutterstock