Less than two days remain until the 2018 Reebok CrossFit Games kick off, and we're about halfway through the event hints and reveals. As of right now for the individual athletes, we know a majority of the first day's events, and a few events scattered throughout the week, and the same goes for the CrossFit Games teams.
Yesterday, Dave Castro teased out Individual Event 9, and earlier today, CrossFit HQ sneakily released Event 1 for the first day. After Castro shared the photo of a road bike on his Instagram page a couple weeks ago, many fans and athletes speculated a triathlon focused event, but those guesses were off the mark.
The first event for day one featuring the road bike is named "Crit", and entails a 10-lap bike race around a 1,200 meter course. Criterium by definition means a one-day circuit road race. Check out the event details from the CrossFit Games page below.
https://www.instagram.com/p/BlvcQI_l_6W/?hl=en&taken-by=thedavecastro
2018 Reebok CrossFit Games Event 1: Crit
For time: 10-lap bike race around 1,200-m course
All 40 athletes will race at one time. The race will begin with a rolling start. Once the pace bike has exited the course, racing will begin and will continue for 10 laps. A white flag will be flown to signify the start of the final lap.
Time cap: 30 minutes
2018 Reebok CrossFit Games Event 9: Chaos
Yesterday, Castro dropped another ominous hint for Individual Event 9, which is titled "Chaos". This event is set to take place on Saturday, and there have been no details yet released on what it could be. The only slight detail we have for the event is the "scoring" section on the CrossFit Games page, which says the event is scored out of 100-points.
Reebok CrossFit Games Athlete Gear
For those interested in the gear the athletes have been outfitted with this year, then we've included a couple photos below that others have shared on social media. If you search around at different athlete pages, then you can catch glimpses of the outfits that will be used for this year's Games.
This year there appears to a darker and more neutral colored theme, which is a change up from the previous year's more electric-esque colors.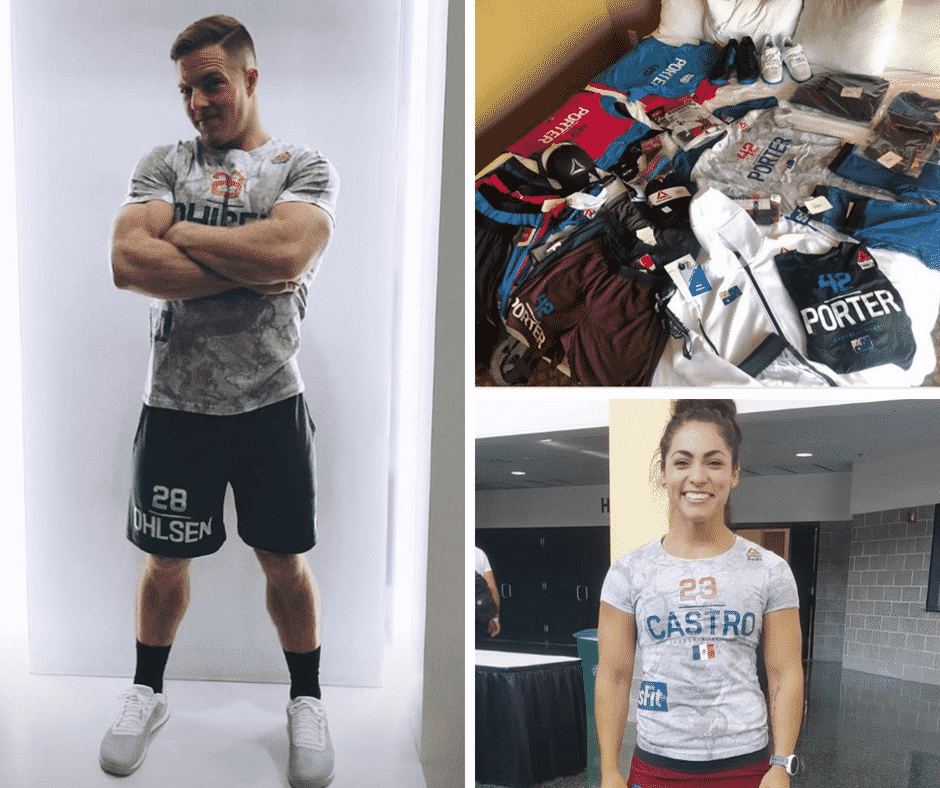 Image courtesy @nohlsen, @brenditacastro, and @iamkhanporter Instagram pages.
2018 Reebok CrossFit Games Hints and Events
Check out the list below for this year's hints and events that have been released by Dave Castro and CrossFit HQ.
Feature images from @nohlsen, @brenditacastro, and @iamkhanporter Instagram pages.