Reebok is continuing to innovate and add more colorways to their popular Reebok CrossFit Nano 9 cross training model line with their new collaboration with the Navy SEAL Foundation (NSF). Earlier today, Reebok announced a new colorway for the Nano 9 model dubbed the TEAMWORK series. These new colorway features a matte gold pattern on the sole — and boy, do they look sleek.
The latest collaboration bringing the new Nano 9 Navy SEAL inspired colorway is designed to bring awareness and support to the NSF. In the Navy SEAL Foundation's press release, Chris Froio, SVP and GM, Reebok North America states,
"Fitness grounds people – it's an enabler to what matters most. We're eager to tap into this underlying force to help beneficiaries of the NSF, who have sacrificed so much, be their best selves. We're extremely proud to enter into this meaningful partnership with the Navy SEAL Foundation."


To add, Robin King, CEO of the Navy SEAL Foundation said, "We've joined forces with Reebok to raise awareness around human performance and the benefits that fitness can provide to cope with the unique stressors that are part of NSW family life.
We want to keep today's Navy SEAL healthy and in the fight knowing his family is safe, active and strong at home and we can't wait to see how this partnership with Reebok enhances our mission of service to NSW and our families."
On top of being some of the most aesthetically pleasing colorways we've seen to date of the Nano 9s, Reebok has also pledged to give back back to military families throughout the year by offering an extended 20% Heroes Discount for those with a valid military ID.
If you're interested in the new TEAMWORK colorways, then you can use the code "TEAMWORK" at checkout for an additional 10% off.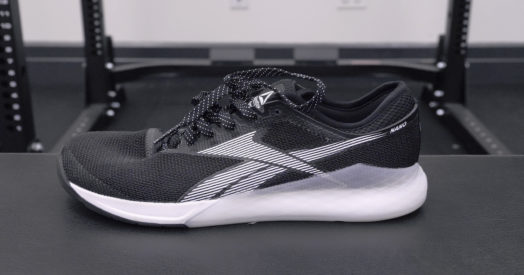 The Reebok CrossFit Nano 9 offers a newly constructed midsole for comfort and a reworked outer Flexweave to improve performance and comfort in cross training workouts.
Feature image courtesy Reebok.com.