RockTape is a popular brand in the kinesiology tape sector, and they also manufacture supportive gear for lifters and fitness athletes alike. The RockTape Assassins 7mm knee sleeves can be seen being worn by some top CrossFit® athletes and lifters, and we are excited to put these sleeves to the test.
At first glance, these knee sleeves had an interesting construction and feel. After receiving a pair, I was eager to put these sleeves to the test during heavier weightlifting sessions and share my experiences and feedback.
Stability
The RockTape Assassins 7mm knee sleeves are the standard thickness (7mm) for most recreational and competitive power, strength, and fitness athletes, however have a completely different feel than most, despite being constructed of neoprene. The stability factor seemed legitimate, as the sleeve itself had good rigidity (may need to have a break in period) that was paired well with a tapered, snug fit that offered complete compression and support.
[Check out our best knee sleeves round-up for our top knee sleeve picks]
The sleeves themselves stayed in place during heavier squats and Olympic lifts, and didn't impede too much during lighter fitness WODs and sled work.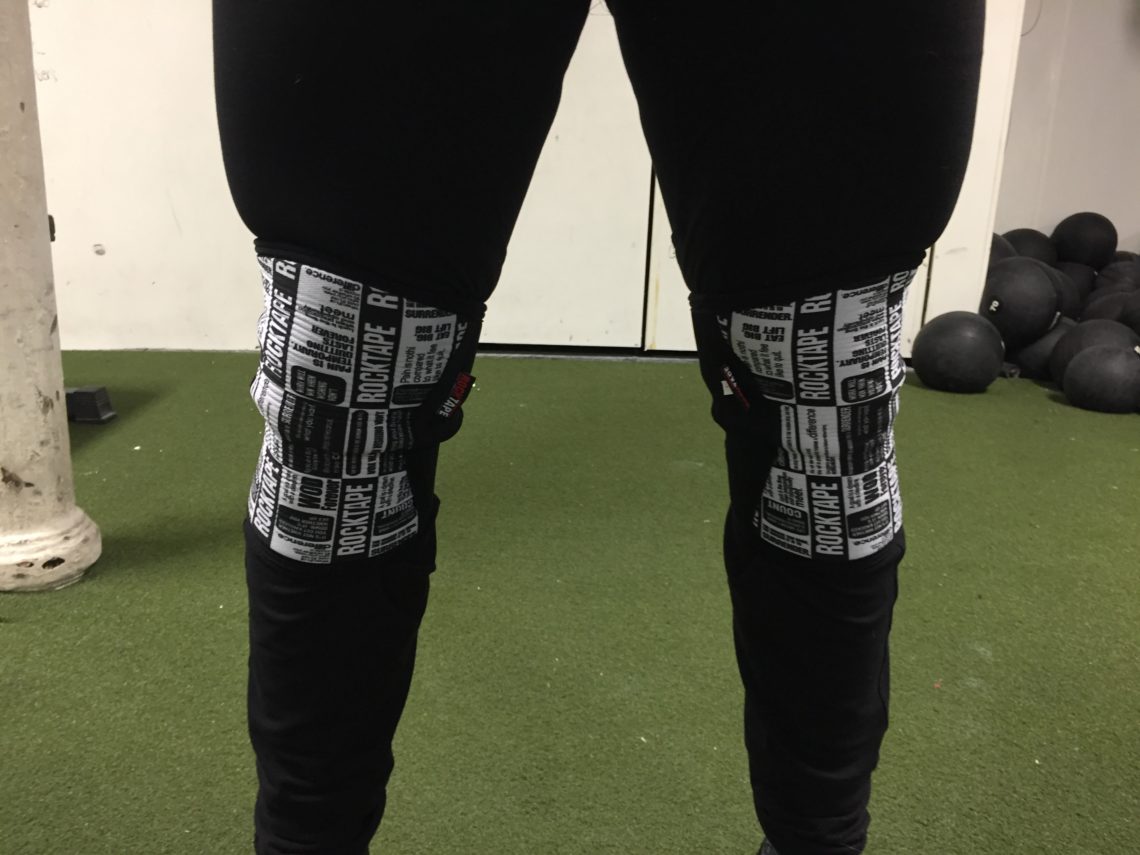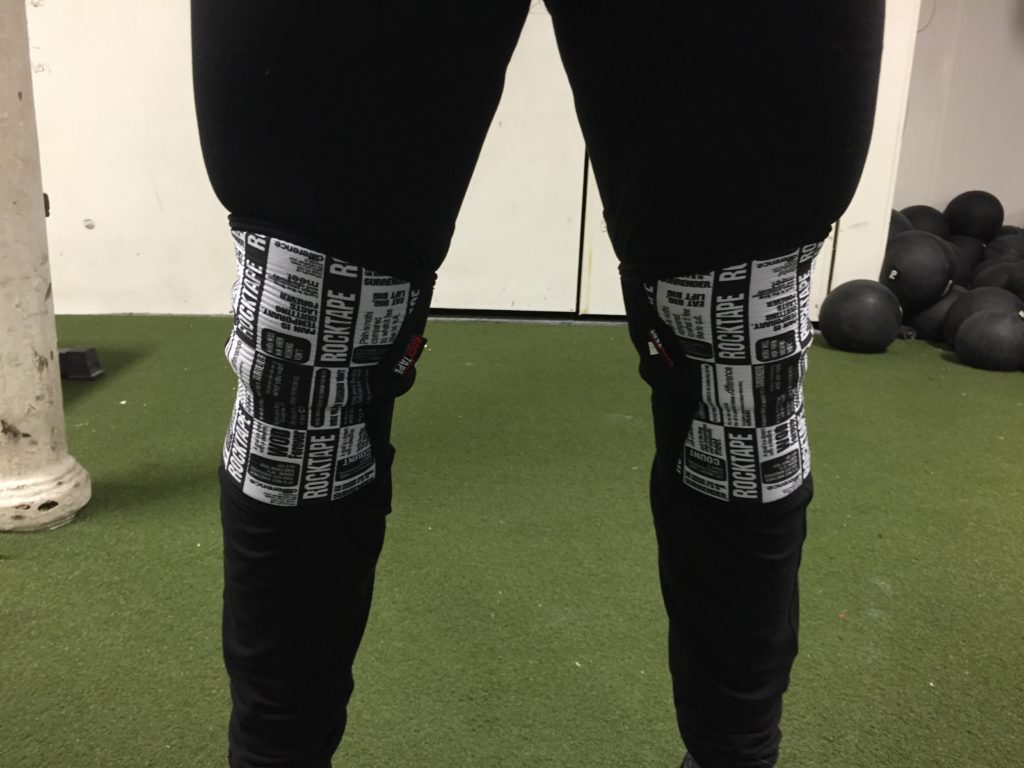 I found the balance between support and flexibility to be good with these sleeves, and found the neoprene material to offer good stability and compression, potentially even more so than other 7mm sleeves on the market.
For athletes who are looking for a well rounded sleeve that offers good support, rigidity, with adequate amounts of movement and flexibility, these could be a good option.
I did find however, that for lighter WODs involving jumping, running or other forms of dynamic repetitive movements, these did start to move around some, potentially making them a little to rigid for such purposes.
Comfort and Fit
The sleeves come in a range of colors and designs, and are offered in both 5mm 7mm options.

The RockTape Assassins 7mm knee sleeves sizing was, for the most part (see below) comparable to other 7mm knee sleeves that I have reviewed as well a trained/competed in (see the video for my complete measurement and sizing breakdowns).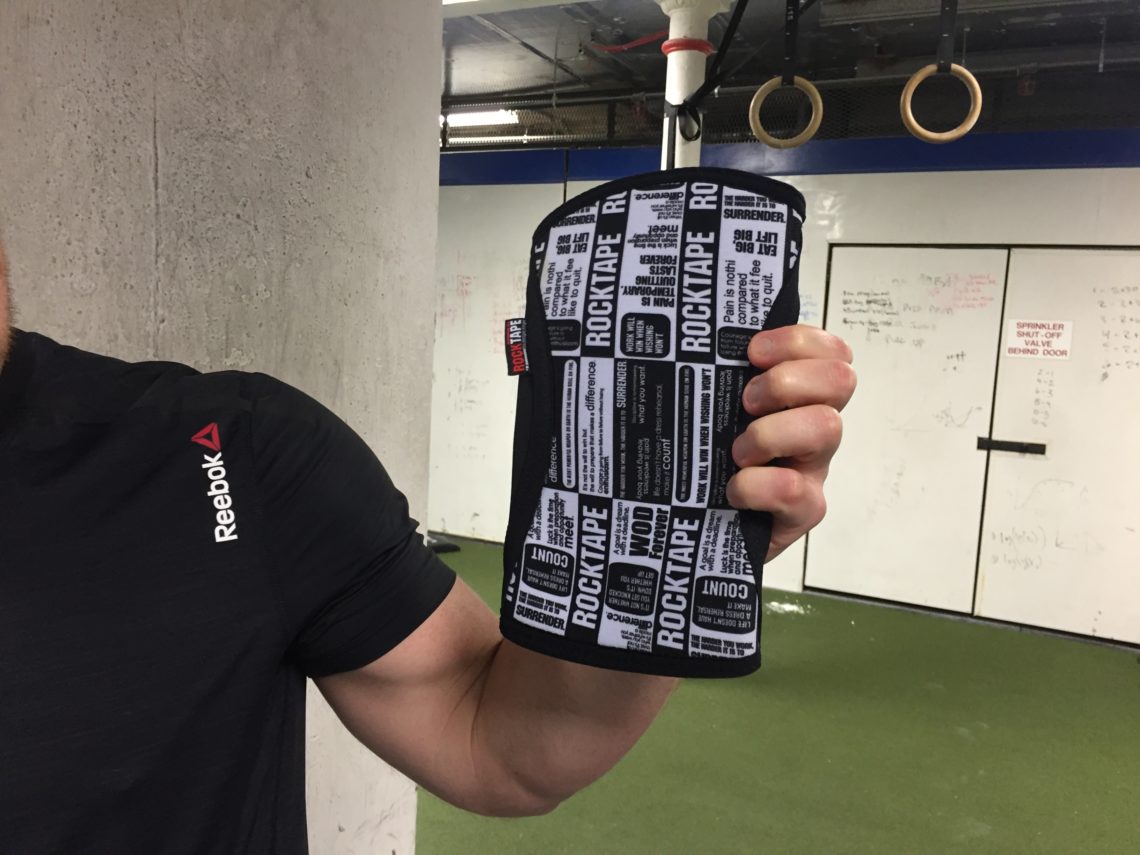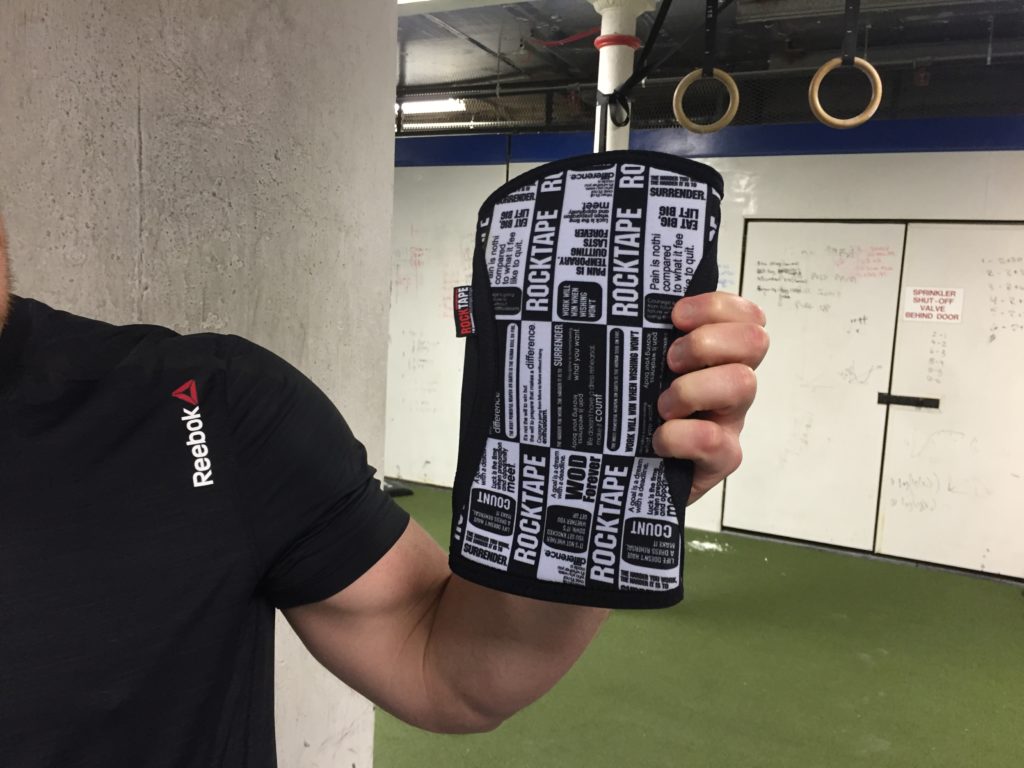 While I generally train in pants, and have done multiple reviews in them, I found these particular sleeves to fit a lot more snug than others, potentially due to the tapered and contoured fit, which helped to make these a very comfortable sleeve.
The 4-seam construction offered a flexible sleeve that also stayed in place (most of the time, see above). The material, while neoprene like most other options, was comfortable yet felt more rigid, which for lifters looking for some support and a sturdy feel, these could be a good fit.
[Buy the RockTape Assassins 7mm Knee Sleeves for the best price on Rogue Fitness.]
As discussed above, the increased feel of rigidity may mean that there could be a bit of a "breaking in" period with the sleeves.

The sleeves themselves were slightly longer in length than some of the other 7mm knee sleeves I have worn, which for taller lifters may not be an issue. For shorter lifters however, this is something to think about. Although these sleeves were taller with more material to cover the knee joint and surrounding areas, I did not notice any excessive material of bulk due to the added seams or length.
One thing to keep in mind is that while these sleeves were flexible thanks to the contoured fit, for lifters exclusively looking for lightweight support and the highest degrees of flexibility in sleeves, I do not feel that these may be your best option, despite their adequate flexibility. I personally prefer a more rigid sleeve over flexibility, and didn't have many issues with these during most of my training.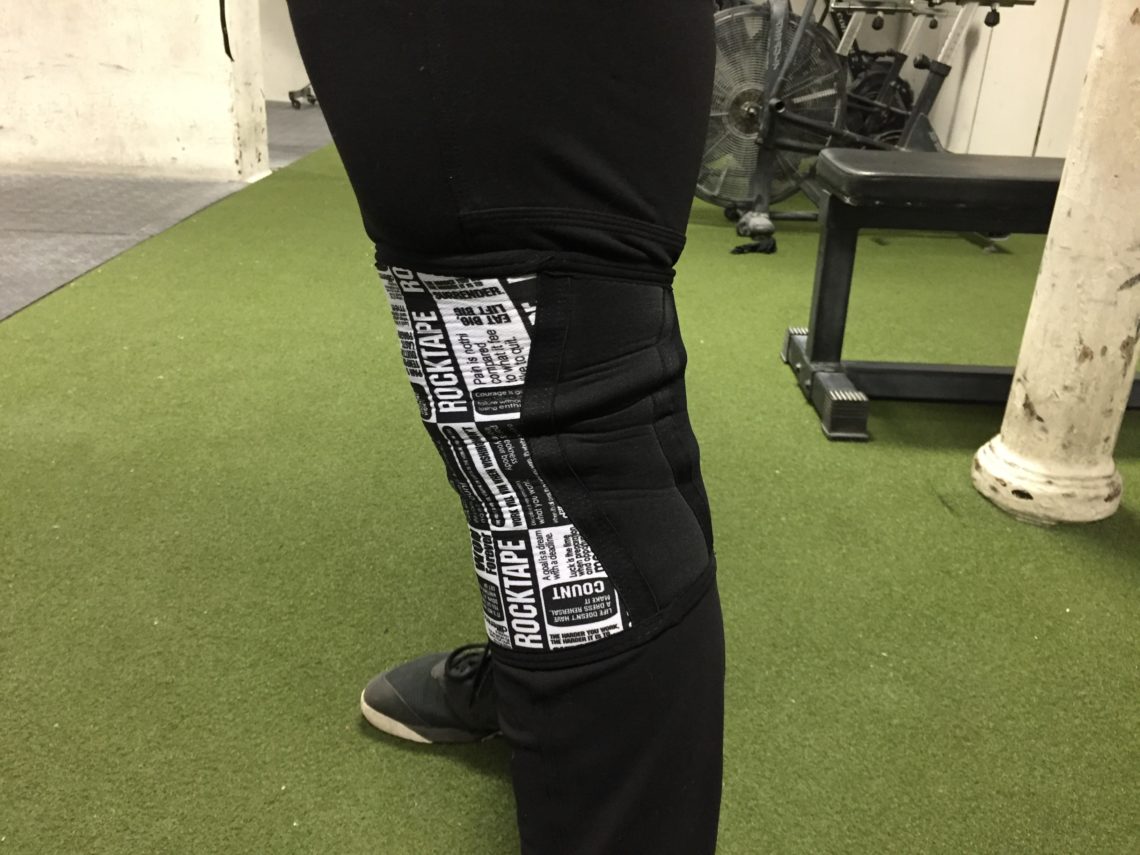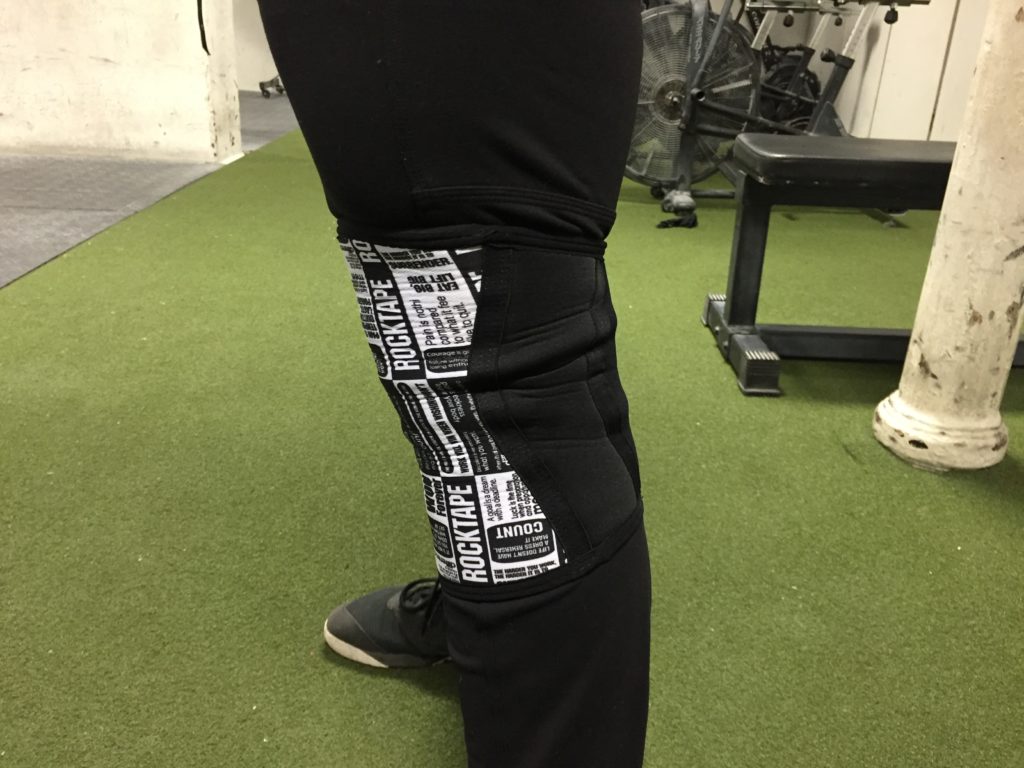 Material
The RockTape Assassins 7mm knee sleeves has demonstrated good stiffness and flexibility during most of my weightlifting, strongman, and general hypertrophy training.
The neoprene is soft, but rigid feel, more so than many other 7mm sleeves I have tried. The 4-seam construction, reinforced with stitching, offers a firm fitting sleeve for most fitness activities.
Durability
The look, feel, and construction of this sleeve says durability. On top of the highly reinforced 4-seams, the sleeve itself feels soft, flexible, yet made of a highly durable neoprene.
RockTape offers a 12-Month warranty on their Assassins 7mm Knee sleeves, making one feel completely confident that they stand by their products' durability 100%.
Price
The price for the RockTape Assassins 7mm knee sleeves (sold in pairs, so two sleeves) are $50.00, which is slightly more expensive than most 7mm knee sleeve on the market, with the exception of Rehband, who sells only one sleeve at roughly the same cost.
Given the price point, lifters who are knew to sleeves and/or are unsure how much support they need/want, these may be an expensive initial expense. That said, the 12-Month warranty is a great benefit, making these a solid option for more seasoned athletes and/or those who are willing to invest in a higher performance knee sleeve.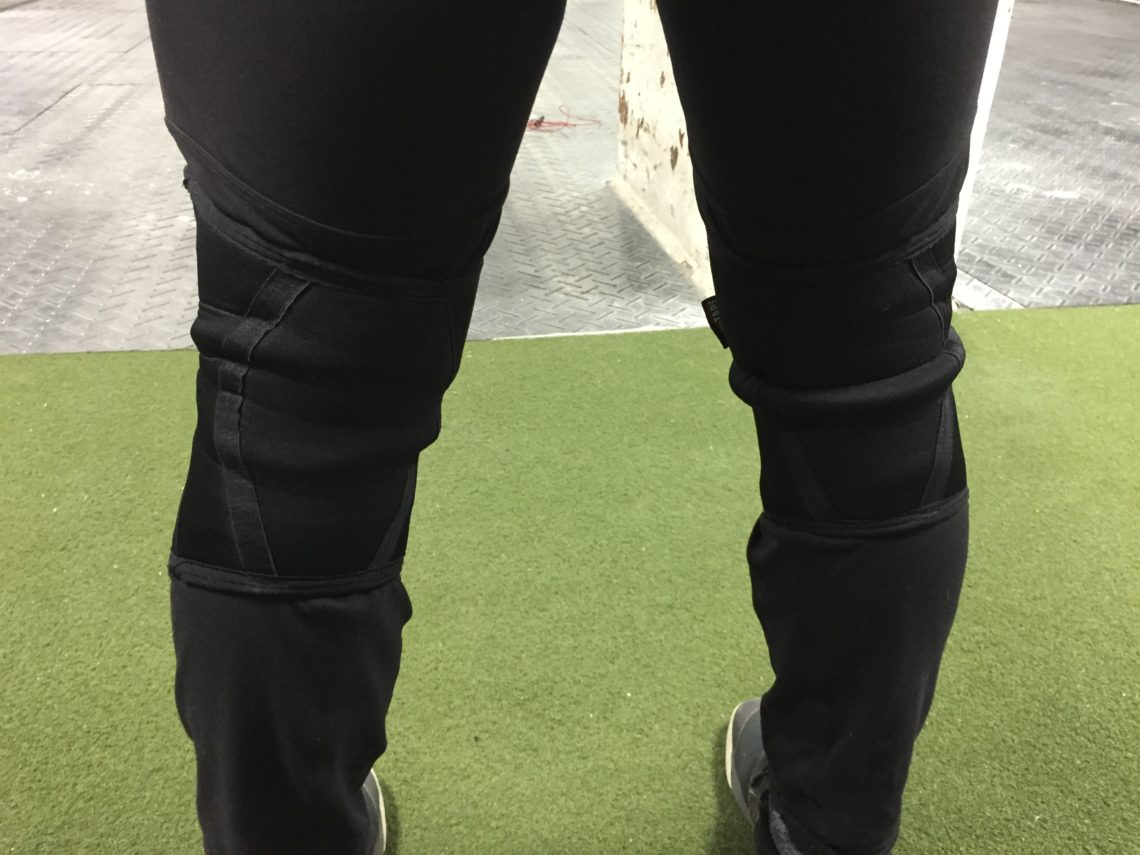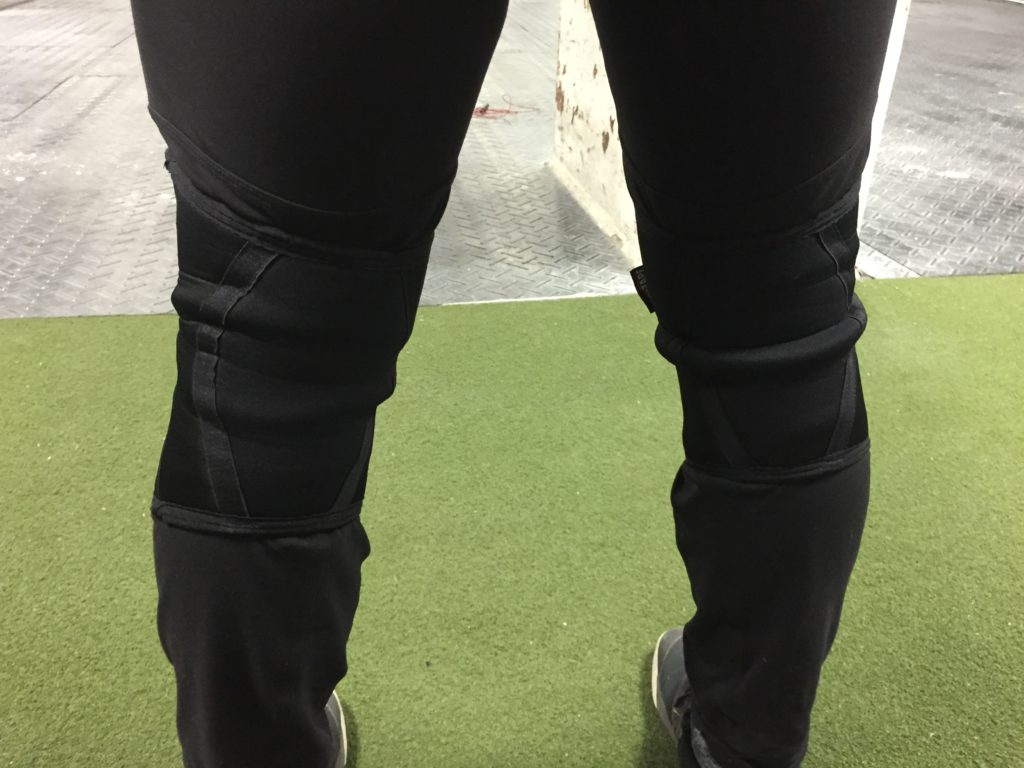 Final Thoughts
The RockTape Assassins 7mm knee sleeves offered support and compression while still allowing adequate flexibility for most fitness WODs and conditioning segments, however they did feel slightly more rigid than other sleeves I have reviewed.
I found these sleeves to be a good choice for most of my training; squatting, Olympic weightlifting, sleds, and general conditioning pieces. However, I do feel they may be excessive for lifters starting out and/or are unsure if they want more support of just general warmth and light compression. Nonetheless, the RockTape Assassins 7mm knee sleeves could be a good, balanced option for most recreational and competitive fitness, power, and some strength athletes.