Today I'm talking to trainer, writer, and podcast Tom MacCormick. A writer for sites like Breaking Muscle and BarBend — but hey, I'm biased — Tom is a veteran of the strength and conditioning industry. But one thing he's best known for online is helping people harness the power of mini cuts — targeted, specific periods of concentrated fat loss — that Tom says can actually help long-term muscle-building and strength goals. Tom joins us to explain how mini-cuts can be adapted to almost any training environment, along with tips on how to balance nutritional parameters with in-gym progress.
First, a quick word from today's sponsor. Organifi is a line of organic superfood blends that offers plant-based nutrition made with high-quality ingredients. Each Organifi blend is science-backed to craft the most effective doses with ingredients that are organic and free of fillers and contain less than 3g of sugar per serving. Take Organifi Red Juice as an example: It's formulated to recharge your mind and body with a delicious superfood berry blend of premium, organic superfoods that contain potent adaptogens, antioxidants and a clinical dose of cordyceps. It's designed to promote energy with zero caffeine and only 2 grams of sugar.
Go to www.organifi.com/barbend and use code BarBend for 20% off your order.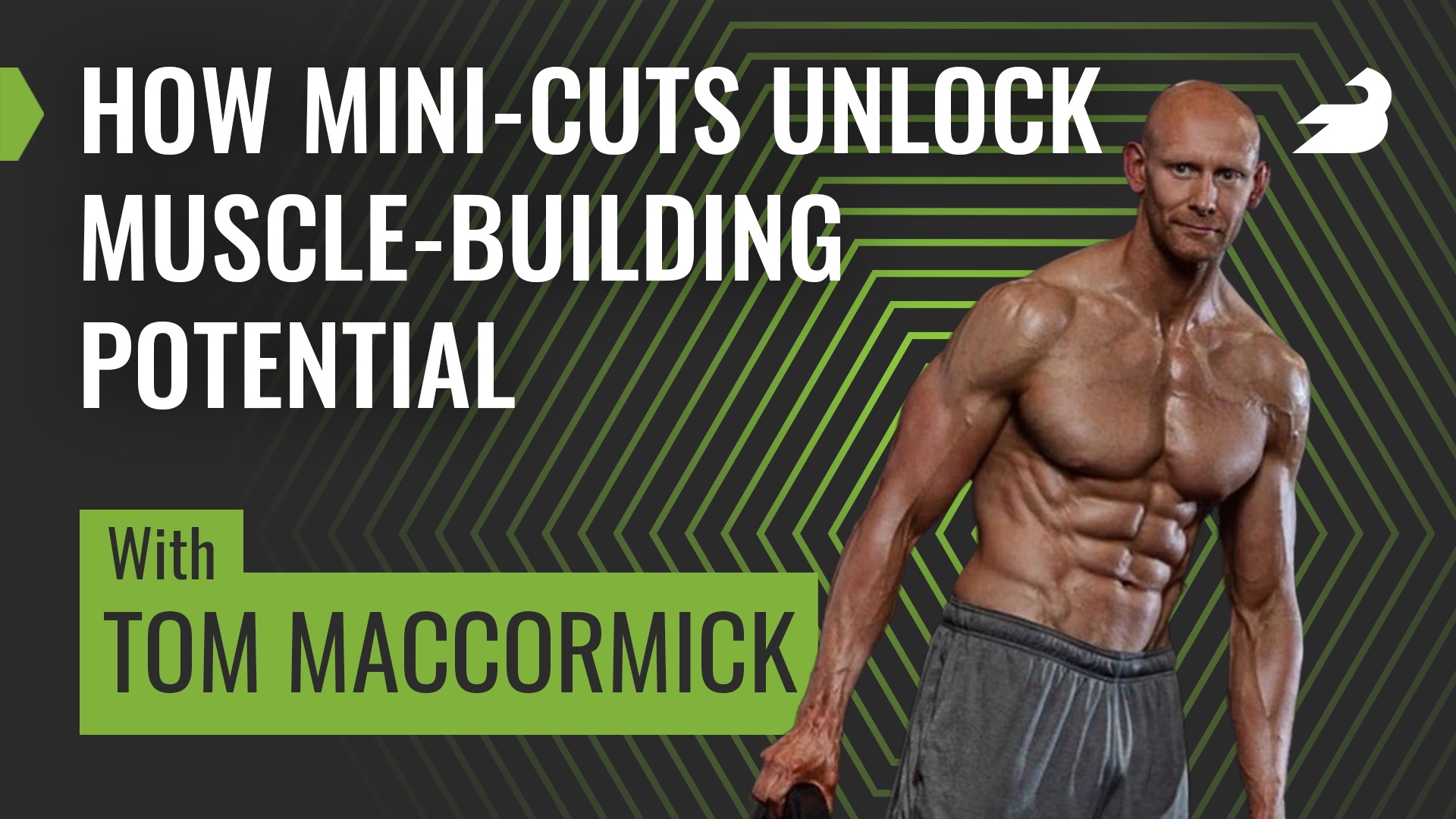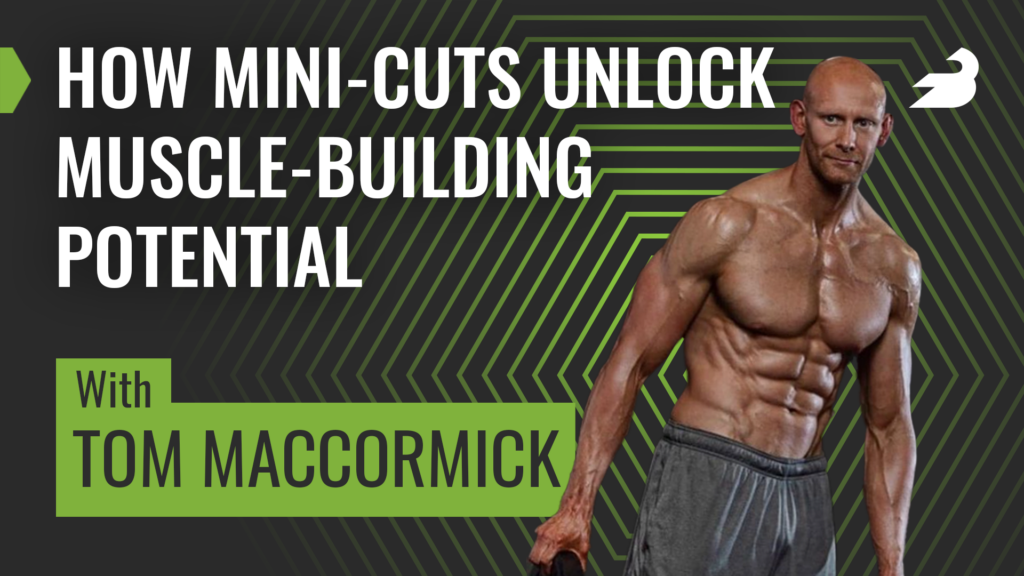 In this episode of The BarBend Podcast, David Thomas Tao and Tom MacCormick discuss:
Tom's fitness background and early aspirations to play professional Rugby (2:15)
The "addictive" nature of strength training (6:30)
What is a "mini cut"? It's not a "get shredded" diet (9:15)
Macronutrient breakdowns on mini cut cycles (14:00)
How fast should you lose weight during a mini cut? (18:18)
Should you adjust training on a mini cut? What about volume or intensity? (21:00)
"Nothing will kill your gains more than a bunch of half-ass sessions" (26:35)
Other common mini cut questions (27:00)
Relevant links and further reading