We receive free products and receive commissions through our links. See
disclosures page
.
You want to lose fat and you're interested in fat burning supplements. There's a lot of hype surrounding concoctions of chili pepper and caffeine and their purported abilities to help you lose fat quickly.
It doesn't really work like that. But if you're following a careful, calorie-controlled diet — ideally under the supervision of a medial professional — it's possible that certain products may make the fat loss process a little easier.
The flagship fat burner from the Utah-based Transparent Labs is advertised as able to "create an enjoyable weight loss lifestyle" by increasing metabolic rate and preventing hunger cravings. So what evidence is there for these claims, how effective could it be, and who might it be useful for?
We really put this product through the ringer to find out, and there is indeed research suggesting it could increase fat oxidation and suppress appetite. Let's take a closer look.
Transparent Labs Fat Burner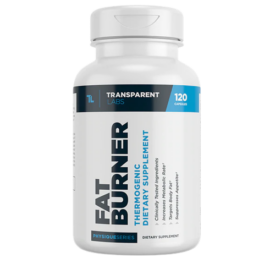 Transparent Labs Fat Burner
This fat burner contains research suggested ingredient amounts of green tea extract, as well as synephrine, and HTP-5, which may suppress your appetite.
Editor's note: The content on BarBend is meant to be informative in nature, but it should not be taken as medical advice. The opinions and articles on this site are not intended for use as diagnosis, prevention, and/or treatment of health problems. Speak with your physician before undertaking any new weight loss, supplement, or exercise regimen.
How Fat Burners Work
Generally, there are four areas in which fat burners work and they're not all mutually exclusive. Some ingredients may confer more than one of these effects.
Thermogenesis: Increasing the amount of calories you burn at rest.
Appetite suppression: Easily the most influential factor in weight loss.
Fat oxidation: Certain ingredients may coax the body into burning more fat for fuel.
Decreased calorie absorption: Some ingredients may reduce how many of your calories you digest from food.
[See where Transparent Labs falls on our list of the best women's fat burners!]
Transparent Labs Fat Burner Ingredients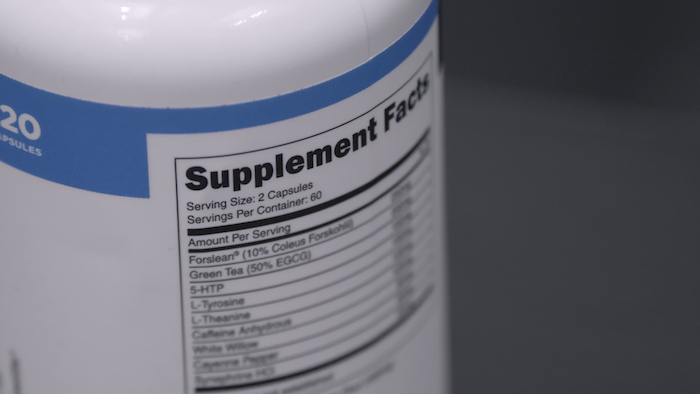 This is what you'll find in two pills, and you take four per day.
Forslean® (10% Coleus Forskholii): 250mg
Green Tea (50% EGCG): 200mg
5-HTP: 150mg
L-Tyrosine: 150mg
L-Theanine: 120mg
Caffeine anhydrous: 120mg
While Willow: 120mg
Cayenne Pepper: 50mg
Synephrine HCl: 25mg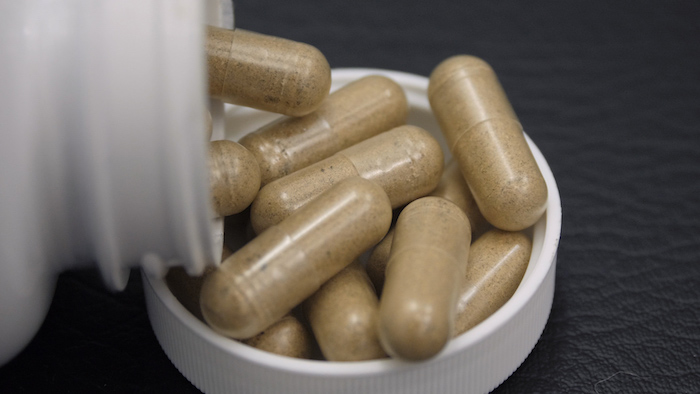 Transparent Labs Fat Burner Benefits & Effectiveness
Green tea extract has been linked to increased fat oxidation, about half a gram per day has been linked to a temporary increase in fat oxidation from 4% to 17% to 33%, which is a big range.(1)(2)(3)
A popular randomized, double blind clinical trial published in Clinical Nutrition looked at 115 obese women trying to lose weight over 12 weeks and found that taking daily doses about twice what you get in a day's worth of Transparent Labs' Fat Burner resulted in about a kilo of weight lost per week.(4)
As far as thermogenesis goes, studies have put combining about this much green tea with caffeine with 70 to 170 extra calories burned.
Which brings us to caffeine, which does have a link with increased thermogenesis as well. In some studies, taking one to two hundred milligrams a day was found to temporarily produce between 3 and 11 percent more calories burned, which for most people is about 50 to 200 calories.(5)(6)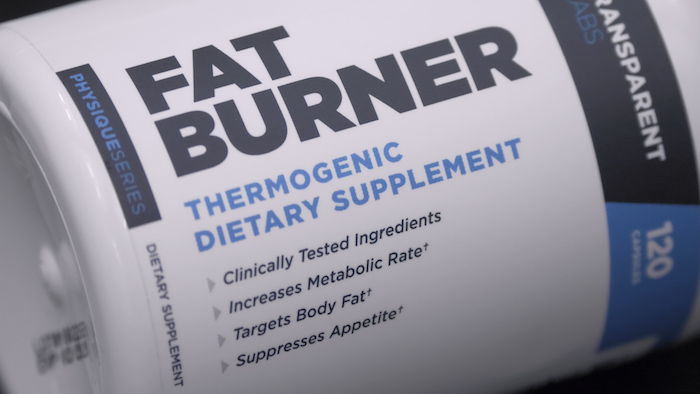 Synephrine, also known as bitter orange extract, has been seen in some studies to increase calorie burn in the area of 65 calories.(7)(8) However, this combines it with salicin, which seems to work synergistically with synephrine. One study, for example, found that the two together increased the calorie burn to 183, although we should remember that's just the one study.(9)
Then there's the Indian herb Coleus forskohlii. The amount found in a day's worth of this product was found in a 2005 randomized, double-blind, placebo-controlled study to produce "a significant increase for lean body mass" and lower body fat.(10) One or two other studies have seen results but there's not a ton of evidence on it right now.(11)(12)
Finally, cayenne pepper might burn 50 to 150 extra calories throughout the day, but evidence is mixed.(13) One study even found it produced 12 percent more calories burned over a 30-minute period, which in the average person is about 5 extra calories.(14) Another found 10. It's also worth emphasizing that there's good evidence you can become less sensitive to these effects of caffeine and cayenne over time
Still, it seems like this product could help you burn maybe 100 to 200 more calories a day, though it'd be ideal if we had some research performed on this exact formula.
5-HTP is the appetite suppressant. Often sourced from the plant Griffonia simplicifolia, 5-HTP is what's called a serotonin precursor. Serotonin is often considered a "happy hormone" but it might be better to call it a satisfaction hormone, as it may increases the satiety you get from the food you eat, according to Behavioural Brain Research.(15)
There's interesting research suggesting this, including a placebo-controlled, randomized study of 20 overweight women that found the participants who took 5-HTP significantly reduced the circumference of their arms and hips and decreased their body mass index in 4 weeks.(16)
Transparent Labs Fat Burner Price
You take two pils at a time twice per day, so 120 capsules is 30 days' worth. The price decreases the more you buy: if you buy one tub it's $45 to $55 to $1.60 to $1.80 per day. Get three bottles and the price drops to about $1 per day.
It's tough to compare fat burners across the market as they vary so much in ingredients, but the best sellers are usually about $1 per day and they don't have such a wide variety of ingredients.
Transparent Labs Fat Burner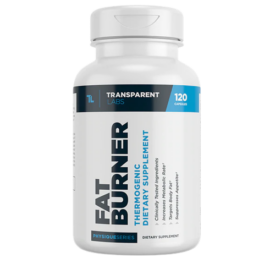 Transparent Labs Fat Burner
This fat burner contains research suggested ingredient amounts of green tea extract, as well as synephrine, and HTP-5, which may suppress your appetite.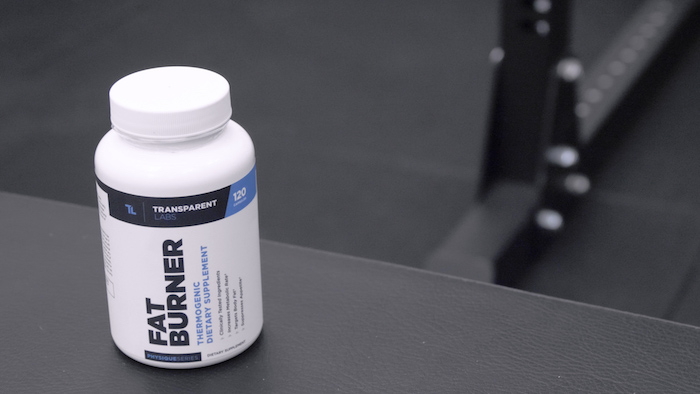 The Takeaway
Transparent Labs Fat Burner Pros
Reasonably priced

No proprietary blends

Research-backed doses

Good blend for fat oxidation
Transparent Labs Fat Burner Cons
May not be great for people sensitive to caffeine

You may build a tolerance to some ingredients

Not vegetarian
Not everybody loves caffeine and some of the ingredients could cause indigestion in people with especially sensitive stomachs. It is worth emphasizing that it's possible you'll become tolerant to the effects of some of the ingredients, and that more importantly this isn't a magic pill. You still need to control your calories if you want to lose weight. If you do so, you may find this helps to shave one or two hundred extra calories off of your total burn and your appetite may not fight you so much on your journey. Just remember that these products are only likely to work if you do as well.
References
1. Hursel R, et al. The effects of catechin rich teas and caffeine on energy expenditure and fat oxidation: a meta-analysis. Obes Rev. 2011 Jul;12(7):e573-81.
2. Venables MC, et al. Green tea extract ingestion, fat oxidation, and glucose tolerance in healthy humans. Am J Clin Nutr. 2008 Mar;87(3):778-84.
3. Thielecke F, et al. Epigallocatechin-3-gallate and postprandial fat oxidation in overweight/obese male volunteers: a pilot study. Eur J Clin Nutr. 2010 Jul;64(7):704-13.
4. Chen IJ, et al. Therapeutic effect of high-dose green tea extract on weight reduction: A randomized, double-blind, placebo-controlled clinical trial. Clin Nutr. 2016 Jun;35(3):592-9.
5. Dulloo AG, et al. Normal caffeine consumption: influence on thermogenesis and daily energy expenditure in lean and postobese human volunteers. Am J Clin Nutr. 1989 Jan;49(1):44-50.
6. Koot P, et al. Comparison of changes in energy expenditure and body temperatures after caffeine consumption. Ann Nutr Metab. 1995;39(3):135-42.
7. Kaats, G. et al. A 60 day double-blind, placebo-controlled safety study involving Citrus aurantium (bitter orange) extract Food Chem Toxicol. 2013 May;55:358-362.
8. Stohs SJ, et al. Effects of p-synephrine alone and in combination with selected bioflavonoids on resting metabolism, blood pressure, heart rate and self-reported mood changes. Int J Med Sci. 2011 Apr 28;8(4):295-301.
9. Dulloo AG. Ephedrine, xanthines and prostaglandin-inhibitors: actions and interactions in the stimulation of thermogenesis. Int J Obes Relat Metab Disord. 1993 Feb;17 Suppl 1:S35-40.
10. Godard MP, et al. Body composition and hormonal adaptations associated with forskolin consumption in overweight and obese men. Obes Res. 2005 Aug;13(8):1335-43.
11. Jagtap M, et al. Clinical efficacy of Coleus forskohlii (Willd.) Briq. (Makandi) in hypertension of geriatric population. Ayu. 2011 Jan;32(1):59-65.
12. Greenway FL, et al. Regional fat loss from the thigh in obese women after adrenergic modulation. Clin Ther. 1987;9(6):663-9.
13. Galgani JE, et al. Effect of dihydrocapsiate on resting metabolic rate in humans. Am J Clin Nutr. 2010 Nov;92(5):1089-93.
14. Chaiyata P, et al. Effect of chili pepper (Capsicum frutescens) ingestion on plasma glucose response and metabolic rate in Thai women. J Med Assoc Thai. 2003 Sep;86(9):854-60.
15. Voigt JP, et al. Serotonin controlling feeding and satiety. Behav Brain Res. 2015 Jan 15;277:14-31.
16. Rondanelli M, et al. Relationship between the absorption of 5-hydroxytryptophan from an integrated diet, by means of Griffonia simplicifolia extract, and the effect on satiety in overweight females after oral spray administration. Eat Weight Disord. 2012 Mar;17(1):e22-8.