When you go to a supplement store like GNC or Vitamin Shoppe, you're less likely to see Ultimate Nutrition products than competing brands like Optimum Nutrition or Isopure, but the Connecticut-based brand has a dedicated following online, particularly among bodybuilders. (They sponsor current Mr. Olympia Phil Heath.)
IsoCool isn't as popular as their Gold Whey or Iso Sensation, but one thing immediately leapt out at me when I perused the tub: it has 90 calories, zero grams of carbs and zero grams of fat. I don't think I've ever seen such a low calorie protein powder and I've only seen a couple, like Xwerks, that pulls off the feat of having no carbs or fat.
Let's take a closer look.
Ultimate Nutrition IsoCool Nutrition Facts
One serving, 90 calories, no carbs, no fat, 23 grams of protein. Of course, there's no fiber or saturated fat either, though there is 20 milligrams of cholesterol — just 7 percent of your recommended daily intake.
Ultimate Nutrition Isocool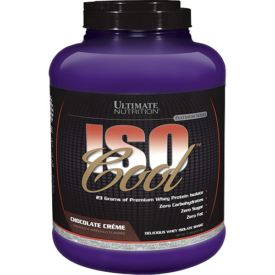 Ultimate Nutrition Isocool
This is a tasty, versatile protein powder that's suitable for low-carb, low-fat, and low-calorie diets.
As far as other micronutrients go, there's 40 milligrams of sodium, or 2 percent of your daily intake (again, that's low for a protein powder) and 15 percent of the RDI of calcium, which is a pretty typical amount. There's also a little Vitamin A and C (2 percent of your RDI each) which is unusual, but the amounts aren't really significant enough to focus on.
[See our best whey protein roundup]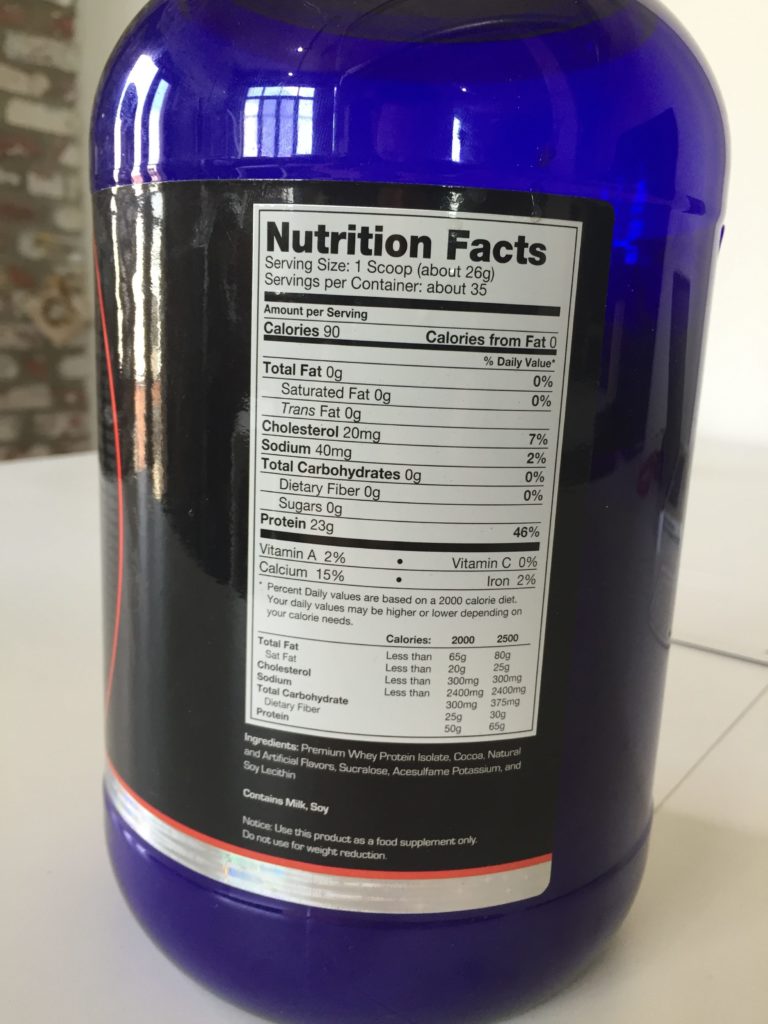 Ultimate Nutrition IsoCool Ingredients
The ingredients list is short: whey protein isolate, cocoa, natural and artificial flavors, sucralose (also called Splenda), acesulfame potassium (an artificial sweetener), and soy lecithin (to help mixability).
It's pretty unusual to see a protein powder without a thickener and stabilizer like xanthan gum, but it doesn't seem to suffer for it.
Ultimate Nutrition IsoCool Benefits and Effectiveness
So this is extremely low-calorie, low-carb, and low-fat, so it's very versatile and can fit into just about any diet. It's also cool that they include the exact weight of each amino acid on the label, which is information that is sometimes important for elite bodybuilders and vegans.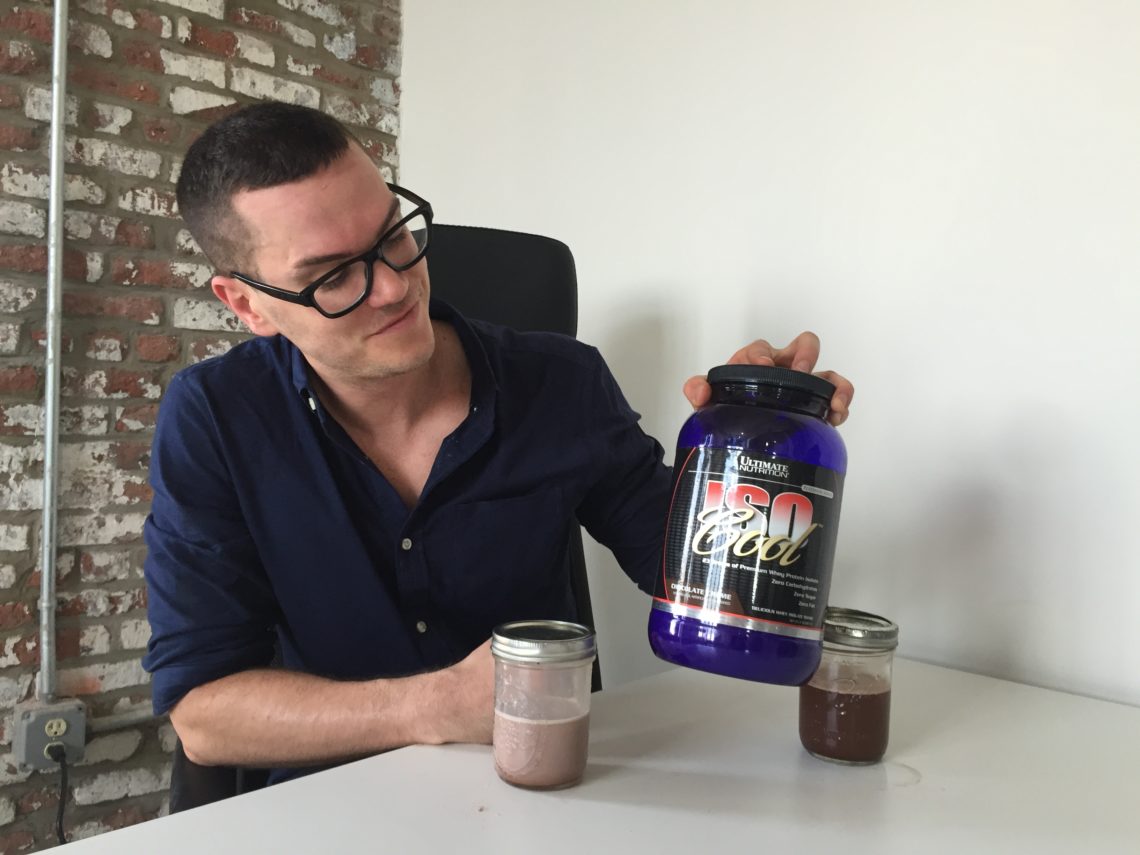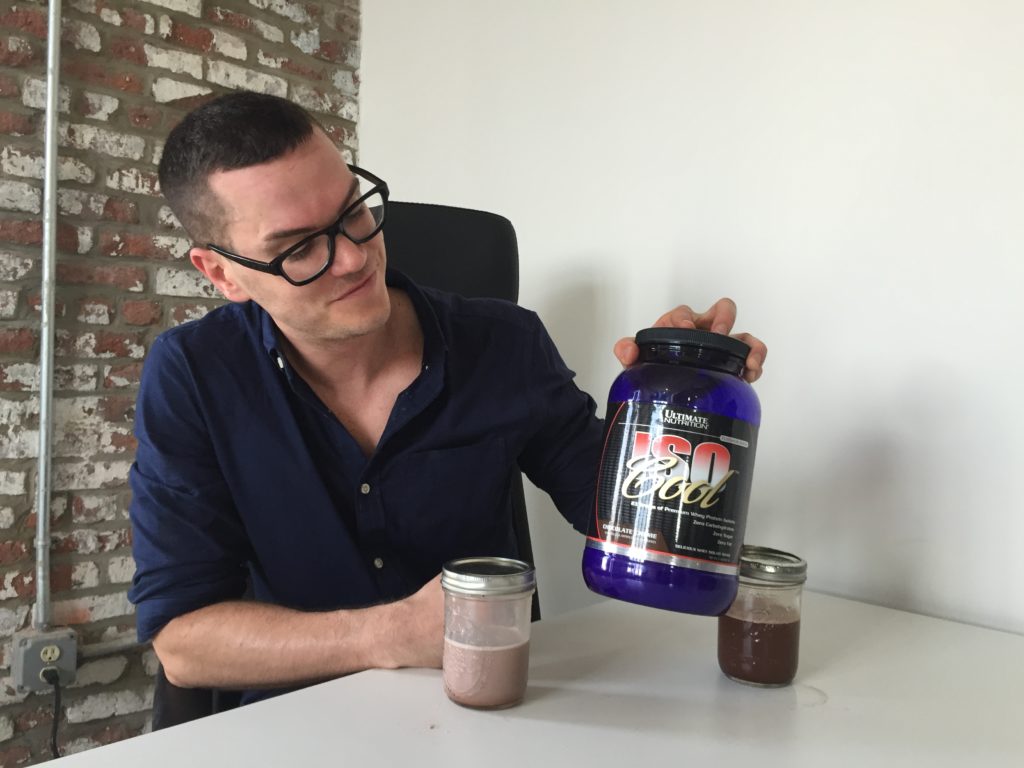 What Ultimate Nutrition really likes to focus on in their marketing is their "ColdPure ultrafiltration" technology. By isolating the whey at a low temperature, they claim it's more bioactive, less denatured, and has the highest content of essential and branch chain amino acids.
Science is kind of split as to whether or not this is really important. If the whey is made from pasteurized dairy (which it almost certainly was) then the protein has already been heated; and cooked, denatured protein absorbs just fine, if not better. (You're not losing protein by cooking your steak and eggs.) Still, there may be benefits, it's important for a lot of consumers, and it can be hard to find cold filtered protein.
The ingredients that are most likely to cause consternation among consumers are the soy and the acesulfame potassium, which may spike blood sugar. They're widely considered safe by medical practitioners, but some people take issue with them.
It's also worth pointing out that there although it appears to be lactose-free, there are no digestive enzymes in the ingredients list. That means that if protein powders tend to produce indigestion or flatulence in your body, you may want to steer clear.
Ultimate Nutrition IsoCool Price
It's a little hard to find this product, as at the time of writing it's out of stock on both Amazon and Bodybuilding.com. If you buy it from the Ultimate Nutrition website, it's $73 for 2 pounds, or 35 servings. That winds up at $2.08 per serving or 9 cents per gram of protein.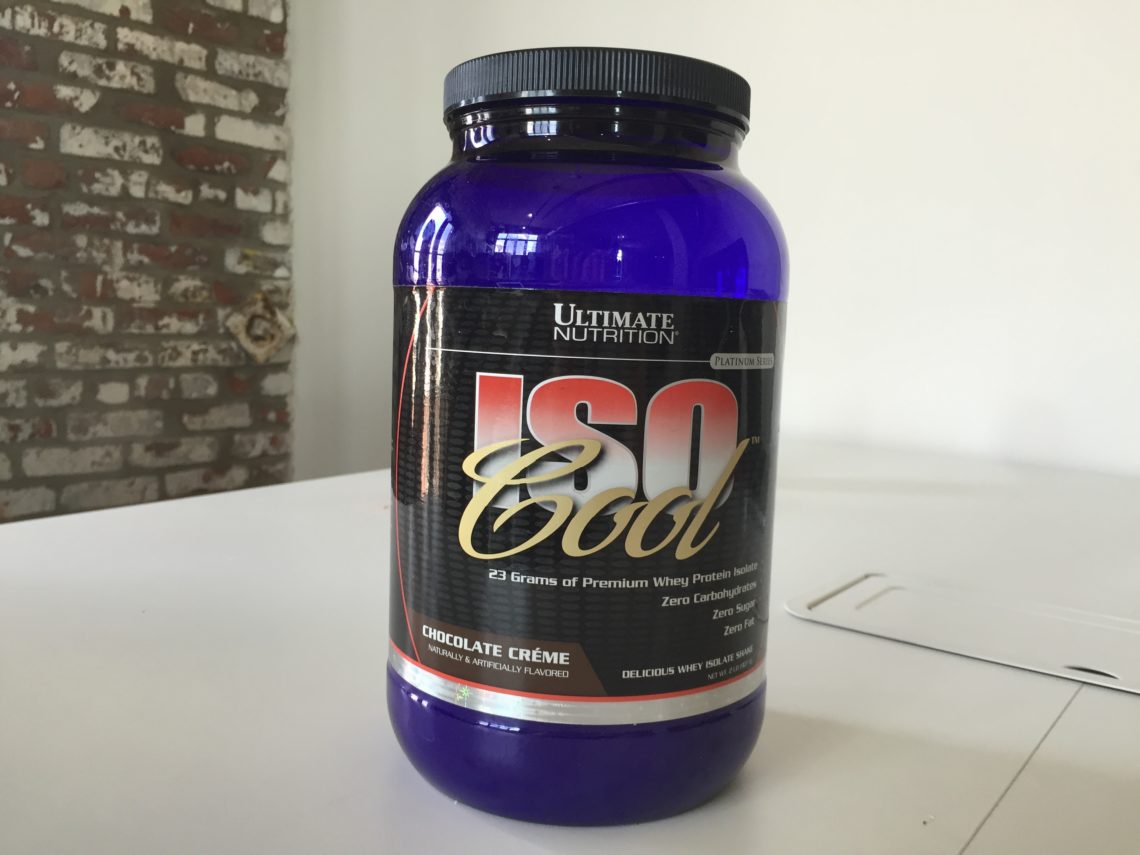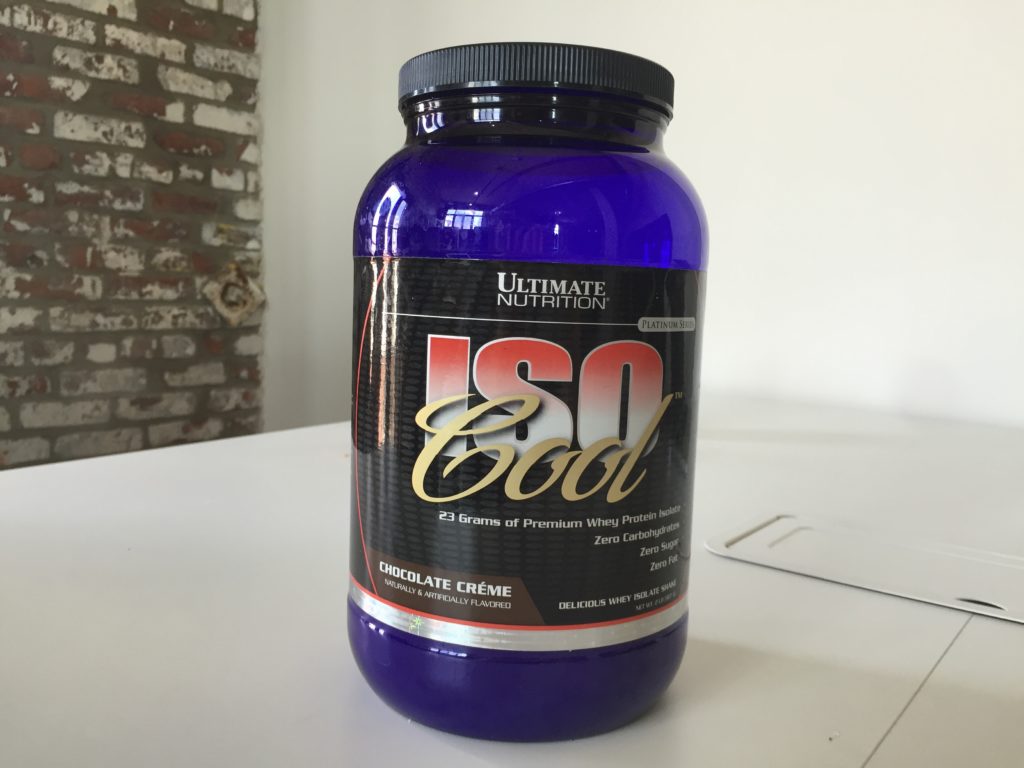 That's one of the most expensive whey powders I've ever seen, even for an isolate — most clock in between 4 and 5 cents per gram of protein. It's at least 50 percent more expensive than the isolates from Xwerks, PrettyFit, Optimum Nutrition, BPI Sports, Dymatize, AllMax, and IsoPure.
Ultimate Nutrition IsoCool Taste
I tried Chocolate Creme and it was seriously delicious. When mixed with 2 percent milk, it literally tasted like I was drinking a melted down Cadbury milk chocolate bar. It's not a dark, rich, cocoa-y type flavor — it's a sweet and creamy flavor. If you prefer flavors like dark chocolate or double chocolate you may not be crazy about the taste, but if you like milk chocolate, it's great.
Mixability
Probably due to the fact that it contains soy lecithin, this powder mixed quickly and it mixed quite well, although I did notice there were a few very small clumps at the bottom of the glass. That might be because there's no thickening agents like xanthan gum.
The Takeaway
This is a tasty, versatile protein powder that's suitable for low-carb, low-fat, and low-calorie diets. There's nothing really wrong with the actual product itself unless you have something against soy, artificial sweeteners, or you need digestive enzymes to help stomach protein powder.
The biggest sticking point is the price. If you love this brand and you're willing to spend this much then go for it, but there's not a lot differentiating this from cheaper (but still relatively expensive) isolates like PrettyFit, Xwerks, and AllMax, which are all cold-filtered as well, although IsoCool does mix a little better.