In response to the ongoing coronavirus (COVID-19) pandemic compelling the cancelation or postponement of many major events, including (of course) the 2020 Tokyo Olympic Games and a handful of CrossFit Sanctionals competitions, sports marketing and media company Loud and Live has officially launched the global fundraising initiative United in Movement.
The fundraiser is aiming to produce 48 hours of live content involving 100,000-plus participants to raise over a million dollars for relief efforts. According to the United in Movement team, they intend to accomplish these goals by:
"providing a multi-day digital platform for brands, influencers, and individuals to give back and engage the community beginning on Friday April, 3rd."
The funds raised will help gym owners and small businesses in the fitness space all over the globe who are struggling economically due to forced closure. Funds will also be distributed to medical personnel and support staff that are currently under resourced.
https://www.instagram.com/p/B88-YuiHZ08/
Loud and Live are the organizers of Wodapalooza, among other CrossFit Sanctionals competitions, and manage some of the top athletes in CrossFit, including The Fittest Man on Earth™ Mathew Fraser, The Fittest Woman on Earth™ Tia-Clair Toomey, two-time CrossFit Games champ Katrin Davidsdottir, and more.
What Is United in Movement?
The United in Movement initiative is an effort to raise relief funds, awareness, and spirits to bring the global fitness community together during this pandemic.
Their mission is to raise relief funds for those who have been negatively affected by the pandemic; gyms, small businesses, hospitals, and medical personnel/support staff. The fund distribution process will be decided by their donation disbursement committee; one of the six committees that make up United in Movement. (The other five are marketing, broadcast, competition committee, fundraising, and outreach.)
The donation disbursement committee will create an application where those in need can explain the kind of funding they need to help them in their current circumstances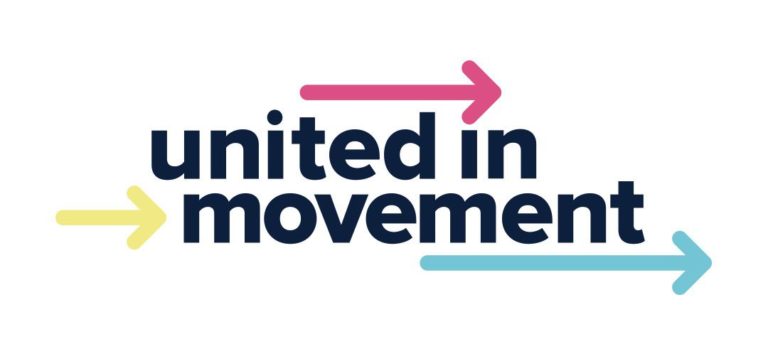 United in Movement is engaging with event organizers, elite athletes, influencers, anyone from around the world looking to stay active and help support the cause.
Online Fitness Competition
For athletes who want their competitive itch scratched, United in Movement aims to provide the means to do so. They are hosting an online fitness competition that will consist of seven workouts across seven consecutive days that can be performed at home and will require next to no equipment. Workouts will be revealed right before they begin, and they'll be filmed and completed from competitor's homes and submitted online similar to the CrossFit Open.
It will be free to register for this competition. The most elite CrossFitters, non-active individuals, and everyone in between are welcome to compete or participate.
https://www.instagram.com/p/B8bzJx2Hc3U/
Competition Timeline
Saturday, April 4th – WOD 1
Sunday, April 5th – WOD 2
Monday, April 6th – WOD 3
Tuesday, April 7th – WOD 4
Wednesday, April 8th – WOD 5
Thursday, April 9th – WOD 6
Friday, April 10th – WOD 7
All scores will be due by 8pm ET on Saturday April 11th.
This event will kick off with a 24-hour live stream on Friday April, 3rd at 8pm ET (ending Saturday April 4th at 8pm ET) that will showcase experts in the fitness space, coaches, elite athletes, major brands, and live workout announcements. Athletes and coaches announcing workouts will perform the workouts in real-time on the stream.
Free registration for this online competition can be done via Competition Corner.
https://www.instagram.com/p/BvXWIYehgYz/
Fundraising and How to Donate
Although the registration for the online competition is free, there will be plenty of opportunities to donate and support the cause. Here are the ways that donations can be made:
When registering for the online competition, there will be an "add-on" donation option available.
Donations can be made during the 24-hour live stream as well as each subsequent live workout announcement. Essentially, if they are live, you can send money to support this initiative.
The main website will have a donation option available at all times. So even if you are unable to catch the live stream or announcements for any reason, the option to donate is available.
Join In The Movement
United in Movement will only be managing a global leaderboard, but encourages participants to build a leaderboard among their teams or with any other participant. Getting the word out about the competition and getting those you know involved is a major goal of the initiative. Awareness is a key factor and they invite everyone — that's you! — to take part in helping that awareness grow so that more funds can be raised.
Fitness is a foundation for so many people in the community and United in Movement aims to use that foundation as a way to bring everyone in the world together and to help the more vulnerable among us during these trying times.
Feature image from CrossFit Games' Instagram's page: @crossfitgames