The excitement leading up to the 2017 Reebok CrossFit Games continues to build as we move another day closer to their kickoff. This year's Games take place between August 3-6th, and are being held at the Alliant Energy Center in Madison, Wisconsin.
Whether you're an avid fan who's tuning in 24/7, or someone who just wants to catch the highlights after each day, there are multiple ways to do so. This year CrossFit has made a few awesome partnerships with Facebook and CBS Sports, so fans can catch the action in more ways than ever.
Below is the full tentative schedule for this year's Games and where/how to watch. Keep in mind, the Games' schedule is based on Central Standard Time (local to Madison).
Full Schedule
Check out the full schedule image from the CrossFit Games site below. If you're looking for specific events, then check out this article.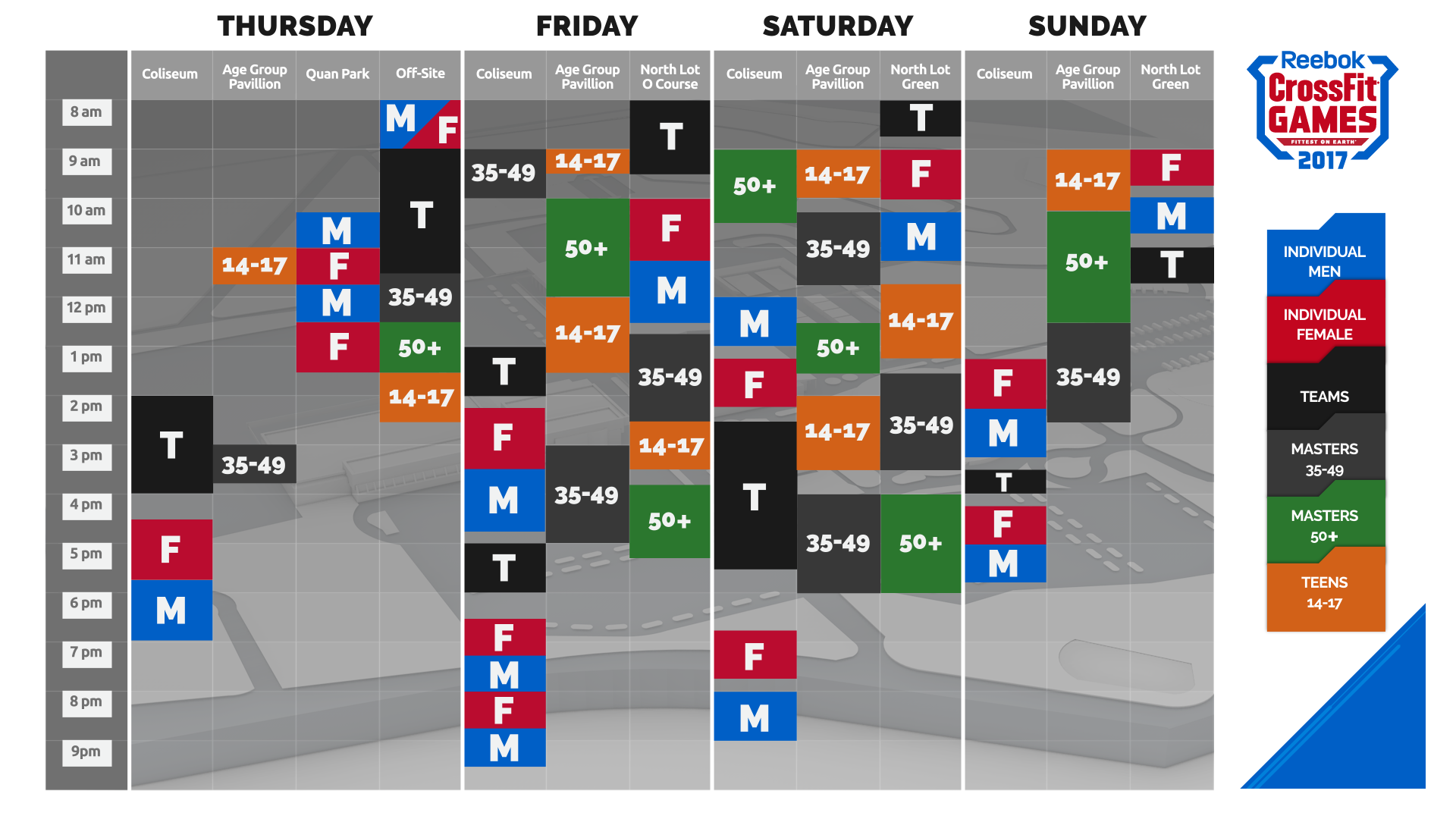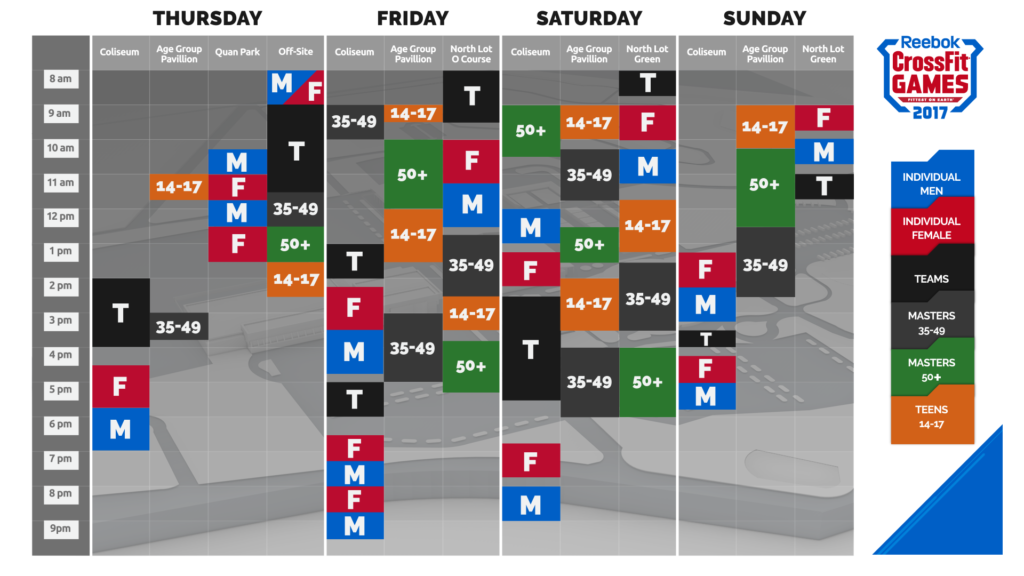 Image courtesy of games.crossfit.com.
Online
Games Website
As always, you can catch all day coverage on the CrossFit Games' official website.
Facebook
Similar to the CrossFit Games' website, Facebook will be airing events as they're taking place live. If you want to watch on Facebook, then check out the update group that's going to post in advance in regards to when various events will be streamed live.
CBS Website & CBS App
Coverage will also stream online at CBS Sports' website, along with on the CBS Sports app. This makes it easy for fans to stream from a mobile device and connect to a TV, or just simply watch on-the-go from mobile devices.
Television
The Games are set to air on CBS Television and CBS Sports Network with pre, during, and post-game coverage. At the end of each competition day (August 3-6th), fans can tune into CBS Sports for a two hour daily highlights time slot that will start at 10 p.m. EST.
Additionally, the Games will be covered live on CBS Television Saturday, August 5th at 1 p.m. EST.
https://www.instagram.com/p/BUnkl3BFwjF/
Following the Games, CBS Sports has dedicated six episodes to cover Games' highlights, never before seen content, and interviews. Check out the detailed schedule below.
Oct. 16, 2017, 7 p.m. ET
Oct. 23, 2017, 7 p.m. ET
Oct. 30, 2017, 7 p.m. ET
Nov. 6, 2017, 7 p.m. ET
Nov. 13, 2017, 7 p.m. ET
Nov. 26, 2017, 8 p.m. ET
Feature image screenshot from @thedavecastro Instagram page.