Nature hikes and trail walking are great ways to spend a day away from the gym. They give you a breath of fresh air while training your cardiovascular system and don't need a ton of flash to deliver a great workout. As outdoor enthusiasts can attest, even a small incline makes a big difference on how much effort it takes to move.
The treadmill is a solid alternative when you don't have access to the great outdoors. The sights and sounds are certainly less majestic but the challenge isn't going anywhere. While you'll be able to control for consistent weather and terrain, you'll also be able to push the pace and incline.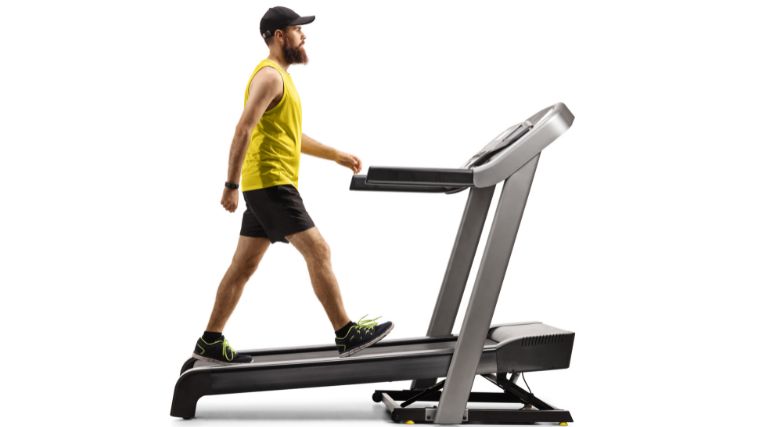 A casual stroll while listening to a podcast or your favorite tunes is a common form of active recovery — the 12-3-30 treadmill workout is far from that. At first glance, a session on the treadmill seems like it would be a walk in the park, but simple doesn't always mean easy. For some great health benefits and a test of your mental fortitude, give the 12-3-30 protocol a spin.
What Is the 12-3-30 Workout?
The 12-3-30 treadmill workout is a routine popularized by social media influencer Lauren Giraldo. According to an article from Good Morning America, Giraldo stumbled upon the particular workout through trial and error, trying to establish a challenging but sustainable way to improve her health and fitness.
Given the size of her social media following (nearing a million on Instagram alone), the 12-3-30 treadmill workout took off once she introduced it to her audience.
[Read More: Best Treadmills For Streaming, Folding, Running, And More]
The 12-3-30 treadmill workout is simple but deceptively effective. Set the treadmill incline to 12, the speed to three miles per hour, and maintain these settings for 30 straight minutes. Although it is a speed walk for most, the incline and duration cranks up the challenge significantly.
The main idea behind the 12-3-30 treadmill workout is that it is challenging, fun, but also provides motivation for consistency. It has a relatively low barrier to entry, particularly for newer gym goers. All you need is a treadmill which should be a fairly easy find in most commercial gyms.
Benefits of the 12-3-30 Workout
The 12-3-30 treadmill workout is going to help build up your cardiovascular health with low impact, but it is also extremely time efficient and deceptively challenging. Due to the incline, you'll target your hips as it reinforces proper walking technique.
Low-Impact Cardiovascular Training
Spending time on a treadmill is a sure-fire way to train your heart and lungs, but not everyone enjoys the high impact of running or sprinting. The three-mile-per-hour pace should be a brisk to speed style of walking for most gymgoers, depending on your leg length. This means you can avoid the repetitious impact of running while simultaneously getting your heart rate up there due to the incline.
Time Efficiency
Clocking in at only 30 minutes, it's hard to beat the 12-3-30 treadmill workout's time efficiency. Walking workouts are often longer to accommodate the lower heart rate or calorie burn when compared to other cardiovascular workouts at home or in the gym.
[Read More: 5 At-Home Workouts for Strength, Muscle Growth, Power, and More]
30 minutes at a jog, on a bike, or rower are likely more effective — that is, until you add in the high incline. Cranking the incline to 12 percent drastically improves the challenge of a brisk walk, and the efficiency of your workout along with it.
A Graded Challenge
Progress and challenge are major motivators in the gym. While cardiovascular training demands repeated, often long-term monotonous movement, the 12-3-30 treadmill workout isn't going to be easy.
Even a subtle incline dramatically changes the experience of walking, particularly when it's applied to a 30-minute workout. You're going to sweat, your hips will feel the burn, and even your feet can get a workout.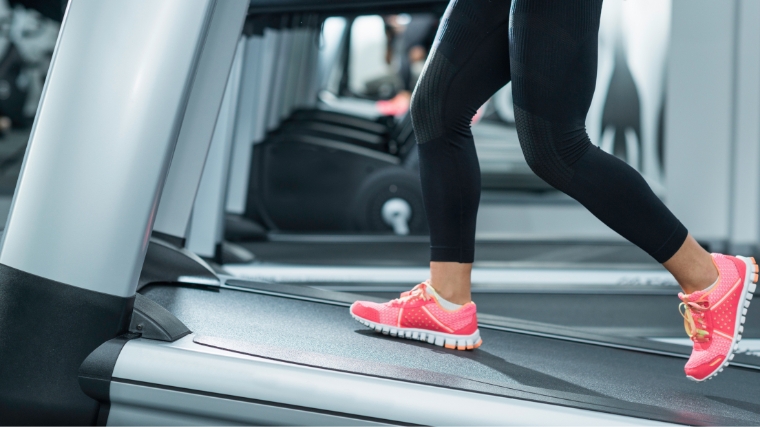 [Read More: The 15 Best Home Gym Machines Of 2023]
Depending on your fitness level, it might be a good idea to start at a lower incline. Building up gradually over time keeps your body improving but also delivers a strong dose of continued motivation. Between the deceptive difficulty of the workout and the ability to scale the challenge, you'll be in it for the long haul.
Hip Strength and Stability
High incline treadmill walking is great for developing hip strength and stability. Every step you take forces you to spend a small amount of time on one leg. The incline itself causes a higher step and a longer stride.
Your gluteus maximus works to extend your hip on each stride whereas the gluteus medius helps to stabilize you while on one foot. Combine these two hip actions over the course of 30 minutes and you're in for a cheeky little glute pump.
Improved Gait Technique
The incline also provides sneaky value to your walking technique, or gait. Full-foot contact is important for proper lifting mechanics during a squat or a deadlift, but proper walking mechanics are equally important for everyday activity. For example, one common error in stride is being too far forward on the ball of your foot, walking similar to a cat.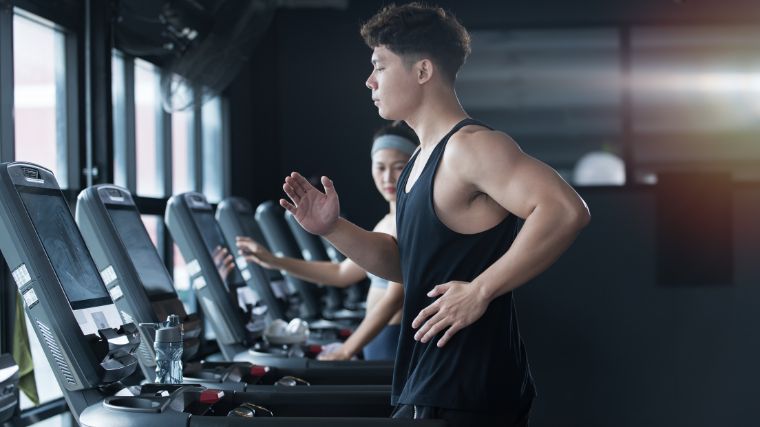 [Read More: Best Posture Correctors That Provide Posture Support]
The high incline of the 12-3-30 treadmill workout helps reinforce a proper gait cycle. (1) It forces you to shift your weight back, landing each stride firmly on your heel and following through to the ball of your foot. If you don't, you'll be quickly reminded by the drag of your toe on the treadmill canvas.
Is the 12-3-30 Workout Safe?
The 12-3-30 treadmill workout is safe. Common concerns often cite potential cardiovascular risks or joint issues due to the challenging treadmill settings, but you're by no means in peril if you decide to give it a whirl.
Cardiovascular Factors
Although the 12-3-30 treadmill workout is low-impact and generally considered safe, you should also account for your personal fitness level. The 12-3-30 protocol is specific, but if you find it too taxing, make your goal to build towards that level of speed, incline, or duration over time.
According to the American Heart Association's position, a good rule of thumb is to keep your heart rate within a target percentage of your age-predicted heart rate maximum. Estimate your age-predicted heart rate maximum by taking the number 220 and subtracting your age. From there, try to maintain your heart rate between 50 and 85 percent of your maximum.
[Read More: The Complete Guide to Pre-Workout Supplements]
If you find yourself struggling with the 12-3-30 protocol or your heart rate is approaching the top of your estimated maximum, simply reduce the incline, pace, or both and build up towards them over time. As your cardiovascular ability improves, you can then bump the treadmill settings in small increments until you're up and running with 12-3-30.
Joint Factors
Walking on an incline has been proposed as a potential rehabilitative tool for the elderly, knee surgery patients, or obese individuals. A study conducted on joint mechanics showed that utilizing incline walking at 3 miles per hour across various inclines may have positive effects on knee pain, rate of joint degeneration, or incidence of cartilage degeneration. (2)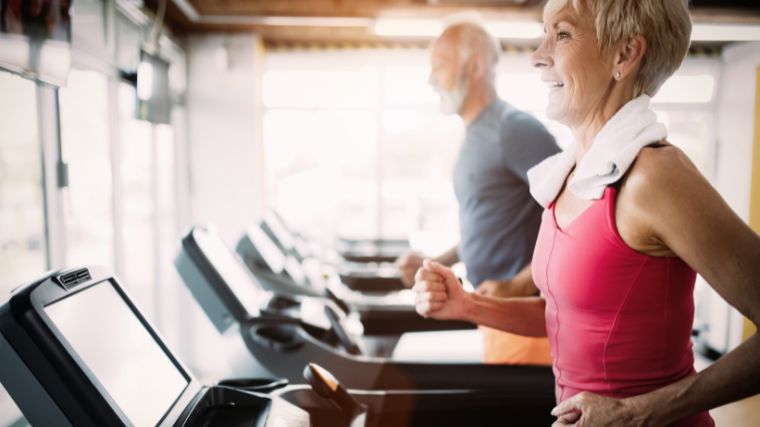 [Read More: Omega 3 Benefits — More Muscle, Better Recovery, and Enhanced Endurance]
Another common cause for concern is simply the risk of falling. Although there is some level of inherent risk to all exercise, you can think of the adjustable settings of the treadmill as a double-whammy for skill and cardiovascular accommodation. If three miles per hour is too fast to walk safely, slow it down. If you have balance issues with the high incline, drop it slightly. 12-3-30 doesn't immediately lose effectiveness if you tweak the parameters a bit.
Most treadmills also come equipped with safety measures such as automatic stop clips. Should you start to get outpaced by the treadmill, in most instances the machine automatically pauses.
Who Should Try the 12-3-30 Workout
The 12-3-30 treadmill workout is a fantastic tool for beginners to build up a cardiovascular base. Bodybuilders, strength, and power athletes are also great candidates for the protocol as well.
Beginners
The low-impact nature of treadmill walking combined with some of the proposed joint benefits of adding an incline make the 12-3-30 treadmill workout ideal for beginners. (2)
[Read More: The Best Online Workout Programs For Coaching, Cardio, Value, And More]
Building up proper walking mechanics, hip strength and stability, and the scalable nature of the workout make it a beginner's dream. There are multiple avenues of carryover to other aspects of fitness and nearly no barrier of entry to speak of (as long as you can walk at a brisk pace for 30 straight minutes).
Bodybuilders
Bodybuilders are very familiar with cardio, particularly once cutting season sets in: Your diet strips away as many excess calories as is reasonable for body fat loss. At some stage of preparation, most bodybuilders begin to dramatically up their cardio in order to help shed the final bit of body fat before show time.
With decreased food and increased cardio, energy levels start to deplete, motivation for high-intensity training starts to wane, and the war of attrition begins. Inserting a low impact cardiovascular alternative like the 12-3-30 treadmill workout is a perfect fit to burn down some calories. 12-3-30 is easy to set up and perform on autopilot as well, and there's something to be said for a form of cardio that requires limited mental investment.
Strength and Power Athletes
Weight classes go hand-in-hand with most strength sports. If you're getting to the end of a grueling block of lifting, hitting personal records, and looking forward to your next meet, you might also need to keep track of the scale.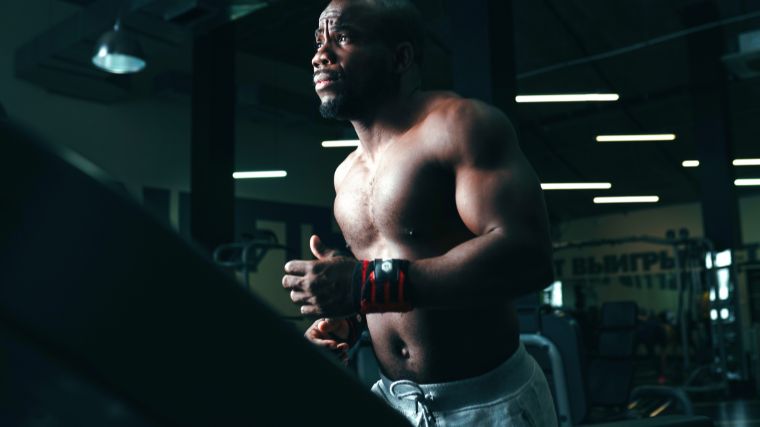 [Read More: The Best Full-Body Bodybuilding Workout for Beginner to Advanced Lifters]
The 12-3-30 treadmill workout is the perfect tool to leverage for weight class sports because it is so low-impact. Strength and power training gets difficult to recover from when you pair it with high-intensity cardio, so utilizing this low-impact alternative is a smart strategy if you need to bolster your caloric expenditure to stay at a certain weight.
Your Own Personal Mountain
While Giraldo's inventive form of incline walking took social media by storm, the 12-3-30 treadmill workout is more than just an online sensation. Cranking your treadmill to a steep incline is an extremely time-efficient way to stay, or get, in great shape.
From heart health to mobility gains, this incline treadmill protocol easily compliments any workout program. Whether you're a seasoned adventurer or climbing your first "treadmill mountain", the 12-3-30 treadmill routine is waiting for you.
FAQs
12-3-30 can be a bit of a head-scratcher. Check out these common questions if you need to shed some light on it.
What is the 12-3-30 workout good for?
The 12-3-30 workout is a great tool to build your cardiovascular system, helps to burn calories, and even works as an extended warm-up. Adding the steep incline also helps to build up hip strength and stability, keeping the intensity high while limiting stress on your joints.
How many calories do you burn in 30 minutes?
Calorie burn estimates are extremely variable and almost always inaccurate to some degree. The true number of calories you burn is influenced by many factors such as body size, body composition, duration of exercise, and intensity. These estimates also vary from machine to machine.
For example, someone weighing 170 pounds performing the 12-3-30 workout routine burns approximately 300 calories. This and any other figures should be interpreted with caution, and not necessarily used to reliably track daily caloric expenditure.
What is the best 12-3-30 workout?
The 12-3-30 treadmill workout is a routine popularized by social media influencer Lauren Giraldo. Simply set your treadmill to a 12 percent incline, a pace of three miles per hour, and walk for 30 minutes.
The best version of the workout is the one that you successfully complete for the suggested time. Build towards the incline and speed slowly as you improve.
References
Kharb, A., Saini V., Jain, Y. K., & Dhiman S. (2011). A review of gait cycle and its parameters. IJCEM Int J Comput Eng Manag. 13.
Haggerty, M., Dickin, D. C., Popp, J., & Wang, H. (2014). The influence of incline walking on joint mechanics. Gait & posture, 39(4), 1017–1021.
Featured Image: NDAB Creativity / Shutterstock