The seventh day of the 2019 Weightlifting World Championships just concluded in Pattaya, Thailand, and the 96kg A session was one of the best overall sessions in recent history.
Heading into the 96kg A competition, we knew it would be exciting based on some of the biggest names in Olympic Weightlifting entered into the competition. Some of these names included,
Ilya Ilyin of Kazakhstan
Jhonatan Rivas of Colombia
Boady Santavy of Canada
Fares Elbakh, also known as Meso Hassona of Qatar
Tune-in and watch the action live at the 2019 IWF Weightlifting World Championships!
Men's 96KG overall medalists:
Gold – Tian Tao (CHN) 410KG
Silver – Fares Elbakh (QAT) 402KG
Bronze – Anton Pliesnoi (GEO) 394KG
The snatch portion of the 96kg A session brought drama that changed the entire course of the competition. With only a handful of athletes remaining, Tao opened with 175kg. He proceeded to miss the weight on his first and second attempt. However, similar to his performance at the 2016 Olympic Games, he jumped to 180kg and was successful on his third attempt to stay in the competition.
Following Tao, Rostami was called to the platform for an opening attempt at 180kg. He was the last athlete to enter the competition, and as such, then there had previously been changes to weight declarations from other athletes who had already taken attempts. Before taking the platform, there appeared to be confusion from the officiating staff, Rostami seemed ready to take his first attempt, but another athlete was called. This waiting period seemed to have cooled off any momentum that Rostami had and he was unable to complete a successful lift. After his third miss and elimination from the competition, he yelled in Arabic at the members of jury.
Missed attempts by Tao and Rostami opened the door for a relatively unknown, Anton Pliesnoi of Georgia. He won the gold medal in the snatch with 181kg, narrowly surpassing Tao who managed to lift 180kg for the silver medal. While Colombia's Rivas lifted 179kg to win the bronze in the snatch.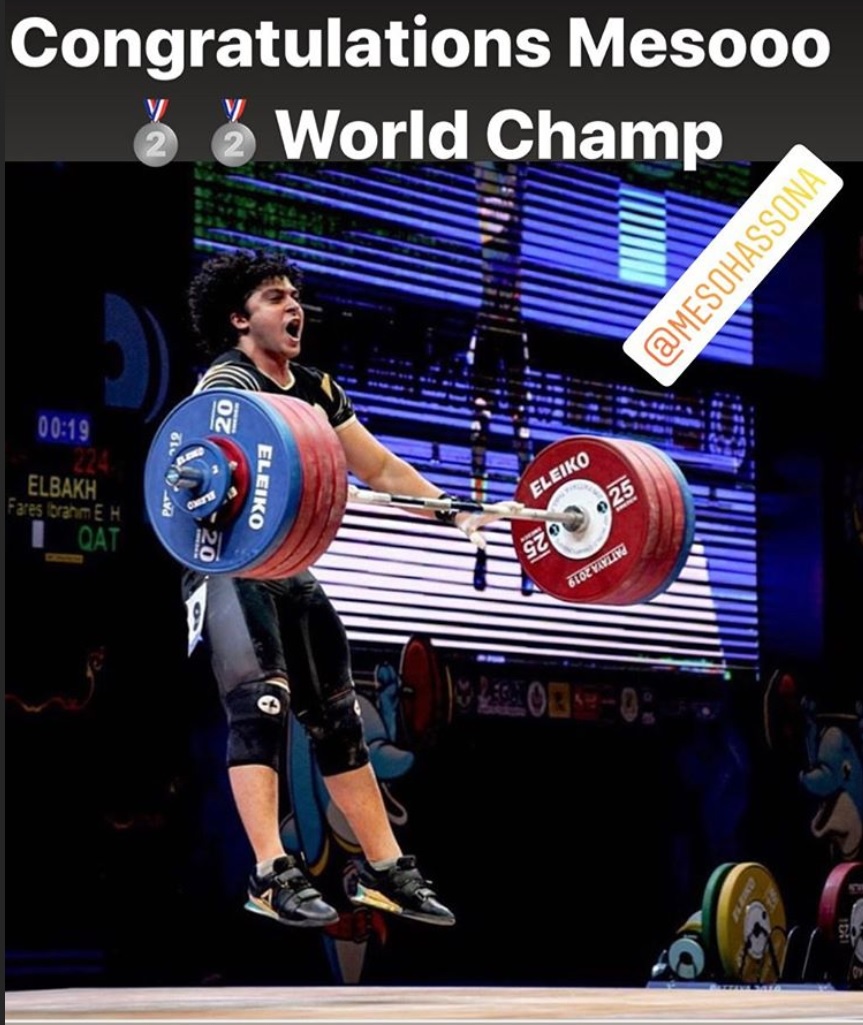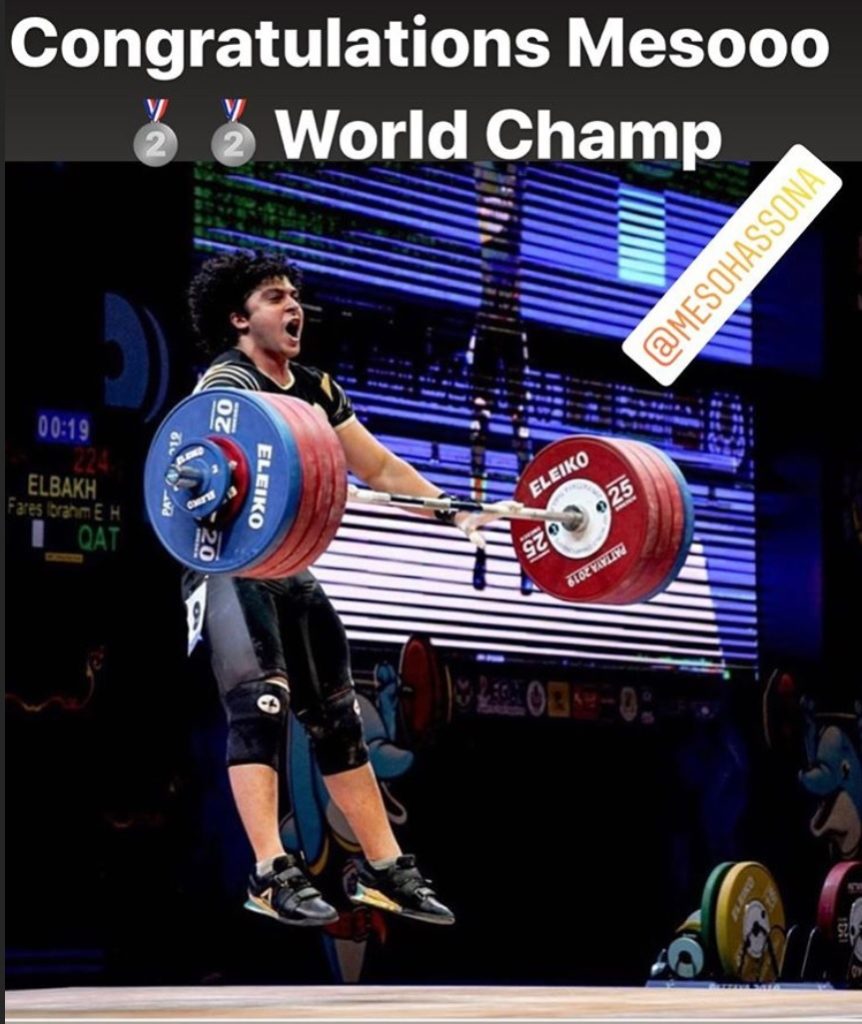 In the Clean & Jerk, it turned into a two-man race for the championship between Tao and Elbakh. With one attempt to go for each athlete, Elbakh held a four kilogram lead over Tao. Elbakh went for 230kg on his third attempt, however, came up just short on the jerk. Tao then called for 230kg, and proceeded to easily make the same weight, which is only one kilogram below his current world record.
Kazakhstan's Ilya Illin finished the event in 13th place overall. He was successful on three of his six attempts and finished with a 363KG total. Team Canada was represented in the A session by 2019 Pan american Games silver medalist Boady Santavy who lifted a total of 380KG and finished in 6th place overall. Team USA was represented in this large weight class by Jason Bonnick, who totaled 347kg and finished in 25th place, along with Nathan Damron who totaled 352kg and finished in 20th place.
Women's 76KG overall medalists:
Gold – Jong Sim Rim (PRK) 276KG
Silver – Wangli Zhang (CHN) 271KG
Bronze – Neisi Dajomes (ECU) 245KG
Medals were also awarded in the women's 76kg category, where Jong Sim Rim won her third World Championship. She finished with a 276kg total. The overall silver went to her China's Wangli Zhang, who was the champion at last year's event. The Bronze medal was won by 2019 Pan american champion Neisi Dajomes of Ecuador. Her total of 245kg tied with that of Mexico's Aremi Fuentes, however, because she achieved the total first; she was awarded the higher place finish
Team Canada's Kristel Ngarlem successfully lifted four of her six attempts and finished in ninth place overall with a 230kg total.
Team USA continues their competition tomorrow, Wednesday September 25th when 2016 Olympian Jenny Arthur competes at 5:55AM (CST) in the 81KG A session.